Red and green should never be seen...
I can wear whatever I jolly well like!
You may remember last week Queen Michelle showed you the wonderful work of Summer Sleight (best name ever) Summer got in touch with us about 6 weeks ago and asked if she could make us a necklace. Of course we both jumped at the chance and promised her that we would style them up when they arrived. I chose the STACKS choker in green because I knew right away it would go perfectly with my bright red coat.
Summer is a jeweler based in Denver, Colorado. Her background is in classical metalsmithing but she is currently working with two lines that play more with craft materials: Stitches which are handwoven glass beaded pieces and Stacks which are all hand cut wool blend felt pieces. As a maker it is important to her to produce high quality jewelry that focuses on the primacy of handmade.
Needless to say I didn't really think things through, so when Queen Michelle and I popped out to take some shots on Sunday, I had on a warm woollen coat on the hottest day of the year so far. It's a miracle my face isn't the same colour as my coat. But don't look at that, look at Summer's marvellous creations and like me be amazed at her talent and patience...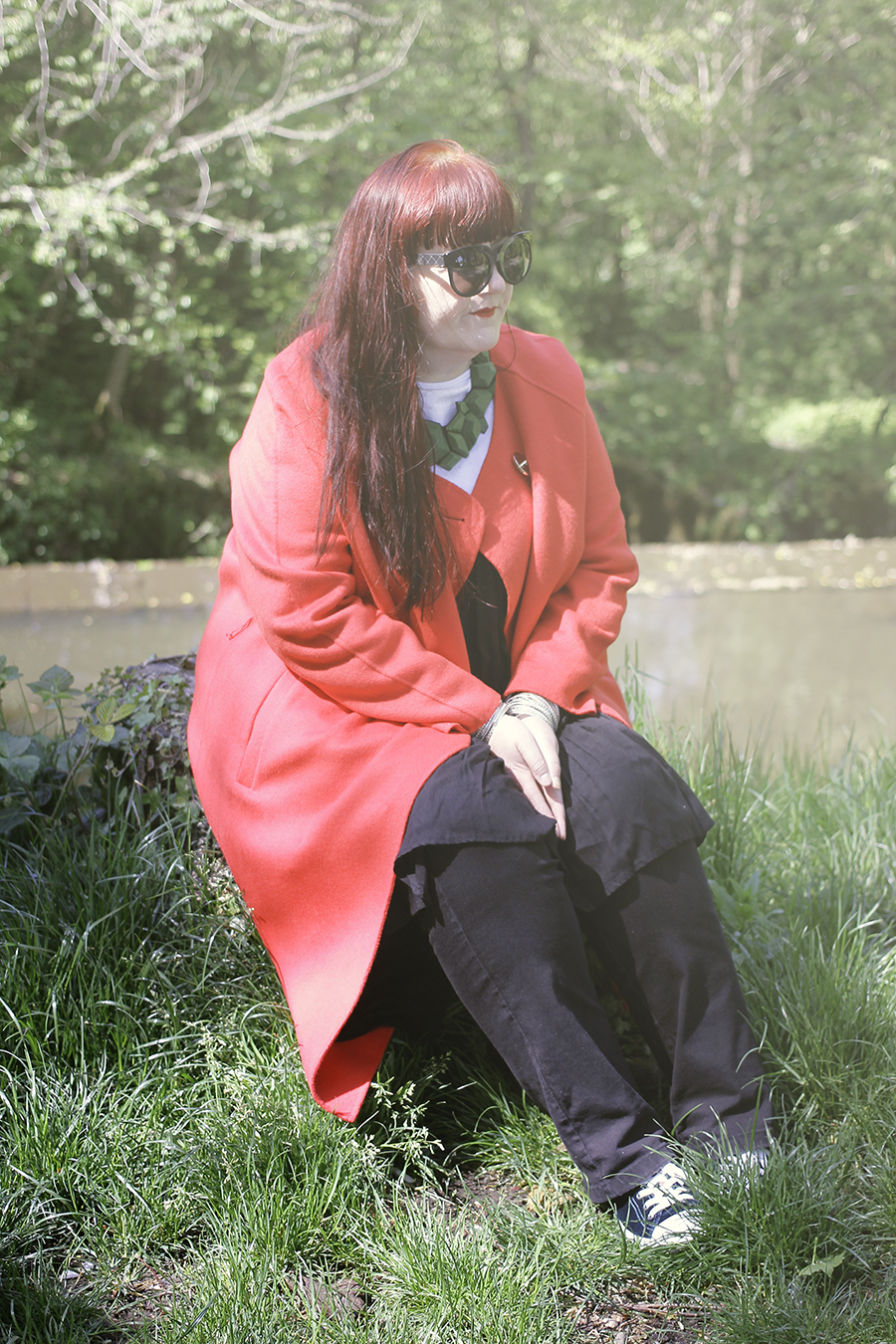 Bottega Veneta sunglasses, Stacks necklace in green, Marks and Spencers coat, All Saints dress, Prada green velvet sneakers
You can follow Summer and her colour adventures on instagram.
Queen Marie