stepping out in a squiggle...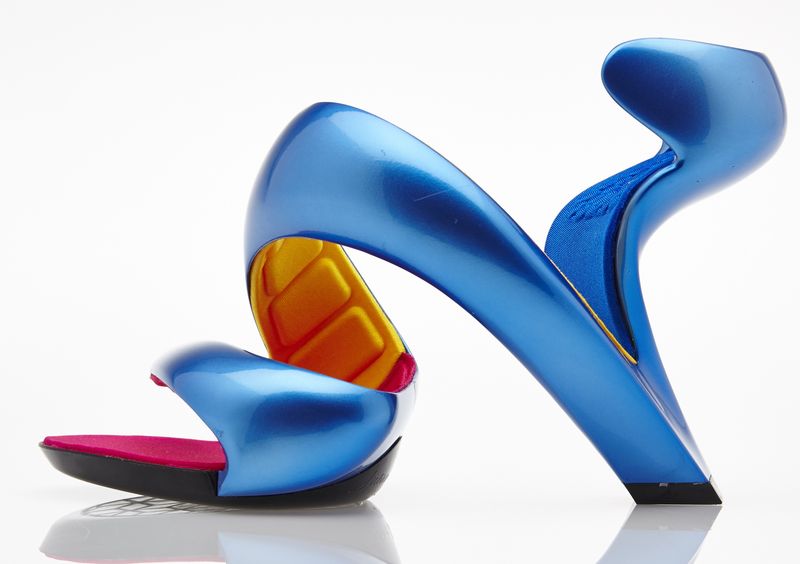 Sometimes you buy new shoes that are so precious and lovely that you can hardly bring yourself to wear them.
You sit them on top of their box, on a chair or even the table and just look at them. They sit there almost like a little piece of sculpture.
Julian Hakes designs shoes that take things even further. This  award winning London based architect is man behind the Mojito  which led to him winning footwear designer of the year by Drapers in 2012. These creations are from his ss15 collection...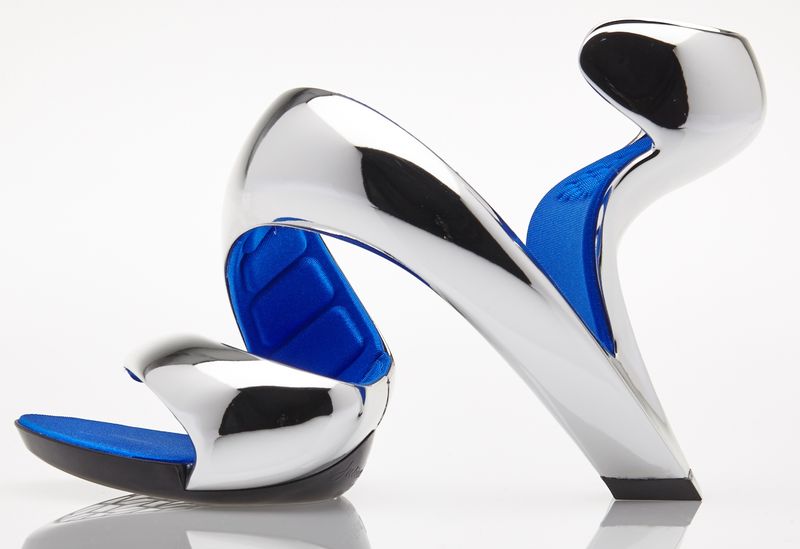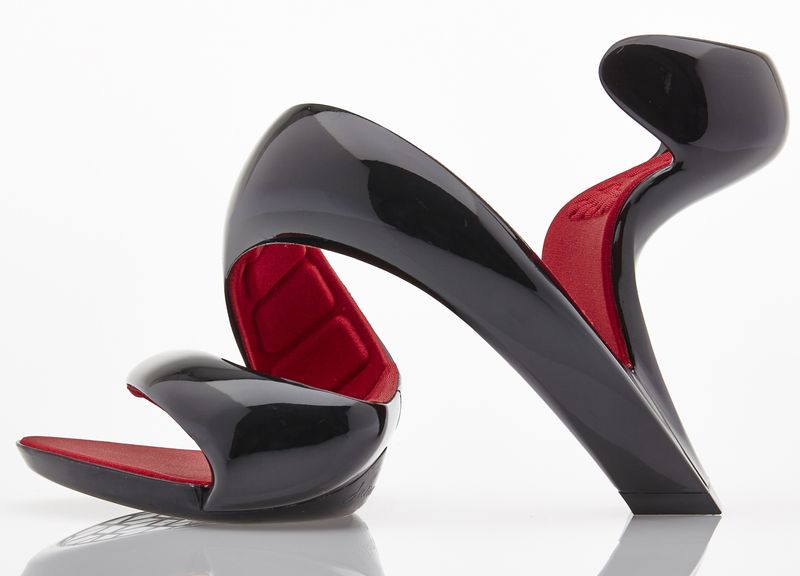 This is not so much a shoe as a glorious contradiction. It looks as spontaneous and as a squiggle or scribble on a page but has been designed and engineered with precision and craft to create a stable, comfortable wearable shoe!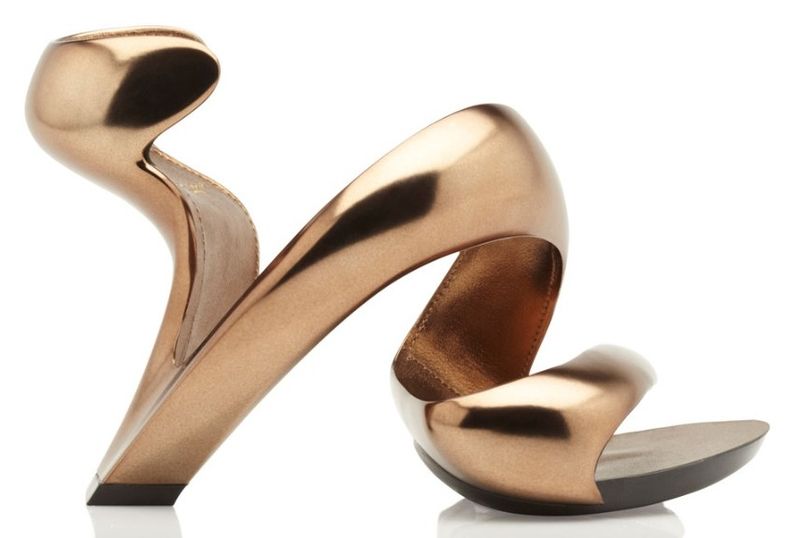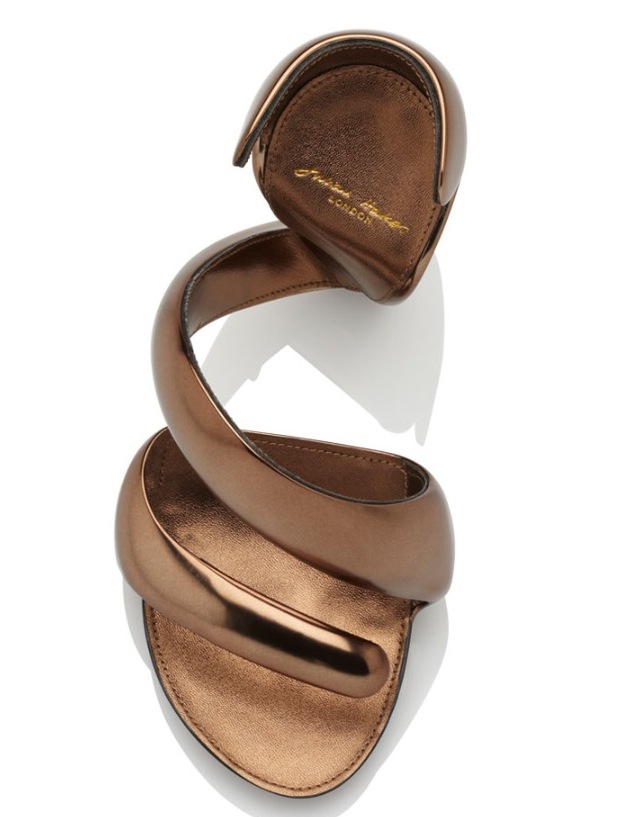 Sometthing that looks so simple has taken a long time to perfect.
It was away back in 2006 he first started exploring ideas for a new footwear design and production process. Over the next few years he developed the idea and produced early concepts for the Mojito shoe, which were seen on the catwalks at London Fashion Week with top Swedish designer Ann Sofie Back and London designer Ada Zanditon during the SS11 season.  Following the concept launch he was approached with the offer of investment from a highly respected established business in the international fashion footwear and accessories world.  
 After nearly 2 years of development and refinement, to perfect every sculptural curve and surface, Julian officially launched his brand Julian Hakes London in Europe in 2012...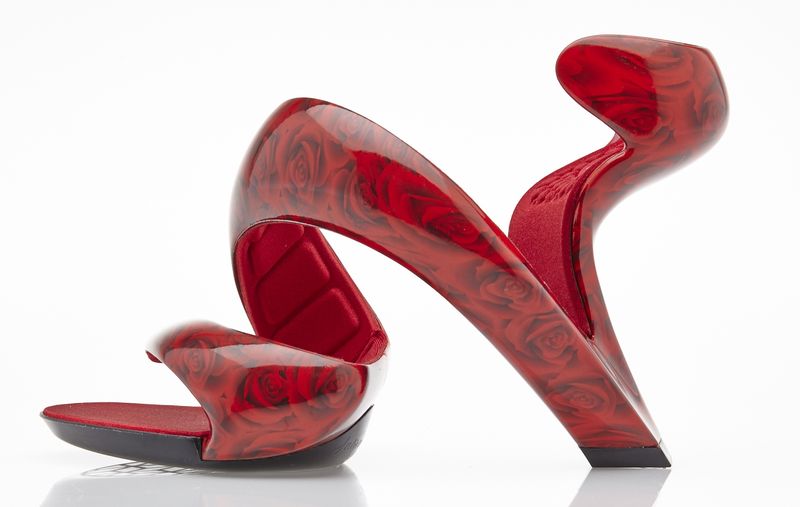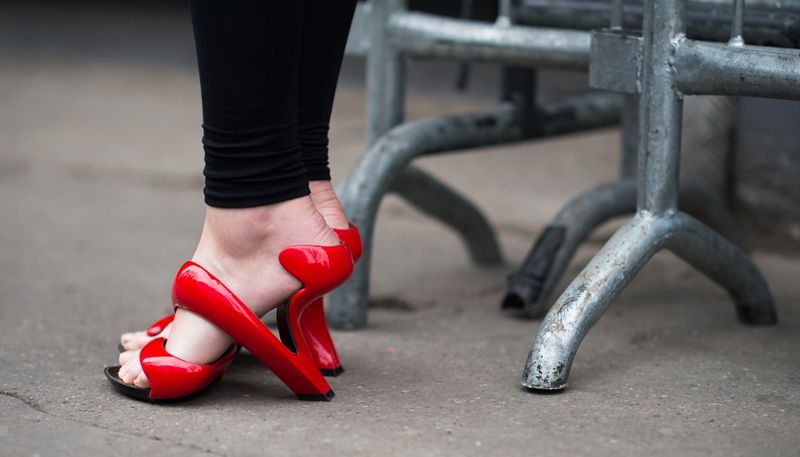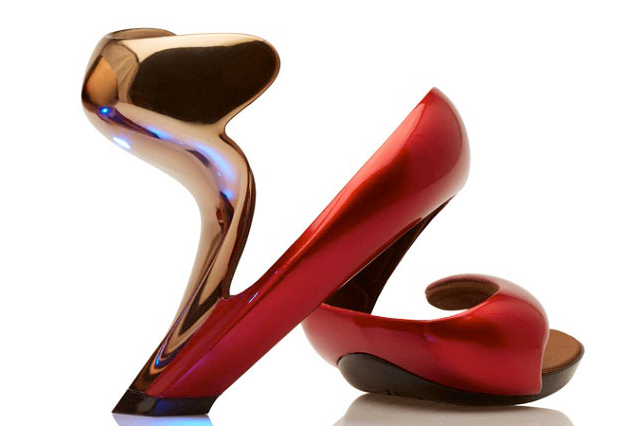 I'm willing to bet that Queen Michelle could walk a mile in these while I would struggle to even stand up straight! If you fancy stepping out in a squiggle you can buy a pair from Cloggs from only £80.
Queen Marie