Looking Back At Savage Beauty
Unless you have been living in a big hole devoid of internet, you will be aware of 'Savage Beauty', the first and largest retrospective of the late Alexander McQueen's work to be presented in Europe. The exhibition at London's Victoria & Albert museum, spans his career from his 1992 MA graduate collection to his unfinished A/W 2010 collection.
The original version of  Savage Beauty was in the Metropolitan Museum of Art, New York in 2011 and was organised by the Costume Institute and became one of the museum's top 10 most visited exhibitions. 
McQueen's work was frequently seen as 'aggressive', as he explored everything from primitivism to gothic. He was fiercely proud of his Scottish heritage and perhaps his ancestry was the reason he was so obsessed with all things tribal. His national pride was clearly evident in his AW06 collection, The Widows of Culloden, which was based on the final battle of the Jacobite Risings in 1745.
Most of us are not in a position to visit the exhibition, however the label have launched a small collection of special commemorative scarves.
Consisting of 5 designs, each scarf features a print of an iconic piece such from Alexander McQueen's most memorable collections such as the Armadillo Shoes from SS10's Plato's Atlantis and SS99's No. 13 Spray Painted Dress.
The Girl Who Lived  In The Tree
It's Only A Game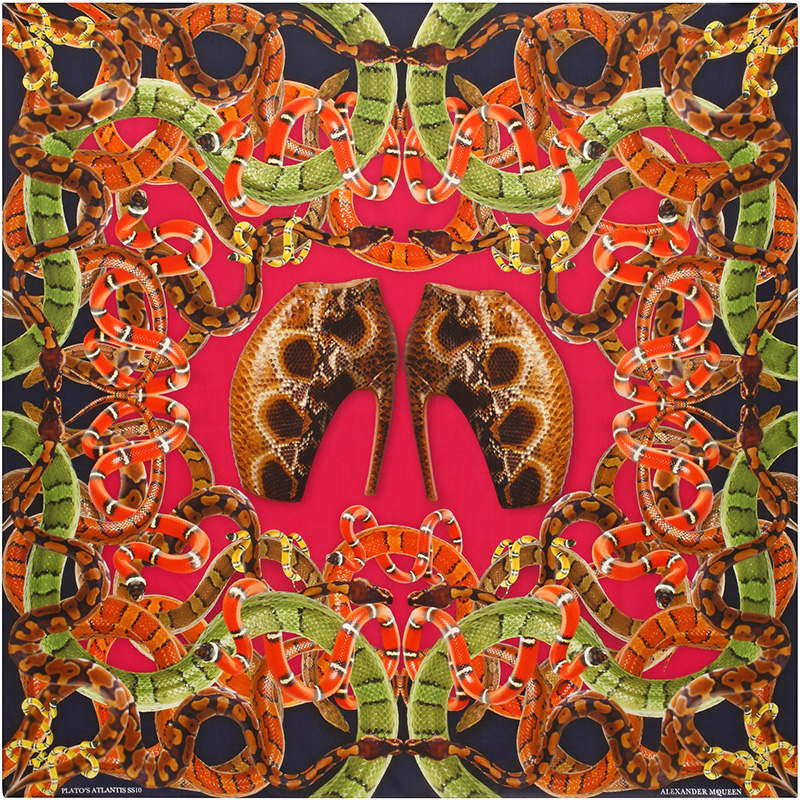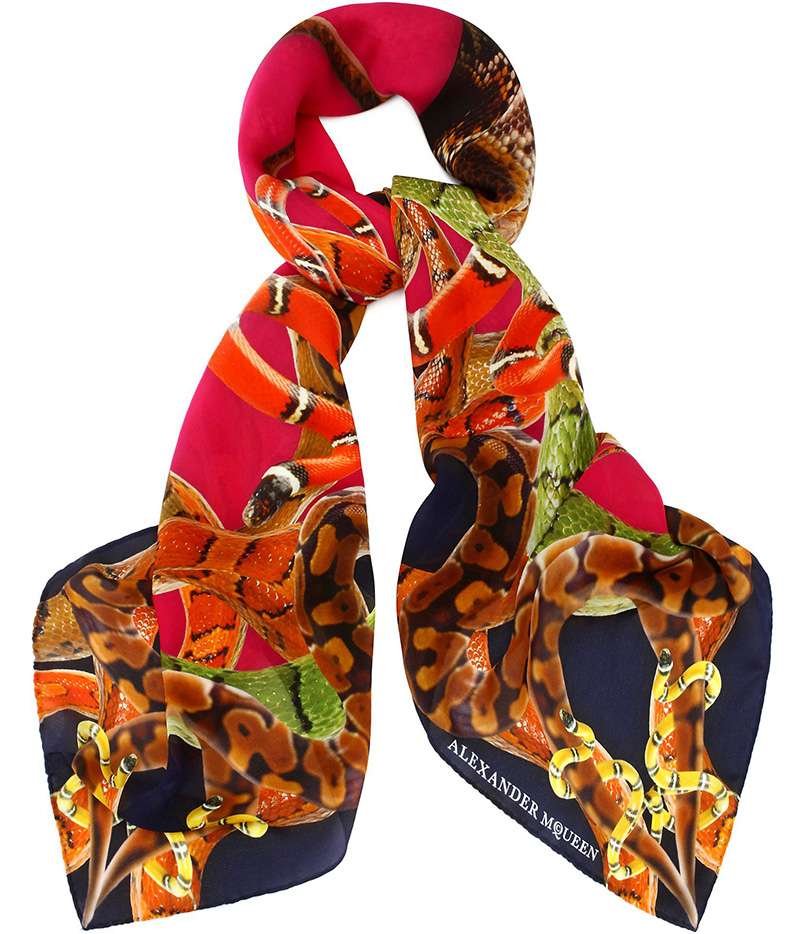 And, as a Scot, my personal favourite The Widows Of Culloden
Of course, I'd rather have the dress itself! 
This capsule collection will only be available in limited runs of 100 for each design. Made in 100% silk, the scarves are £345, you can find them at the McQueen store in London or online.
QMichelle