Shanghai nights...
Thursday is brought to you by the colours - camel, red and cobalt blue...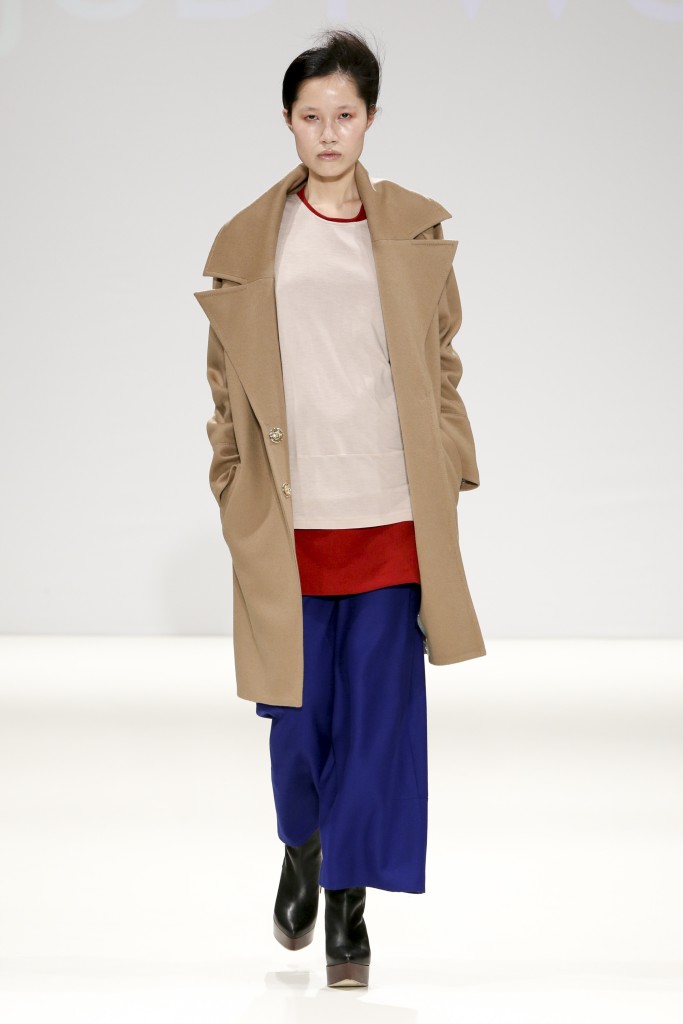 Seconds into watching the wonderful Judy Wu Aw15 catwalk show and I'm thinking -
1. I need to dig all of my camel coats out
2. I don't think I have ever worn cobalt blue in my whole life, I wonder if I should try it.
 But then I am swept away by the modern romanticism of this collection.
Charmed as the palette moves into turquoise and raspberry...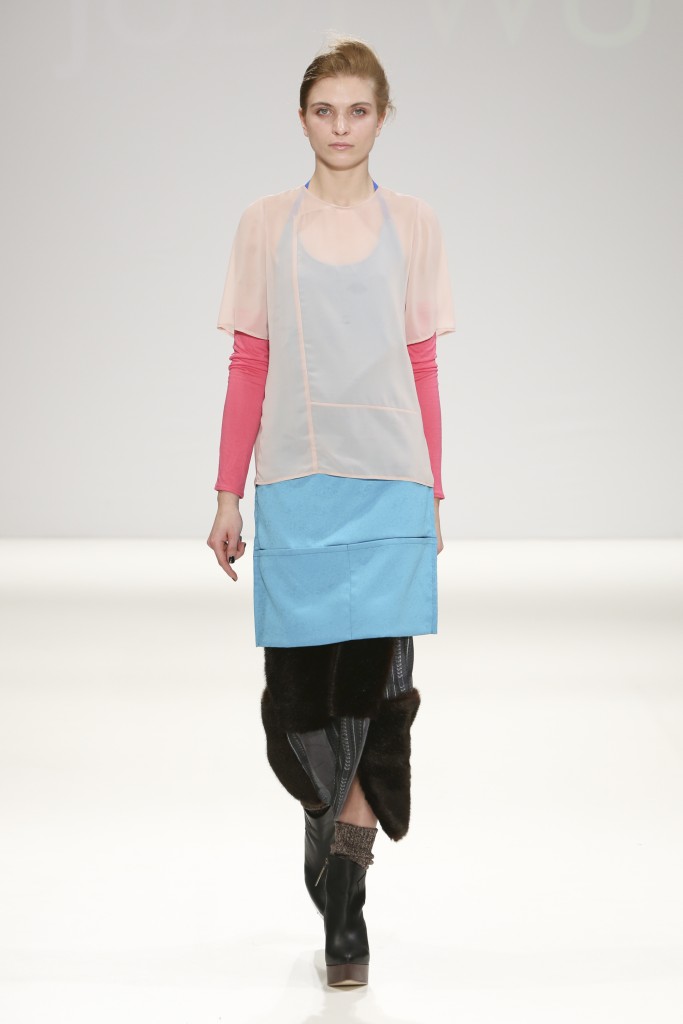 And loving the leather graphic elements which make me think of window screens and printed plates...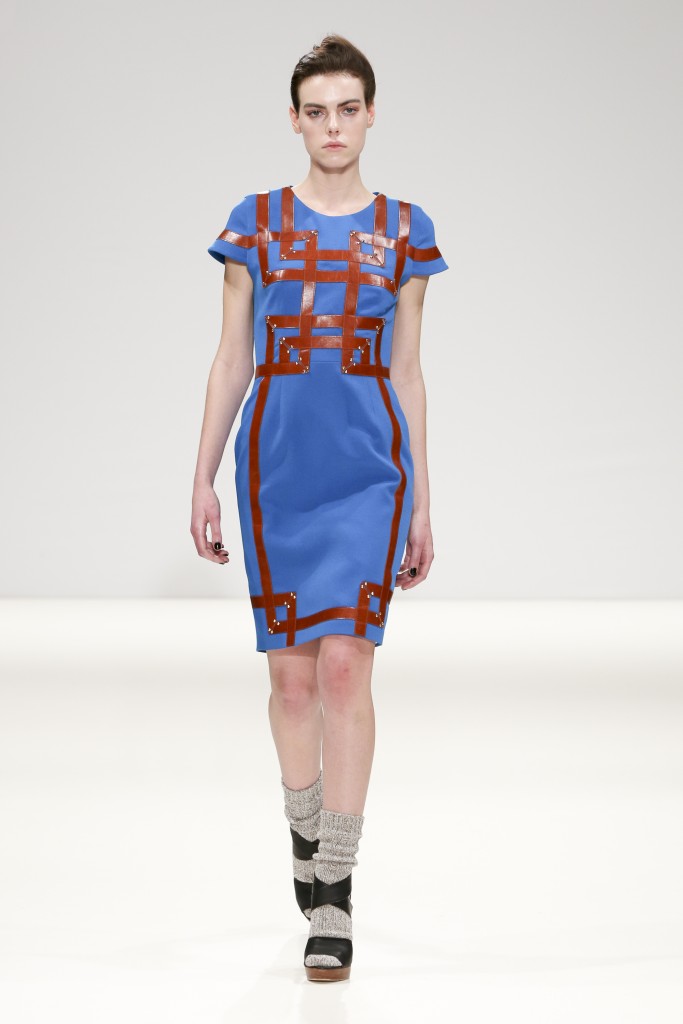 The collection (which you can watch below) embodies the merge of Shanghai romanticism and modernity. Raised in Shanghai, Judy takes inspiration from her grandmother's memories as a young girl with a prestigious upbringing at a time when tradition was highly valued. Her grandmother's most profound memory was having a bespoke 'Qipao' made of the finest silk by an experienced master tailor and she would always say to Judy that 'You cannot go to a ball without a nicely fitted Qipao.' 
 Growing up in Shanghai at a very different time, Judy is in love with the modernity of the 21st century city and its changing skylines, but at the same time is nostalgic of the customs from her grandmother's stories. The starting point of this collection was to feature the traditional Chinese-style window frame against the modern Shanghai skyscraper's glass curtain wall thus creating an impact whilst achieving a balance between the past and the present. Using bold geometric prints and a vibrant colour palette, Judy wanted to capture the neon lights of Shanghai nights...
[youtube http://www.youtube.com/watch?v=VNqKCY5oKak] 
 The stand out pieces for me are these boxy kimono patchwork coats below.
How pretty are those cut out applique leather blossoms?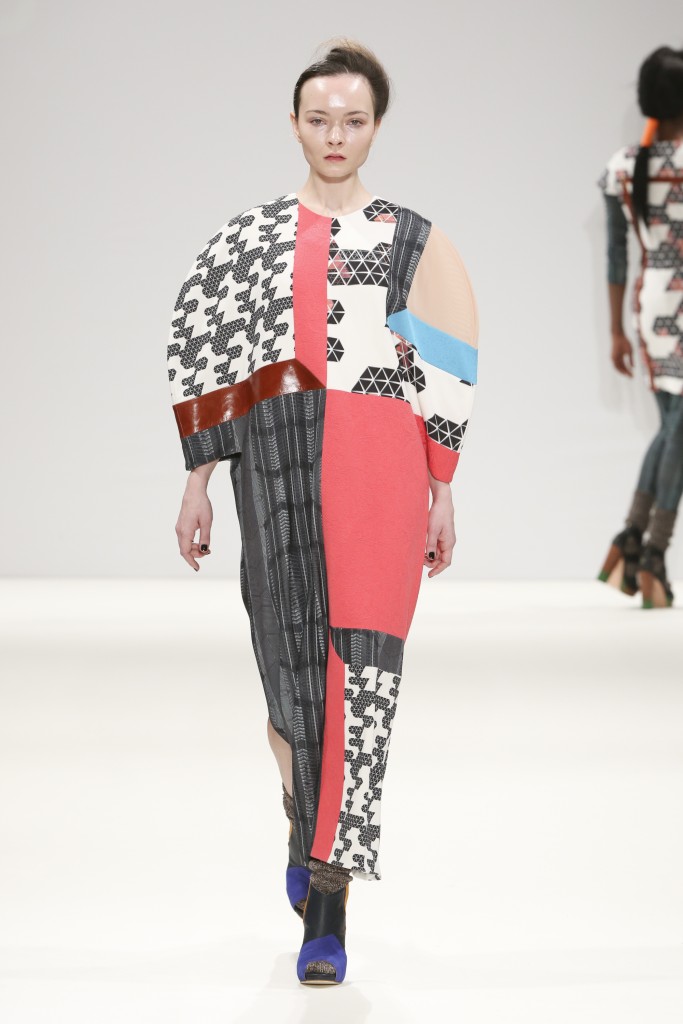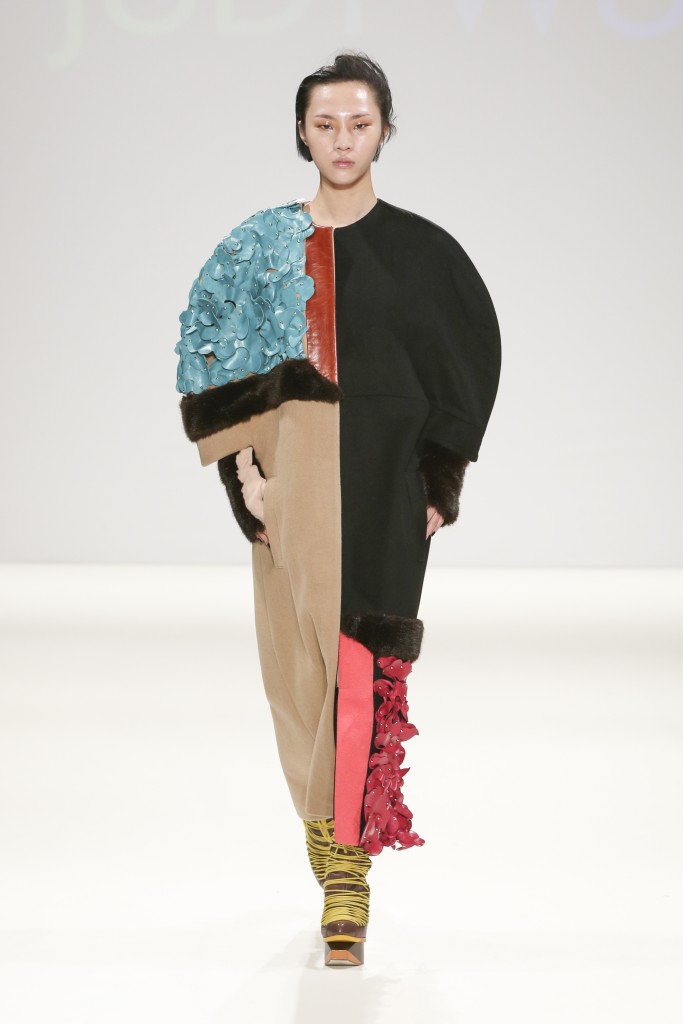 I'll bet Queen Michelle will be paying close attention to the splendid display of Finsk shoes. She loves her some Finsk finery.
Queen Marie
x