Current Dance Favourites - February
Obviously, I wear Danseuse to every ballet class now but not just because it's mine and Dust's baby, but because it genuinely fixes many issues I've continually encountered as an adult dancer looking for flattering and comfortable clothing.
Being confident when faced with a wall of mirrors is hard at the best of times, but when your clothes are too small and tight and show every lump and bump, there is no way you can ever be free to focus on technique and simply just dance. However, ballet clothing does serve a specific purpose and that's to show your line - covering yourself in a big baggy t-shirt is counterproductive if you are serious about being as good as you can be.
We've designed everything to show the dancer's line but just in a more modest and flattering way.
So far everyone has been buying the tops and shorts - the Wendy shorts are flying out the shop - but don't fear the skirts! I mostly wear the short Misty skirt and it's truly wonderful. The dipped front and back means it really works to cover the bum and the tops of the thighs whilst the higher sides lengthens the legs.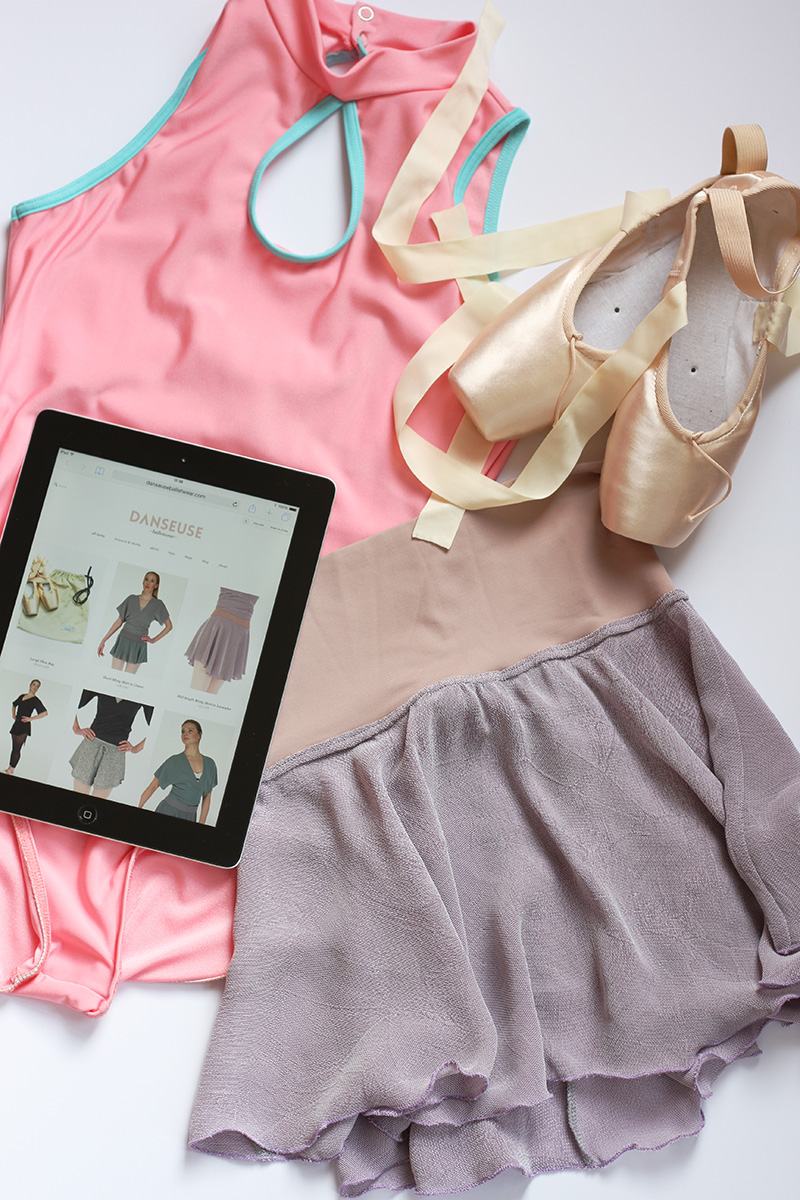 My current favourite combination to wear in class is the short Misty skirt in Lavender with the Yumiko Elise leotard in N-Shabby and T-Sea trim. The lavender hue in our collection is a perfect neutral and just seems to work with everything. And also, now that I have finally found out I am a size large in Yumiko, I am getting much more enjoyment from the brand. I have two size large leotards, both of which are excellent.
And keep your eyes peeled on the Danseuse blog next week as I shall be running a competition to win a beautiful Danseuse item.
QMichelle