At one with the elements...
One of the first things we do when we get to Anstruther every year, is head straight for the rocks.
Even though it's February, I can't wait to get my boots and socks off and clamber around looking in all the little rock pools. Although I was little too keen this year and not paying enough attention to where I was going, so I slid on the lovely green slime and landed on my arse with a thud. Ouch...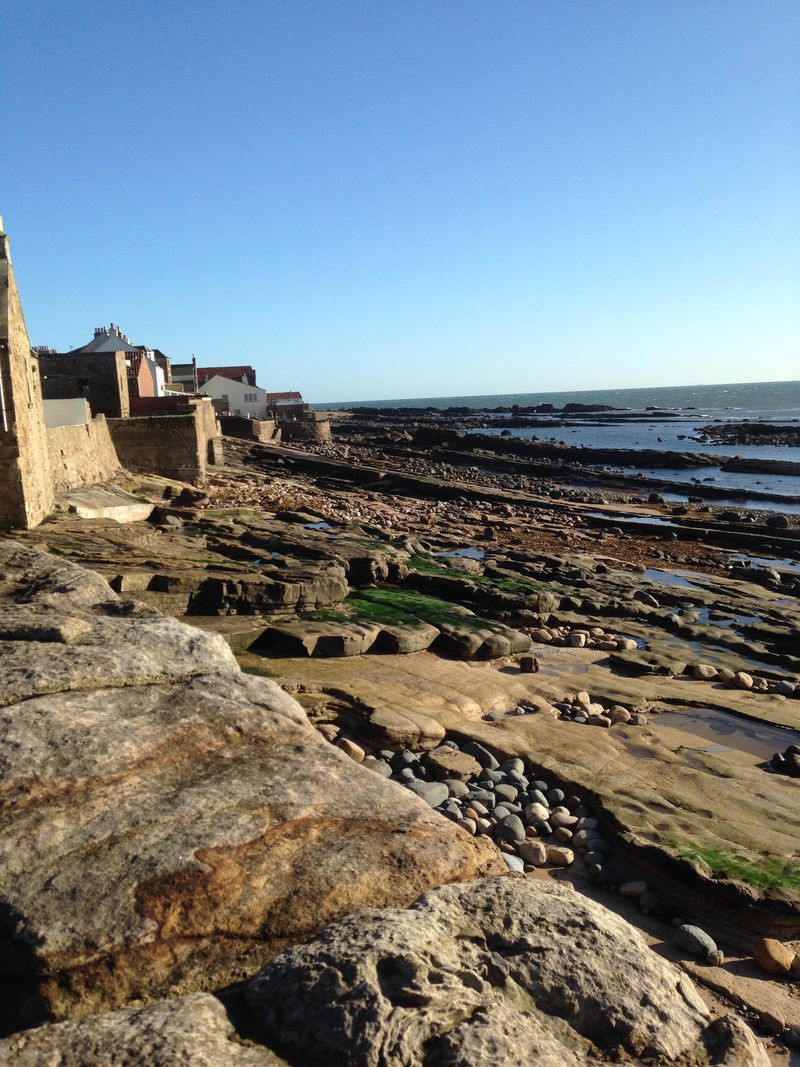 Paddling around collecting shells,  I remembered that I have been meaning to share the glorious ceramic work of artist Heather Knight of Element Clay Studio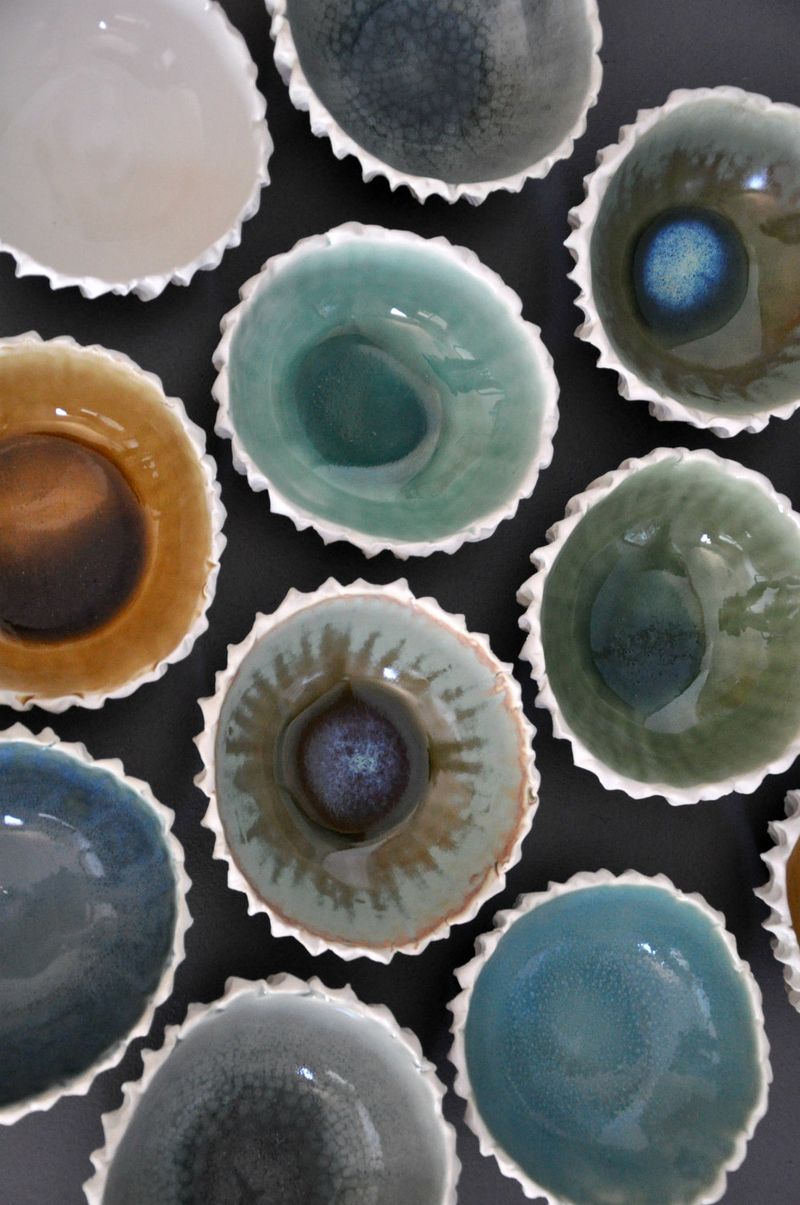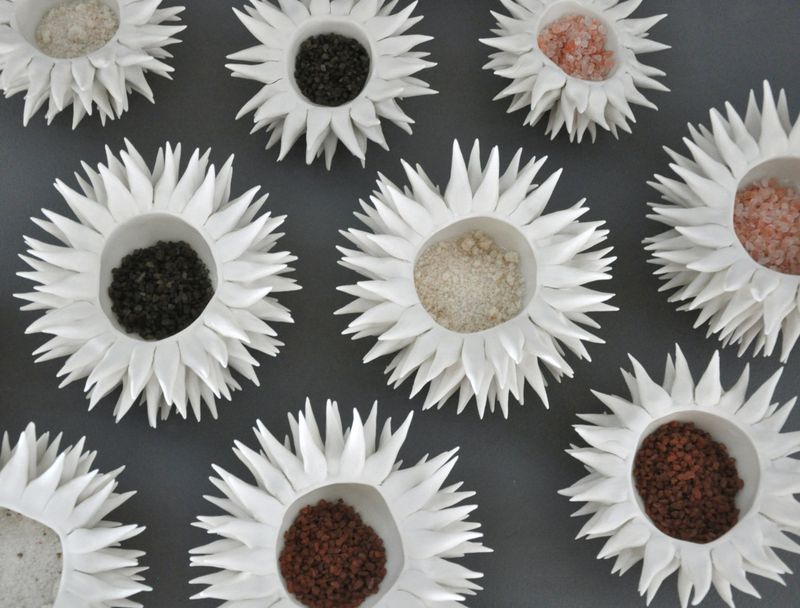 Heather  is an internationally renowned ceramic artist who has garnered attention from the worldwide art and design community since she opened Element in 2007.  She works almost exclusively with porcelain and her work is widely recognized for its striking combination of modern esthetic with textures, patterns and shapes inspired by nature.
Knight received her BFA from the University of North Carolina at Asheville in 2006.  After serving as a resident artist and instructor at Odyssey Center for the Ceramic Arts in Asheville, she held a teaching position at the Greenville County Museum of Art in South Carolina.  Knight opened the doors to her studio, Element, in 2007 in Asheville, North Carolina, and has focused on her art full-time ever since, elevating her body of work into an internationally sought after brand.  Her art has been exhibited nationwide, as well as in France, The Netherlands, United Kingdom and Dubai.
In spite of the rapid growth of her business, Knight has stayed true to the handmade nature of her art and considers it an integral part of her process.  She uses zero means of mass production, creating each piece from conception completely by hand.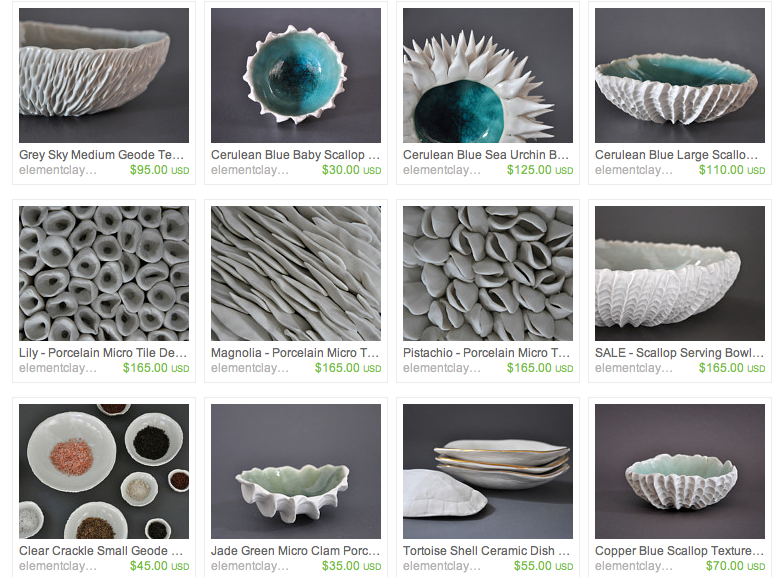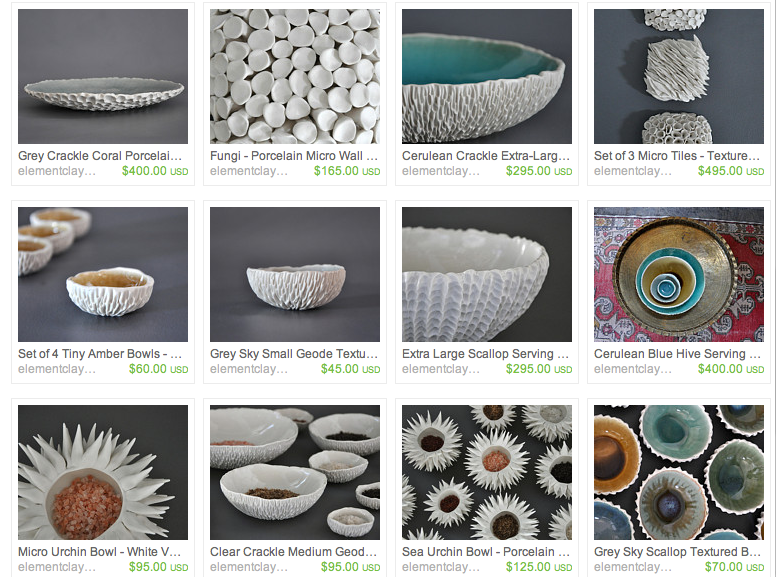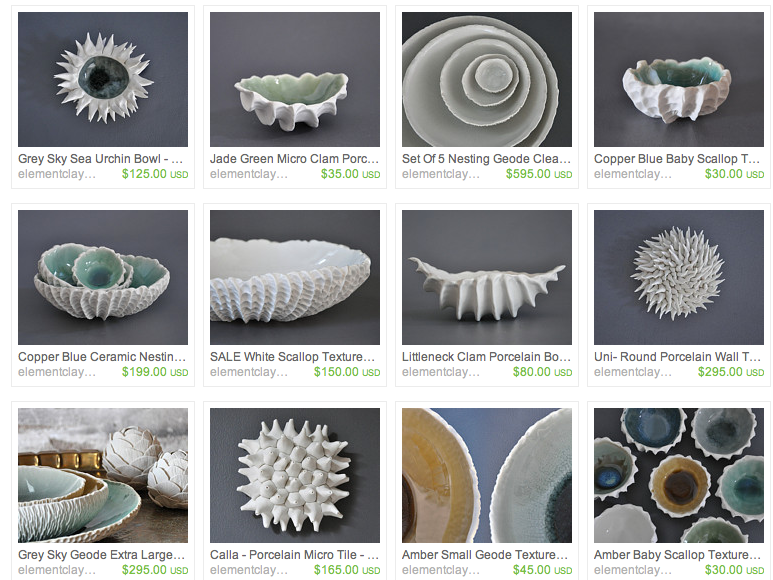 I adore her sea urchin bowls. So spiky, so perfect
All of this talk of shells and the sea is making me wish I was still up there...
Queen Marie