Watersports
It almost feels ridiculous talking about pretty clothes when at the weekend the weather here was so horrid I wore waterproofs to go to the shops. Waterproofs. I look at the UK weather map and today I see London will have beautiful, warm dry weather and we are having rain and winds. Needless to say that's the reason there will be no personal style shot this week. The weather has probably in part contributed to my overall lack of interest in wearing anything exciting - 41 years of enduring shite weather has finally worn me down.
Oh well, perhaps looking at clothes it's too wet and miserable to wear will at least let me imagine what it would be like to have weather less awful. Might at well look at the beautiful work of Hunagarian designer, Dori Tomcsanyi.
AW14
For her current autumn/winter collection Dori Tomcsanyi chose to capture the fun of wintersports, with a ski inspired collection dominated by double sided neoprenes of mallow and grey, quilted and checked  wool textiles along with monochrome shades of greys, black and white. Digitally printed patterns of snow filled landscapes, ski lifts and a modern take on the well-known Norwegian pattern were also used.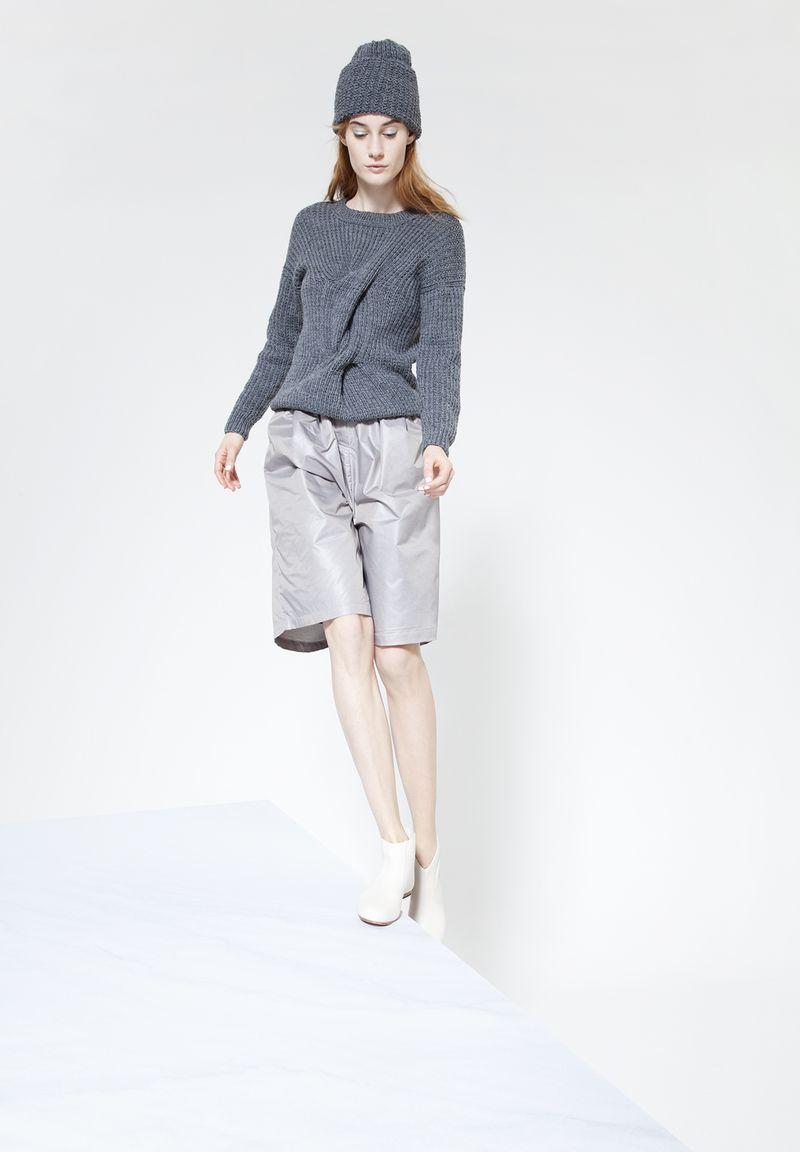 Resort 2015
Spring ahead to her 2015 Resort collection and you'll see that she uses a varied selection of tactile fabrics here too, such as texturised and silky neoprene, a selection of wools and cottons, in shades of dark grey, and a beautiful coral tone peach hue and a minty fresh green colour she aptly describes as 'toothpaste'.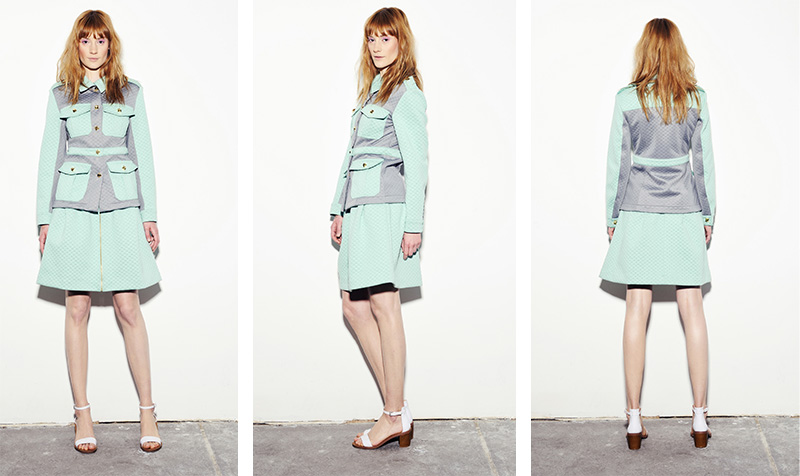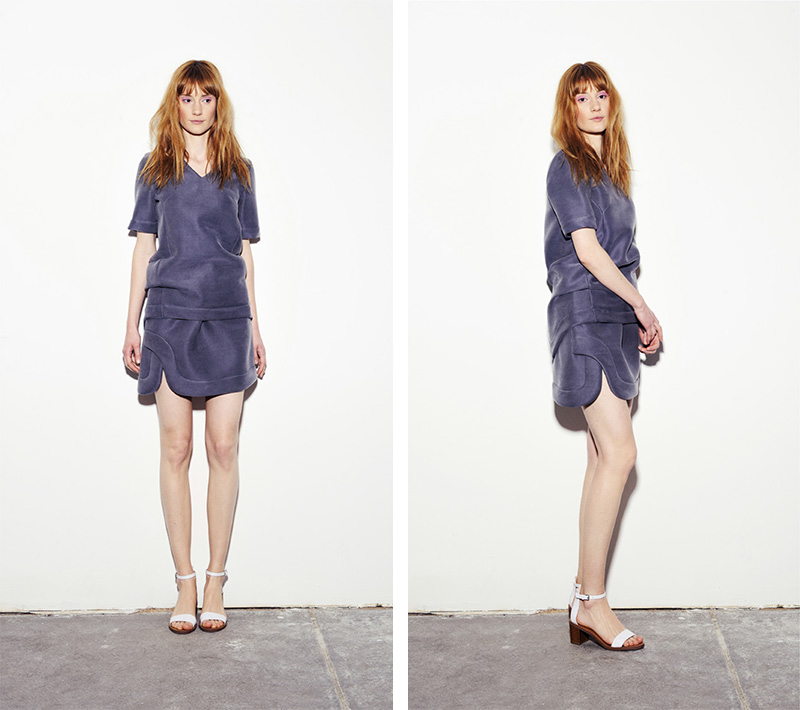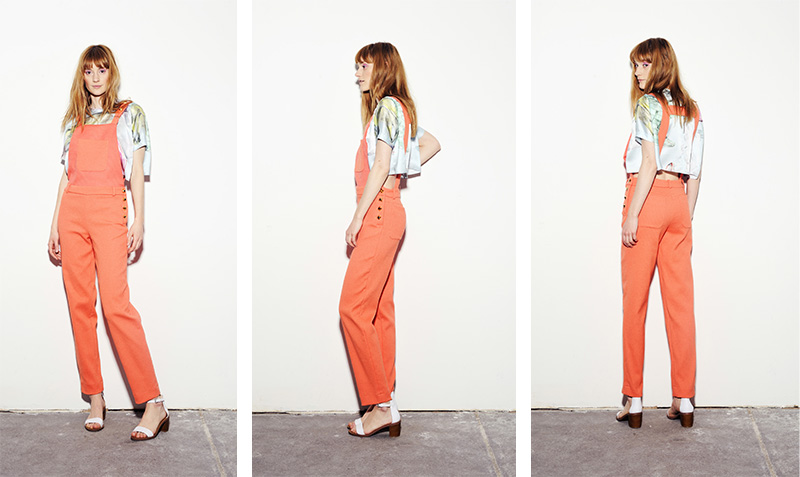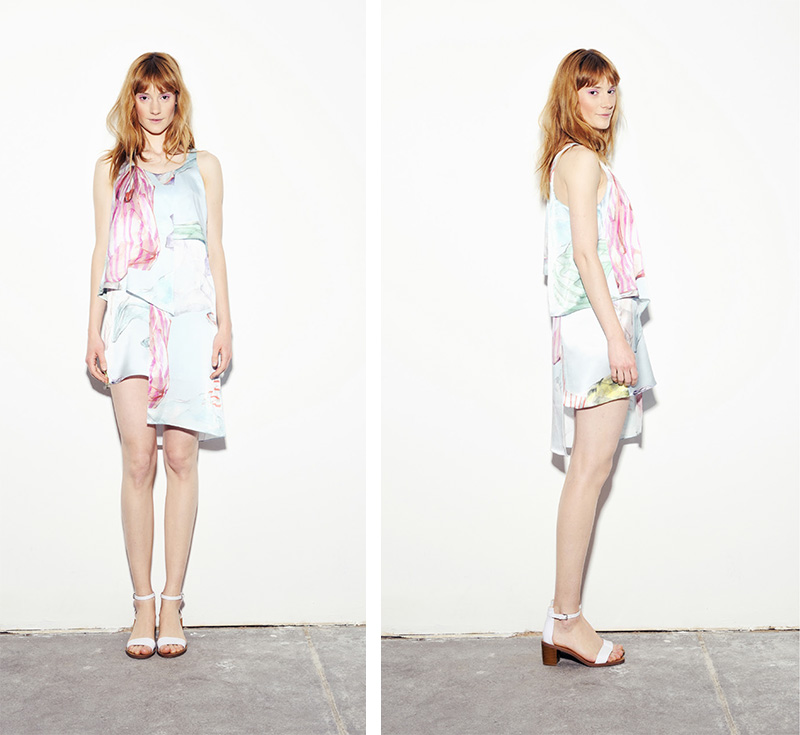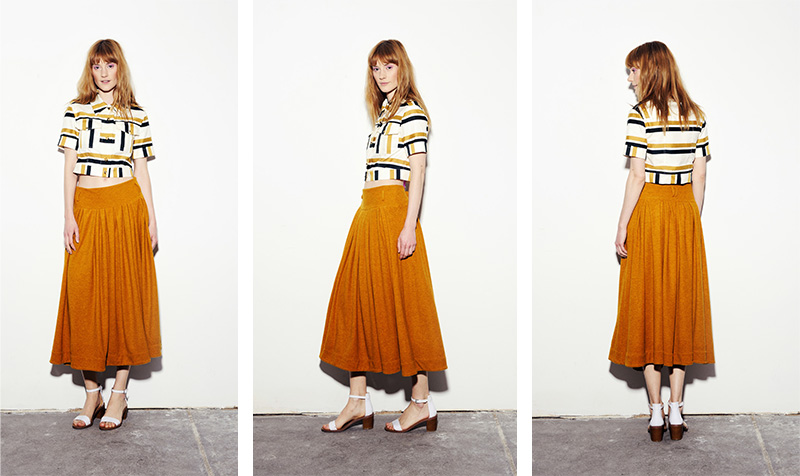 With orange being one of my favourite hues I, needless to say, love so many pieces in this collection, especially the orange dungaress. All I need is for the rain to stop with the constant soaking.
QMichelle