Skeuomimicry RIP...
We've always been partial to a little Maharishi here in The Kingdom.
But colour me shocked when I realised that the AW14 collection marks their 20th anniversary. I will spare you any of my Dr Jives stories today but I will send a big hug and much love to Gordon in New Zealand xxx
But I digress, this collection sees them
 explore the theme 'Skeuomimicry RIP'; camouflage and mimicry in the natural and digital worlds.
The title refers to the declining use of skeuomorphism, a design practice in which new technologies are visually explained by symbols of their analog/physical world versions. As we grow more accustomed to a life integrated with digital technology, these comparisons become less relevant, and new modes are adopted. When Apple launched iOS7, they abandoned most skeuomorphs...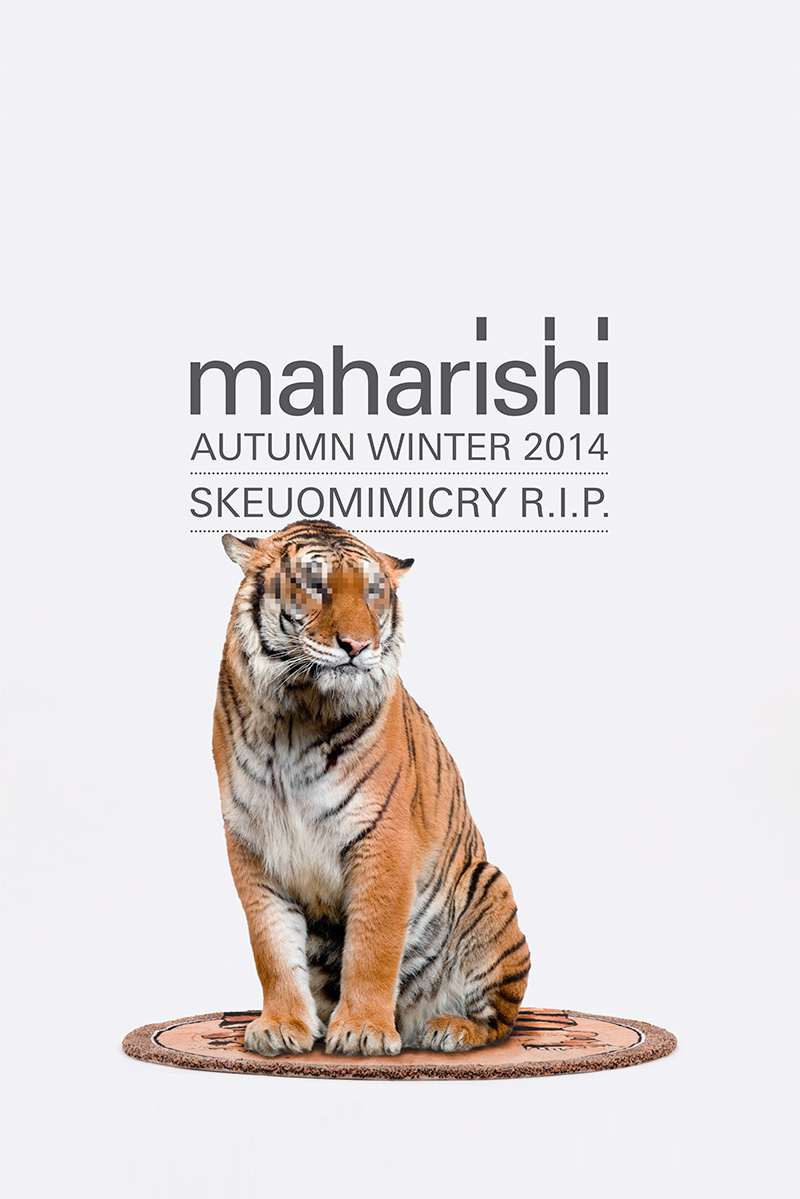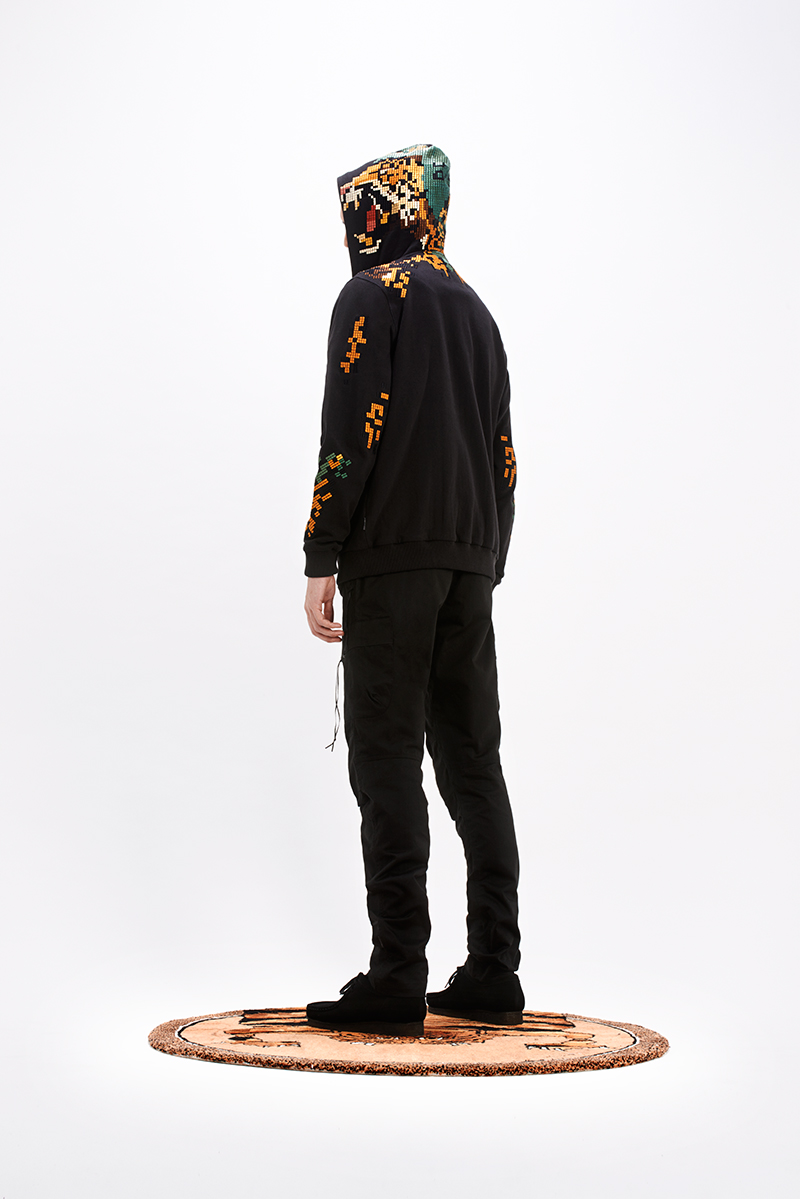 The season's embellishments are inspired by the camouflage systems perfected by nature such as the striped markings of tigers and the 'rosette' patterns on leopards.
These appear in disrupted and abstracted forms, infiltrated with pixellation. The concept of reducing patterns to pixels is further explored with this season's camouflage pattern 'DPM: Pixel Bonsai Forest', a pixellated version of the Bonsai Forest pattern, offered in two colourways, Night and Woodland. Tibetan tiger rugs are referenced also, again pixellated, taking inspiration from the heavily abstracted designs seen in many authentic Tibetan rugs...  
Upcycling, a vital component of every maharishi collection of the last 20 years, again takes centre stage in AW14 with Polish, Czech, Serbian and US military materials and garments being reworked and reshaped. As with all pieces from maharishi's recycled program, the source garments are ceremonially blessed, washed in saffron water and smudged with incense, symbolically disassociating each piece from its negative military past before being repurposed. 
By these processes, they are given a new and extended life, with a more positive purpose and a reduced environmental cost...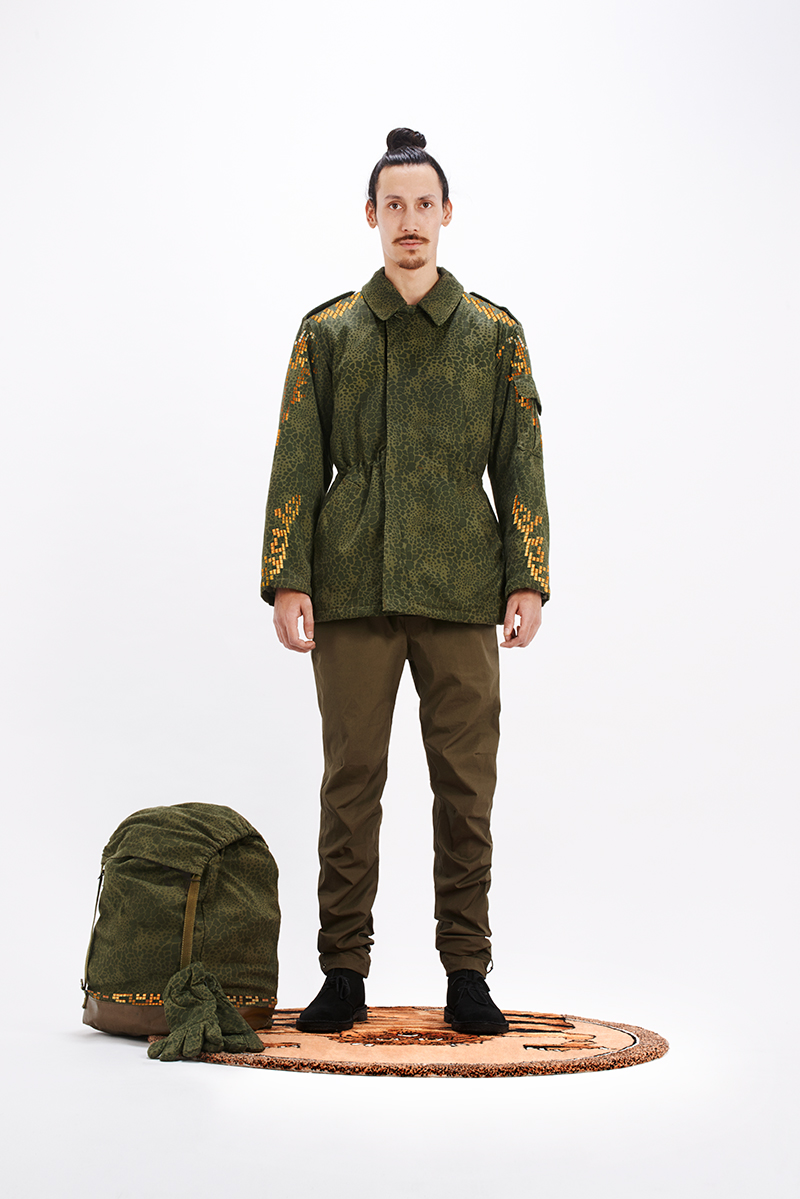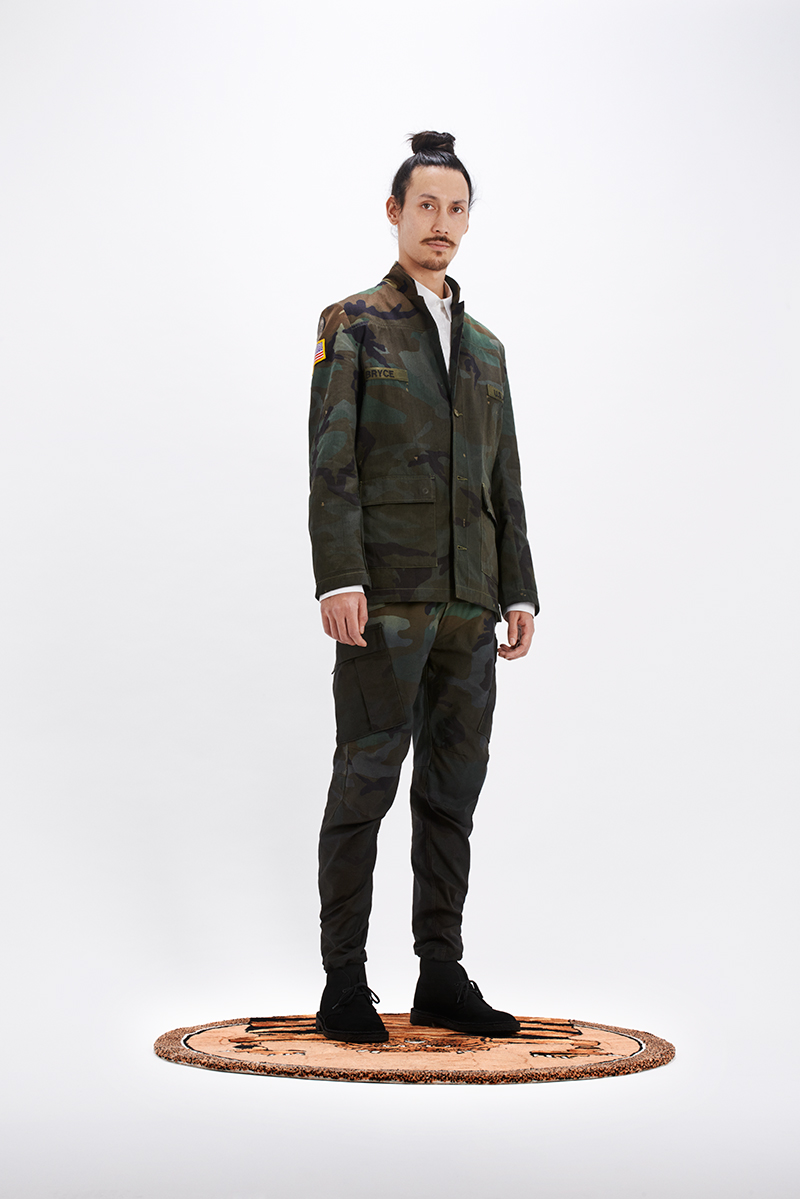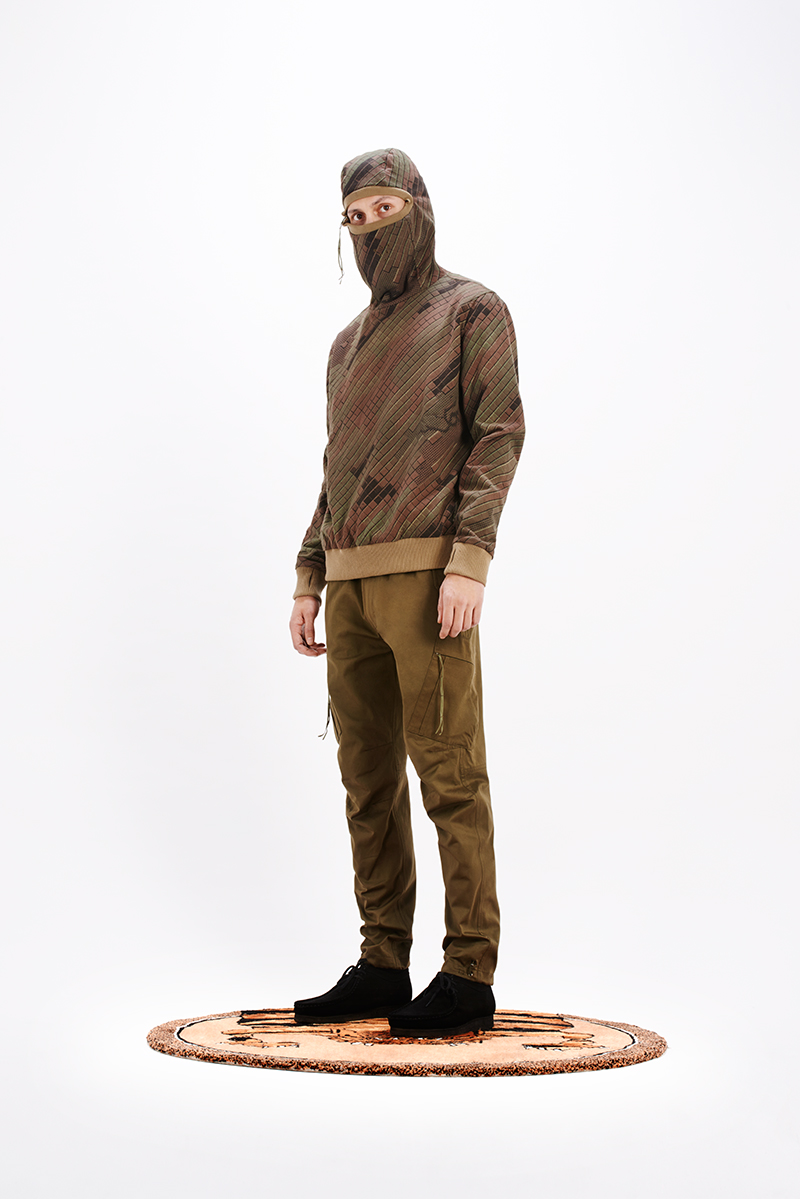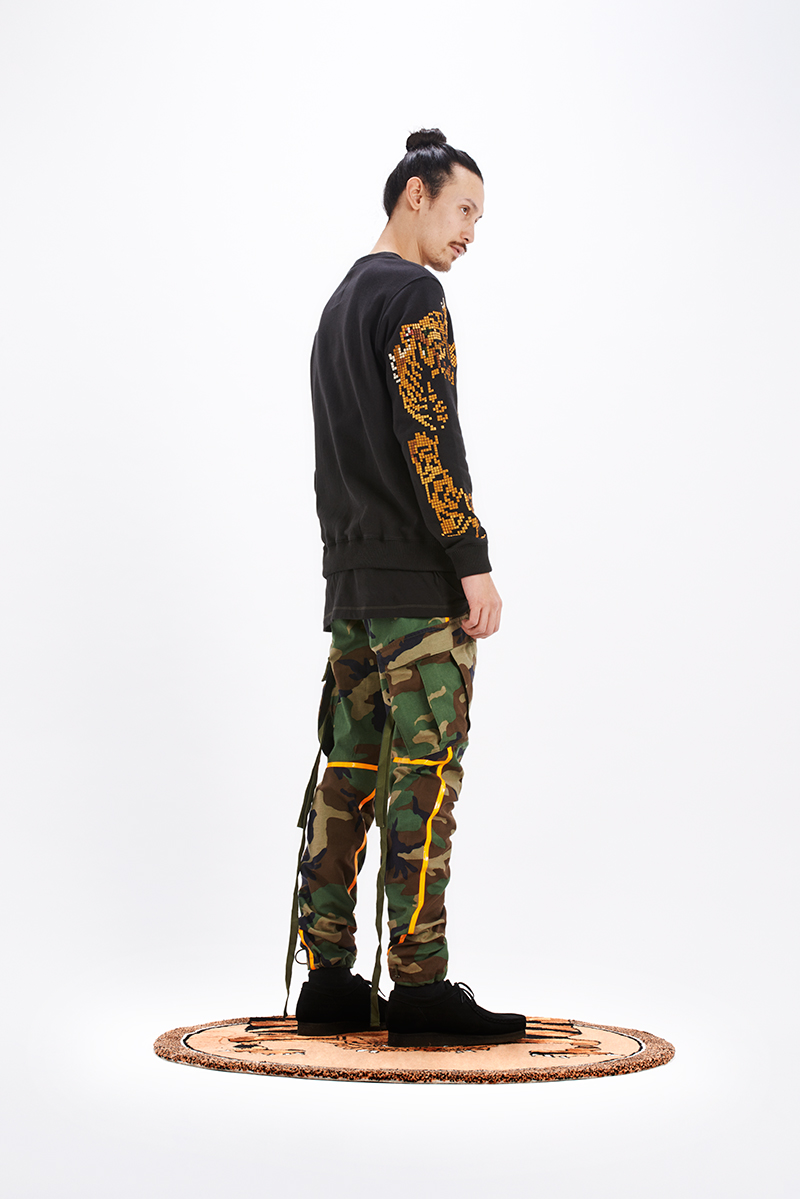 In keeping with maharishi's ethos of respecting nature whilst utilising technology, external seam sealing features heavily, often on waterproof Sympatex fabrics and seam-sealed membrane jackets. This season maharishi again partners with renowned Swiss textile mill Schoeller in delivering organic cottons with performance qualities. These feature advanced moisture management by combining two technologies in one textile: the external side being finished with a water repellent (hydrophobic) surface, whilst its internal (hydrophilic) side readily absorbs perspiration.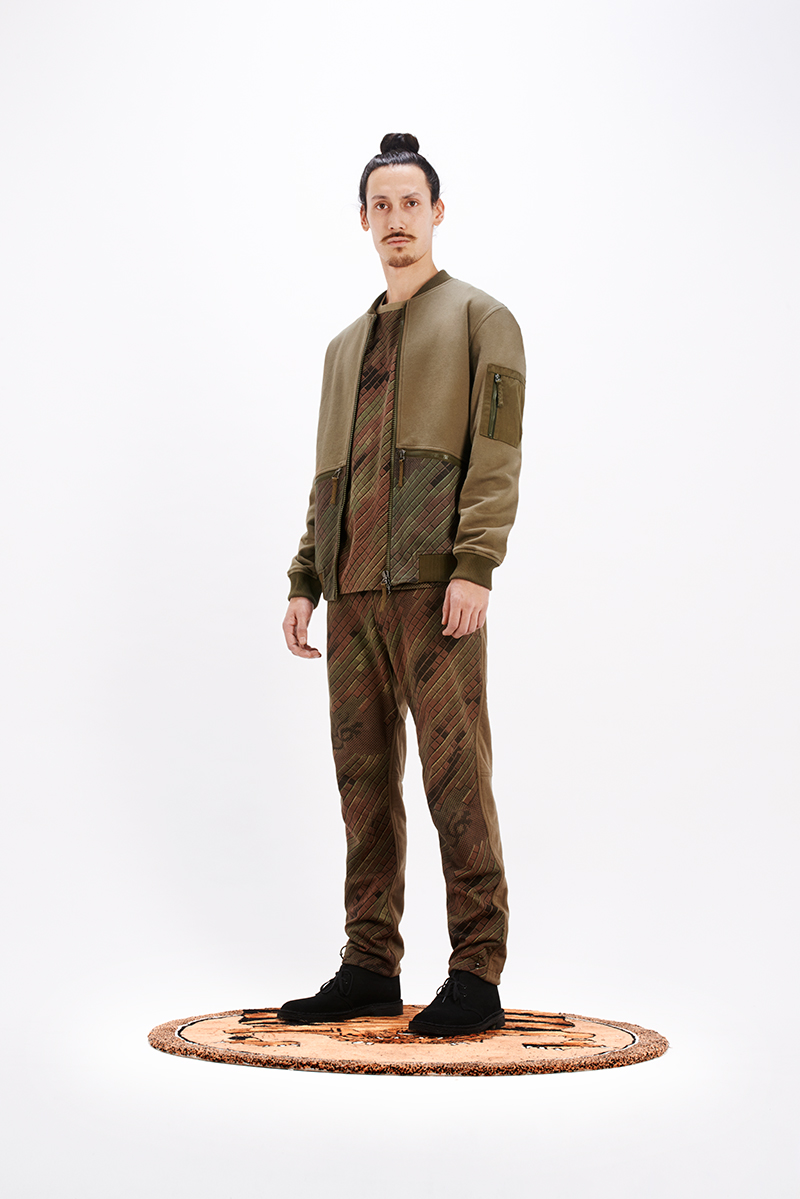 This year they also commemorate the 70th anniversary of the iconic US airforce MA1 jacket. A capsule collection has been created in homage to this design classic, a perennial favourite in both military and civilian circles. As well as a maharishi version of the jacket, the capsule features trousers, tees, sweats and bags that utilise characteristic MA1 elements like orange Hi-Vis interiors, rib collars and its distinctive sleeve pocket.
But I have to say I'm a little distracted by the boy bun ( and not in a good way)...
Queen Marie