Fuzzy Weather
I have mixed feelings about autumn/winter. On one hand, I prefer weather where I don't have bare any limbs but on the other hand winter in Glasgow means rain and lots of it. What I do love about this season, is the fact I have an excuse to buy lots of furry coats. Queen Marie told you yesterday just how much we love coats in the Kingdom and she wasn't lying!
Everything else comes and goes in my wardrobe, but fur coats are a constant. No matter the kind of phase I'm in, whether that's full colour or paired back minimalist, there is always room for a fur coat.
My current furry coat collection consists of a shaggy black one, leopard print and realistic looking brown fur. All get worn a great deal but I feel I'm missing two - a pastel and an 'off' colour. On 'off' colour for me, is those murky, odd colours on the wrong end of the pantone book. They, at first glance, look like they'd go with nothing but in reality act like neutrals against almost any backdrop colour.
A recent email came into the Kingdom about the opening of a stand along Sandro shop in Edinburgh. I feel prompted to take a trip to the store because the label has produced a beautiful winter coat.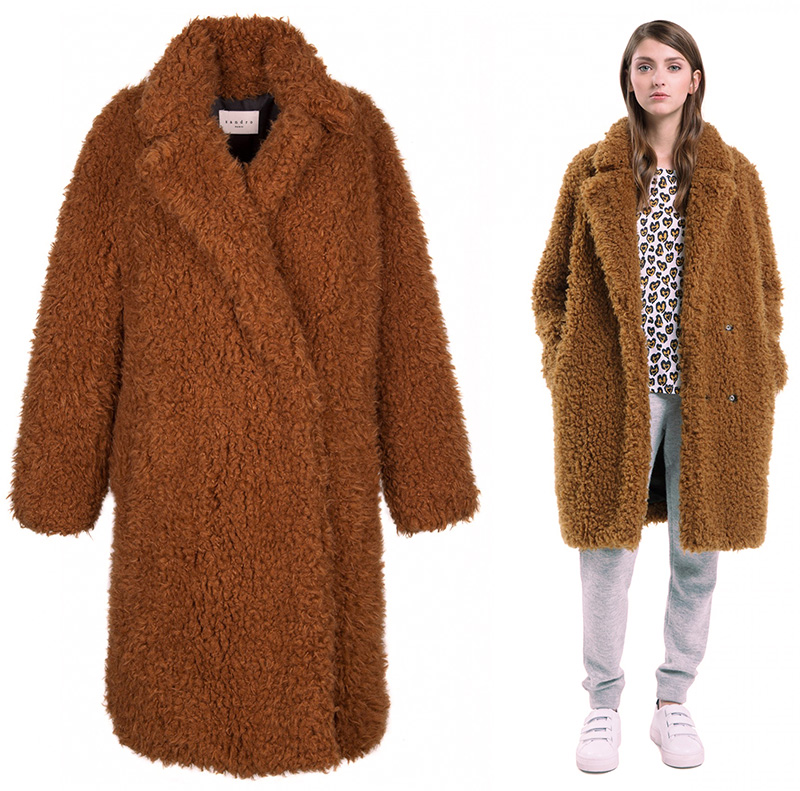 This is the perfect 'off' colour. It's just magnificent.  It'd be like wearing a shaggy carpet all winter. Maybe off colours aren't your thing however, well that's OK because there are a couple of other fuzzy delights to take your fancy.
If you are some kind of crazy and you're interested on coats, firstly I'd say we can never be friends, then I'd say go to the site anyway as there are lots of cute and tempting pieces to choose from. Gems such as a leather pinafore dress, tartan jumper and some heavy tred boots with velvet ribbons laces.
I hope they open a European based online store at some point as I need to also investigate that pink furry bag...
QMichelle