On A Cozy Cloud
It's getting closer to winter now and that means cold dance studios.
There is nothing worse than going into a freezing cold studio and attempting to stretch the old limbs. Unlike the young, us adult/older dancers need to really warm up those muscles before we can even think about doing our splits. This makes layers an essential part of the dancers armory, even if it's just a t-shirt over a leotard.
At the moment, I am nursing an irritating hamstring injury, so I try and keep my leg as warm as I can, even if it has only a psychological effect in reality. 
For keeping my top half cosy however, enter the beautiful Cloud & Victory who's latest collection of ballet inspired tees and sweatshirts will make even the coldest of studios feel warm and welcoming. I took the opportunity to prance in two new C&V creations.
The Aim High Arabesque Higher t-shirt is absolutely fab. Dancers are always striving to get higher arabesques. Mine is only 90 degrees but perhaps the t-shirt will inspire my back leg to go higher.
I am very self conscious of being photographed dancing, as it's so personal and I feel very exposed as my mistakes and flaws are there for all to see, but Min from C&V is so charming, I did it for her.
Diana Vishneva is one of those dancers that seems otherwordly. She is the inspiration behind this beautiful printed sweathshirt.
I recently watched a documentary about Russian ballerinas and she was interviewed. Rather candidly she said that if she knew then what she knows now about being a dancer she might have chosen another career. There seemed to be a kind of sadness in her, as if ballet had chosen her and not the other way around. Perhaps connecting to or with sadness really does form the foundations of truly great artists.
Here is the young and talented Miko Fogarty being all properly balletic, modelling the Cloud & Victory collection, making me look like the old lump of lard I am!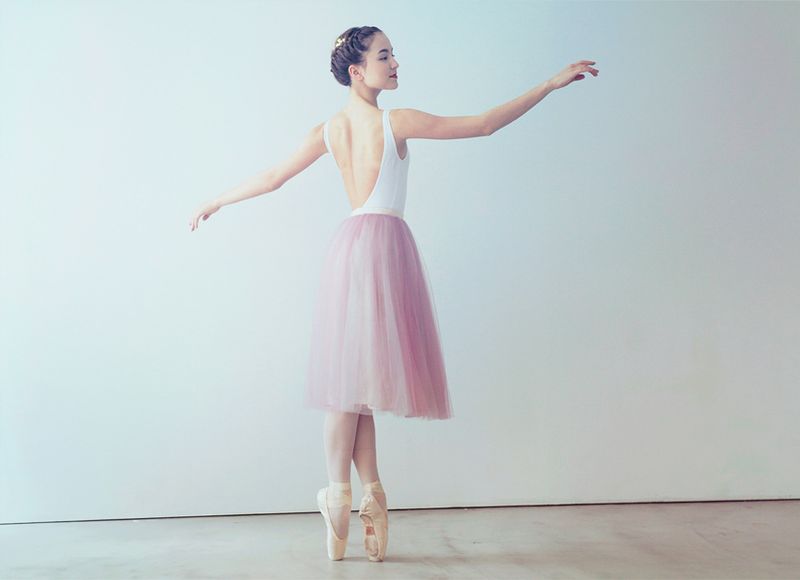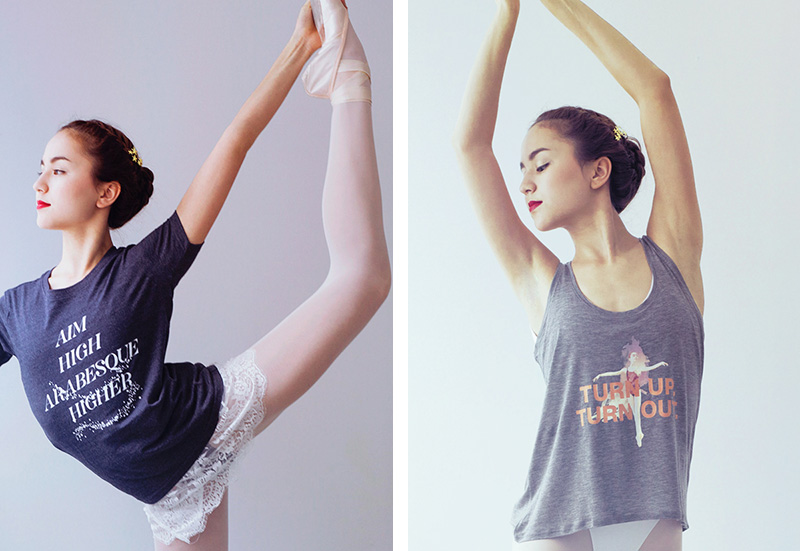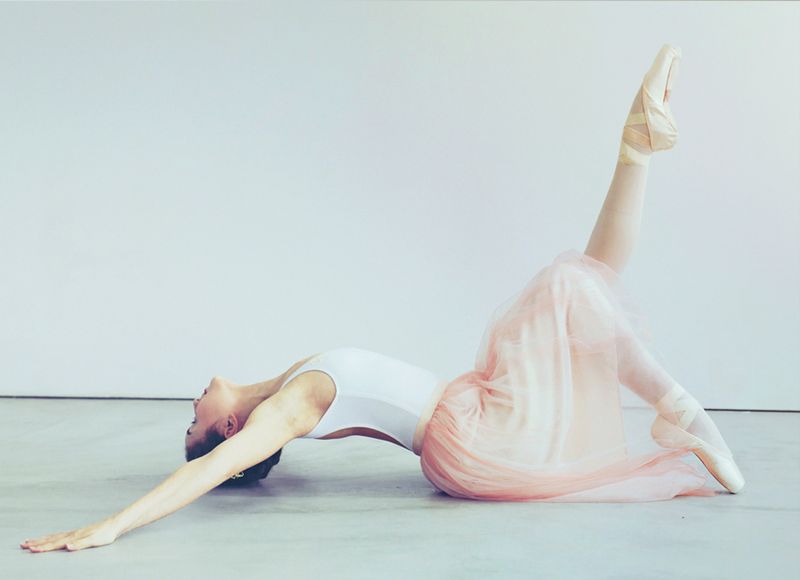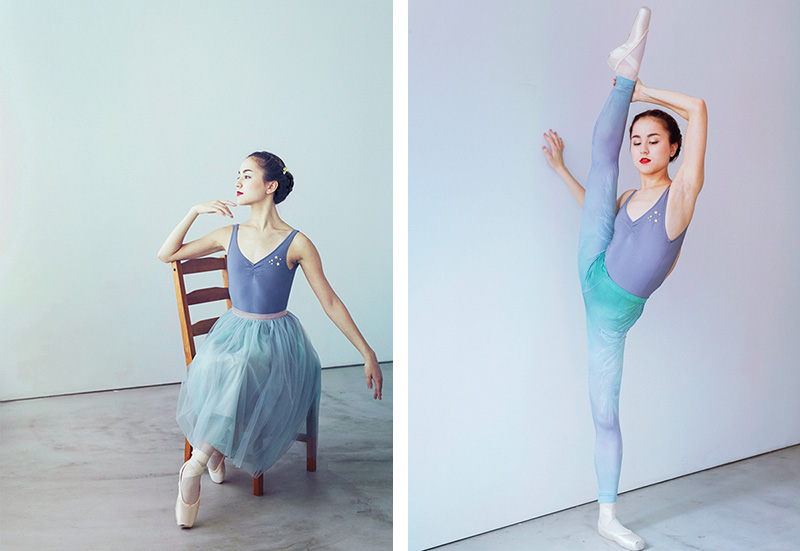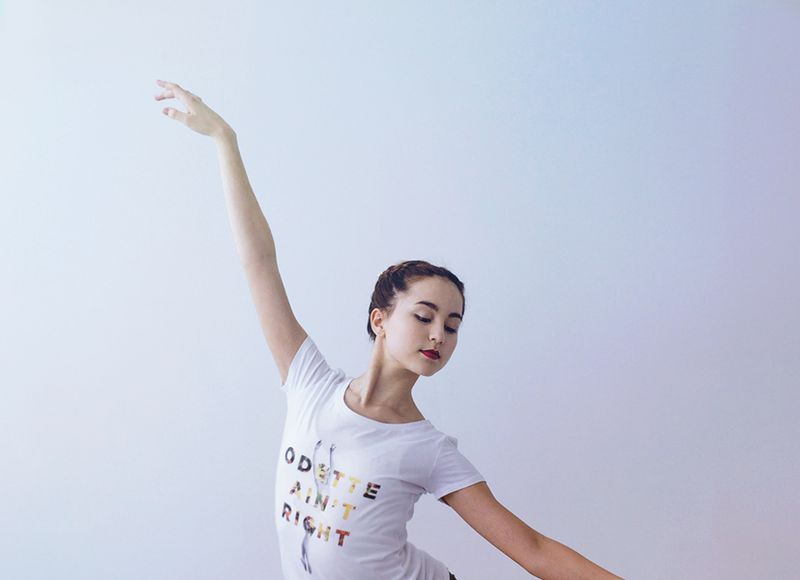 And whilst we are here, let's say hi to my Yumiko leotard. I tried to photograph it just in the back garden a few weeks ago, but needless to say that did not end well.
So here is Becky, in a proper setting that doesn't involve getting my pointe shoes wet in what might or might not have been rainwater.
Becky is made up of Plum body, Antique Rose straps with Antique trim, all in nylon. Ain't she real purty?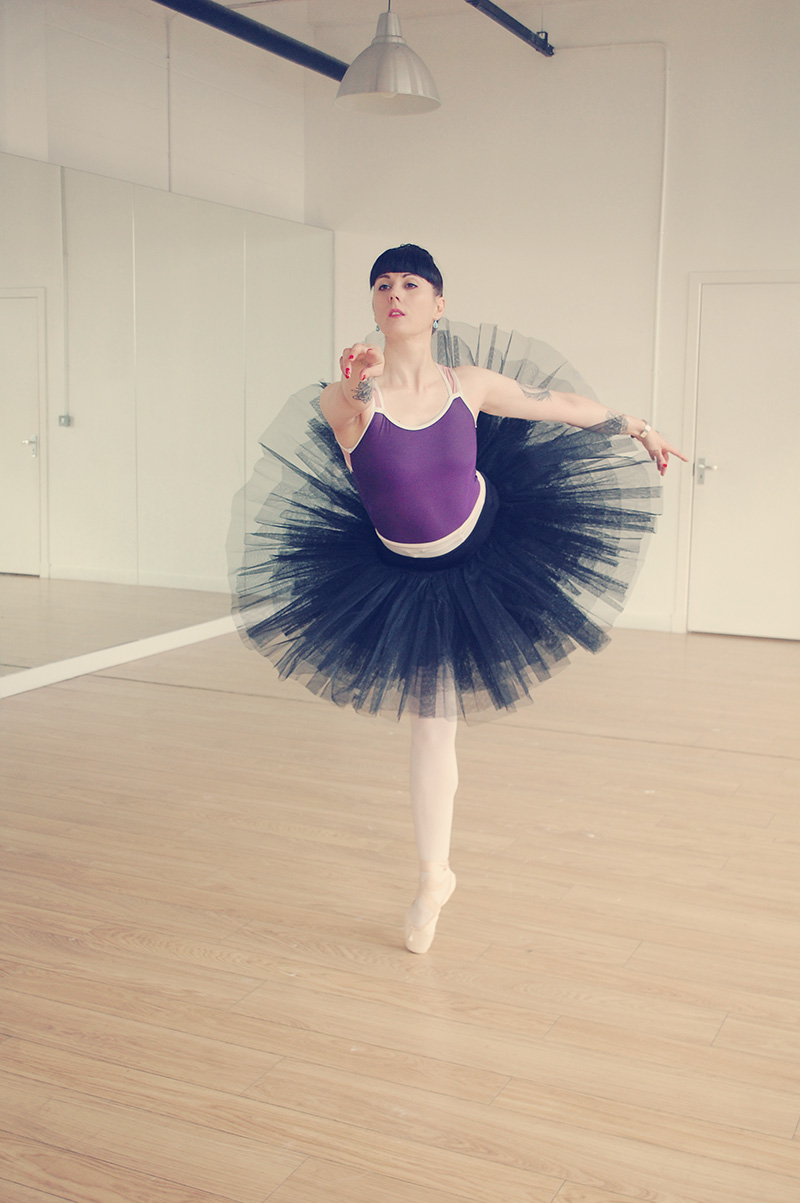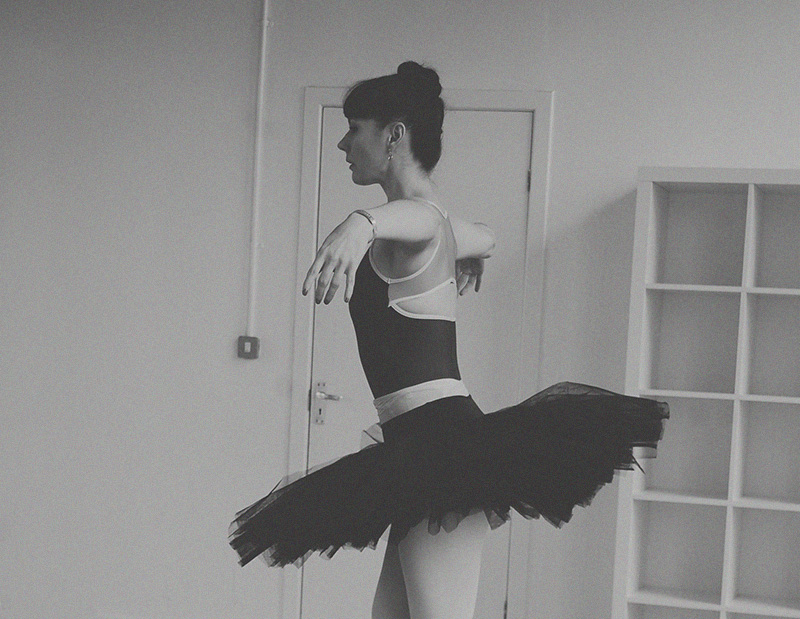 My second Yumiko leotard also arrived recently but she's a bit on the small side. She's not very kind to back fat! Perhaps if I get another chance to photograph myself in the studio, I'll show you it on.
QMichelle
Thanks to Susan at Dance HQ for letting me use the studio.