here's one we made earlier...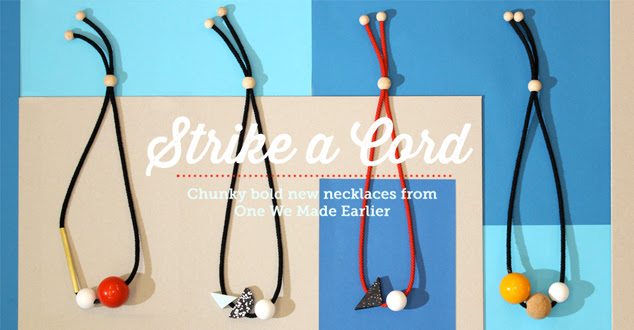 With only 74 days until the big guy in the red suit is back in town, Kingdom favourite Howkapow is launching lots of lovely  new things that would make perfect  presents.
Shamefully I want to buy most of them for myself, especially these wonderful wonderful necklaces from One We Made Earlier!
The brainchild of husband-and-wife team Emma and Rob Orchardson, their statement necklaces are less of a nod to Blue Peter and more a stylish reference to Russian Constructivism and Abstract Expressionism ( not many necklaces can make that claim!)
Hand-made in their London studio, Howkapow are thrilled to launch the Konstantin Necklace (£30) the Lazlo Necklace (£34) the Charlotte Necklace (£34) and Popova Necklace (£35). The resin and cork spheres have all been made by the pair and the necklaces assembled by hand. Stunning!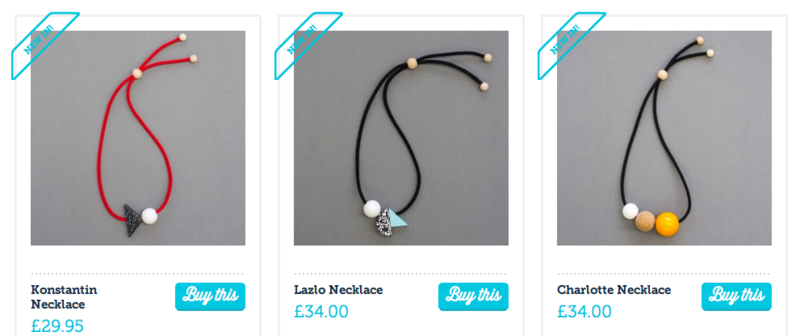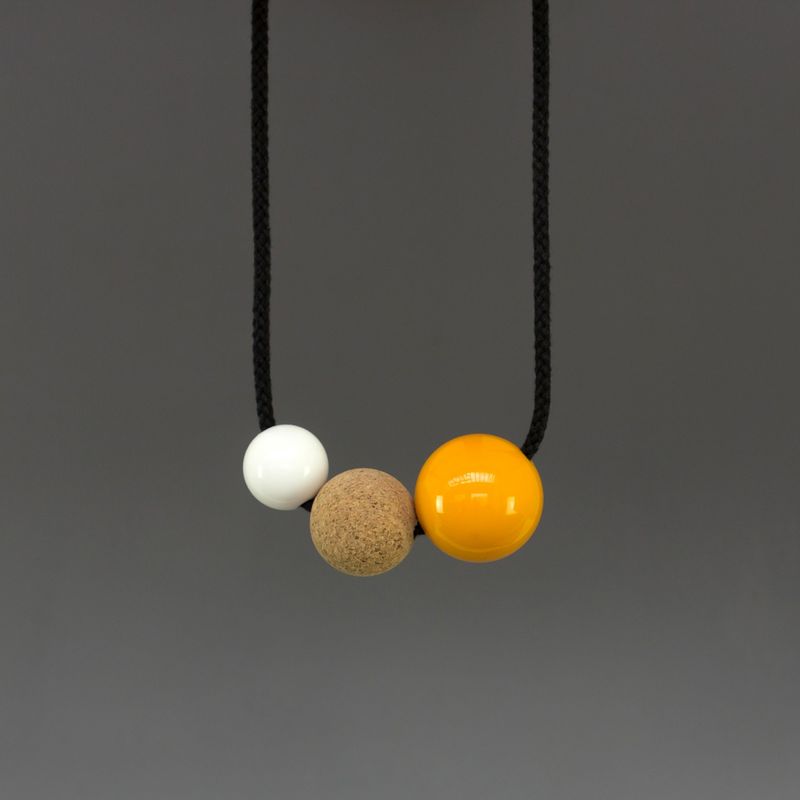 Popova Necklace
The large Popova Necklace has a brass tube, and glossy white and red resin spheres - all hand-made by Emma and Rob in London. It has an adjustable cord neck-tie, allowing you to wear it as long or as short as you like...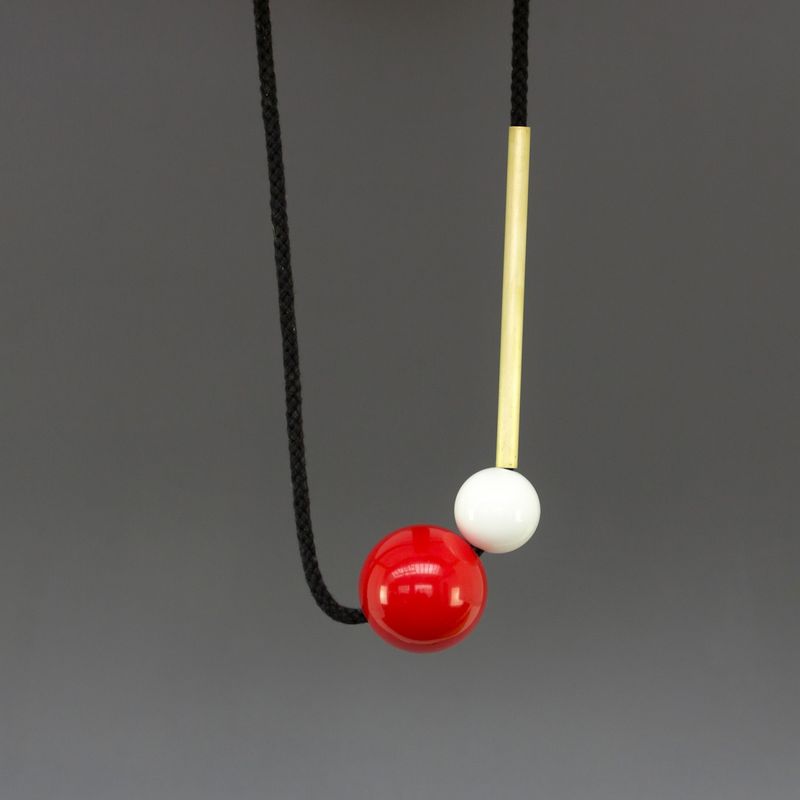 Konstantin Necklace
The large Konstantin Necklace has a cherry red cord, a white sphere and a black, red and white speckled triangle ...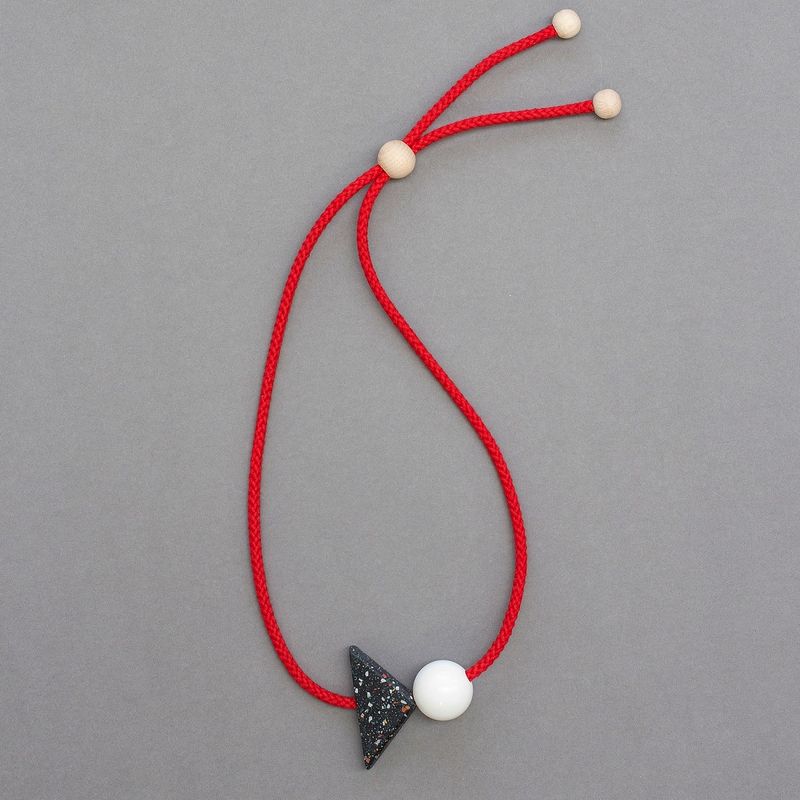 If all of this has put you in the mood for some Russian art and you are in London, then you should get yourself along to the Tate pronto for the Malevich exhibition...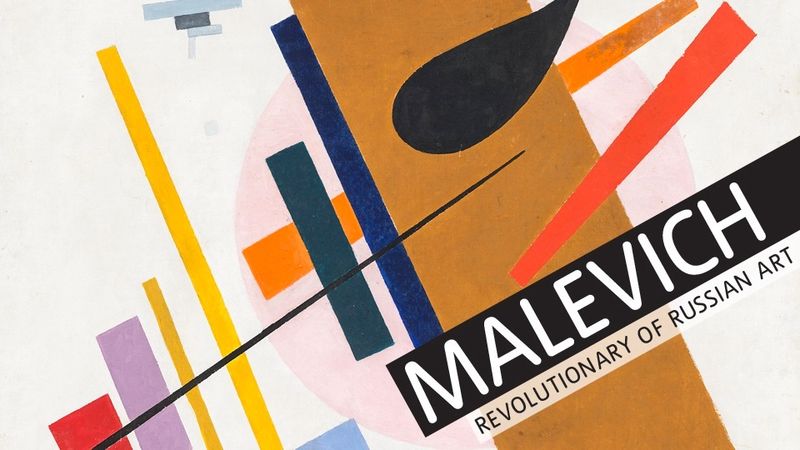 Spasiba
Queen Marie
x