It's A Miracle
One of the most stressful things in a dancers career - professional or recreational - is finding the right pointe shoes.
When I first embarked upon my own pointe shoe journey, I had no idea quite how long and hard that journey would be.
My first ever pointe shoe fitting was in a wee dance shop in the West End of Glasgow. I got fitted, as do most beginner dancers, with Grishko 2007. She didn't even try any other brands, it was straight to Grishko and that's what I took home.
Here is me that day I got home, in my first pair of pointe shoes.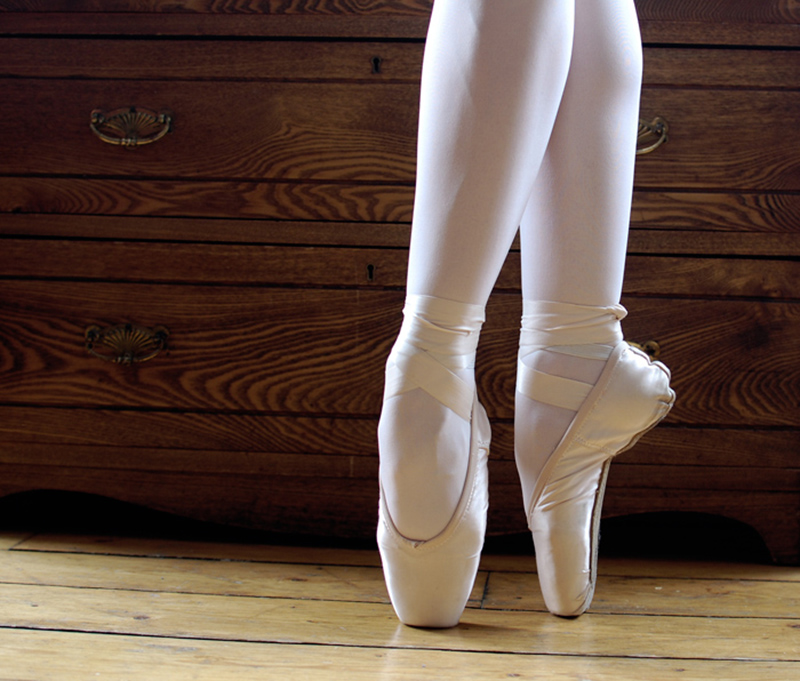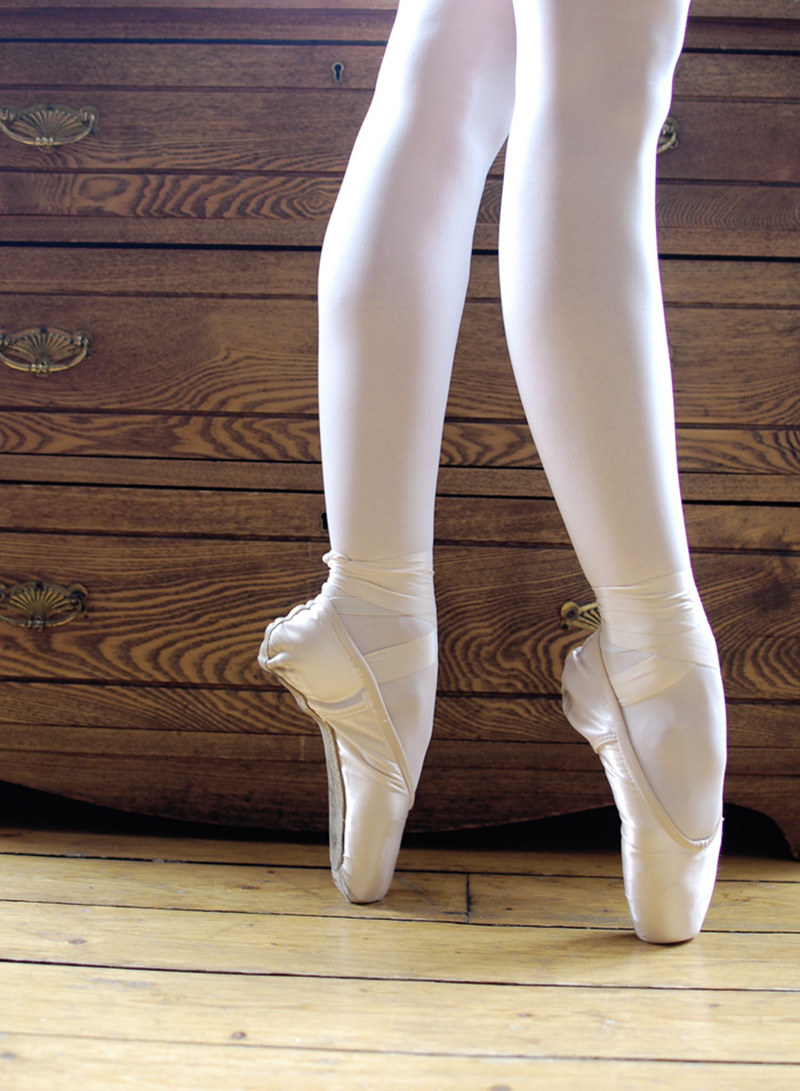 As my first pair, I accepted them without question. They hurt like hell but I wore the brand and the 2007 model for well over a year.
Then aesthetics began to take over and I felt I just didn't like how my feet looked in Grishko. So off I went to a new dance shop in Edinburgh who fitted me for Gamba 93. They looked great on my feet and they didn't hurt at all but they lasted me mere hours. I was going through several pairs a month. As a recreational dancer I could not afford to go through shoes that quickly, so it was back to the drawing board.
I then got fitted for Freed Studio Pros. Worst. Mistake. Ever. I managed two excrutiating classes in them before they, mercifully, died. One of those two classes however resulted in an ankle injury which required an operation. That is what the wrong pointe shoes can do to a dancer.
In between, I flirted with various Bloch models, which were always painful.
In desperation to not be in such pain, I dug out my first ever Grishkos and to my surprise they didn't hurt the way I remembered them doing. So it was back to Grishko 2007.
Then I remembered about the noise...
2007s have to be the noisest shoes of all. No matter how light you are on your feet, no matter how much you try and bash the noise out of that shoe, they always sound like concrete smashing against the floor. It was both off-putting and annoying.
I decided to move to the Grishko 2007 Pro, which promised to be quiet. And they were. No more noise from my shoes. However, they softened up quickly and the platform wasn't quite as balanced as the original 2007.
Unhappy with the platform, I changed over to the Grishko Nova. These are wonderful. The perfect mix between the 2007 and 2007 Pro. I have been wearing this model for some time now. They don't last as long as the original 2007, but longer than the Pro.
When it came time to get some new shoes recently however, I decided to try a brand new model of Grishko called the Miracle. Built on the 2007 last, they promise; "They are able to fulfill the dearest desires of a ballet dancer: movement as light as a feather, without fatigue, enabling you to reach a peak performance."
"The Miracle are the smart shoes which think instead of you: they protect, give a feeling of comfort, adapt to the foot shape, facilitate movement, making the audience your devoted admirers!" I'll take a pair!
They sounded amazing but, even better, they could be custom made in canvas instead of satin. Well, never one to miss an opportunity to go against the grain, I ordered them in canvas instead.
They arrived on Tuesday and upon taking them out of the box my first impression was that they look and feel beautiful. They are nicely padded in the inside with a soft fleece-like material, which should minimize blisters and redness on the bunions.
But how did they perform in class?
I wore them for the first time in my intermediate class on Wednesday.
They mention that the shoe cuts down fatigue and I definitely found this to be the case. Grishko are notorious for having a very hard box which takes a while to break in, and in doing so your feet get tired in the process. Usually, by the end of barre, your feet are much too sore to continue wearing new Grishkos into the centre. Not with these. I was able to take full class in them with no foot fatigue at all.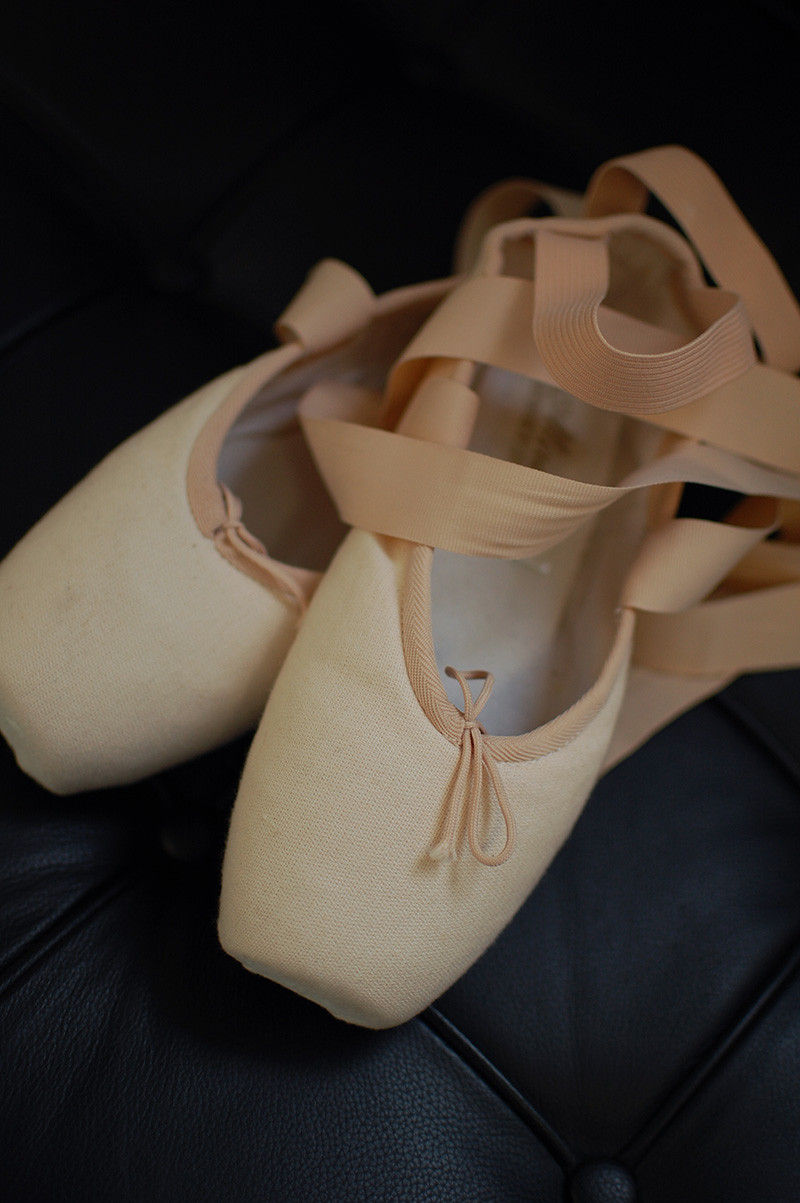 Since I have a longer big toe, I normally need to put a little lambswool on the end of my toe to protect it and 'build up' my second toe with lambswool to bear some of the weight. With these, I did not need to use any lambswool at all. The cushioned inside protected my toe enough that my basic ouch pouches were ample.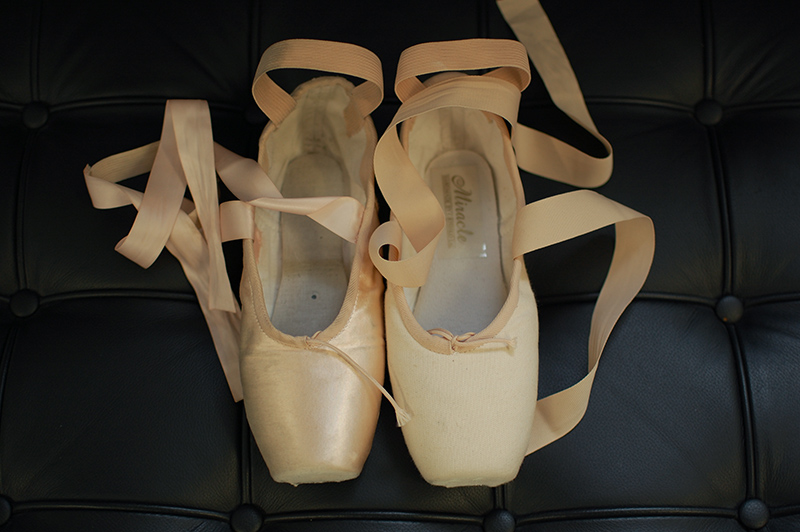 Nova on the left / Miracle on the right
The thing I found most pleasing however was how they looked on (sorry no photo of that at the moment). They definitely have a different silhouette to the original Grishko 2007 and, in my opinion, a much nicer one. They have reduced the heel by 5mm and in doing so the wings feel more streamlined. My usual complaint with Grishko is that they encase so much of the foot, but these are a little more open and have an aesthetic a little closer to a brand like Freeds. The canvas also helps stop slippage and, when combined with rosin, there is no danger of sliding, even on our studio's treacherous laminate flooring.
For anyone who wears the Nova or even the Grishko Pro, I urge you to give these a try. I love the Nova, but the Miracle takes it to another level entirely. 
I've already placed an order for my second pair. Grishko Miracle is available directly from the Moscow shop.
QMichelle