life's a beach...
There is something so joyous about beachballs!
With their brightly coloured panels and that glorious tacky plastic feeling, they are almost a universal symbol for carefree play. Appealing on a psychological and instinctive level, these little spheres are capable of bringing happiness and healing to all, no matter how old you are or even how far away from the beach you actually are!
Well now we can all bring some real sunshine into our lives with these wonderful new Beach Ball Lights from TOBYhouse...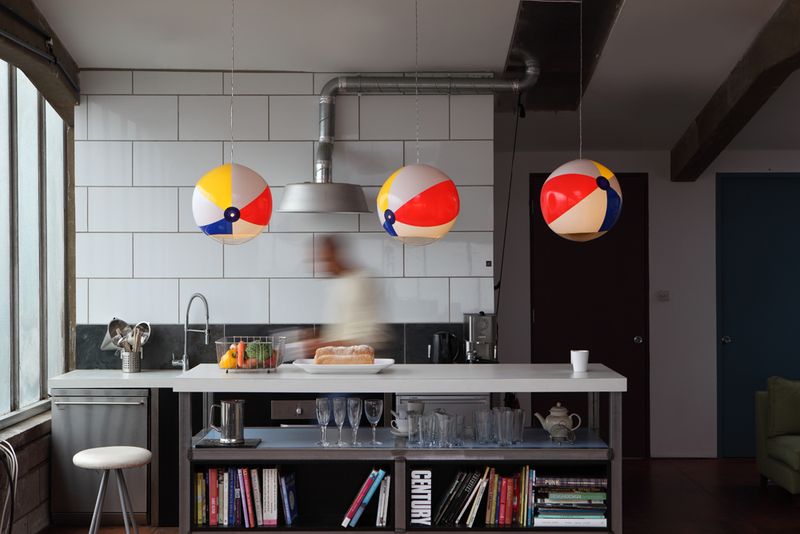 Their fabulous Beach Ball Lampshadesa are made by hand using their pioneering treatment that renders real inflated beach balls rock hard on the inside, yet they still look soft and bouncy from the outside - even the blowhole remains visible!
 The outside is a real coloured beach ball and the the inner surface is smooth opaque and white. They are rigid and hard to the touch. They are easily fixed to any standard pendant fitting via the bespoke hanging structure provided. The custom made balls are manufactured with the addition of a transparent window and an extra screw valve through which the lighting element is inserted before inflation.
 These work as single statement shades or in cluster features...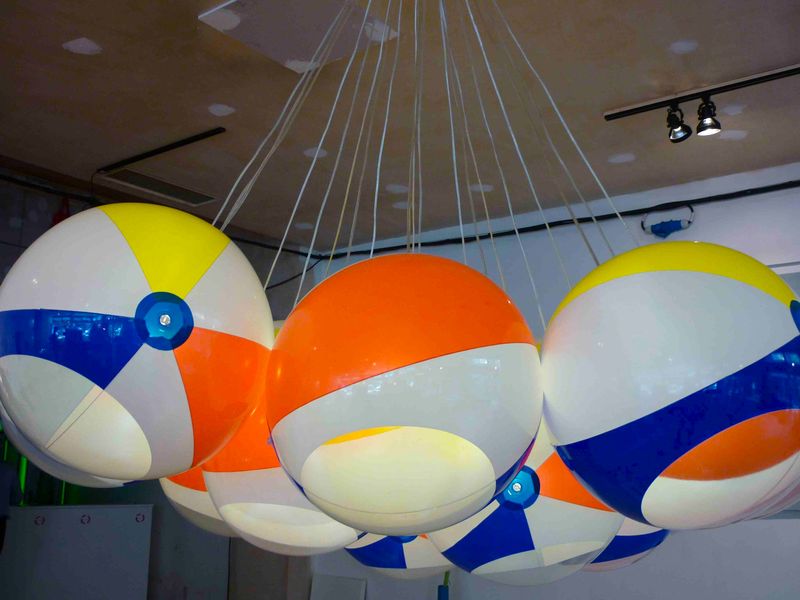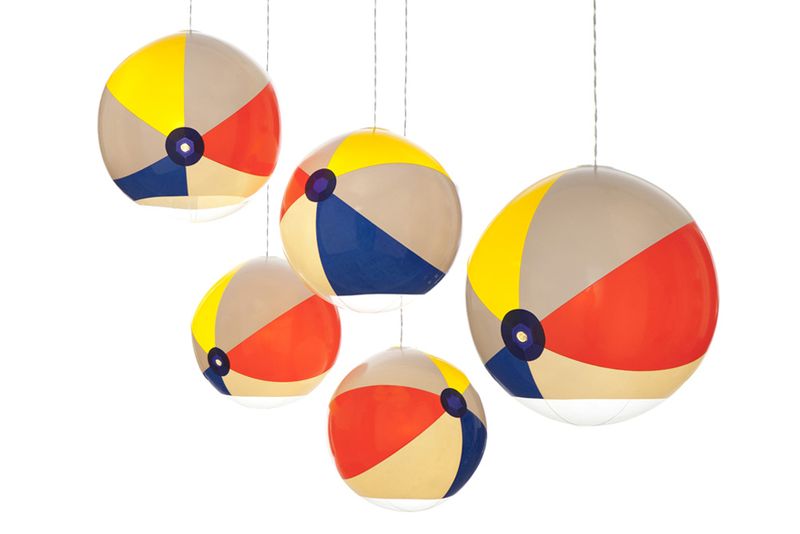 Assembly takes only a few minutes. A bicycle or similar pump is required (not supplied). It is inflated through the regular pop-out blow-hole. The pump is required for inflation to prevent misting of the window. 
The light is mains powered (220V or 110V), and uses the latest generation of cold LED bulb (supplied) that is the technological and ecological successor to CFL bulbs. The replaceable bulb is extremely long life.
The light comes in two distinct versions: the ceiling light with an adjustable 3m cable and ceiling rose, and the floor version with a sponge support ring and switched cable with plug.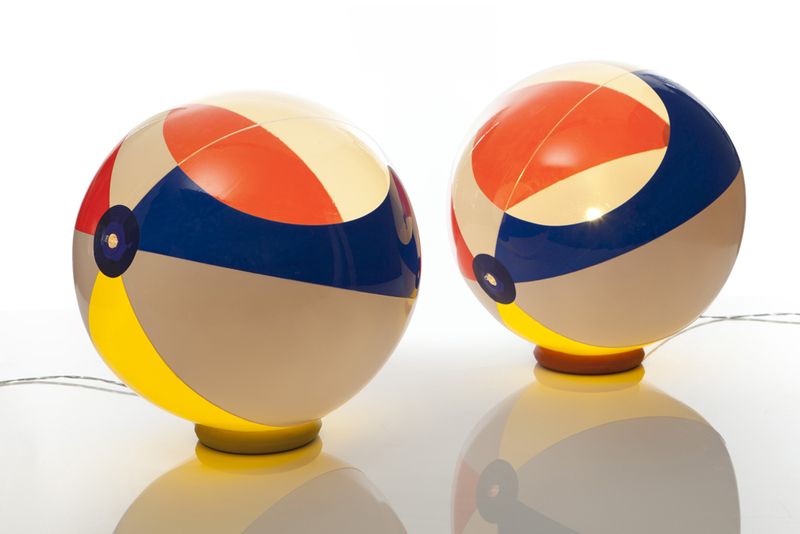 The Beach Ball Light is designed to hold its air indefinitely, however should it ever need a top-up, this is easily done via the blow hole.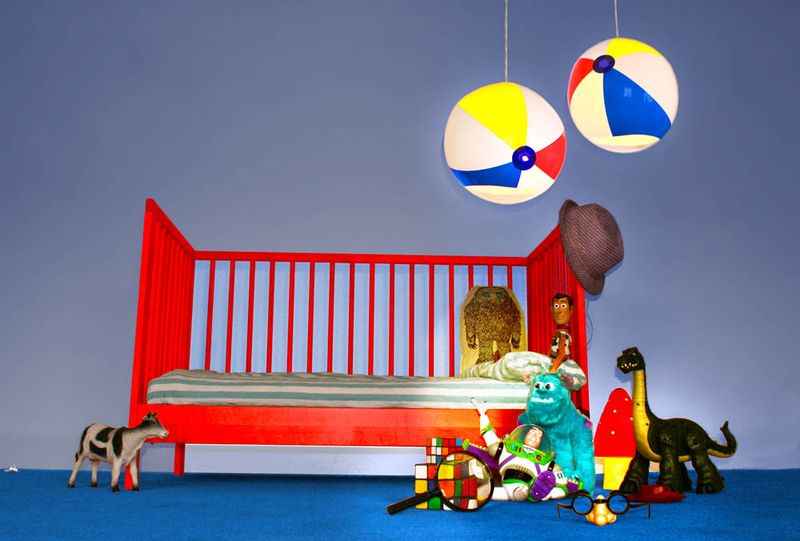 With prices starting from £90, now you can enjoy some beach life every day at the flick of a switch...
Queen Marie