Like A Hammer Through Daisies
Underwear is always on my mind. It's the bane of my middle-aged life.
Once upon time I had neat, little boobs that could fit into the bras in my lingerie drawer, which is filled to the brim with beautiful underwear from the likes of Kiki De Montparnesse, Lascivious, Nicole de Carle, Bordelle and every other luxury brand you could think of.  Then one day the boobs started to get gradually bigger, until I could no longer fit into the delicious silk and lace confections. I want my little boobs back. I now squash and hide them under a cheap bra top from La Senza. Me and my boobs are very sad.
Because I intensely dislike the size of my boobs now, I refuse to spend the kind of money on the luxurious underwear labels I used to, but then I received an email from the lovely Stephanie Ann Woolven, telling me about her cute and affordable collection of pretty, feminine lingerie. Maybe this was the answer. Perhaps I could have have something that still feels and looks luxurious but doesn't cost the earth?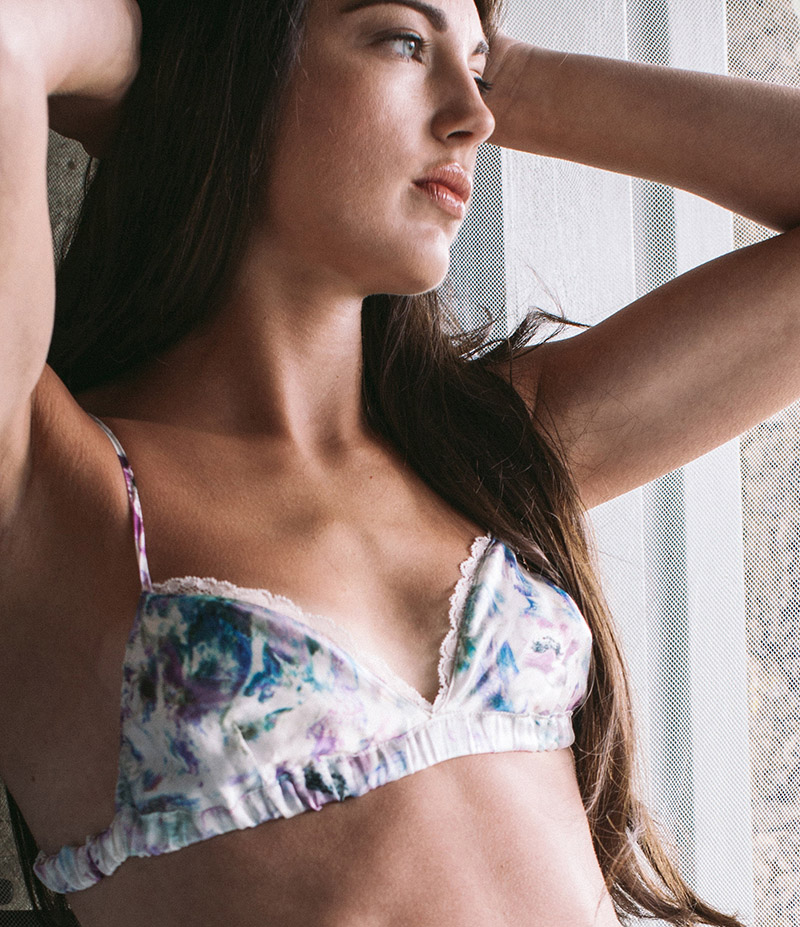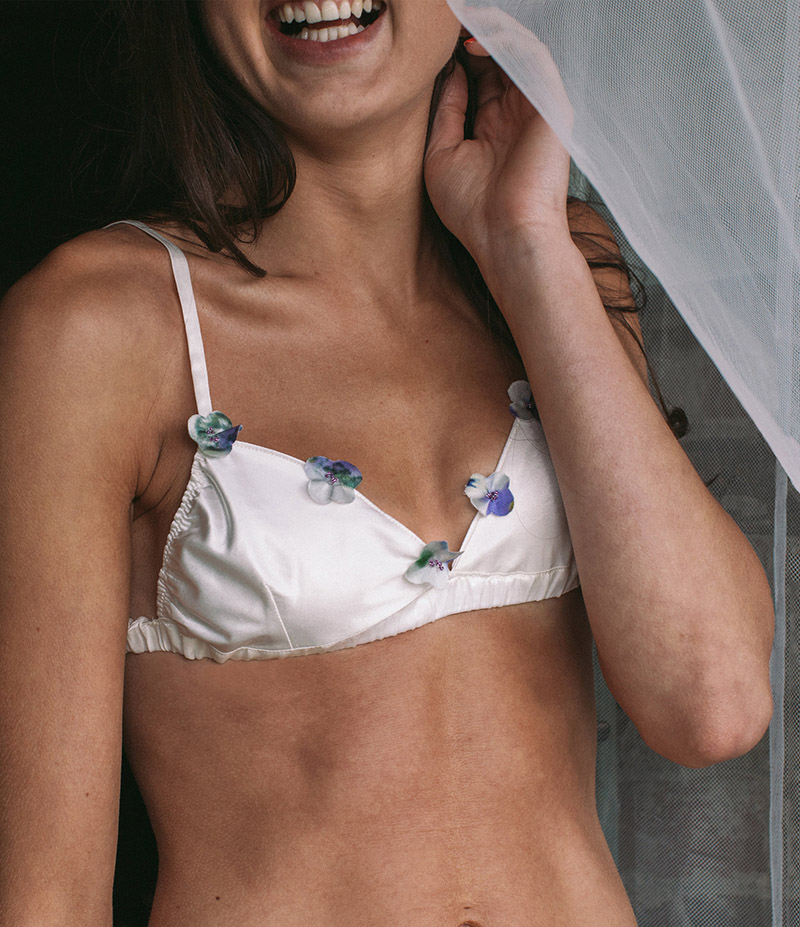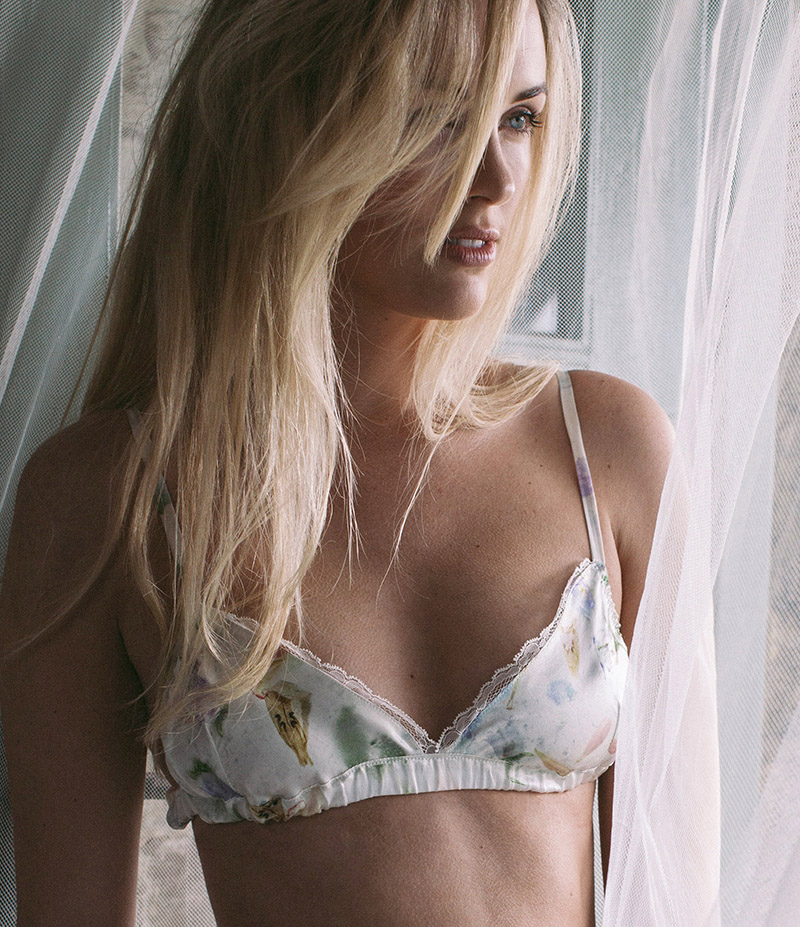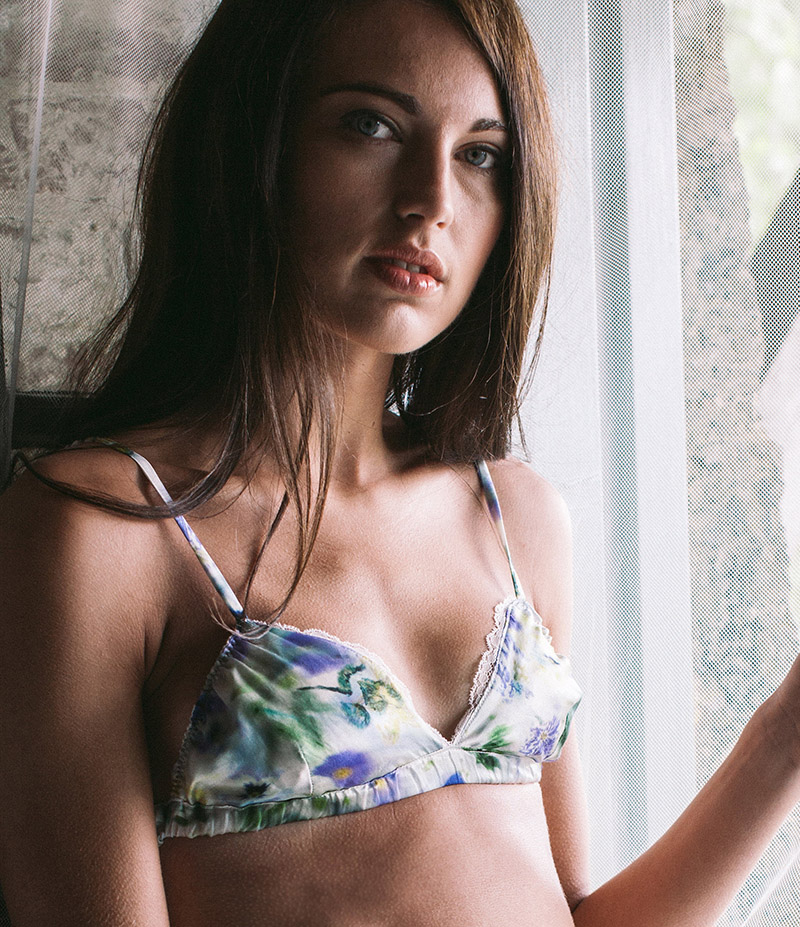 Stephanie explains more about the collection; "This summer, with the support of The Princes Trust, I debut my first collection, Hammer Through Daisies, inspired by the poetry of Dylan Thomas. As a textile designer, I create each unique print through abstract drawings and photography which is printed onto silk cotton and individually handmade into lingerie and nightwear in London.
The collection identifies with the poem, And Death Shall Have No Dominion by Thomas, who expresses his belief in everlasting love and the notion that love never gives up, even through death. I explored this concept by photographing flowers which have been trapped in ice before being shattered into pieces – yet still remaining beautiful and ethereal. Each print is named after its chosen flower."
Whilst I'm a dedicated black and strappy kind of girl when it comes to bras generally, there is something none the less so appealing about the femininity and innocence of floral lingerie.
QMichelle