Abandon Ship!
I don't do streetwear and I rarely do social events.
How odd then that I found myself attending the launch party of Abandon Ship's new women's range, which took place in their Princes Square store.
Abandon Ship is a Glasgow born streetwear label, who say of themselves and their label; "We make clothes. We drink beer. We have fucking fun." Fair enough!
The brand have been around since 2011 after two friends, Richard Davies and Duncan Sweeny, decided to turn the t-shirts they were designing and selling out of their bedrooms into a bona fide label and Abandon Ship was born.
As I mentioned, streetwear generally isn't my thing - the only streetwear I own is some 16 year old Maharishi and Final Home - however, the new girls collection is so cute that the inner teen in me really wants to wear their tattoo print dress and a skirt covered in watermelons.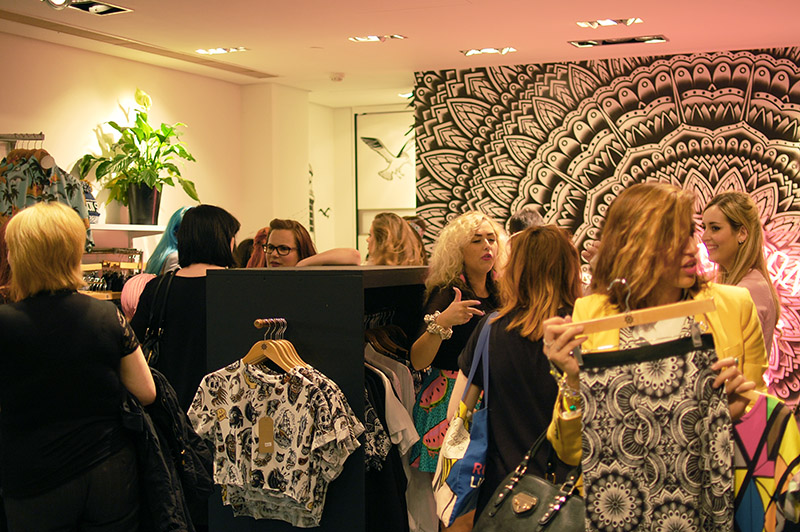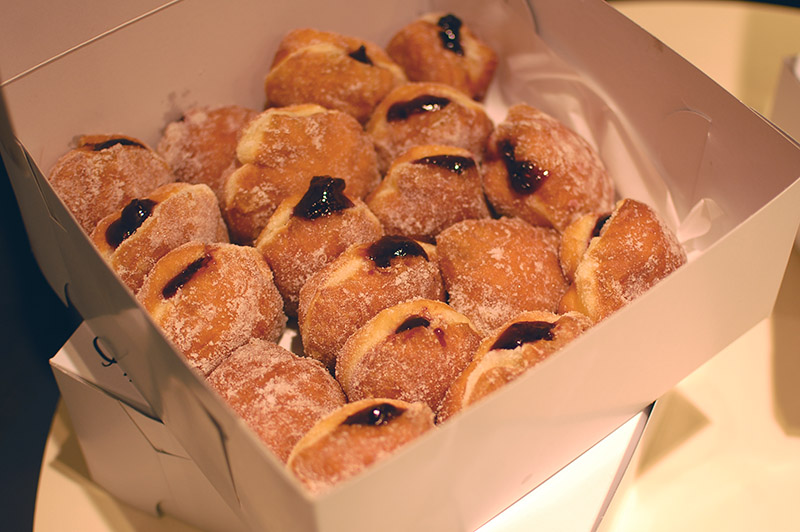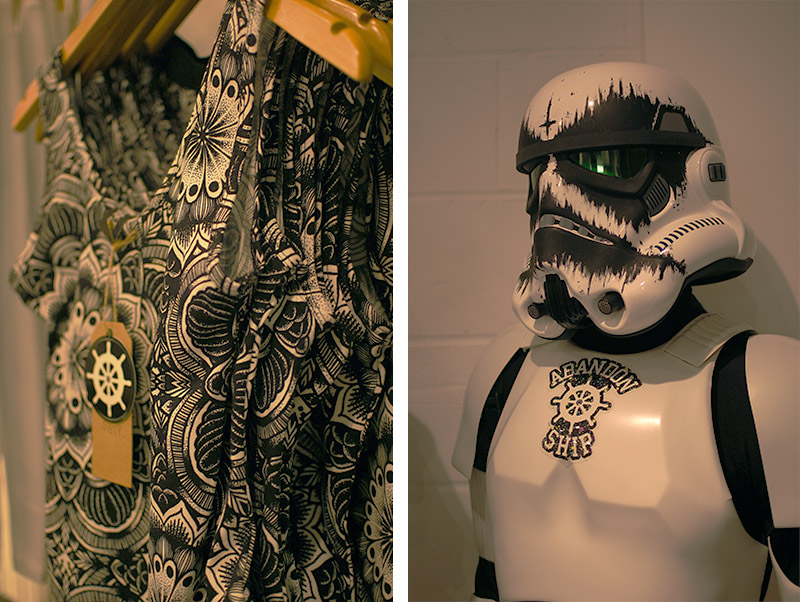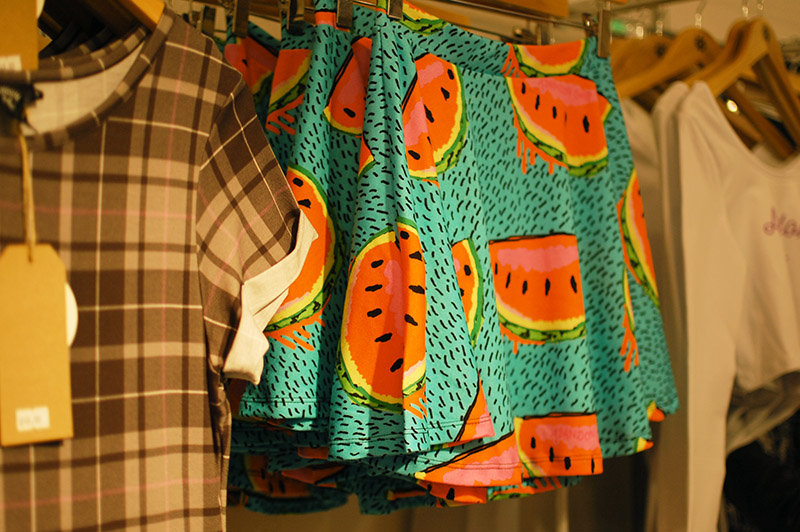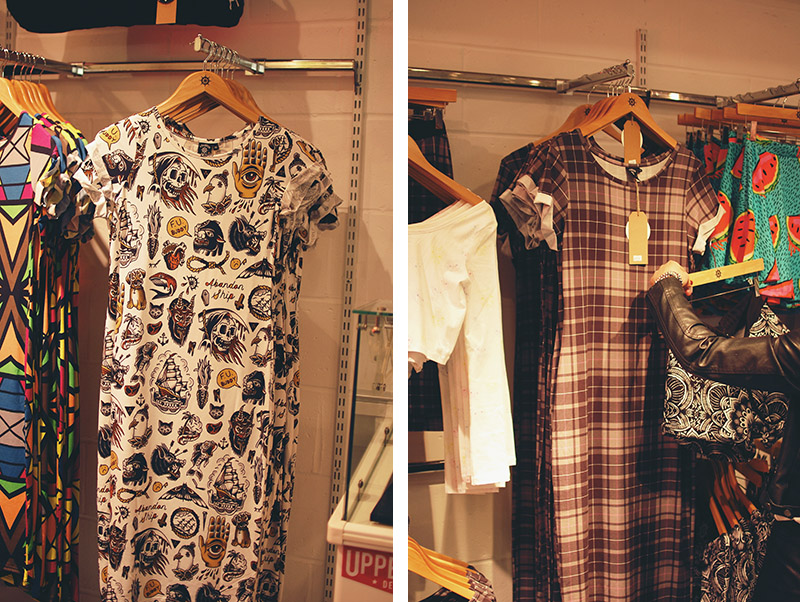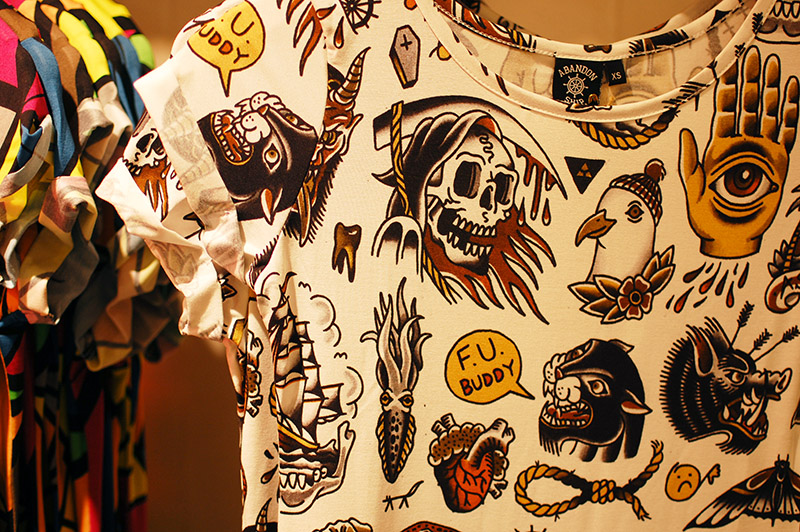 The launch itself saw delicious donuts, gin and beer being served. I was there early and already there seemed to be lots of purchases being made. I can safely say this little collection is going to fly.
The collection itself is really affordable, with prices ranging from around £28 to £55, so something to suit most budgets.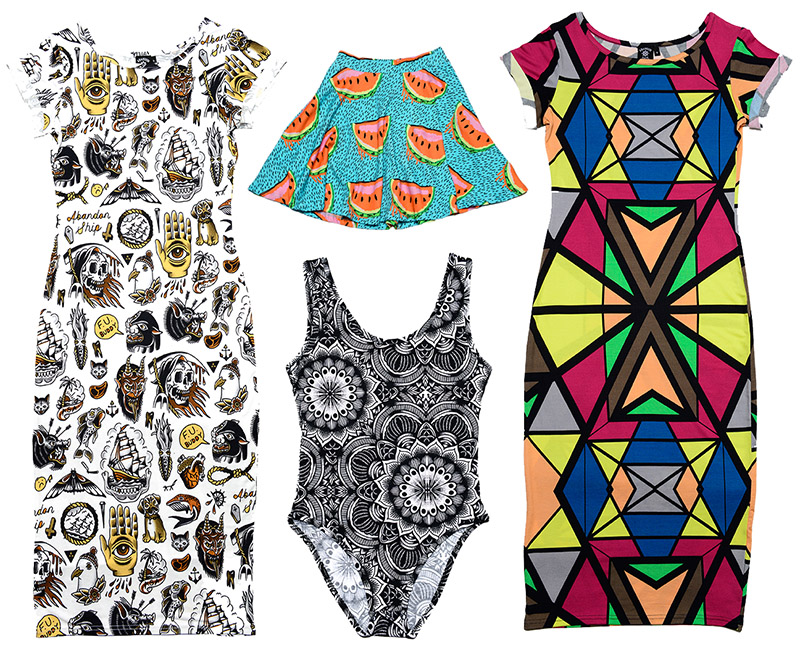 I would actually seriously consider buying the tattoo flash midi dress, if I could get over the horror of wearing something skin-tight and arm-baring. Perhaps buying it a few sizes bigger might make it feel less horrifying. Worth a try on for sure so come payday, I shall be nipping to the shop once more.
QMichelle