Penny Wise
If I have learned one thing from selling off my wardrobe in various platforms, it's that many people place a great deal of value on cost and quantity over quality. 
Queen Marie and I always say there is a vast chasm of difference between people who love fashion and people who love to shop. On my social channels there are a multitude of girls who seem to be shopping every day of their lives, buying up swathes of stuff from Primark, New Look and Topshop etc. I have to wonder how much of it actually gets worn and how much simply ends up in the bin?
I have been trying to sell some of my own clothing primarily to recoup some of the money I spent on a new pair of Balenciaga boots. During the clearout I started to reflect upon the value of making better choices in what we buy. Luxury is not necessarily a better choice, as I fully believe that the name on the tag often commands the higher percentage of the price than the workmanship, but I think it's better to put all your money towards one truly special thing, rather than buying lots of things you'll love for a month then discard. For me personally, I actually tend to favour small, independent labels rather than the large luxury fashion houses. In all honestly, I would have much preferred my Balenciaga boots cost £400 and be made by an independent label. 
Obviously there is another discussion about the human and environmental cost of shopping cheaply, especially in light of the recent tags reading "Forced to work exhausting hours" and "Degrading sweatshop conditions" found inside Primarks garments, sewn by factory workers producing their clothes.
Like most people though, I can't afford to shop luxury all the time, or even all that often, and all of my most luxurious pieces have been bought with freelance design money. I simply worked extra hours to pay for the nicer things in my closet.  
But I do fully believe in the mantra 'you get what you pay for', especially when it comes to shoes. This is why I continually extol the virtues of labels like Goodbyefolk, who are creating hand-made shoes of exceptional quality.
I have fetaured them before, but with some new shoes in their shop I had to mention them again.
Their Beetle Boots are my fave by a country mile. I have the gold glitter versions, which I'm wearing as I type, but I'd love the black pebbled leather pair too. And the new furry ones will make your feet look like paws, which is always a good thing as far as I'm concerned.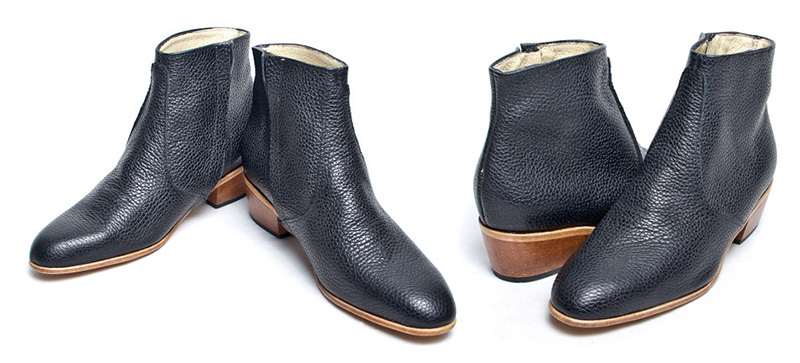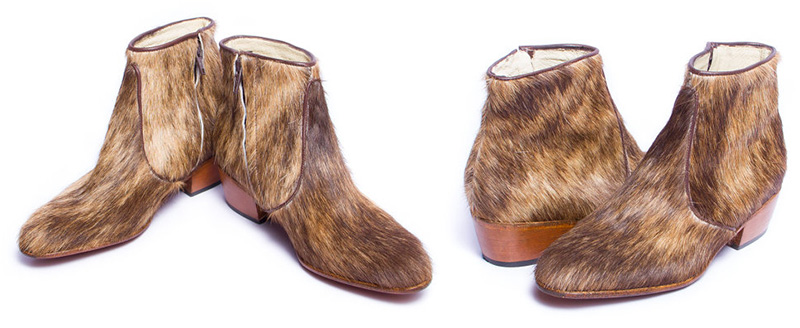 For my planned trip to the US next year, I might need to invest in some cowboy boot inspired shoes, to ride on my big brother's Harley Davidson. These have a Lemmy level of awesome, with a nod to cowboy.



The prices are just under £200 but entirely worth it as they are beautifully made.
QMichelle