a good cuppa should sort it...
You know what they say - a good cuppa can solve everything
Looking around at all the crap in my living room at the weekend, I suddenly realised that a cuppa could help with that too.
A woodcurve cuppa...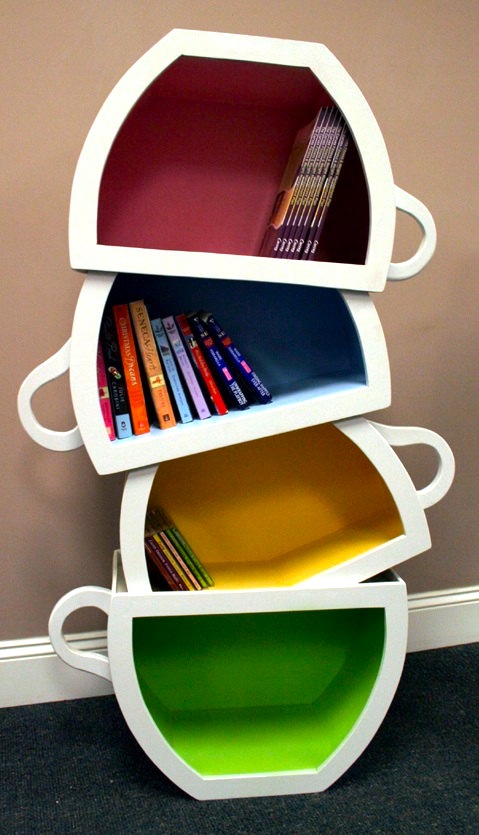 Woodcurve is the etsy store of Scott Blackwell, set up to sell his bespoke wooden furniture
His original and unique handmade bookcases and shelves will brighten up any room as well as helping to bring order to all your precious books, CD's and DVD's
Scott explains what inspired him to start making furniture saying
"I created these handmade, original bookcases as a focal point for any Dr.Seuss or Alice in Wonderland nursery/kids themed room. After scanning the web for modern/artistic furniture, I realized there are a lot of very unique designs spawning from great designers. The problem is you have to be an extremely wealthy person to obtain most of these creations. 
Being a design engineer, with an artistic background, for the bulk of my career gave me the confidence to create a line of original products. After prototyping a few pieces I decided to get feedback by listing online, WoodCurve was born.My vision is to offer customers totally original functional works of art at prices they can actually afford."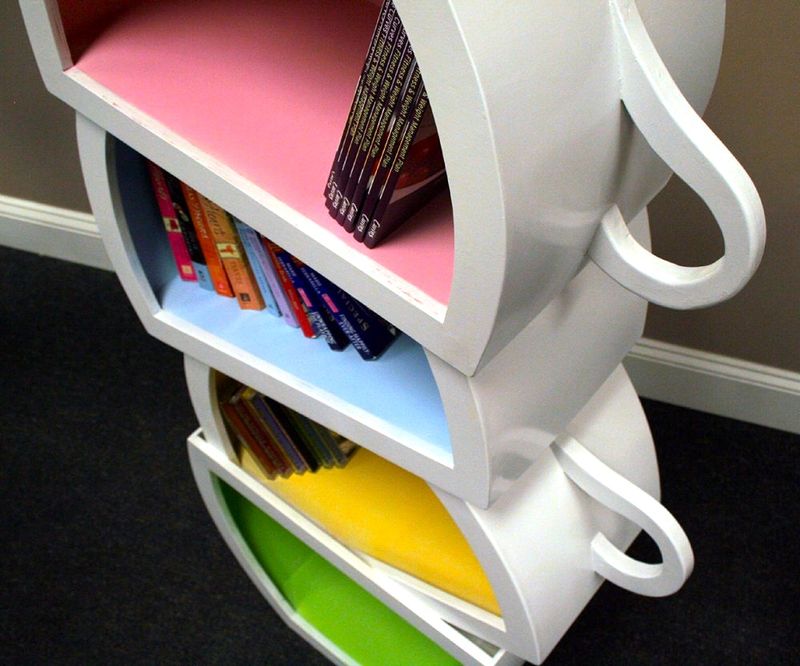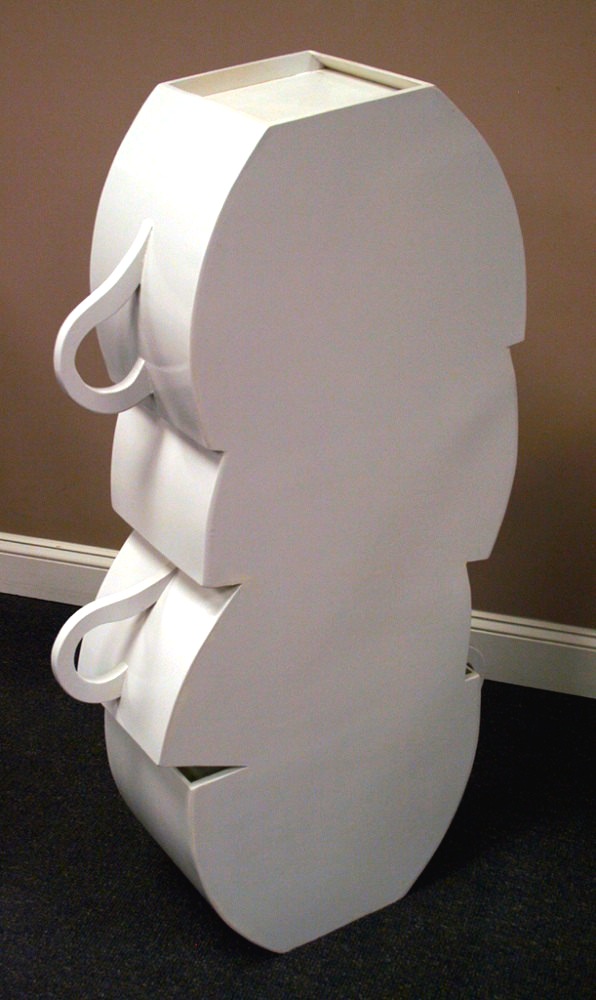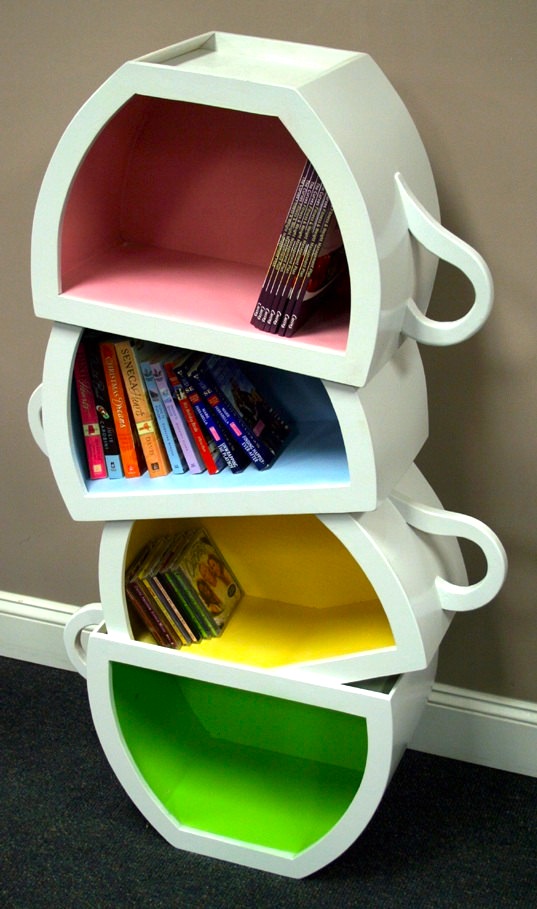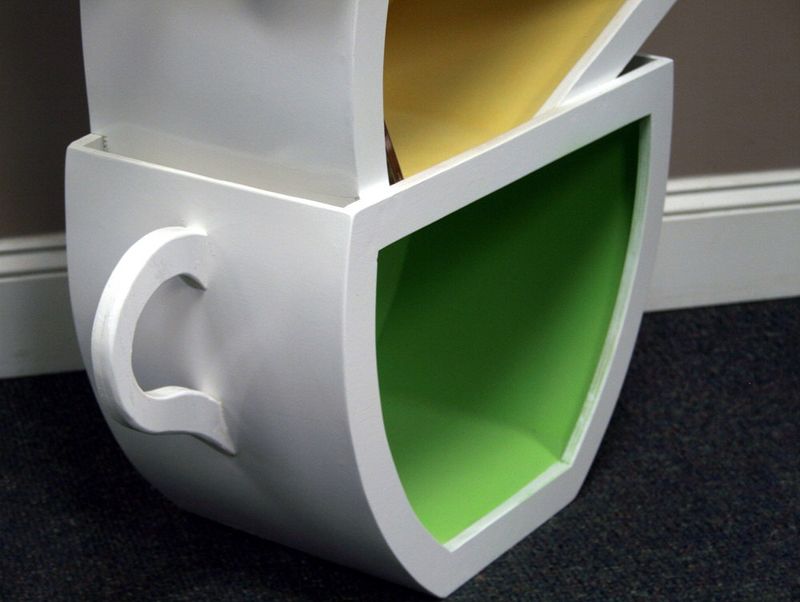 This glorious cuppa shelf is sold out on his etsy store but if you contact him, Scott will happily make you one to order!
No it's not the cheapest storage solution in the world but it is one of the most charming and enchanting that I have come across in a very long time.
Queen Marie