When Meadowlark Met Andrew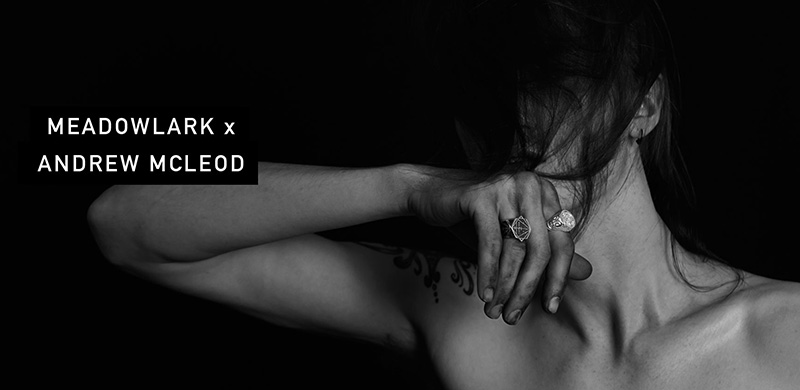 I was recently contacted by my friends at New Zealand based jewellery label Meadowlark about their exciting new collaboration with reknowned artist Andrew McLeod.
McLeod and the Meadowlark jewellers, Greg Fromont and Claire Hammon, have come together to create a stunning new collection of rings.
McLeod is known in part for his varied and impressive output spanning works in oil and digital print through to 'zines and textile. 
"We recently moved our studio to a beautiful new space, and Andrew created some of the details of the interior - including a set of cushions emblazoned with his punk patches," says Hammon. "Surrounded by the symbols he works with, it occurred to us that they could be a starting point to create some amazing new pieces."
"These series is a true collaboration in every sense,' says Fromont, "We all played our part in the creation of each one – from the original imagery, to mock up, to the final form. It was a real journey working out how to how to fit what we all wanted onto the form of the ring and in what combinations."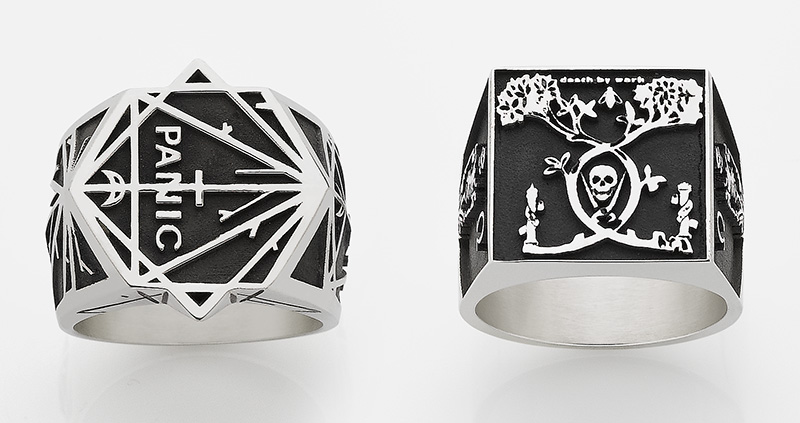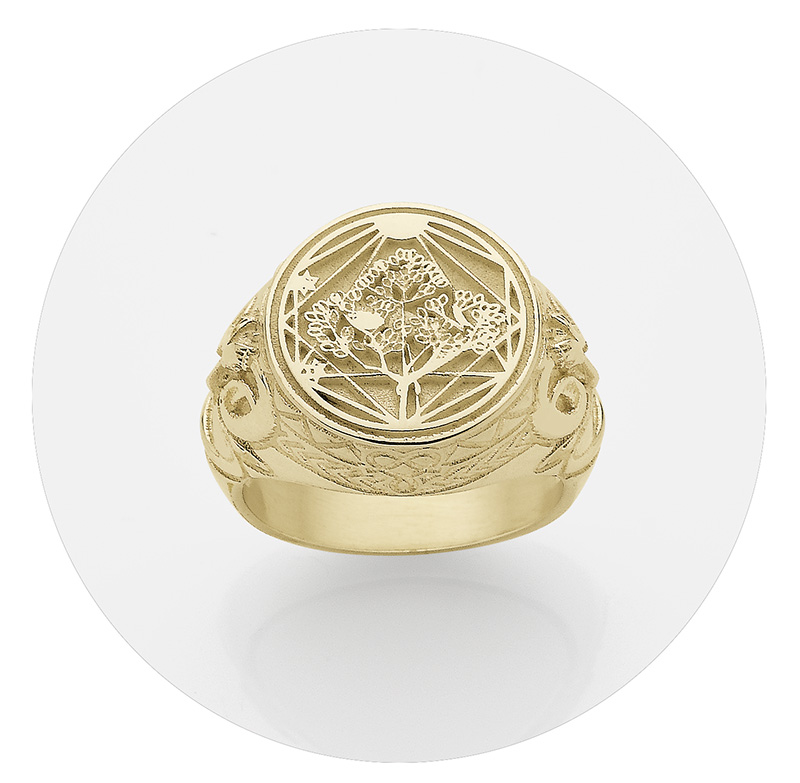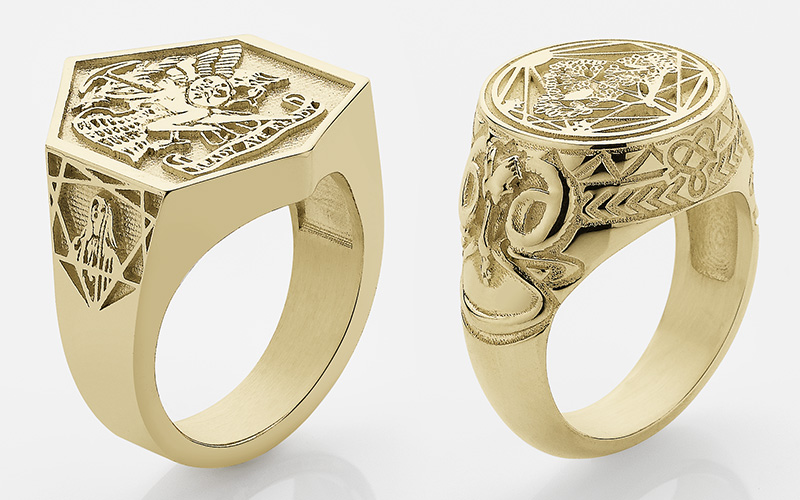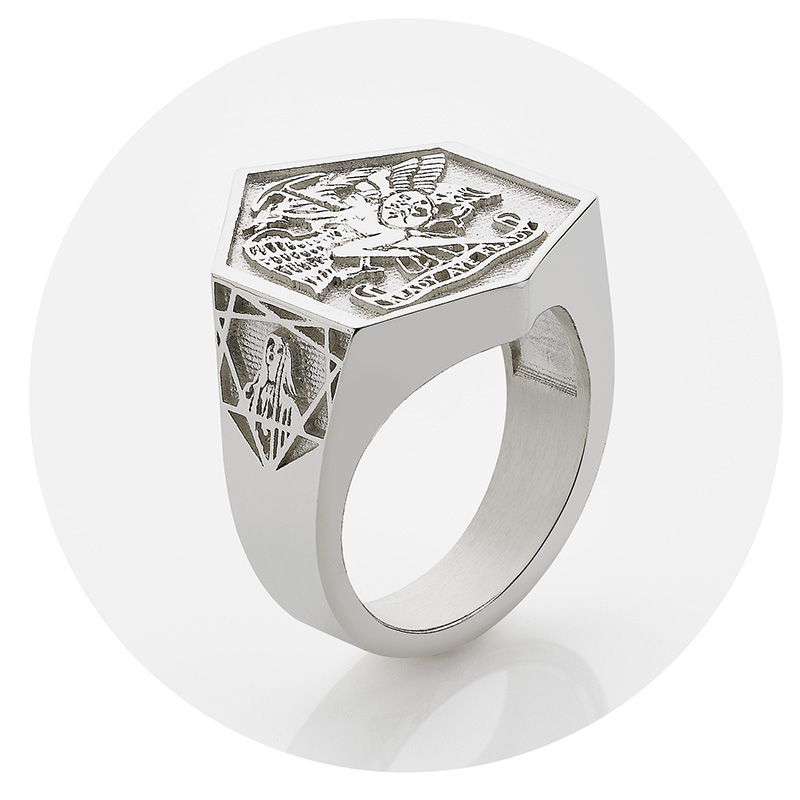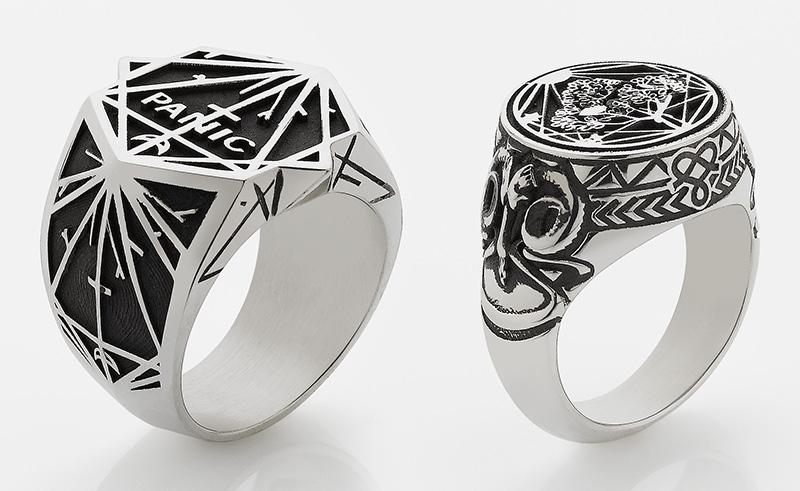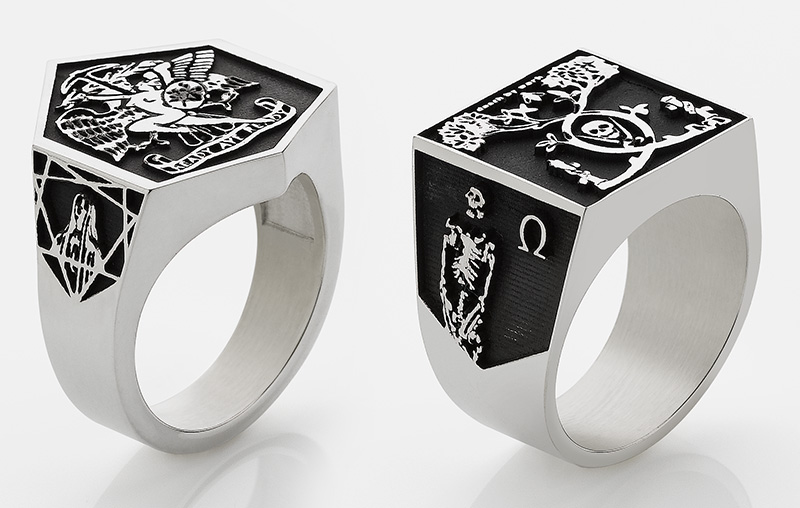 The base inspiration for the rings is American championship rings, however for me they look they belong on the fingers of members of some secret society, operating in times past. I can imagine seeing such rings adorning the fingers of Aleister Crowley. 
The rings themselves are created in sterling silver or 9ct gold, with a soft burnish or blackening and are priced from £200.
QMichelle