Ruby and Raf...
Here in The Kingdom we are very prone towards prints that could be described as "painterly"
Queen Michelle has many pieces that she always manages to put together in pleasing compositions. But this Autumn I think she is going to have to share her 'painterly garment' crown with Ruby and Raf.
I am mightily smitten with The Raf Simons / Sterling Ruby AW 2014/15 collection shot on Luca Lemaire by Willy Vanderperre and styled by Oliver Rizzo
I must confess that while I have always adored Raf Simons, I have never been sure about Sterling Ruby!
Artist Ruby works in a large variety of media including ceramics, painting, collage and video. Often, his work is presented in large and densely packed installations. In opposition to the minimalist artistic tradition and influenced by the ubiquity of urban graffiti, the artist's works often appear scratched, defaced, camouflaged, dirty, or splattered. Obviously his extravagant messiness appeals to me greatly but his work has never really resonated with me. That is until now!
Working with Simons who would seem to be the opposite in every way, these long term friends worked together to produce a collection of great harmony, that makes me wish I was guy!
Designer and artist are, in fact, a perfectly compatible duo. "We have similar sensibilities that surface when we speak about music and art," Ruby confirms. "And even before our collaborations, we were talking a lot about textiles."
 Ruby's contribution sees more obvious 'art' stamps in splattered paint prints and collage across outerwear, but beyond that the California-based artist has brought a sense of movement and energy to the clothing, something raw, DIY,  almost anti-fashion in places...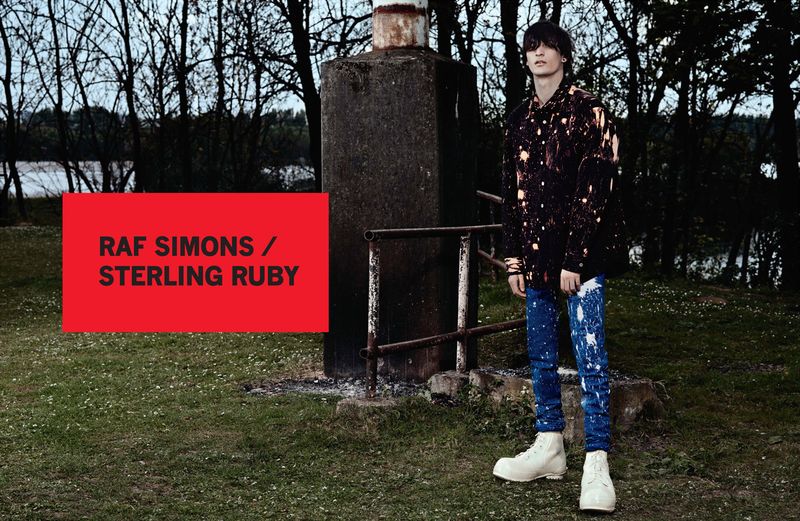 (Could live without these Herman Munster boots though)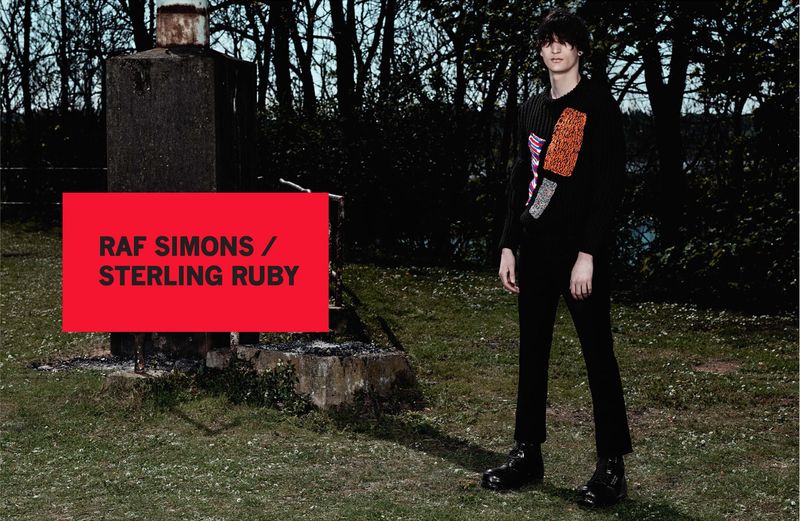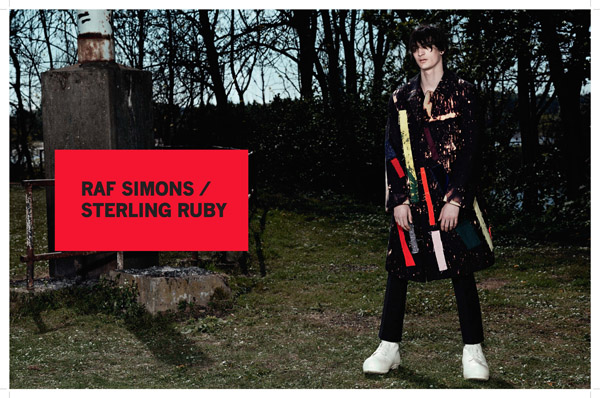 If I was to see a boy walking down the road in this coat below, I would have to be physically restrained from stealing it from right off of his back...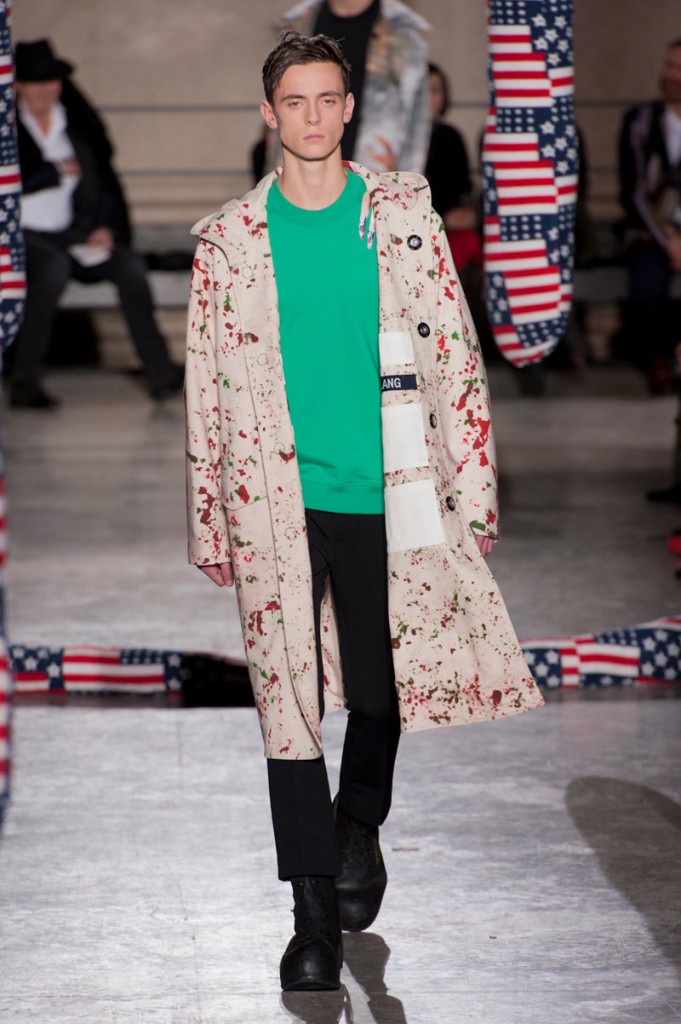 Queen Marie