in the cool of the night...
I don't think I have ever heard a colour pallete be called 'nocturnul' before
But then again Marni never do anything ordinary or obvious.
I think it's pretty safe to say that if money was no object then I would dress head to toe in Marni!
On second thoughts that should be head to ankle. I never find their footwear that comfortable, so my feet would need to remain faithful to Prada, Teva and Converse.
But I digress, back to the Marni Evening Cruise Collection 2015
"The color palette is nocturnal: tones of charcoal, black, midnight blue and deep green are sliced by touches of cream and tobacco and unexpected dashes of red. Fabrics are consistent to the touch or impalpable and airy: bonded raffia, silktaffetas, georgette, double chiffon, cady. Mink and persian lamb add texture.Prints draw exotic blooms on nightly backgrounds: Mokara orchids,moonflowers, kapfu plants.
How wonderful is that description. It makes me think of kinkajoos and all kinds of creatures of the night although I must confess that I had never heard of moonflowers or kapfu plants!"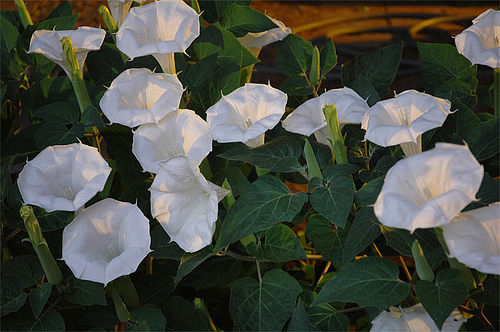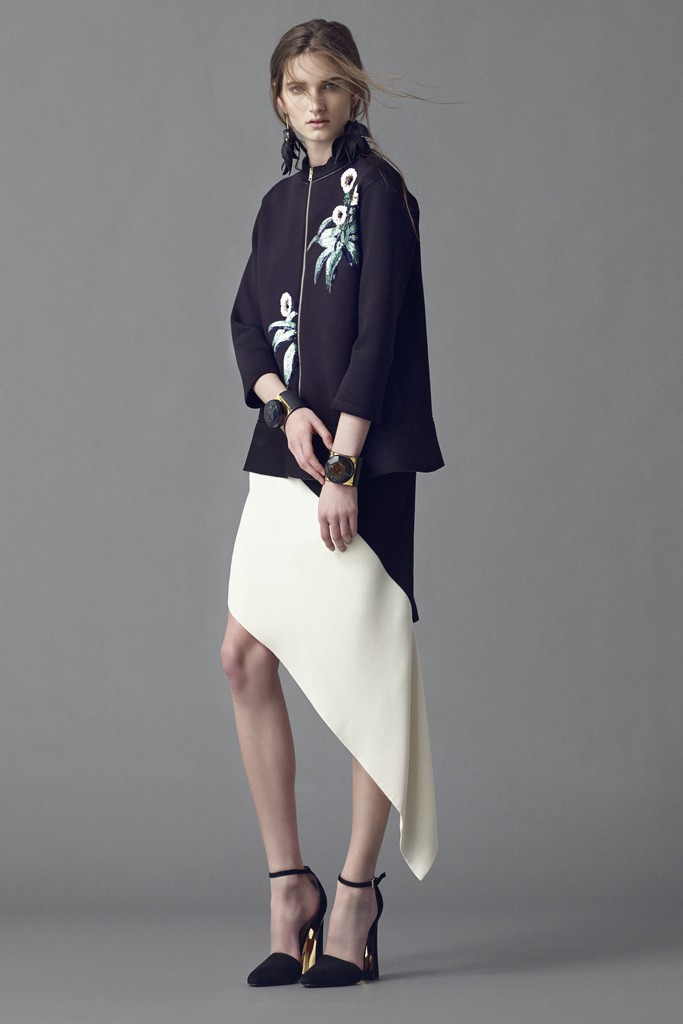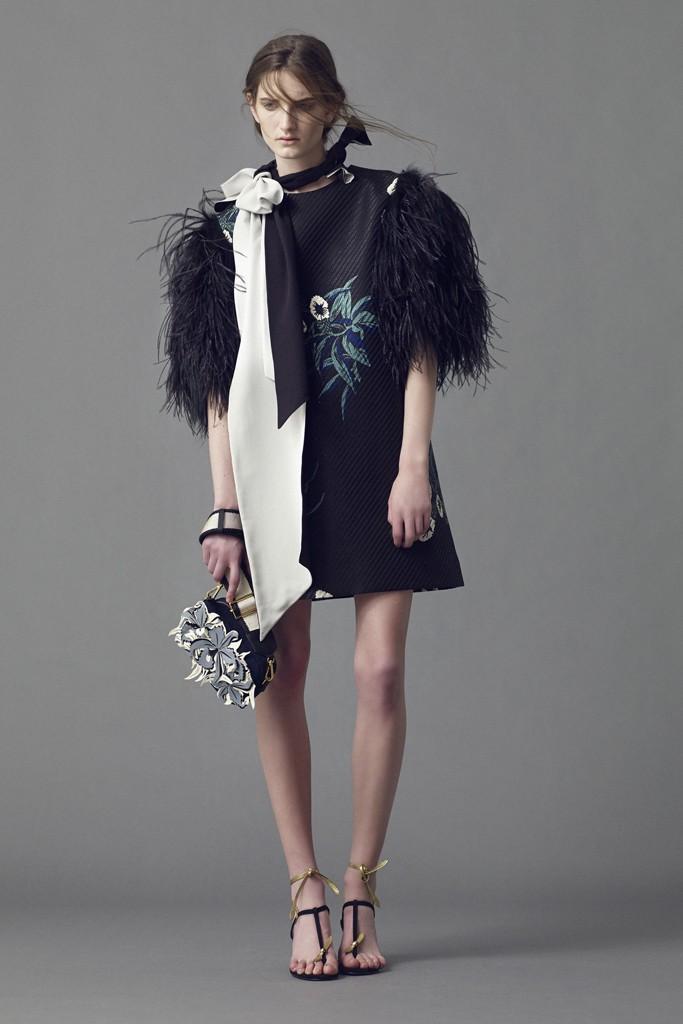 The silhouette, elongated and liquid, either bares the legs or touches the floor.
The long chiffon dress is worn under a taffetas parka, matching prints highlighting different textures. Over the shoulders of the mannish suit sits, in a spontaneous gesture of surrealist misplacement, with the feather stole.
Sport nods such as technical ribbon belts tied around the waist recur. Tunics are sliced on the bias, doubled and layered to create slivers of contrasting colors. Handmade embroideries draw dazzling gardens over neoprene tops and dresses. Bonded raffia defines sculptural shapes, and a layeredballerina underskirt is worn over a long skirt cut to the hip. The overall effect is extreme yet restrained.
This collection is indulgent, decadent, hedonistic and even louche ( one of my favourite words!)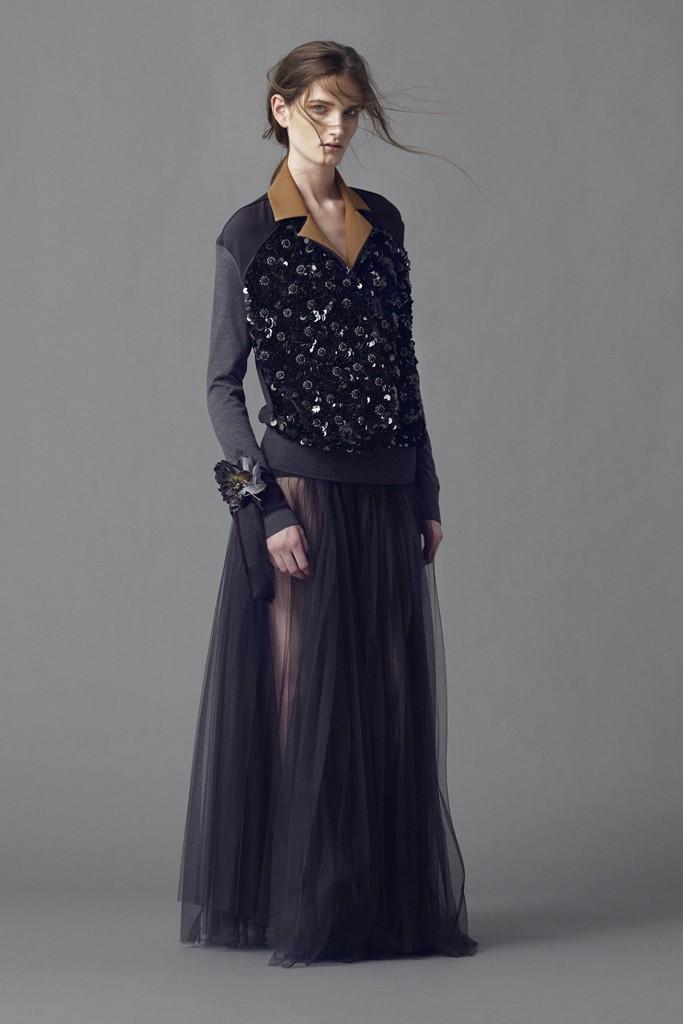 Most unusually for me, my absolute favourite outfit below,is one that has a rather masculine edge.
The clean lines combined with the asymetry and flowing sashes makes my heart beat just that little bit faster. It is strangely strict yet nonchalant...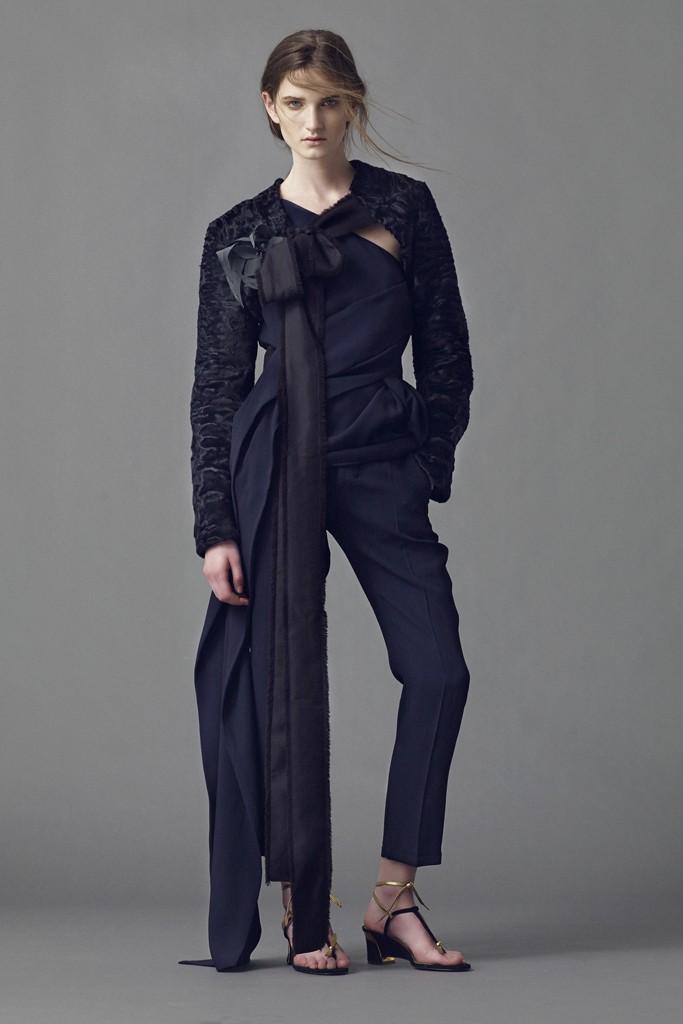 I think I had better buy some lottery tickets this weekend...
Queen Marie
x