Droppin' Doodle Bombs On Your Moms
I have grown rather fond of House of Holland since getting my printed skirt and matching shirt. When I am looking for quirky prints, the HoH website has become the first place I look at.
I was even more excited when an email opped into my inbox altering me to the new collabroation with illustrator Hattie Stewart. Stewart is armed with an illustrative style which perfectly suits the cheeky London label.
Stweart calls herself  'professional doodler'  and through her unique and playful 'doodling' she has been in the position to work with designers and labels such as Marc Jacobs  and Diesel, magazines like Interview as well as exhibiting in L.A, Miami, New York, Berlin and London. In one of her projects, which she entitles 'doodle bombing', sees her illustrate over the covers of magazines such as Interview, Vogue and i:D.
For this exclusive capsule collection with House of Holland, Hattie worked her signature doodling style on some iconic movie posters and Boyband album artworks.
The collection comprises of 3 jersey dress shapes, 3 tees and 2 body-con miniskirts.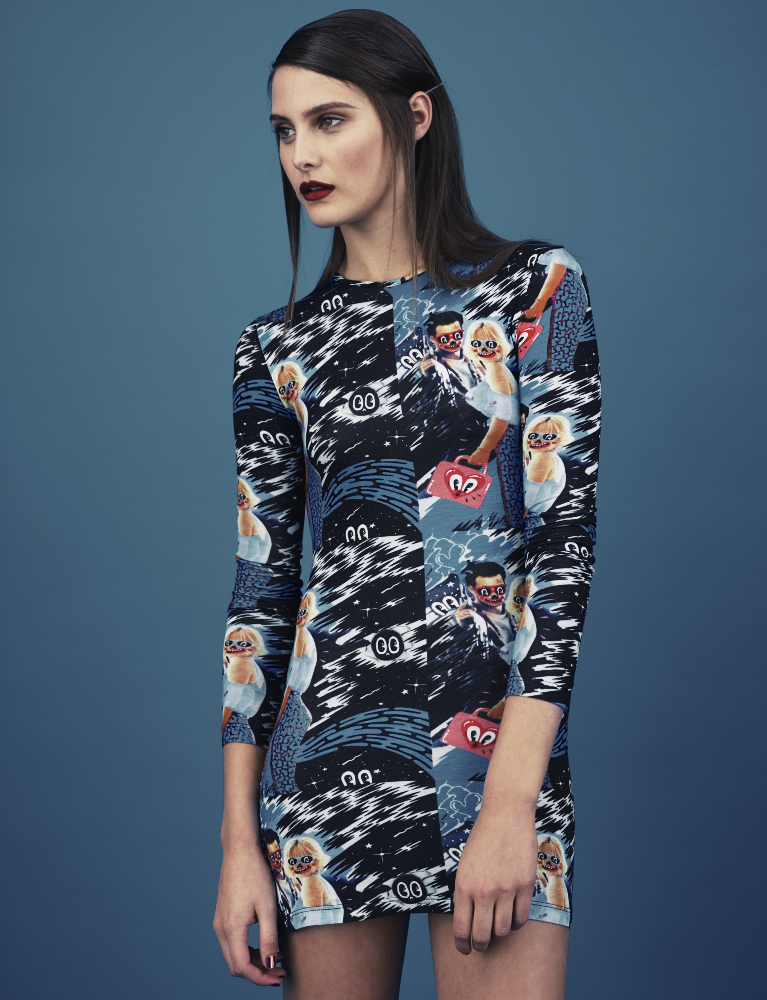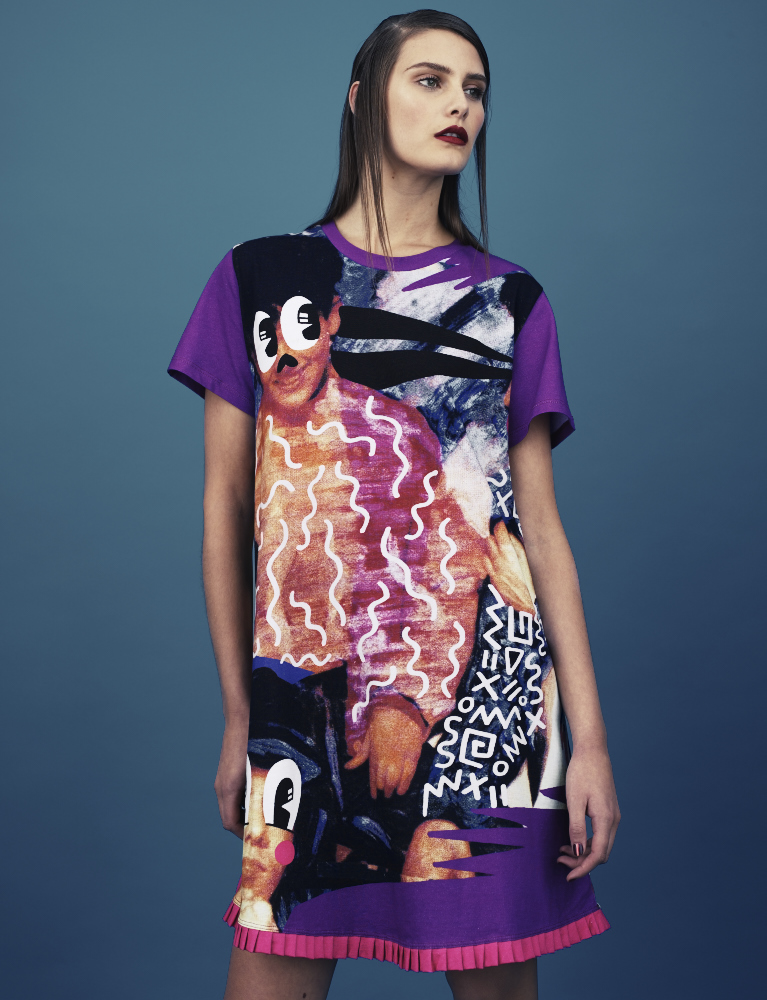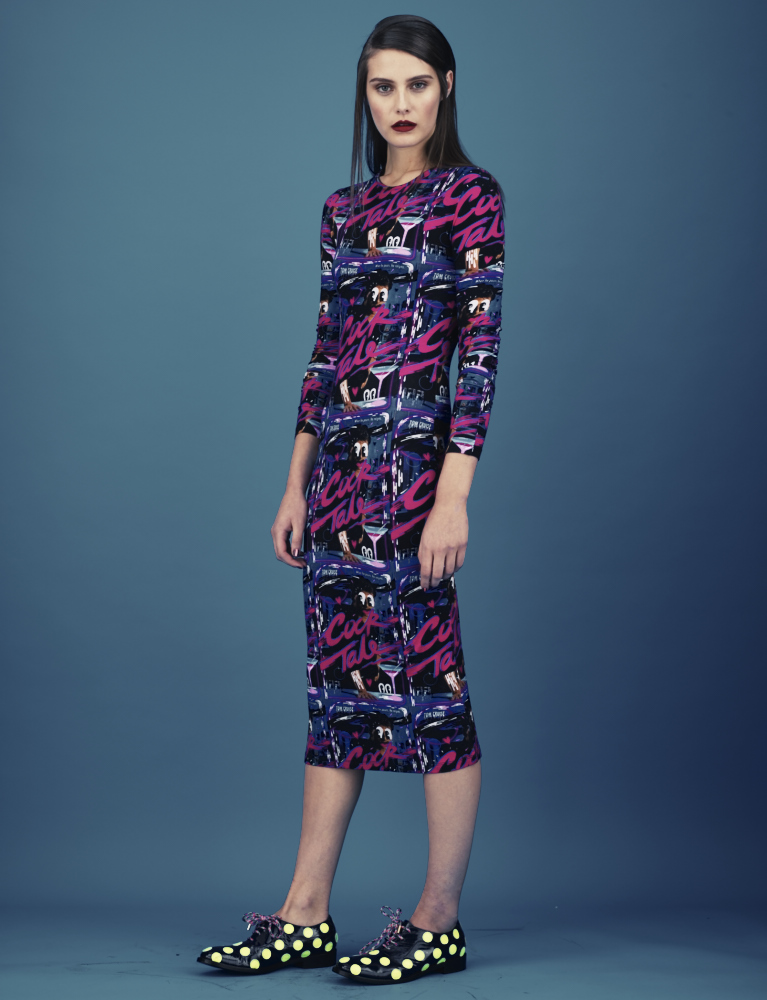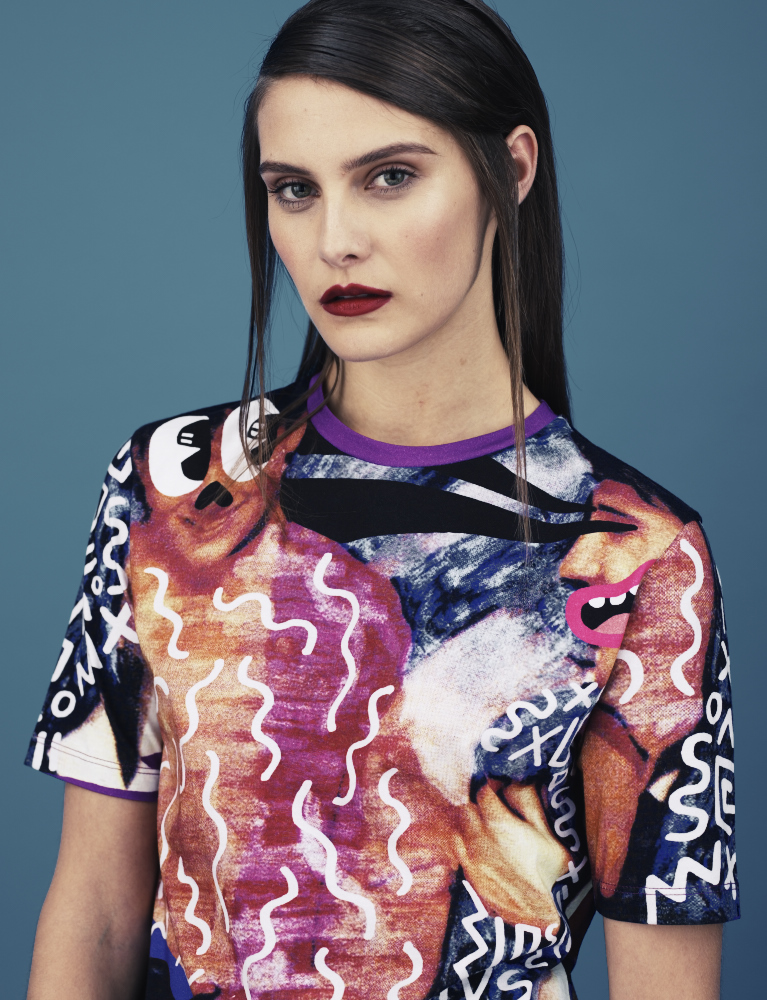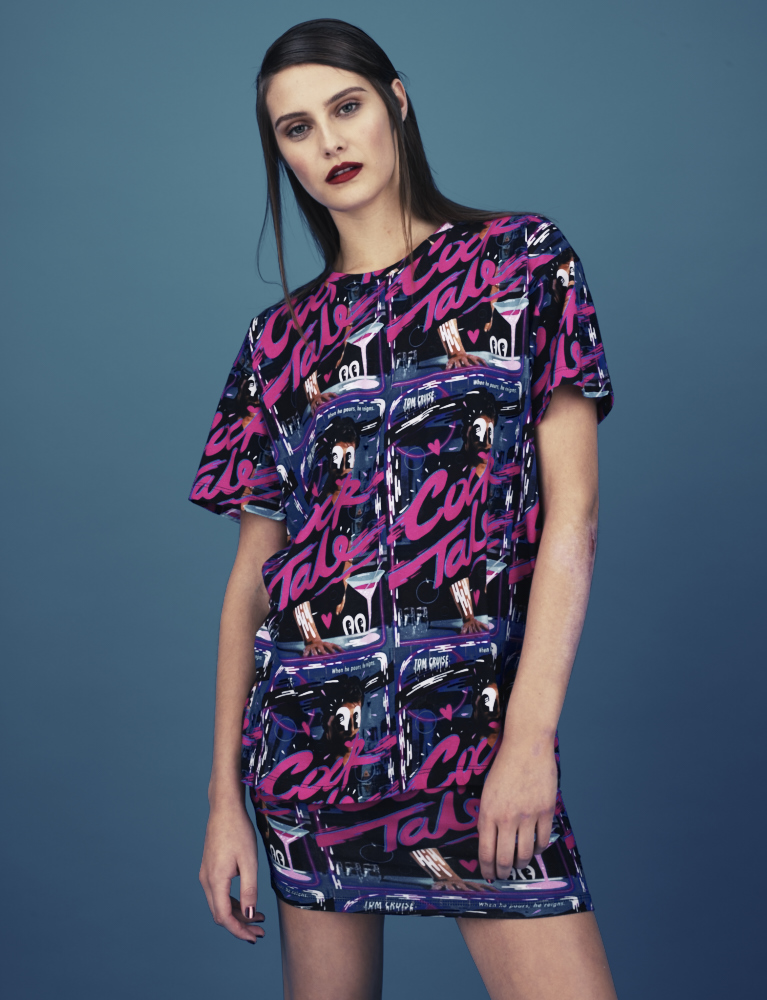 I actually can't impress upon enough how much I love this mini collection. If anything was going to temp me into colour and pattern once more then this would most definitely be it.
QMichelle