"oh my"
Queen Michelle sent me an email yesterday with only those two words in the subject box and this  link 
Those two little words = The biggest understatement ever!!!
 Here in The Kingdom, we have an almost pathological weakness for Parkas. Queen Michelle, Prince B, our friend Sandra and I have more parkas than you could shake a stick at.  We have heaps of them and although we have them in many different colours our preference is for "Techno Green"  - a very specific khaiki green.
The link  took me over to Matches and to the most glorious parka I have laid eyes on in many a long day (my heart still aches for that Dries Van Noten one from years ago with the embroidered sleeves. *sigh* but that's a whole other post)
 CHLOE Silk-cloqué oversized parka  £1,900
Chloé's SS14 collection was split into four main colour stories, with khaki forming the first half of the runway presentation. This silk-cloqué parka shows the sophisticated way the shade was used, crafted with an elegant funnel neck, oversized shape and slouchy front pockets. Slip it over pretty spring looks on chillier days.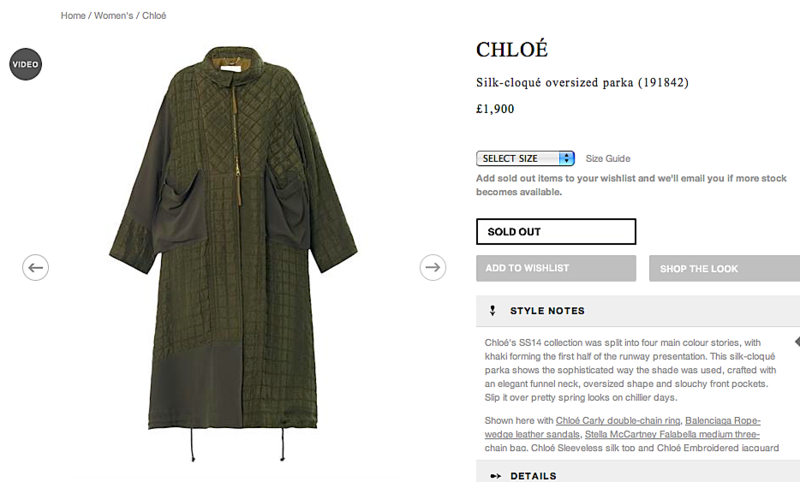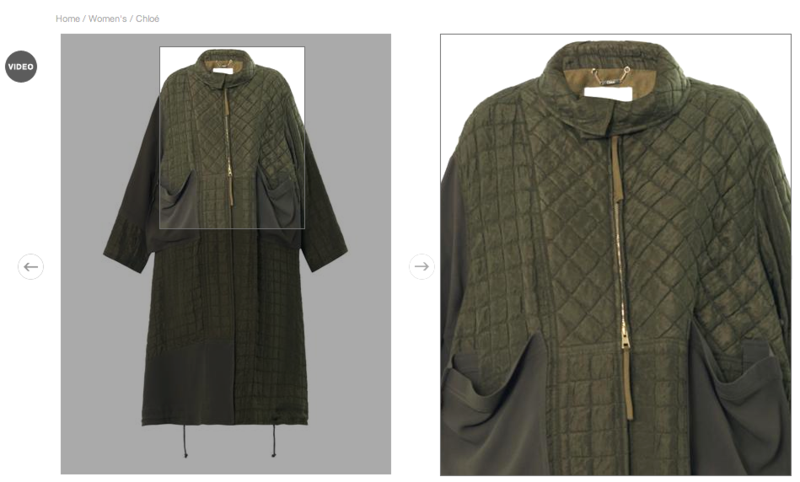 This parka is already sold out!
It costs nearly £2000! Who are you people out there can afford to spend almost two thousand pounds on a parka and why will we never be one of them?
Answer me that Universe.
Answer me that...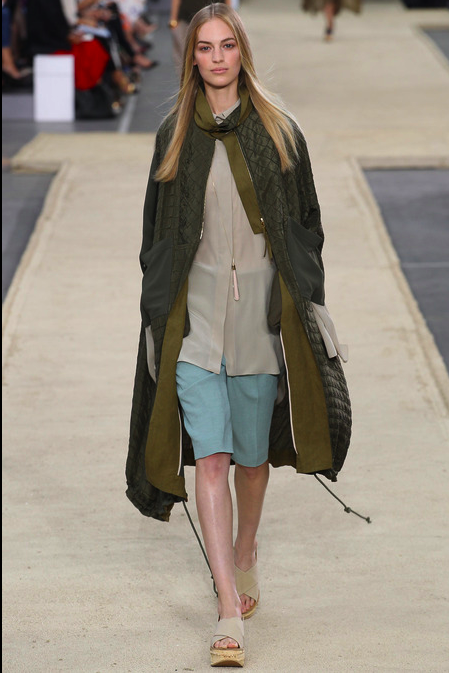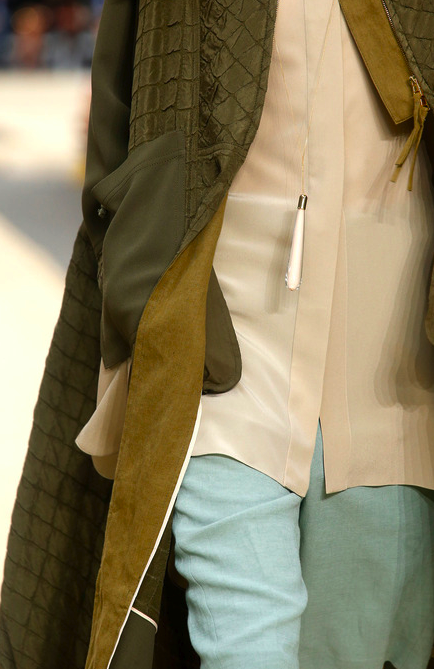 Just looking t the texture of the silk I can imagine perfectly how wonderful this would feel on, but sadly I will never know in real life.
Oh my...
Queen Marie
x