runaway fox...
Are you feeling a little foxy today!
If you are then you should high tail it over to the charming  Runaway Fox.
Or maybe you're feeling a little bit badger...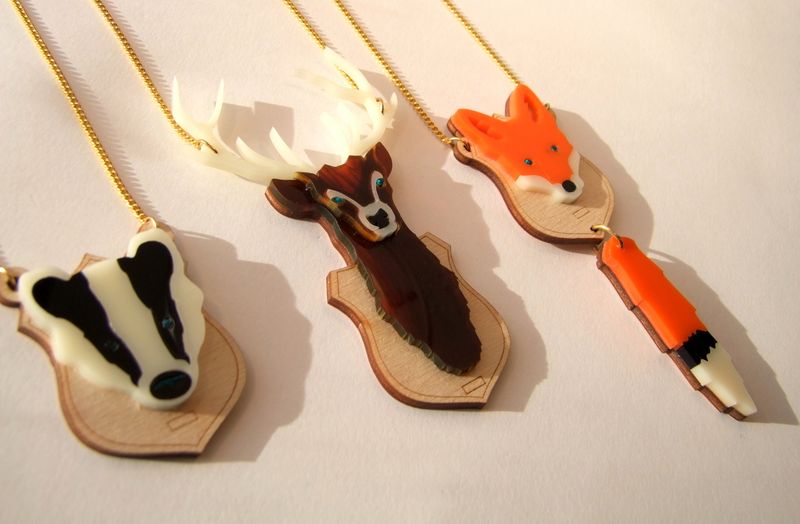 FOX HEID AND TAILS NECKLACE   £20.00   STAG £25.00
Whatever you're feeling then one of these Animal Friendly Taxidermy necklace will be perfect for you. I am of course am  loving the Deer
Straight from the woodlands and inspired by ancient Scottish mythology comes the Stag of Ten Tines, a magnificent wood and acrylic necklace. This sexy beast is assembled by hand onto a wooden shield mount, reminiscent of real hart heads. Hung from a superb golden chain and cut from beautiful tortoiseshell acrylic, every piece has unique character and charm. 
All Runaway Fox creations are designed and crafted in Edinburgh. Runaway Fox began when Poppy and Luis ran away to Scotland to pursue a life of art and adventure.
 Runaway Fox's aim is to be progressive and bold, creating designs with meaning which encourage good in the world. They always strive to work ethically and responsibly, sourcing local materials, minimising their environmental impact and supporting positive causes close to their hearts.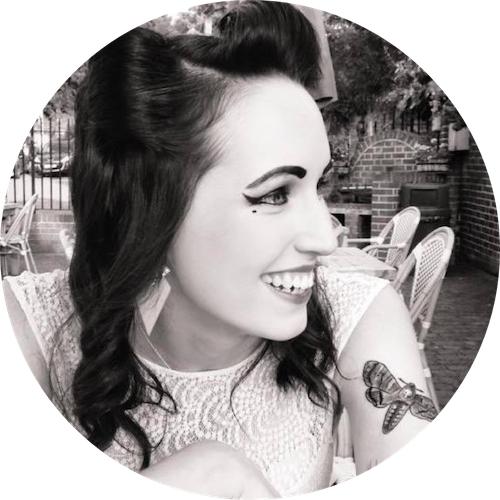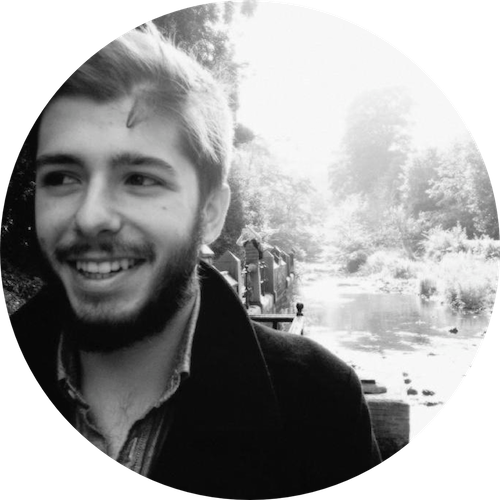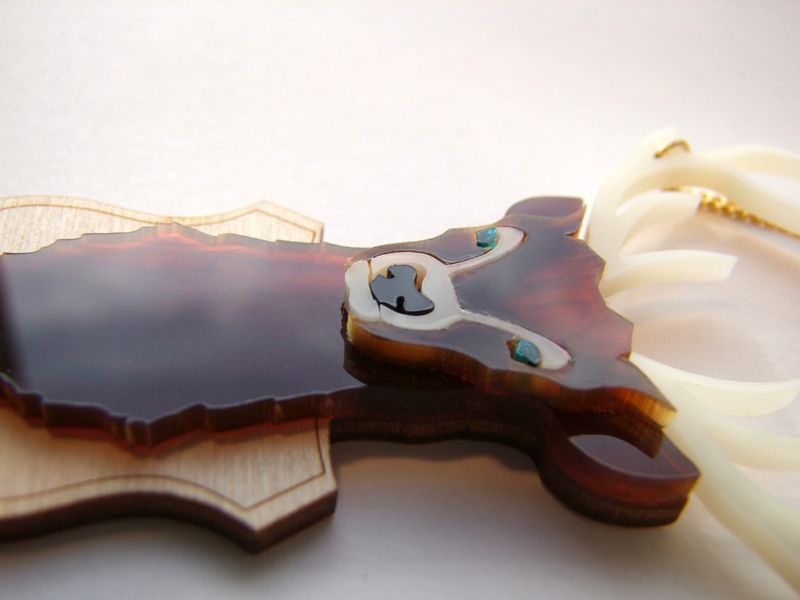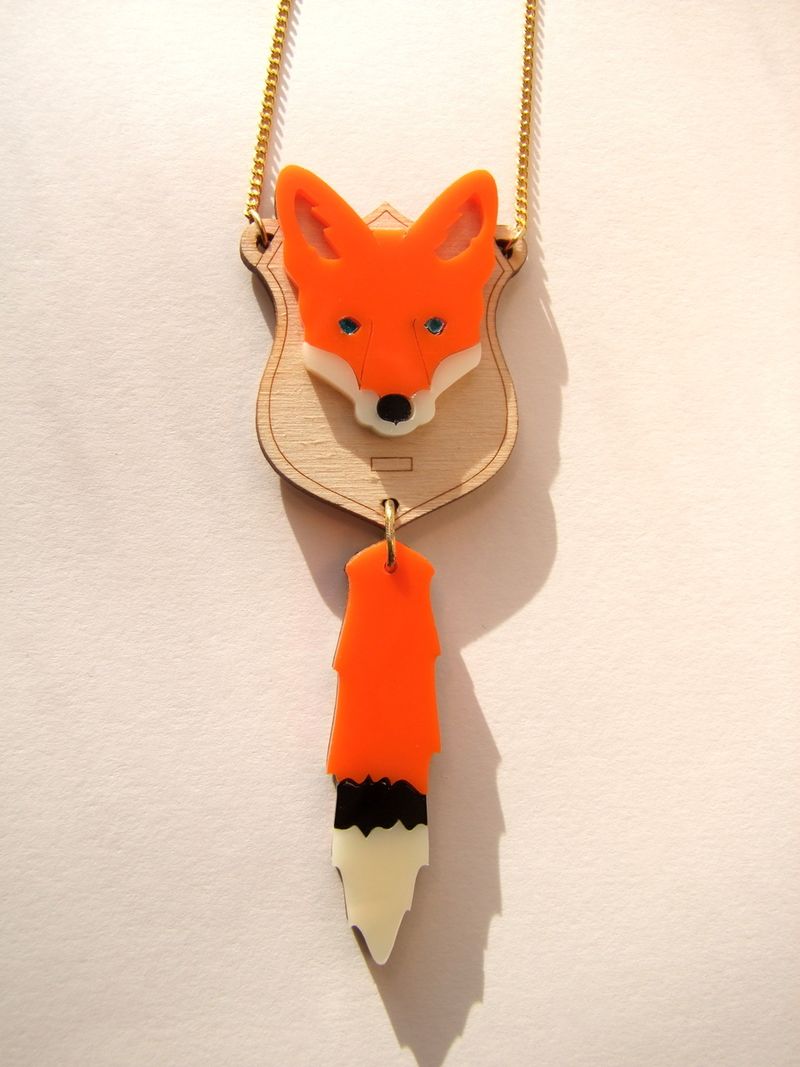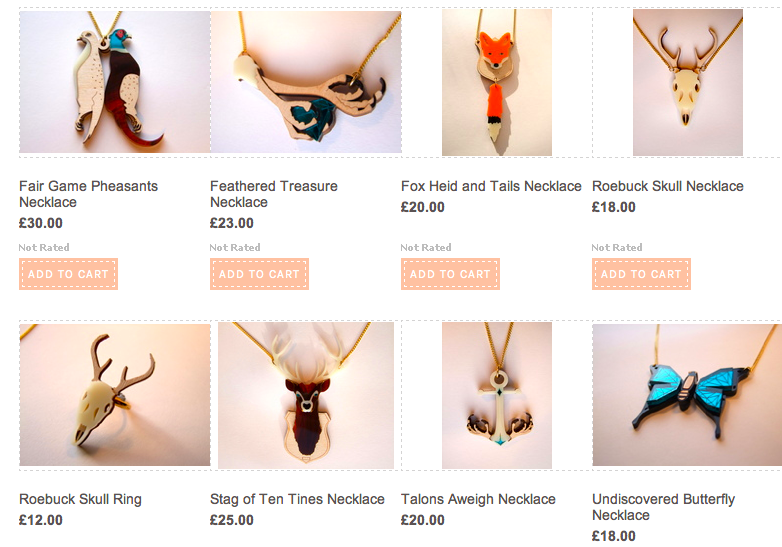 You can also find them over at the lovely la la land ( along with a whole host of other temptations)
Queen Marie