Put On Your Gladrags
Anyone's who's tried to get Marie and I to go to events will know it's not very easy. It's not that we don't think they'd be good fun, it's just that after working all day long the last thing you want to do is extend your day even further. At night, on the nights I'm not at ballet classes, I want to come home, get on my PJs and be sound asleep by 10pm. Rock 'n' roll I know. It's for this reason I missed Gladrag's little soiree back in January, celebrating their launch.
Gladrags is a not-for-profit cooperative in the Southside of Glasgow, not far from where I live. Gladrags consists of a cafe and a thrift shop and it's all about volunteering and upcycling. Money made from the cooperative is put back into the Glad Foundation, which was launched to provide affordable music lessons and workshops for local young people, especially for those who might not otherwise be able to afford music lessons.
On Saturday I made my way down to their thrift shop to make some clothing donations and find out what the shop and neighbouring cafe was all about.
I took some photos, donated my clothes and ended up buying this cute little vintage skirt for £7.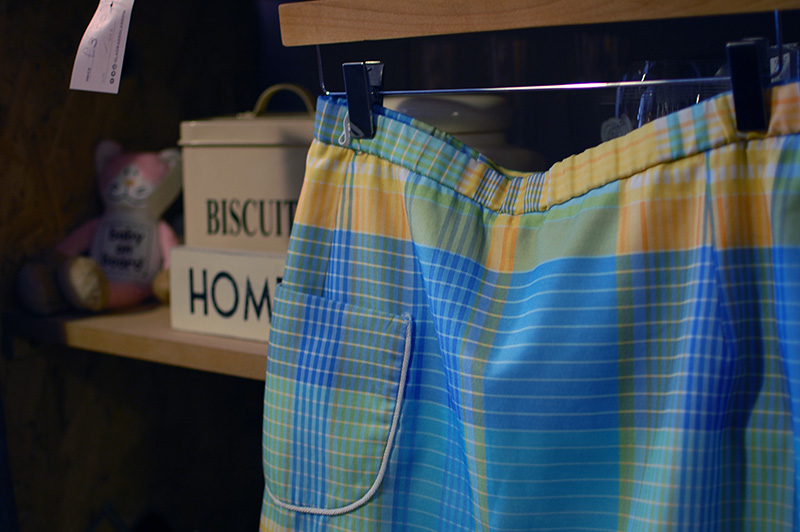 I was slightly confused when I got my skirt home and tried it on though as the underskirt was so tight I couldn't fit both legs in! Perplexed, I looked inside to find it wasn't actually an underskirt, but undershorts. I think perhaps this skirts was originally designed for girls who ride bicycles. Or it's the first ever pair of 'skorts'!
The shop was bustling with young people rummaging among the rails. It's more expensive than a charity shop but the upside is that the selection of clothing is a much more considered than what you might find in your local Cancer Research. When I have more high end or obscure designer pieces to donate that are too obscure for eBay but wouldn't quite be appreciated by the old dears who frequent the charity shops, then this is where I'll be taking them. On Saturday I donated an incredible corsetted Olesia Makhonko skirt, a pair of tight PVC Maaike Mekking trousers, a white Jesire shirt and a blue velvet Topshop mini dress.
If you live in Glasgow, it's definitely worth popping over for a rummage then nip next door for a coffee and some cake. You can find Gladrags on Pollokshaws Road in Shawlands.
QMichelle