the clay that bites...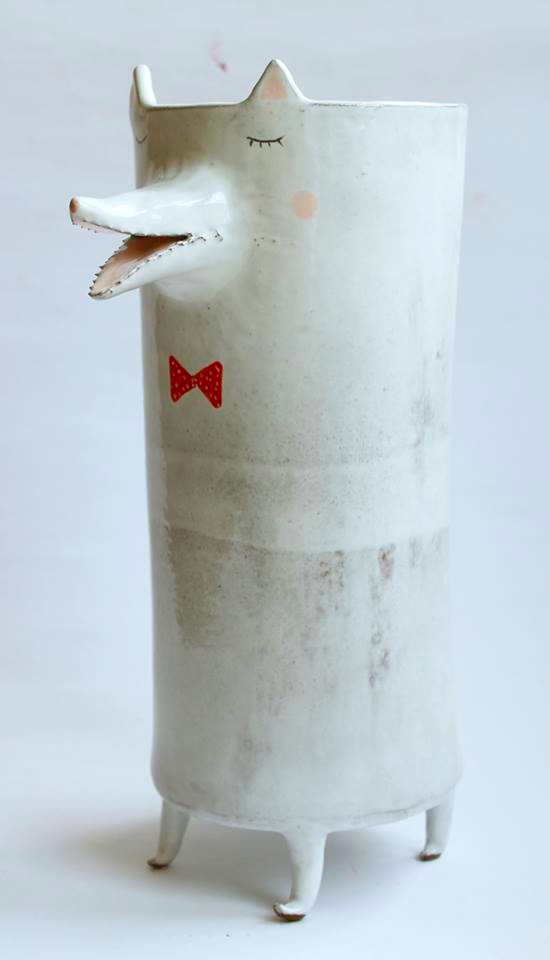 Now now of us want our vase our coffee cup or even the butter dish to bite us.
But we could maybe tolerate a little nip!
Especially if it was given by one of the ownderful clay creations of Polish ceramicist Marta Turowska.
If an artist say they are inspired by fairy tales, you can be pretty sure that I am going to like them. I came across Marta's etsy store - Clay Opera , followed that up with a good prowl around her facebook  and basically fell in love with every piece!
Marta explains her work and inspiration saying -
"I am passionate for clay, glazes and paints. Each mug, bowl or dish coming out of my workshop has its own story, different inspiration. Each of my items has its individual character that I want to share with their future owners.
At the start of 20th century, writer Nadezhda Mandelstam announced bitterly the beginning of an era of ugly things. I would love to bring back the beauty in everyday things: soap dishes, tea cups, sinks, butter dishes...
 I create pottery mostly, but not only. I do sculptures and actually everything what is possible from clay and glaze. From sinks and tiles, to the jewellery, plates and many more. I do not feel that all my works need to be useful. But if we define that things which are just beautiful and to look at are useful than yes… all of my works have a meaning"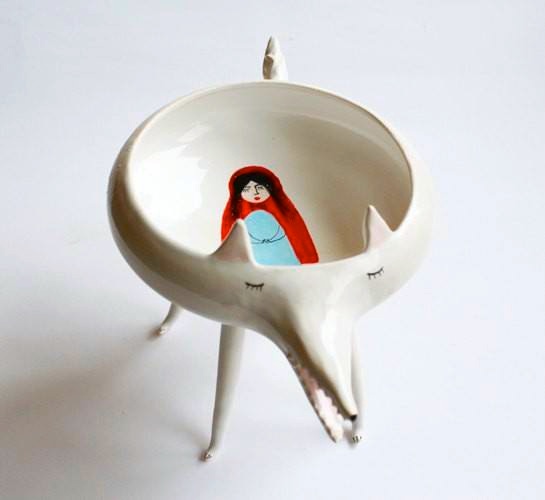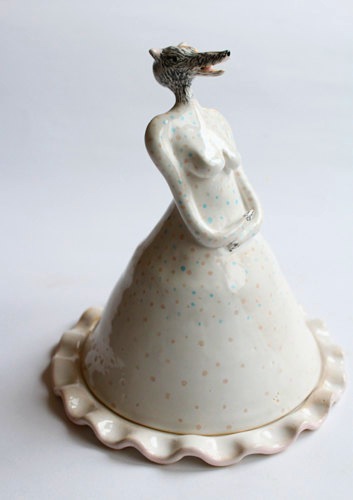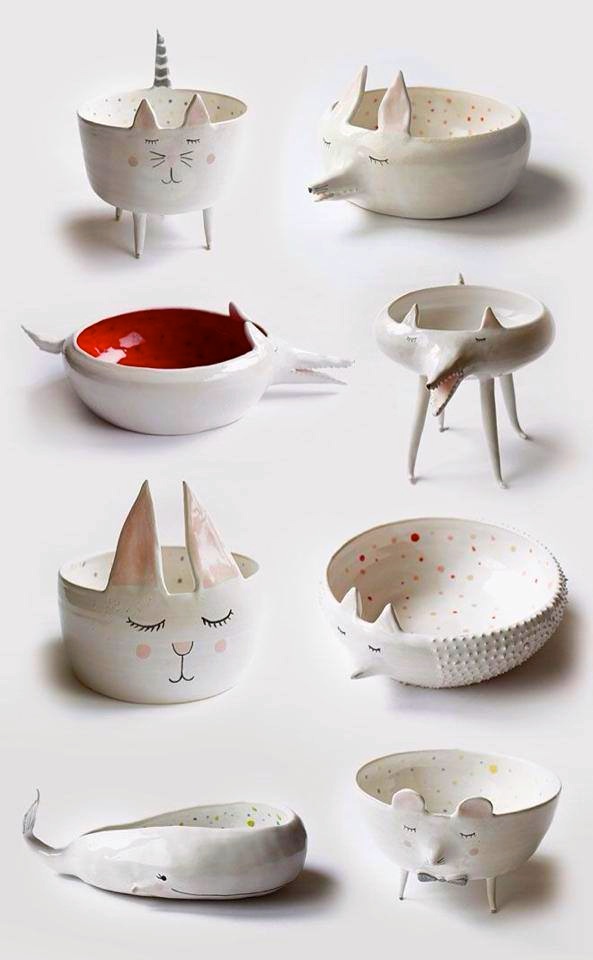 When it's not biting you maybe some of her work  will just wrap it's tentacles around you in a loving hug..
 My favourite pieces are her aminal plates.These two in particular, a darling little fox and of course a bird.
I must check if these are for decoration or if they are suitable for everday use! Imagine serving up some cupcakes on one of these.
What fun...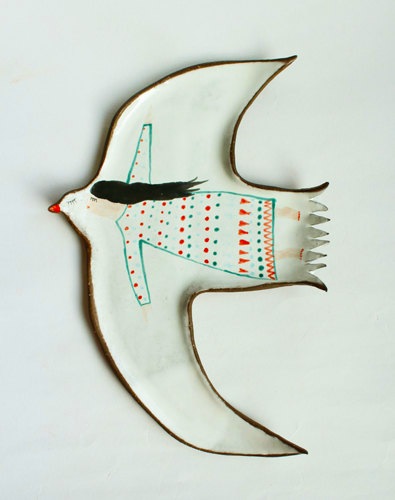 Queen Marie