Leather and Liberty...

I only need to read the words "Liberty Collaboration" and my eyes instantly light up.
This time round it sees classic Liberty prints being mixed up with Acne Studios leather pieces in a new collaboration curated by  Jonny Johansson.  Creative Director Johansson spoke about the collection saying-
 "I'm obsessed with digging in archives and morphing elements of design history with our universe. I have  a personal and long history with Liberty prints, having used them as a source of inspiration in my early years as a designer. When we started exploring Liberty's extensive heritage for this project, it almost felt like an overwhelming voyage. We realized we had to come up with a strong contrast in order to make sense of it, so the team and I picked one favourite print each and integrated them with some of our classic leather  pieces", says Jonny Johansson,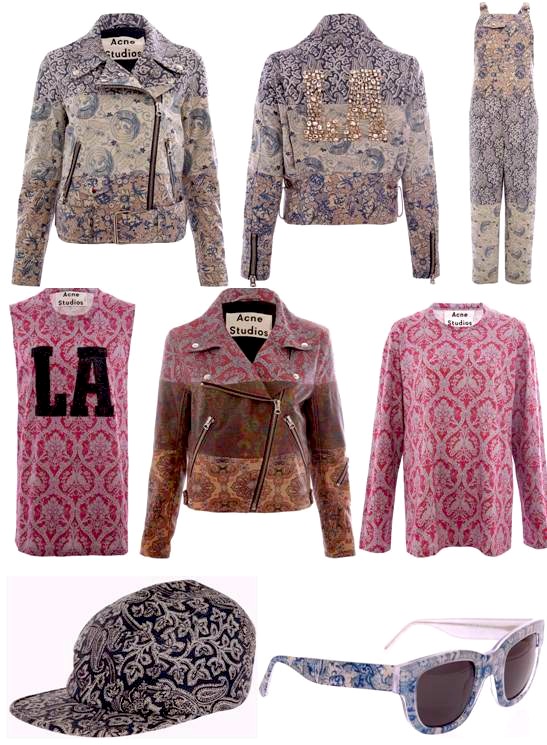 The following patterns have been used for the  collaboration: 
Jonny – paisley styled block print made at Liberty's Merton print works some time  between the 1890s and the 1910s. 
Eva – Japanese-inspired art fabric used for printed furnishing cotton in the 1880s,  typical of the aesthetic movement at the time. 
Alma's bird – Art fabric with birds, used for printed furnishing cotton from around 1890,  a mix of Japanese design and early art nouveau. 
Some of the Acne Studios styles included in the collection is the Mape leather jacket with "LA" embroidery  in Swarovski crystals on the back, and the Marla leather blouse. The collection was launched at Liberty on February 14th and will be available in selected Acne Studios stores  and at acnestudios.com in March. 
This is one playful yet pricey collection.
 Just take a look at these - Leather Liberty Dungarees! Yours for only £1900.
I'm willing to bet we will be seeing lots of these come 'festival season'...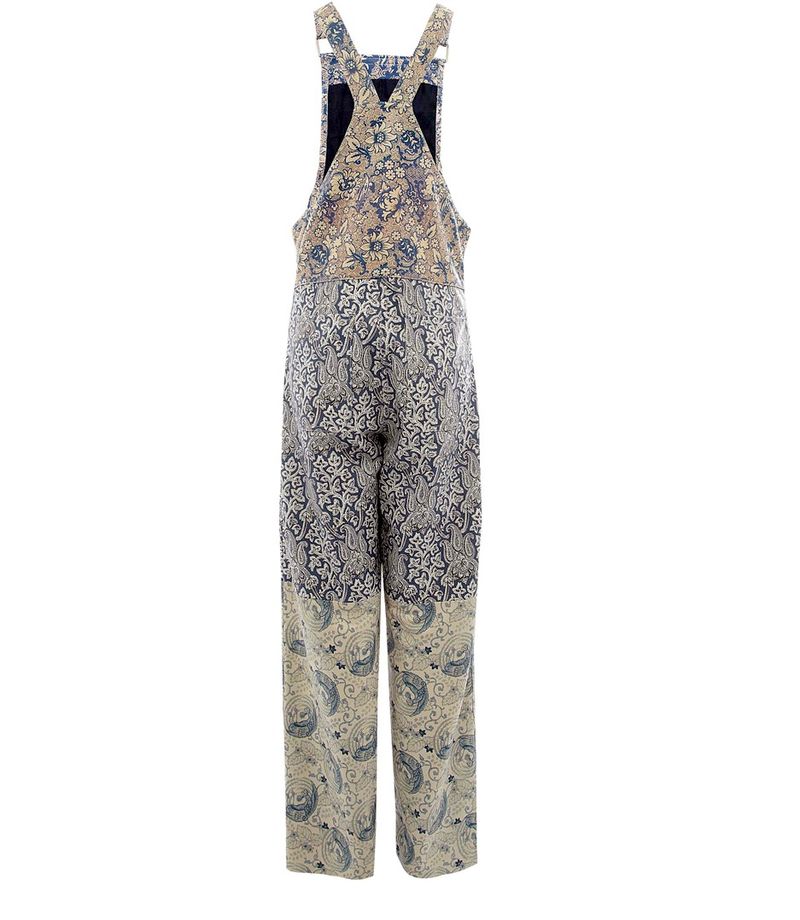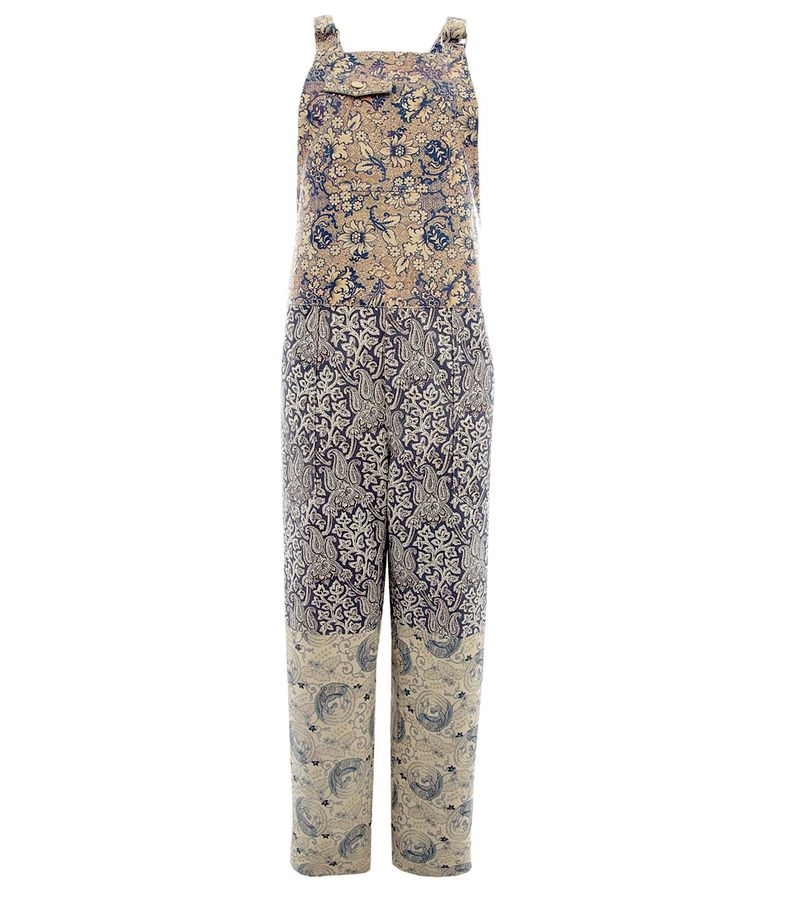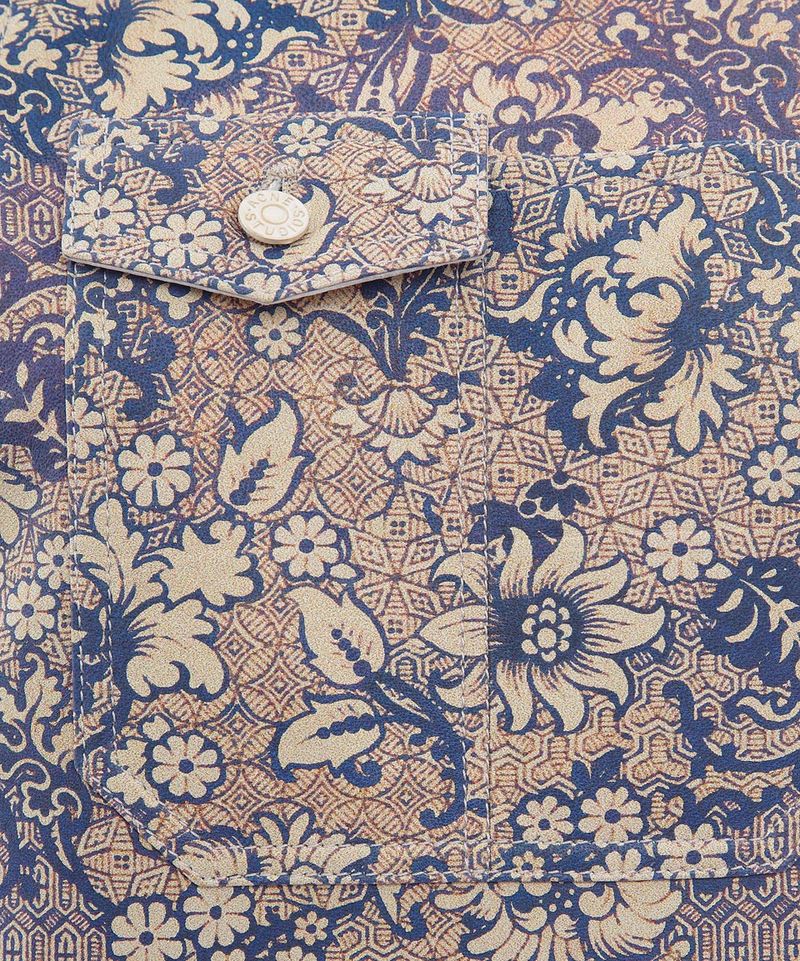 At £400 for a tote bag, all the  price points are way out of my my league, especially since yesterday I was told that I need both new gutters and repairs to my roof. Arghhhhhh.
Queen Marie