Through The Never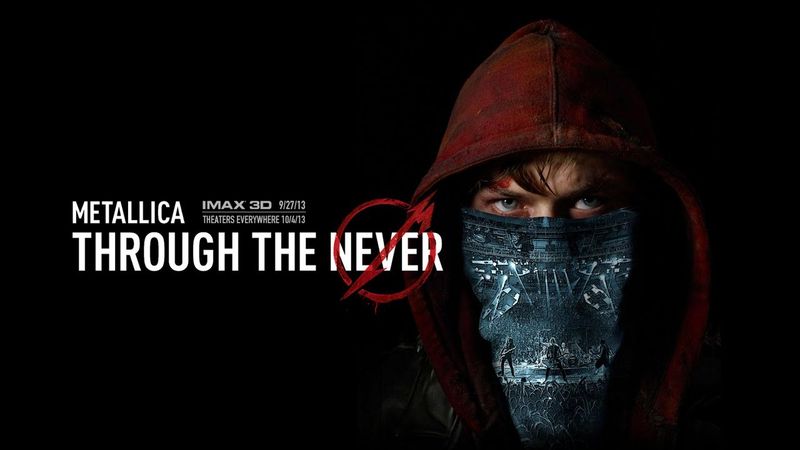 [youtube http://www.youtube.com/watch?v=tbFZO1V5hrE]
As a lifelong Metallica fan, well 27 years and counting, I bought a copy of their recent DVD, Through The Never. I can't be bothered with all this 3D malarki so I waited until the normal DVD version came out. Besides, having seen the band play during their And Justice For All  tour in 1986, I've already had probably the best Metallica experience it's possible to get, so 3D wouldn't come close for me.
First of, this is not a concert film in the traditional sense. This is a film created to chronicle of some of Metallica's best tunes played live.
The film follows the fortunes of a young roadie, Trip, played by Dane Dehaan, who's sent on an errand. Unfortunately for him it's during what looks like a post-apocalyptic future, amidst rioters clashing violently with riot police.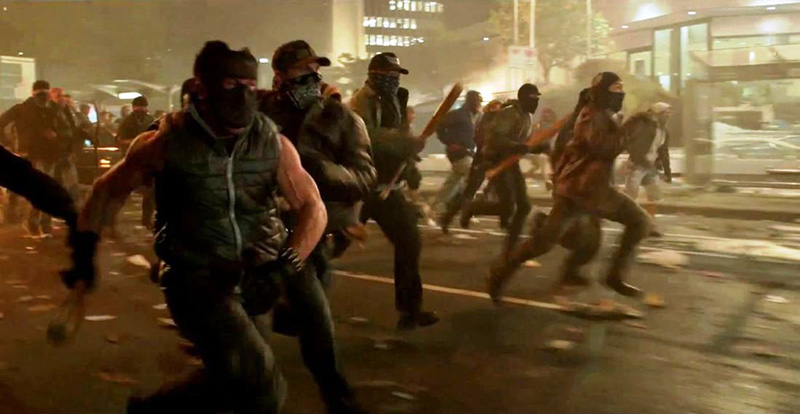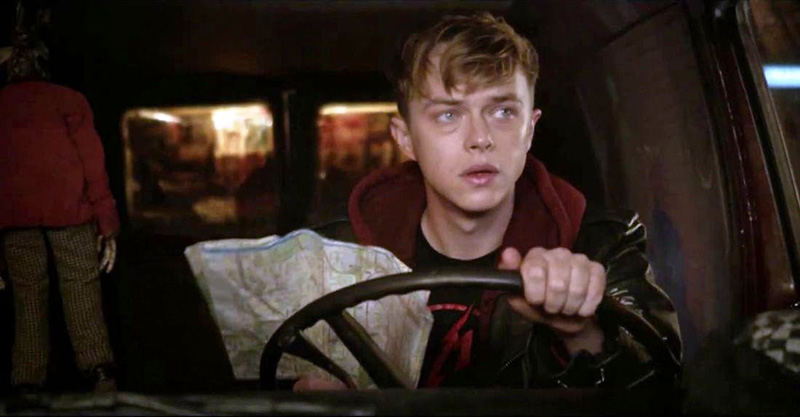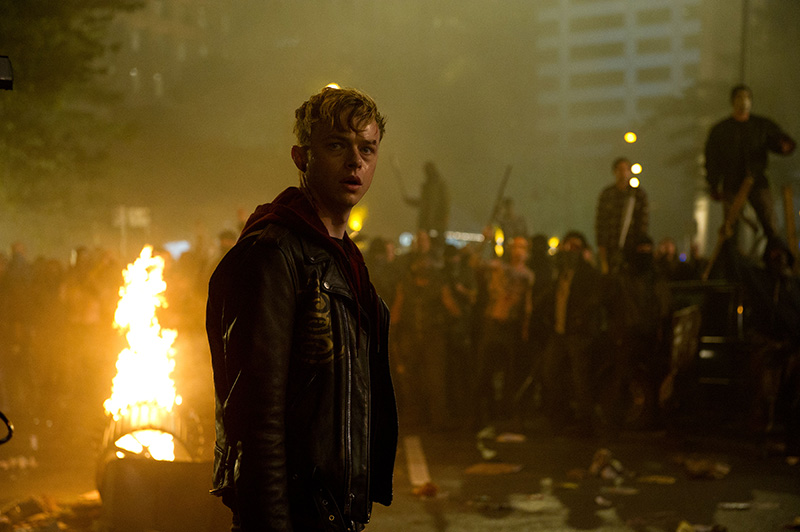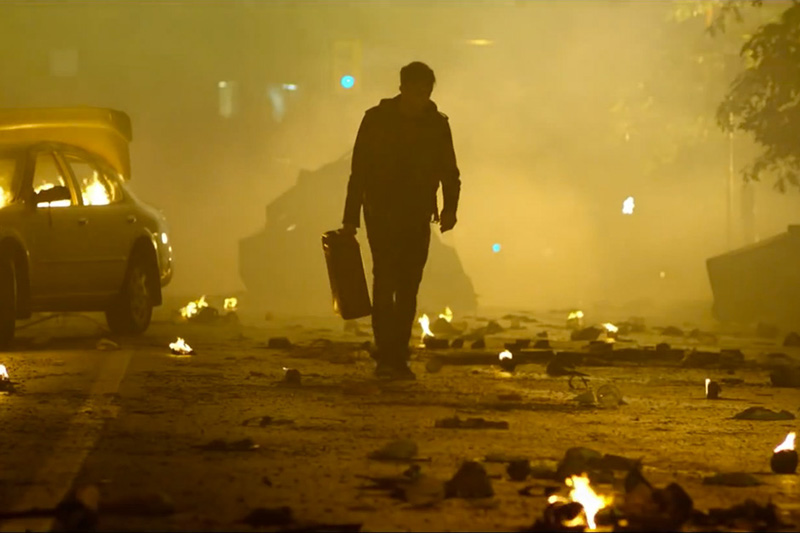 The film itself is pretty amazing. The reason why this is quite plainly a film first and concert second, is that the narrative starring Trip actually serves as a segue into each track. The film continually references Metallica songs and albums. At one point we see our young protagonist semi conscious and appears to see visions of soldiers, which Metallica fans will immediately recognise as the video for One, which the band then proceeds to play. These references are the glue that holds it all together. To anyone not familiar with the bands works it will look entirely random.
During the riots we see four gasmask clad Horseman riding through the crowd, dispensing their own violent justice. The Horseman are not merely there for visual purposes, they relate to the song of the same name on Kill 'Em All, but their presence is also a perfect device for the band to then play And Justice For All, since the Horseman are serving their own death sentences upon the rioters.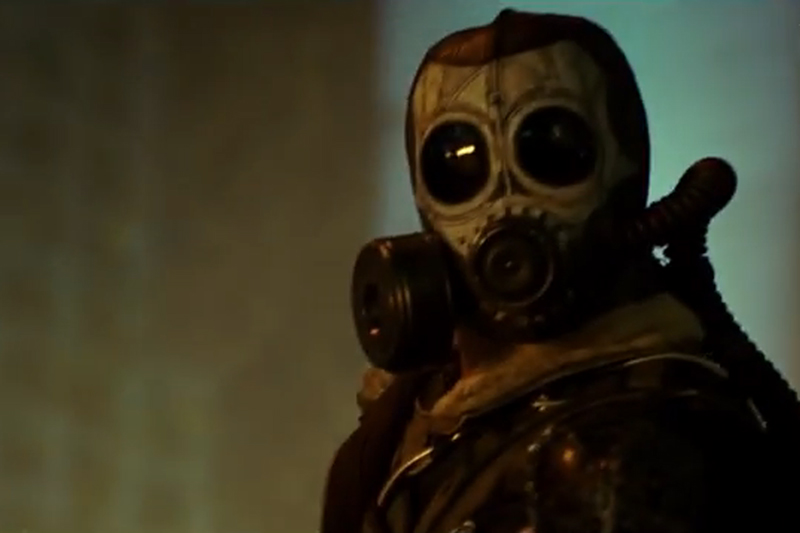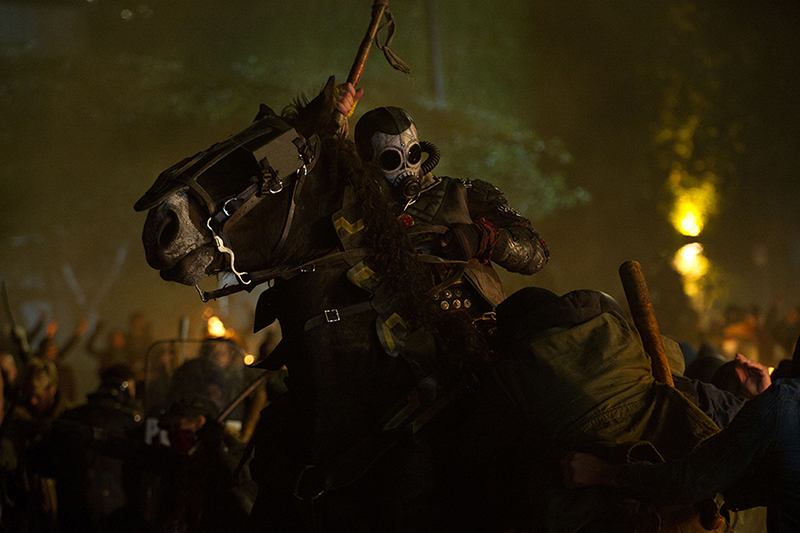 Later on, we see that one of the Horseman seems to have taken control of a section of the rioters, who he commands to go after Trip, as earlier in the film Trip throws at brick at his head and Horsemen don't like that, and again the scene serves a purpose - in this instance as an introduction to Master of Puppets.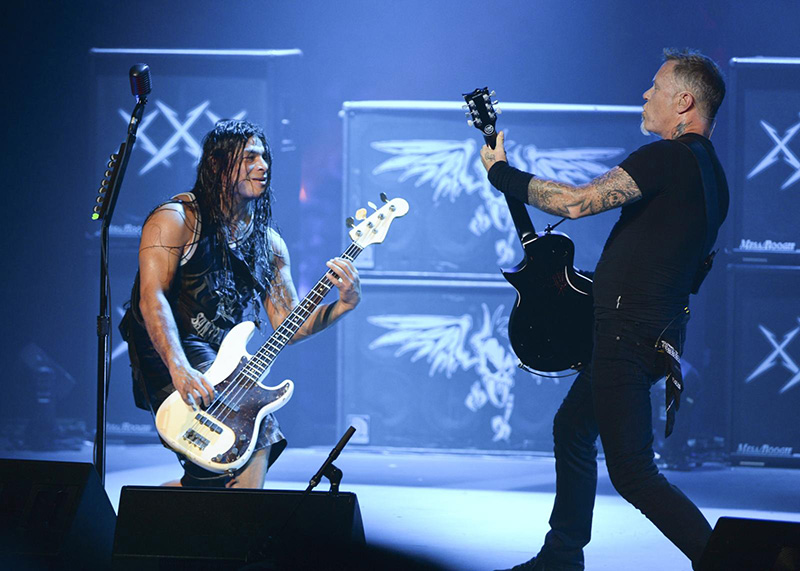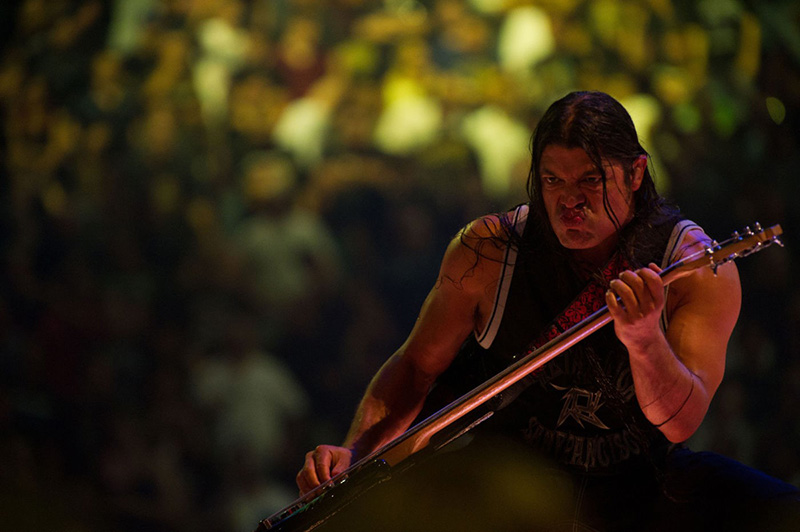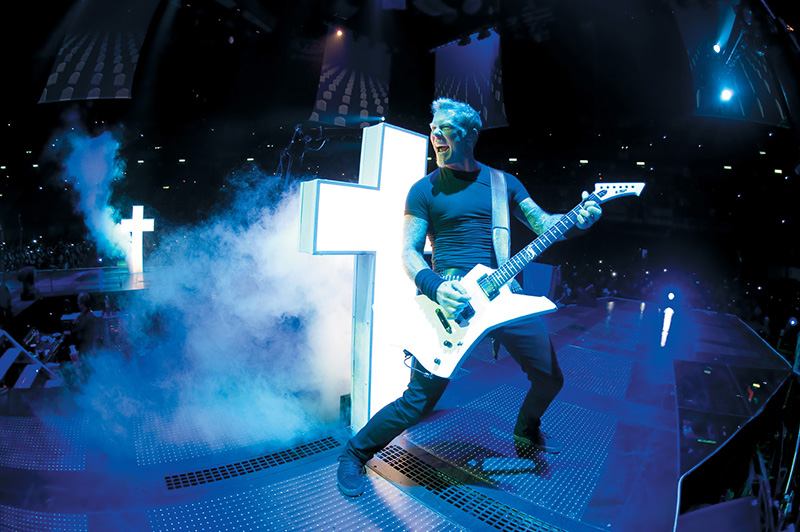 I think you need to be a fan to truly appreciate how brilliantly done Through The Never actually is. Everything ties in to everything else. At one point, as Trip does battle with one of the Horseman, the destruction and chaos shaking the ground outside starts to affect the concert happening inside, as the set starts to collapse and injure some roadies. The band have to stop playing, wondering what's happening. It's so cleverly considered and you can't help but become caught up in the apparent drama.
Metallica's live sets got gradually bigger and more explosive, both figuratively and literally, as the band grew to become one of the most successful metal bands of all time and whilst this concert and tour was done entirely for this film, the set is none the less hugely impressive. 
As expected, the music is second to none. James Hetfield delivers his signature growl with as much menace and fury now as he did way in 1984. The film opens with Creeping Death and For Whom The Bell Tolls and go on to perform Metallica monsters such as Master of Puppets, Battery and One.
If you are a Metallica fan I strongly suggest you get this. Even if the film itself isn't your cup or tea, then at the very least you have a truly epic Metallica soundtrack.
QMichelle