Hanging around in Harn...
Here on KOS we're always happy to feature sites that promote original artwork.
Sites like Harn Gallery who are looking to connect artists and customers around the world through a curated marketplace for affordable, original art.
 Harngallery.com was founded by a group of artists whose aim is to make the highest quality, original art accessible and affordable for all. They started to work in the complex yet exciting Chinese market in 2013 and then quickly went global in 2014. They now provide artists from around the world with an expertly curated environment in which to exhibit and sell their work...
 I was particularly struck by the work of Maria Kanevskaya...
  Lady Bird $800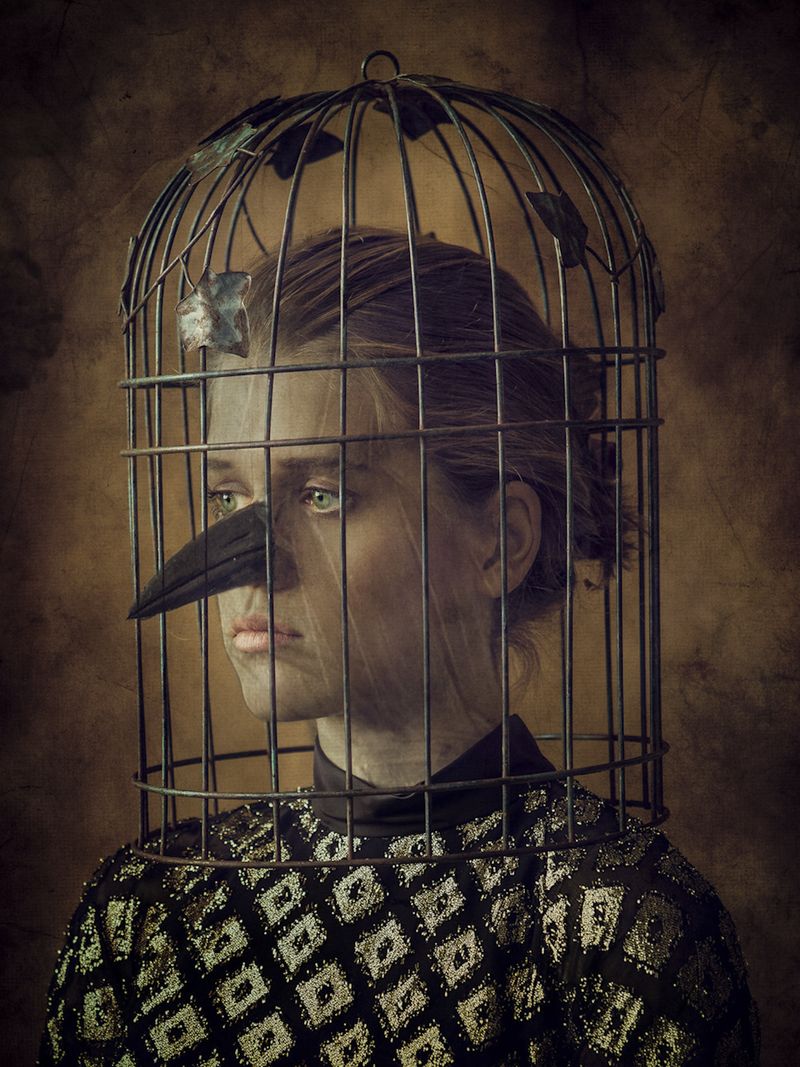 Maria Kanevskaya was born in March of 1987 in St. Petersburg, Russia. 
She picked up a camera just a few years ago and never thought she would end up feeling so passionate about photography at the time but a little flame was lit rather quickly, and she all of a sudden was able to materialize instances from daydreams. She moved to San Francisco to follow her heart to create.
Maria is influenced by the vision of dreams and everyday life, childhood memories, the interactions with people, the feelings that arise, and the films and works of other artists.She tries to create a different world with photography, a world that doesn't exist but that some people might want to be a part of.
Although I am intrigued, I think her world is little melancholy for me...
Mouse Whisperer  by Maria Kanevskaya, United States, 2013 $800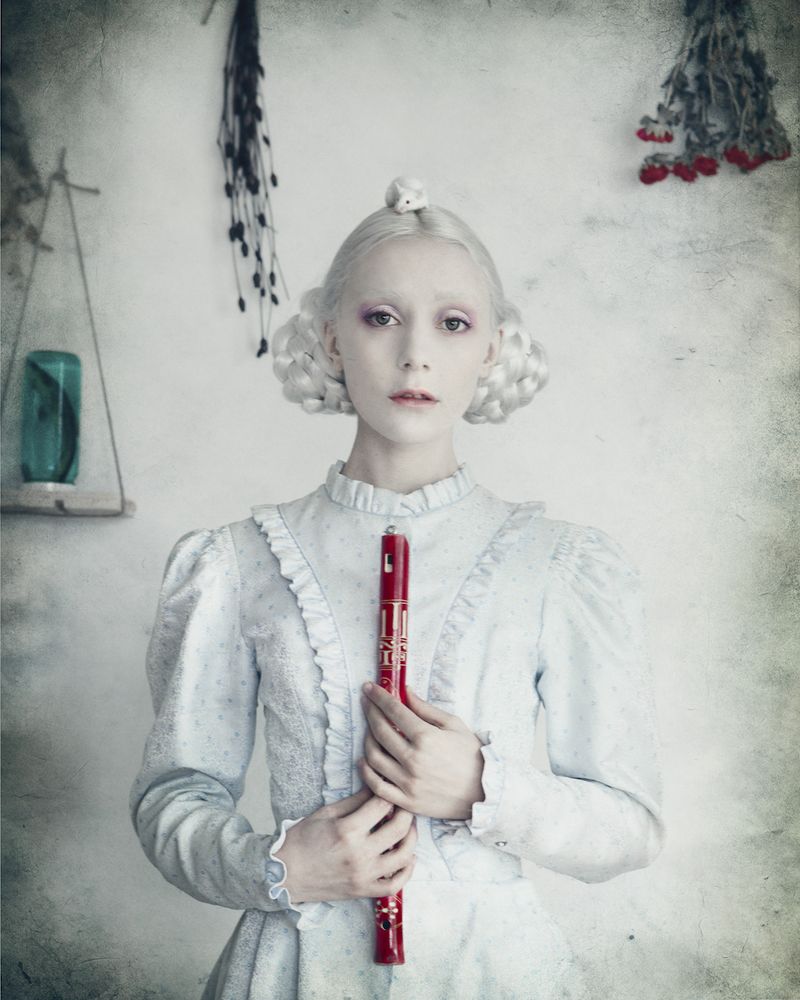 Birds Funeral $800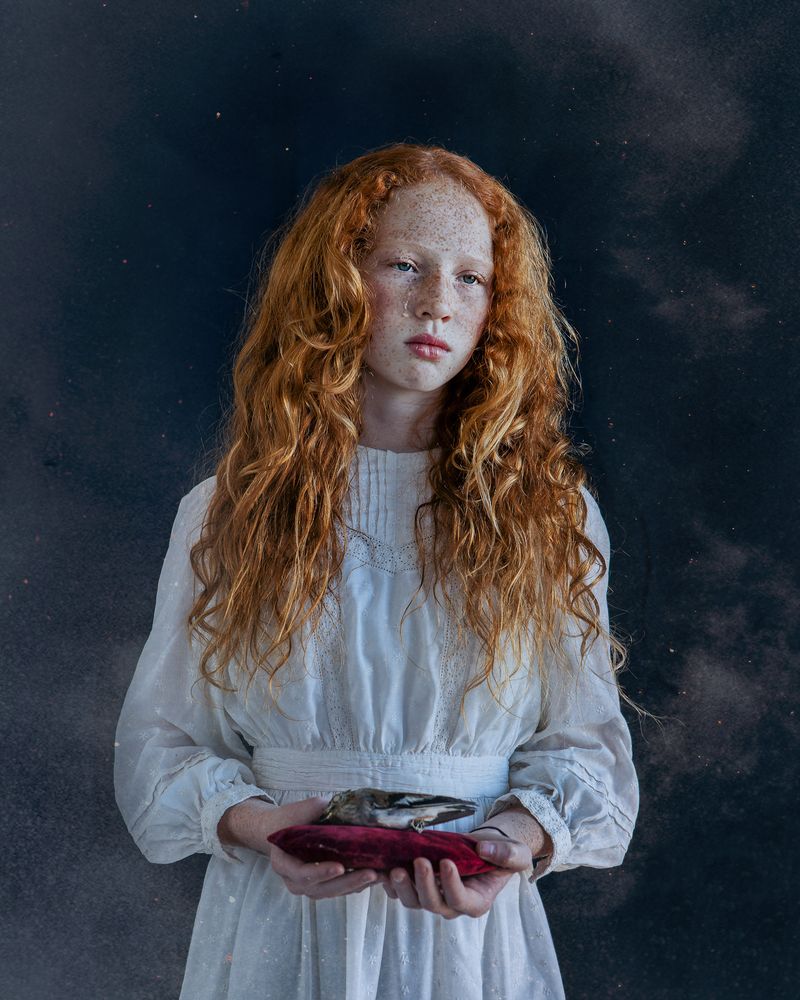 The little girl above looks like she has come straight from Game of Thrones via Little House on the Prairie!
But if I had to buy one piece it would be this one below
EVRITING IZ BIKOZ OF JESTRDEJ  by Zdenko Radovanić, Croatia, 2013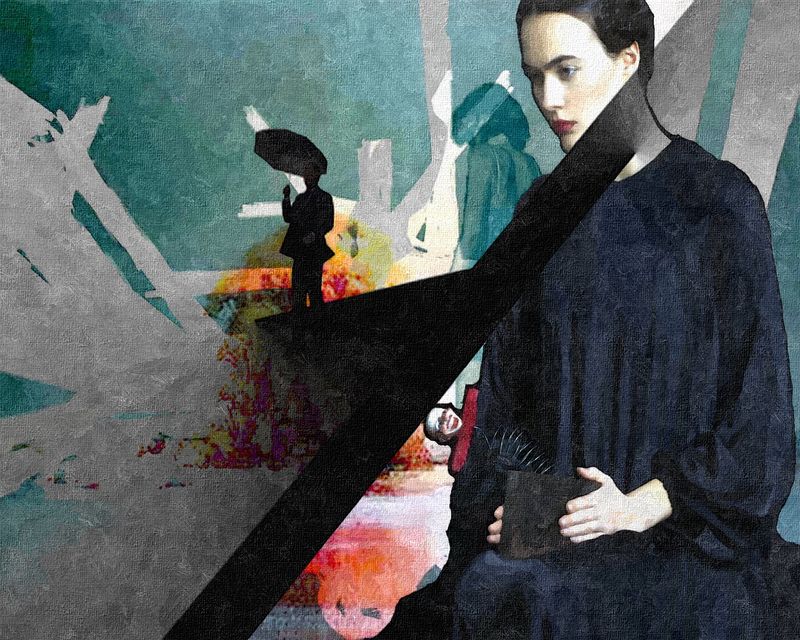 Looking at the expression on the main figures expression, for some reason it feels to  me like a modern take on a Scottish Colourist like Cadell and that my friends can only be a good thing in my book...
Queen Marie
x