ROUGH. SOUTH. HOME.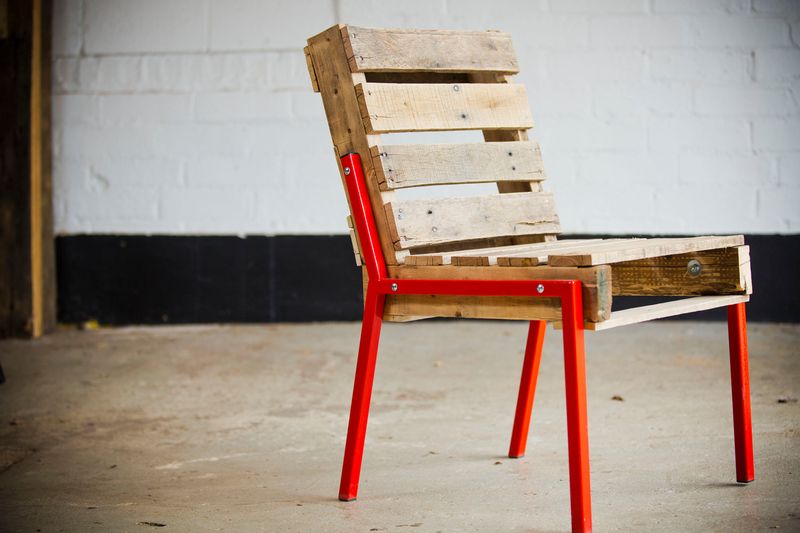 Driving home every night, I pass a factory yard that is piled high with pallets.
I love pallets although I have no understanding why.  Again it could be the print thing, that I associate pallets piled hgh with printed things as a wonderful sight. But regardless of the reason why, seeing them every night, always serves to remind me, that I have still not shared the wonderful work of Clarke Titus of Rough South Home.
Clarke spent most of the last five years traveling throughout the Southeast United States, building, renovating, and maintaining retail stores for a major multi-national company.
In the Fall of 2011, he had an opportunity to start something of his own on his own, and it was an opportunity he wasn't going to pass up. He created Rough.South.Home, and the things he loved to make for himself, his family, and friends are now out there for everyone else.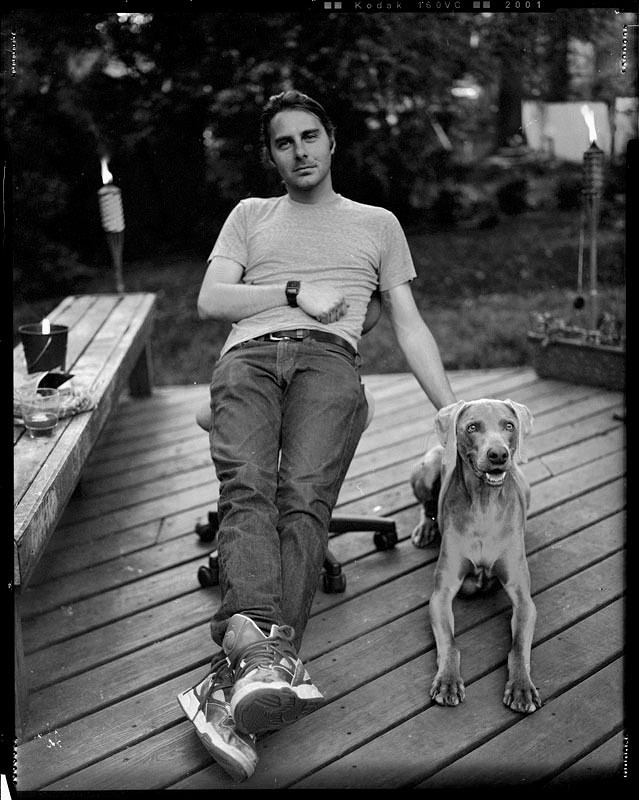 Above is his pallet chair,
A clever clever thing which as well as being stylish and practical has the added benefit of extra storage space. Clarke is always exploring new ideas. As he explains, "I have a hard time making the same thing over and over again without tweaking it here and there or changing a color or finish. I am always looking for ways to make something better." 
Clark sources most of his materials from Atlanta, Nashville, Charleston and all places in between. He describes his style as "an even mix of rustic, modern and industrial, just like any good Southern city," and savors the challenge of wanting a certain item and then figuring out a way to make it on his own...
It's not just his pallet chairs that make my heart beat faster.
His industrial lights and reworked tables are simply wonderful...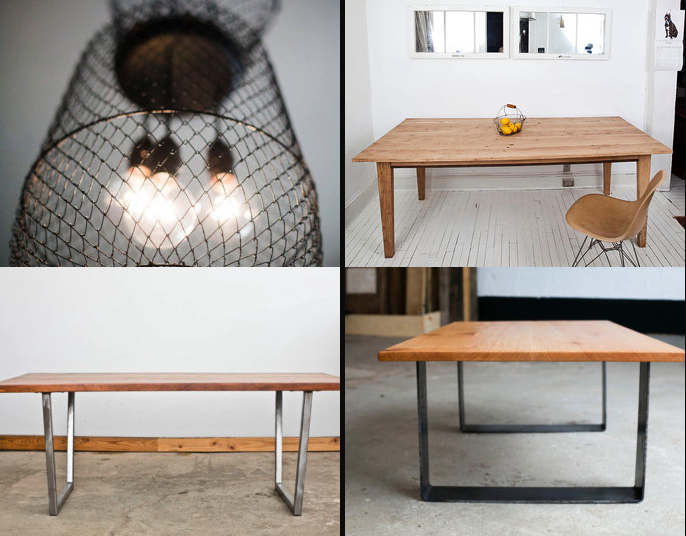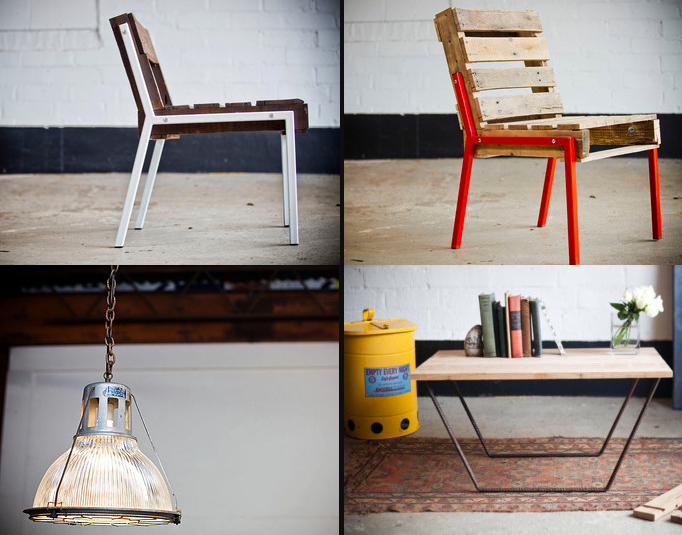 Sadly (although much to the undoubted relief of my bank manager) he does not ship overseas...
Queen Marie