Marshmallow Style
It's cold outside and on a day of chaos and distruption last week, due to insane windy weather, there was chat of the famed Scottish hurricane of a few years ago making an unwelcomed return (Hurricane Bawbag, as it was affectionately known here). On that same day we also had sunshine, rain, wind and snow.
Welcome to Scotland, you'll need a warmer vest.
What better way to combat the weather blues than to bring out the pastel big guns? And what if those big guns were really big? Enter the work of RCA graduate Xiao Li who's graduate collection was a confection of marshmallow hues and exaggerated and oversized shapes. Her vast knits take on the form of wearible sculpture, especially when combined with other materials such as moulded silicone and powermesh.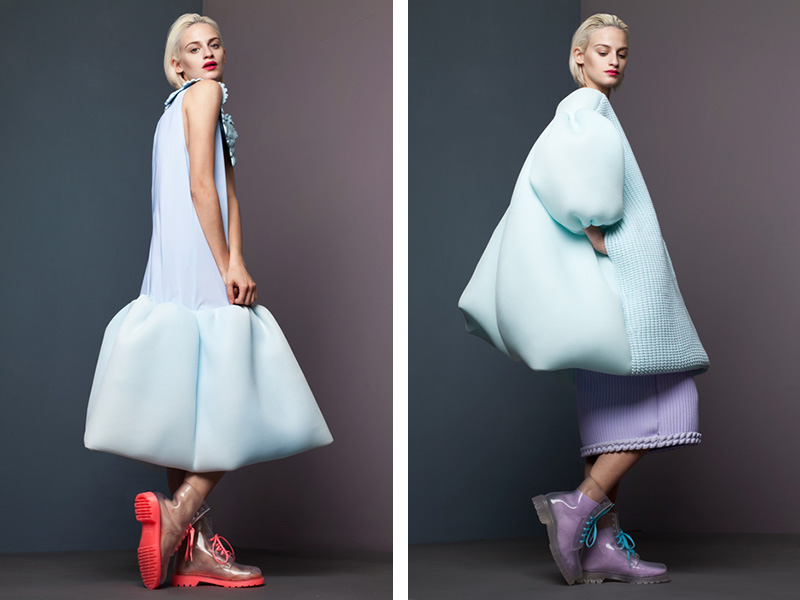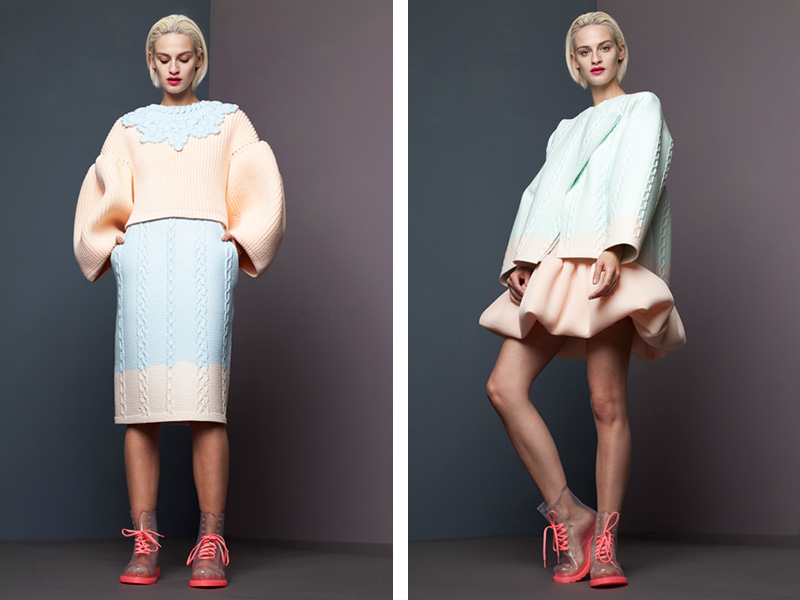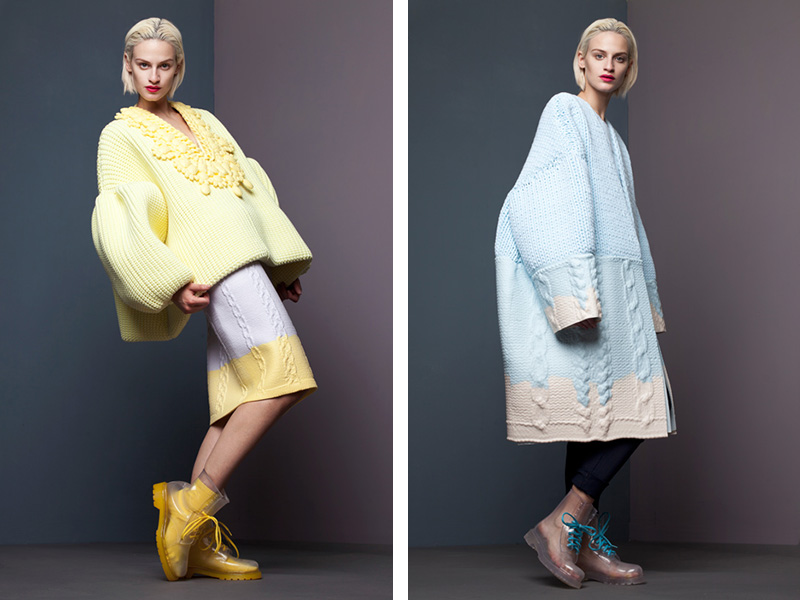 I know most of you are over pastels, if you were ever, er, under them in the first place but for me it's just a colour love affair that never ends. I find them so cheering. 
And clearly others feel the same. She's already racked up a few awards and accolades along the way, such as finalist at the International Talent Support in 2013; Winner of the Feel the Yarn Competition in 2012 and Runner up in the Creative Sky Competition in 2010. She has also been featured in publications such as View Magazine, WAD Magazine and Vogue China.
She's clearly riding high on a marshmallow coloured cloud...
QMichelle