Ballet & Lace
Rebecca Ansah lingerie is a luxury lingerie and bodywear label which began in late 2011.
Rebecca graduated from Barbados College in 2009 with a degree in Fashion Design. She then returned to London to gain experience and develop her skills within the industry and worked with luxury lingerie brands Agent Provocateur and Kriss Soonik.
Her latest collection for AW13 is entitled Lace & Ballet. Needless to say, I was excited to see a collection combining my two of favourite things - underwear and ballet.
It is inspired by elements of ballet such as tutus, ballet shoes and the overall drama of the artfrom. In the collection we see pretty, soft lace detailing and peplum silhouettes in pointe shoe pink and black. Swarovski crystals have been used to create beautiful show-pieces reminiscent of ballet productions and the contrast of lace with solid panel structures is a signature aesthetic of the brand.
I love it all. The prices are also actually rather reasonable with the bandeau bra below, for example, only costing £34.
Below is my favourite combo of products - the Tallulah harness and Serafina bodysuit. I adore this whole look with the pretty lace peplum and perfect shade of pale pink. I'd prefer it without the crystals though, so perhaps I'd like better the Tallulah harness combined with the pink Rosalie bodysuit, shown in the image above.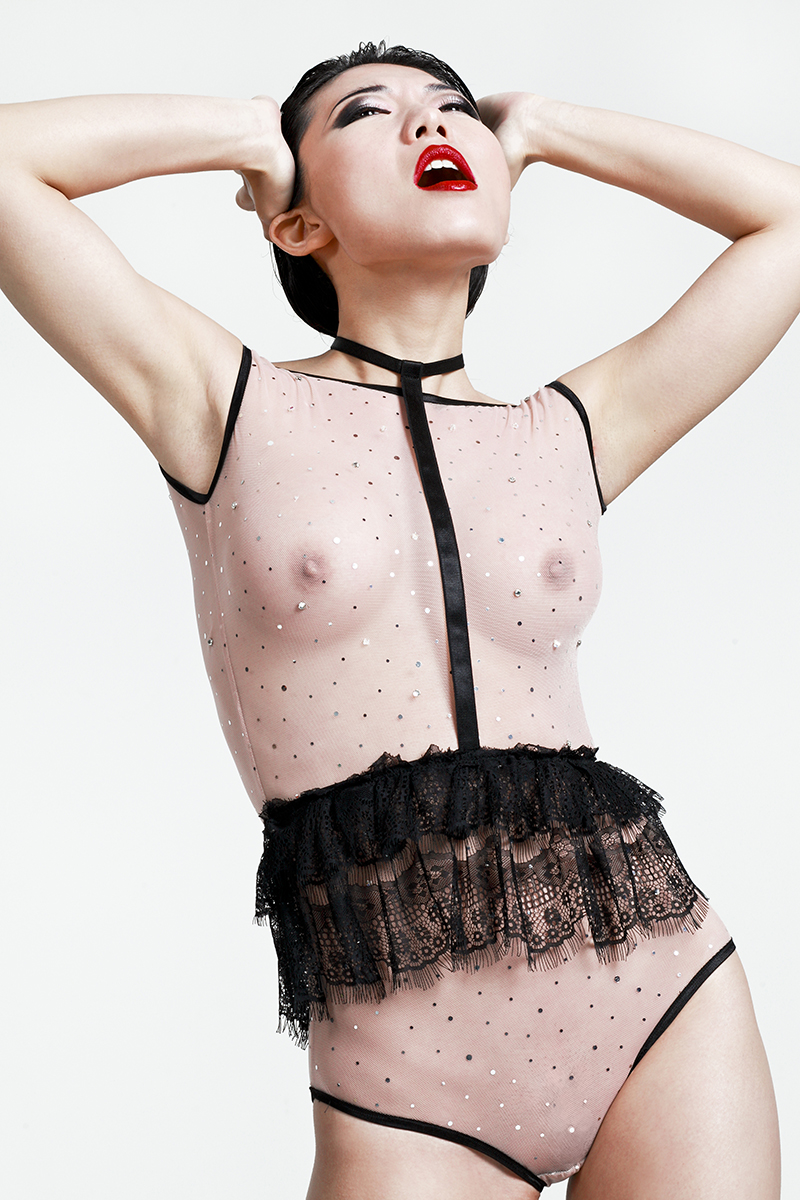 Either way, it's a beautifulway to end the working week.
 QMichelle