"At the End of the World to the Left"
With a severe weather warning issued for Central Scotland today, we have seen 142mph winds with the possibility of snow, and and all the trains off. With trees blocking the roads and trampolines on the railway lines,  it seemed a perfect contrary day to look at a some boys in some summer tie dye.
More specifically the spring summer 2014collection of Julian Zigerli...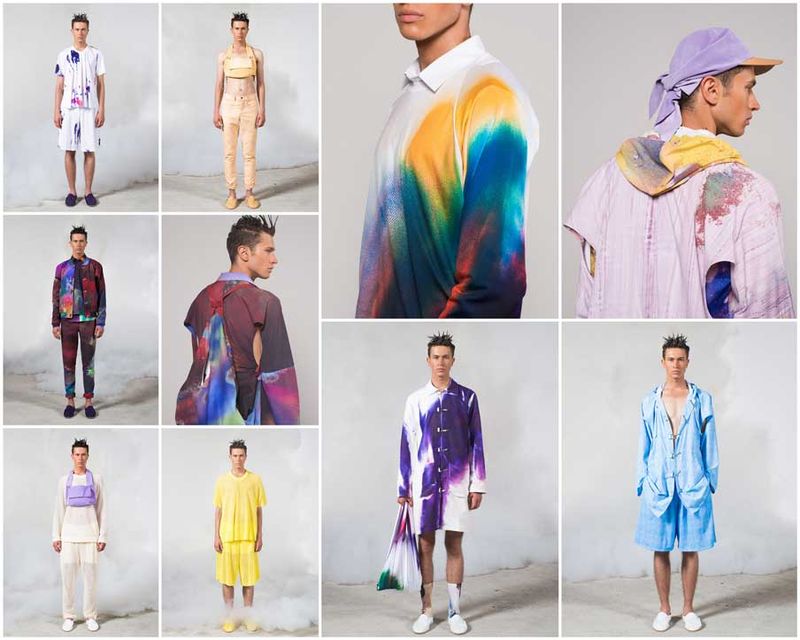 I love his work he always makes me smile
Julian Zigerli was born and raised in Switzerland, leaving at the age of 20 to study fashion design at Berlin's University of Art (UdK).After graduating in 2010, he decided to return back to his roots in Switzerland,with the aim of working with the innovative Swiss fabric industry. That iswhere and when he started his own men's fashion label.
Since his first collection, Julian Zigerli has celebrated great success both nationally and internationally. Including a nomination for the 'Swiss Design Prize' in 2011 and the winning of the 'Federal Design Prize Switzerland' in 2012. He has so far presented his collections in London, Paris, Berlin, New York, Seoul, Zurich and Florence.
Julian Zigerli's men's collections stand for useful, smart and technical high classpieces with a sporty touch.
There is always a lot of love, colour, humour and positivity involved in his designs.
Lord alone knows we could do with some of that right now!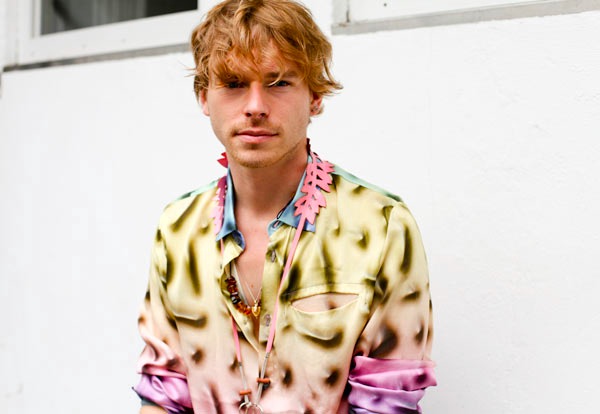 For summertime Julian has worked with internationally renowned artist Katharina Grosse to create an exciting print collaboration.
Entitled  "At the End of the World to the Left" the collection is characterized by its eye-catching, abstract prints which makes them all look like they have been in a spray paint fight. That or rainbow paintball ( if there is such a thing?)
I can't see any of the boys I know in these, they are much to staid a bunch but I do find them charming, especially the bags. I would carry and wear every single one of them.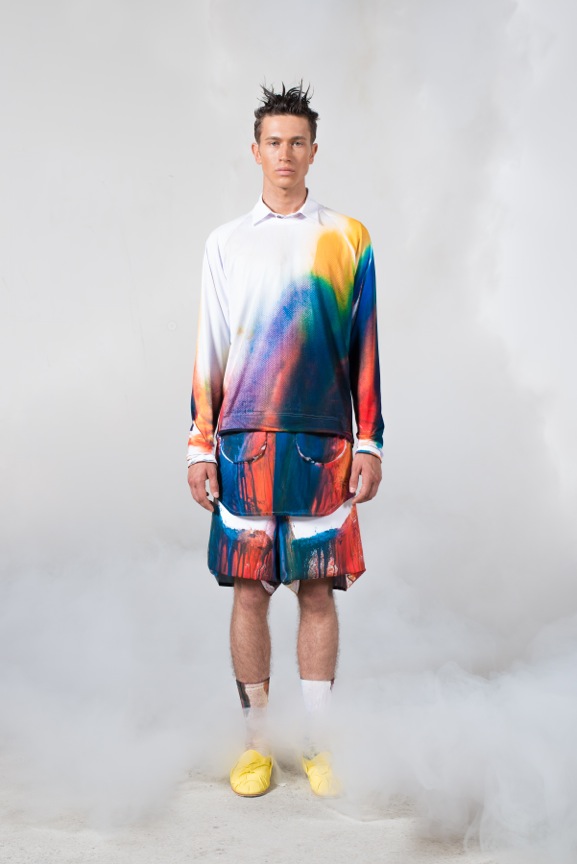 think I feel a little warmer already just looking at these happy prints.

Queen Marie
x