Busty McBusterson
On the very rare ocassions I don't mind being Busty McBusterson, a transformation which happens when I wear 'proper' bras with structure, underwiring and slight padding, my lingerie label of choice is Bordelle. I have the most luscious bandage bra top form there that makes me feel like a 40's movie star with heaving, pointy bosoms. Well, movie star from the neck down at least.
The thing about Bordelle though, is that it's underwear for times when you that's all you're wearing. Whenever I wear my own Bordelle bra under my clothing it kind of looks slightly ridiculous. Suddenly, my 'bullets' look like they're ready to go off! But for luxury moments with your significant other, then it doesn't get much better than this.
But you'll pay handsomely for it. Having said that, you're getting an impressive level of craftsmanship for your money. I can imagine Bordelle lingerie pretty much lasting forever.
On their site currently, I was delighted to see some other colours besides black. Whilst their black pieces are outstanding, it's nice to see how the Bordelle aesthetic works in more delicate and brighter shades. In this instance, we see cheery yellow and a pale beige hue being used in some pretty edgy silhouettes. It certainly makes for an alluring constrast.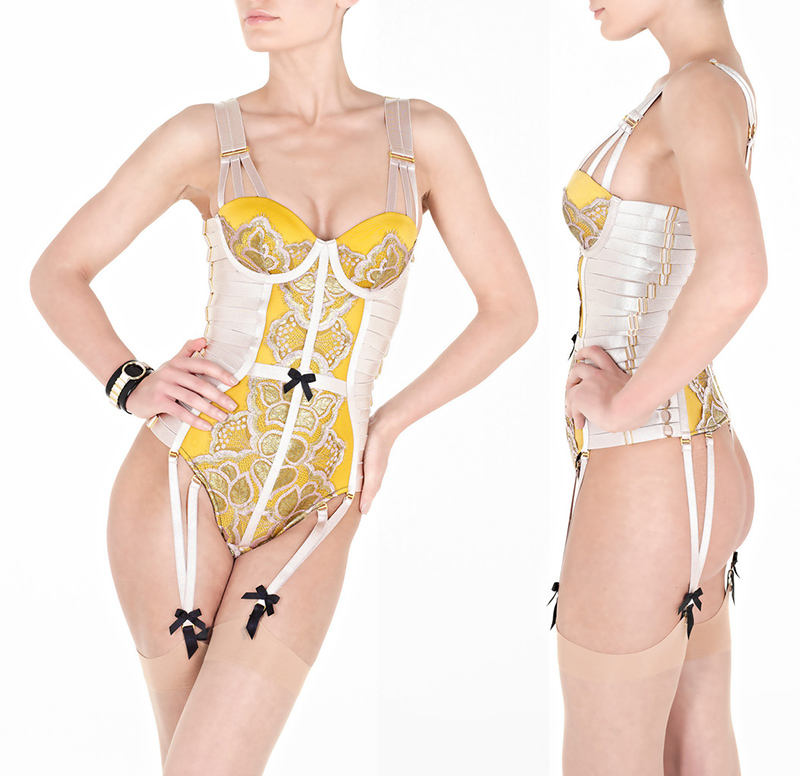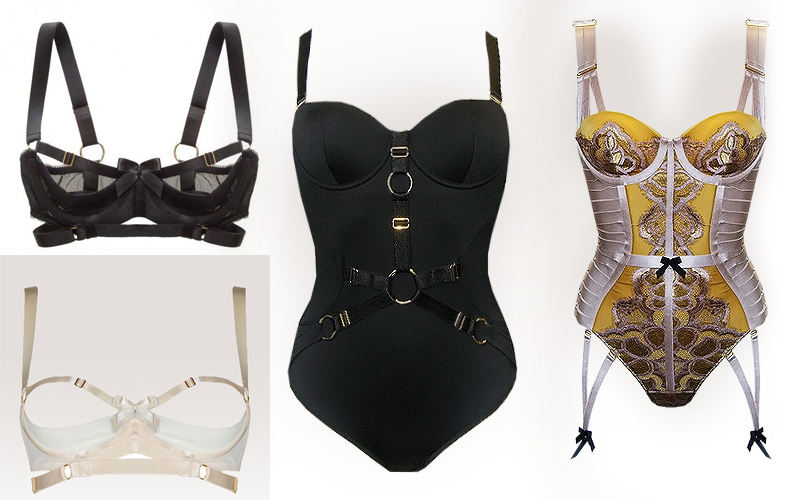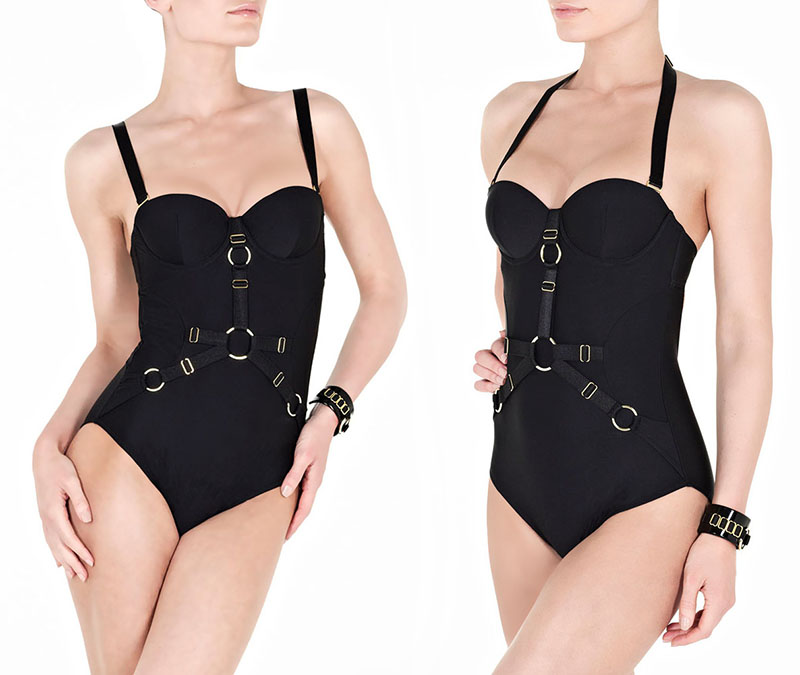 What better xmas to treat yourself to?
QMichelle