sweet like cherries...
*WARNING MEADHAM KIRCHOFF MISHAP AHEAD*
In all the many years we have been writing KOS, I don' think Queen Michelle and I have ever written a post about the the same thing, on the same day. Until now. Doh. 
So I've amended mine and just tried to give you a bit of background about the collection.
Two Queens, One collection, Two posts! Who'd have thunk it...
Say hello to The Cherries...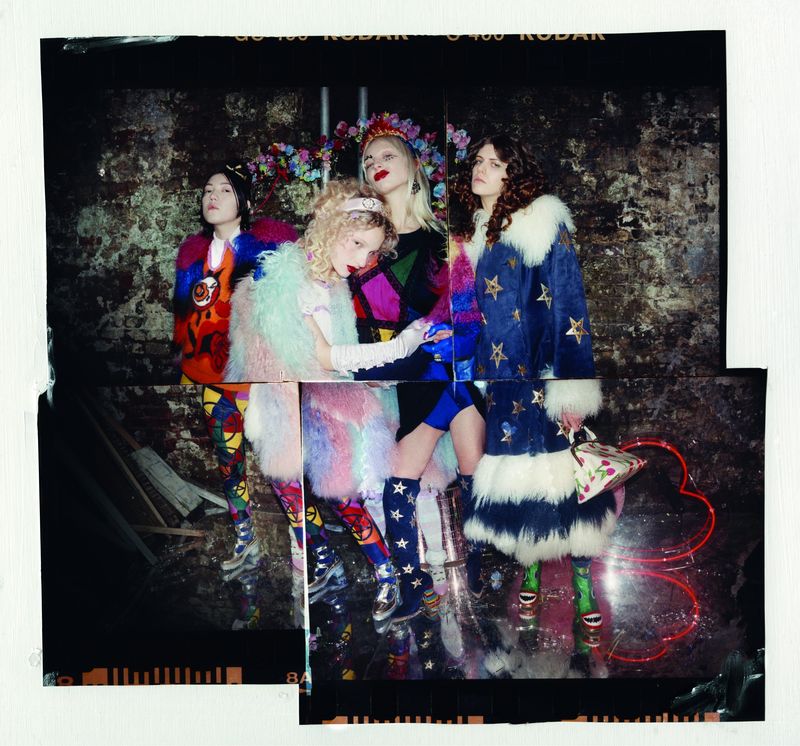 This imaginary group of girls are fresh from the fevered imagination of Meadham Krichoff this coming Christma at Topshop.
Comprising of 89 pieces it is TOPSHOP'S largest designer collaboration to date.
 The story for this collection is that of a girl band, The Cherrys - Cherry Cherie, Cherry Satanika, Cherry Pikka and Cherry Blossom. A collective of rebels, each Cherry embodies their own signature style. 
 Edward Meadham and Benjamin Kirchhoff, explained the collection saying - 'This collection for TOPSHOP was inspired by the idea of a band or a gang which we named "The Cherrys". The overall aesthetic was influenced by Marylin Manson and the Spooky Kids, Kembra Pfahler and glam rock. It is an enormous and all encompassing collection which will offer a myriad of choice for any customer to adapt or reject as they see fit.' 
 A large selection of accessories, footwear and jewellery provide standout pieces in the collection and embody Meadham Kirchoff's aesthetic to complete the look.  Platforms are fur-trimmed and mary-janes are pointed with marshmallow heels. 70's style platform boots feature cartoon faces and come fully covered in fun fur to be worn with stripe ankle warmers.
Handbags are fun and playful, such as a heart shaped lace detail clutch and rainbow fur bucket bag. Scarves are oversized and stripy while hair bows, star pendent necklaces and pink studded chokers can finish the cherry look.
Which of the four cherry's is your favourite?
Cherry Satanika
Cherry Cherie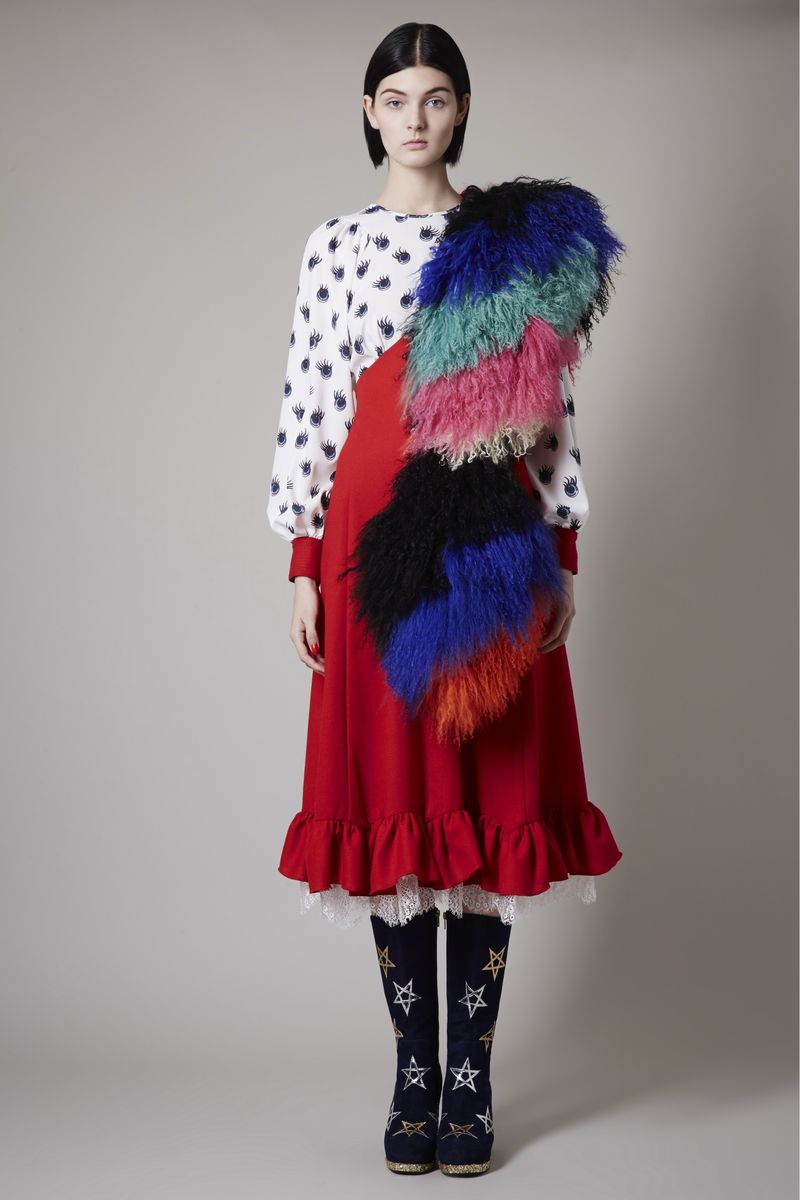 Cherry Blossom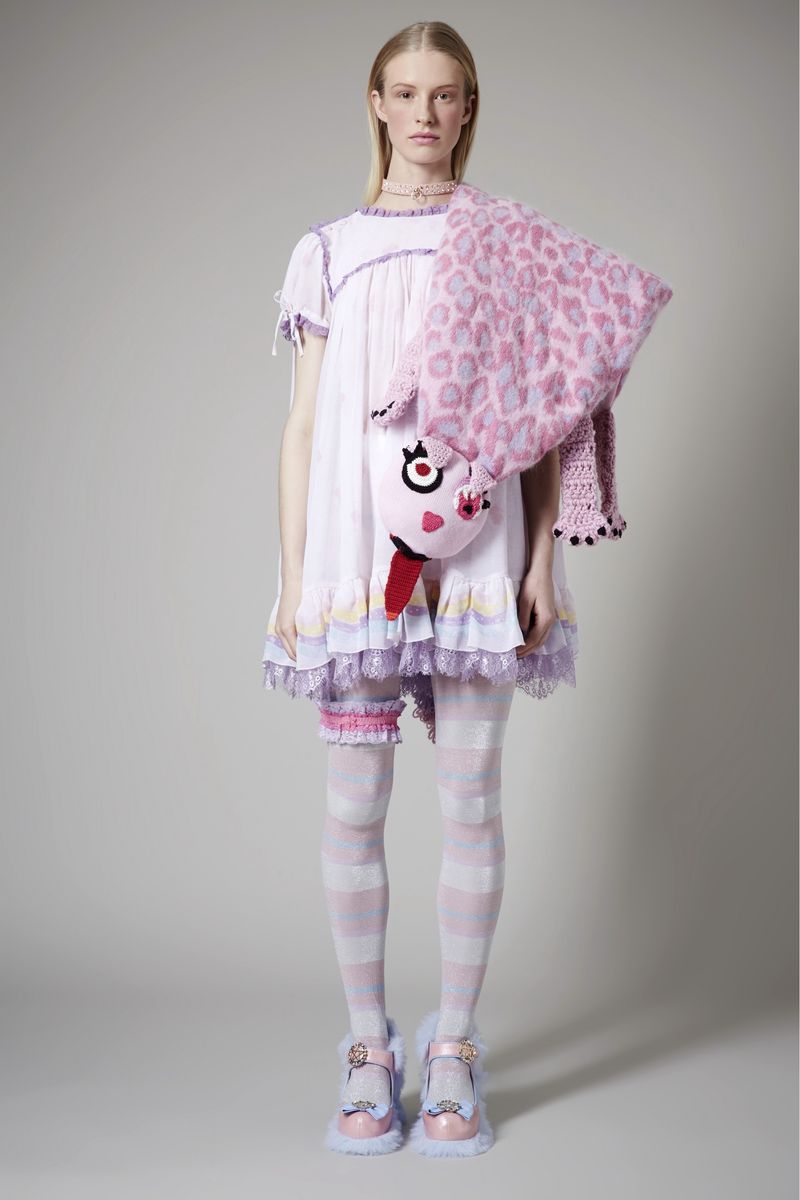 I am obviously decades too old to even entertain 99% of this collection but I would happily snuggle up up in this Mongolian Wrap.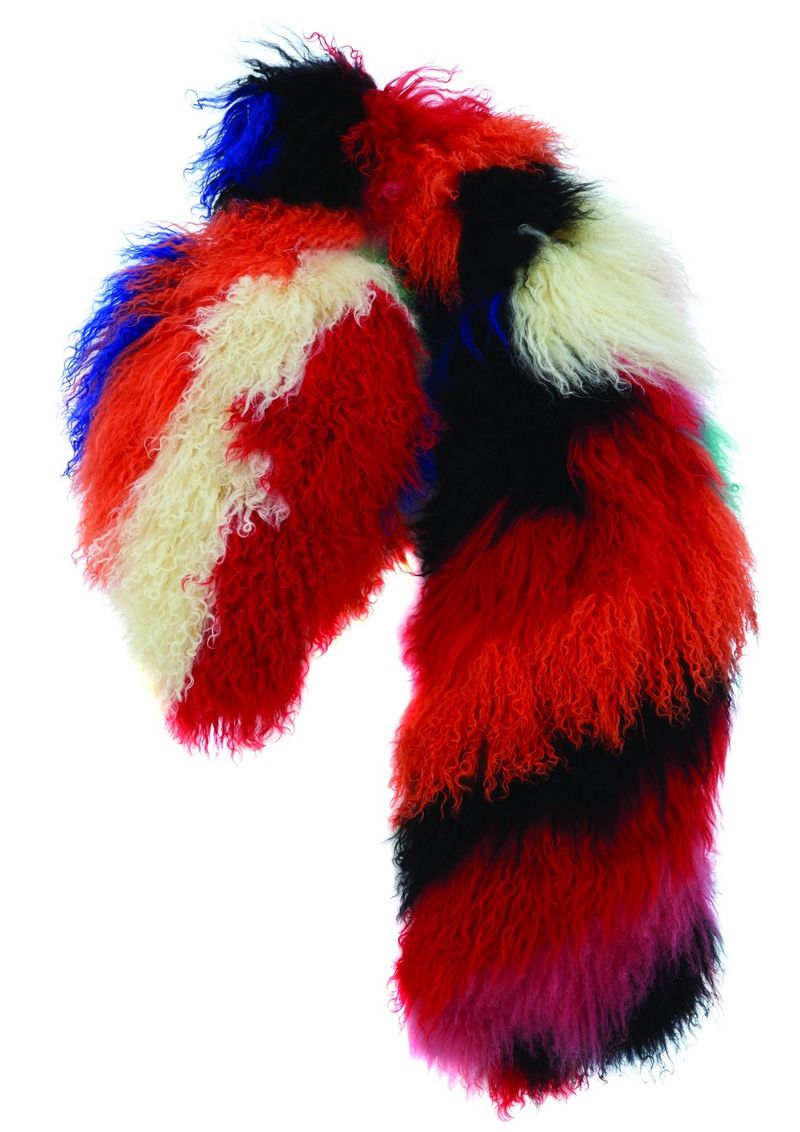 And I can imagine Oor Frances happily tottering around in these red sequin marshmallow heeled shoes
( which remind me of very very old Ferragamo wedges)
Such fun...