Unexpected Erdem
So, Erdem. That was unexpected.
I haven't really gone to much effort to dissect the Ss14 shows yet, but I'm slowly and steadily pinning images to Pinterest that leave me inspired and one such images is a closeup of a white lace dress from Erdem.
Some of the mainstream fashion media were not entirely sold on Moralioglu's visual departure, clearly confused as to why he chose to move away from an already successful formula. Maybe that is why - he was fed up of the current formula? Fashion doesn't always like change, apparently. 
The collection is said to be inspired by British public school but I admit I really didn't get much of  a sense of that, instead the mostly monochrome collection had lots of Chanel overtones to me, and if I were the marrying sort, I'd definitely turn into a Bridezilla to get my paws on the floor sweeping, white lace shirt dress as my wedding dress.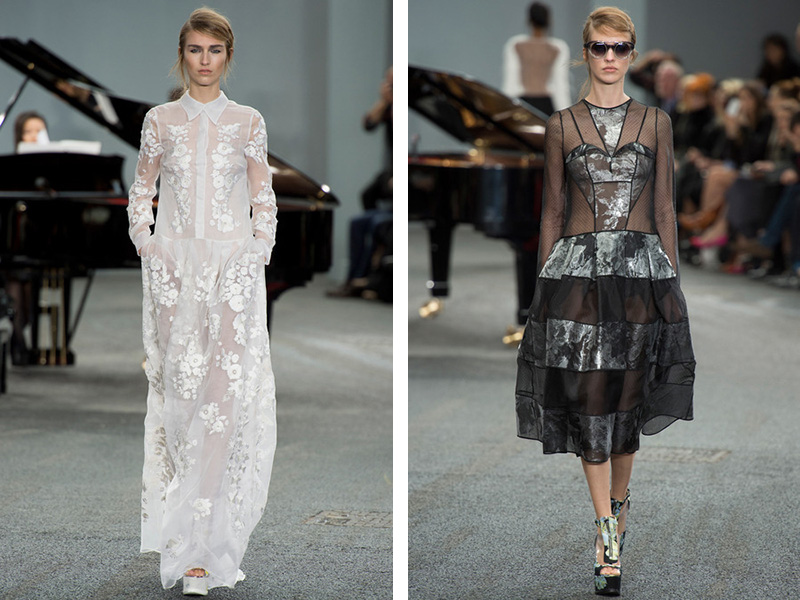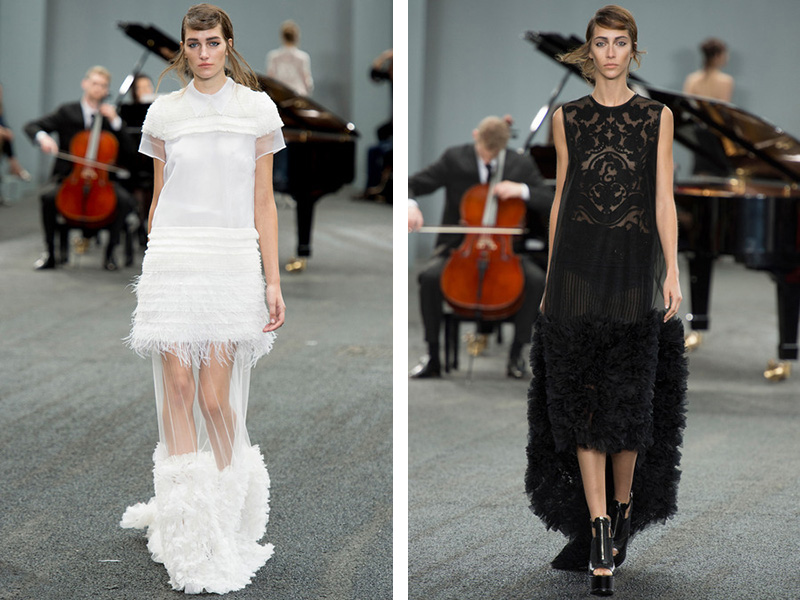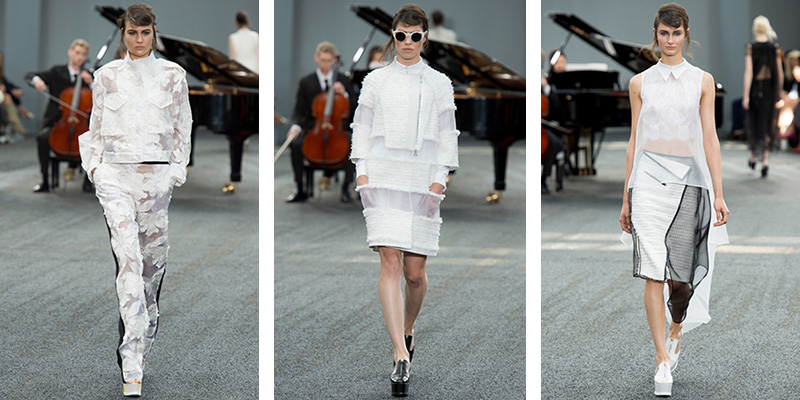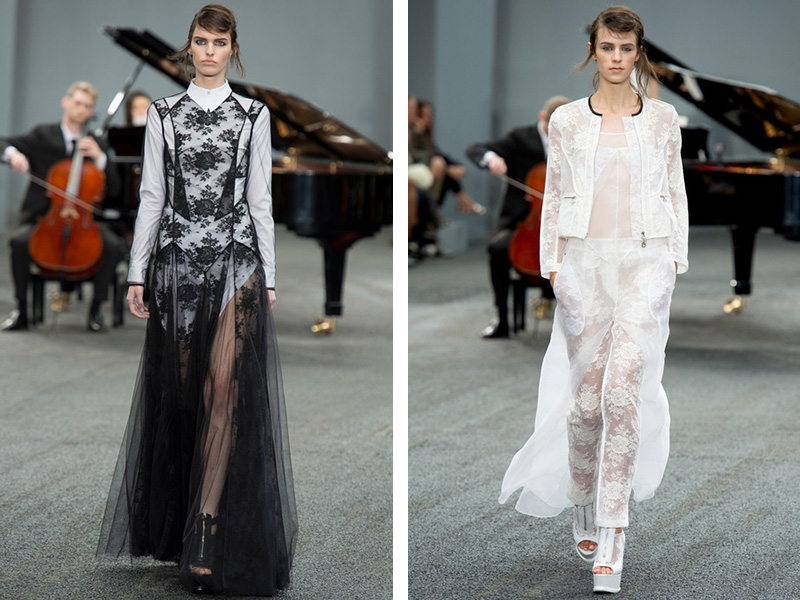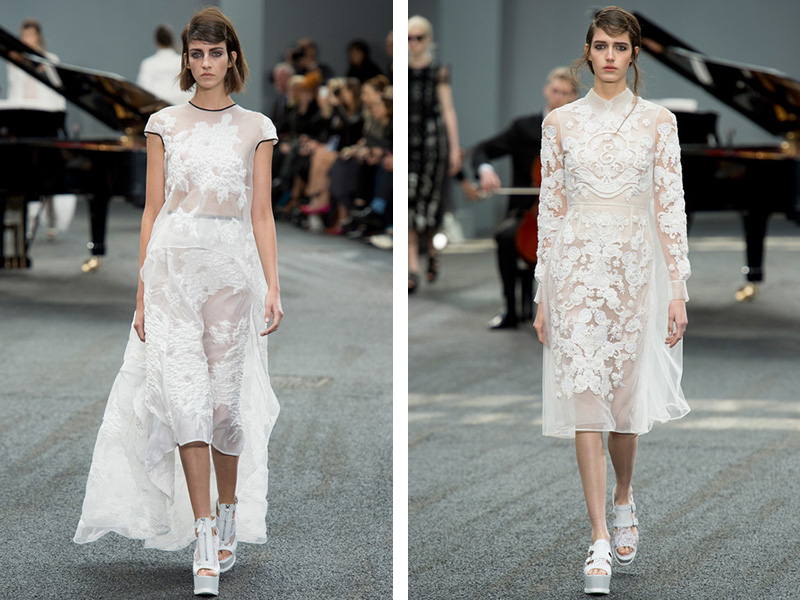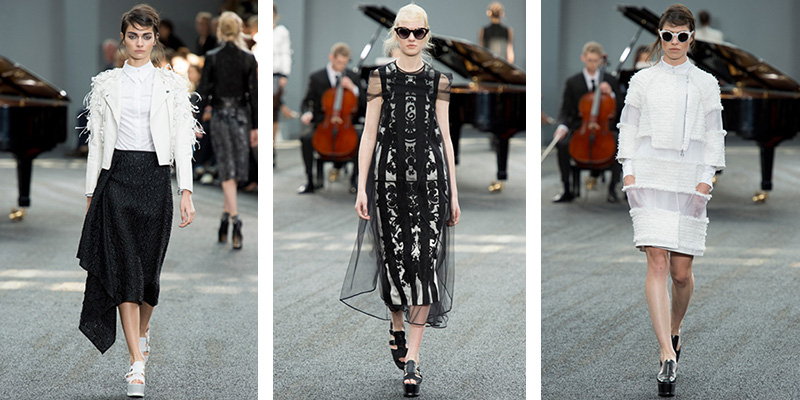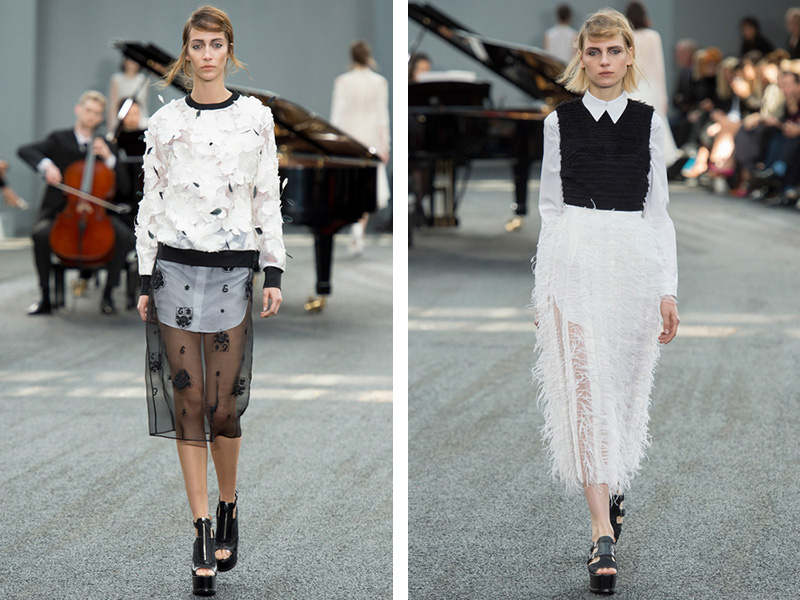 Textures played a key role in the collection with boucle, tulle, wool dress, ostrich feathers and lace all vying for your attention. It certainly got mine. I adored this collection. There is simply nothing in it I wouln't wear, including the strange white fringed, Dolly Parton-esque biker jacket. Will Erdem fan Michelle Obama wear it? Probably not, but being a tad too edgy for the first lady isn't neccessarily a bad thing.
QMichelle