a scarf with something to say...
 You can never have too many scarves. Ever.
This season, Dame Vivienne Westwood presents the perfect winter warmer, the Climate Revolution Scarf. Westwood launched the Climate Revolution to raise awareness about climate change and our need to take action.
'The Revolution is already begun. The fact of man- made climate change is accepted by most people. Through every walk of life people are changing their values and their behavior.This continues to build the Revolution. The fight is no longer between the classes or between rich and poor but between the idiots and the eco-conscious. We need a formal inauguration of the Revolution and a plan of operation.'
 Much as I admire the sentiment, I am much less enamoured of the price -£110! !! from here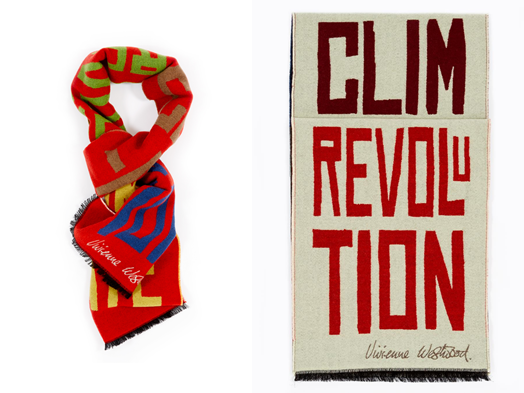 We are big fans of  The Cambridge Satchel Company here in The Kingdom ( I have lost count of how many Queen Michelle has!!!!) so I had to share their latest collaboration with, yes you guessed it -Vivienne Westwood.
Talking about the collaboration, company founder Julie Deane  said "Vivienne Westwood is an iconic British designer with a strong ethical base and I am incredibly proud of the association," 
She has plenty to be proud of, these satchels work wonderfully wonderfully well. Taking its starting point from Westwood's 1981 Pirate collection, the three bags are available in two sizes and bear the iconic pirate buckle displayed on her infamous boots.Furthermore the three colourways (white/red, brown/black and yellow/black) showcase the squiggle print first debuted in that same collection more 30 years ago.
Much as I'm taken with the subtlety of the brown/black, I think I have to go with the red and white as my absolute favourite!
A limited number of each bag is available from www.viviennewestwood.co.uk and www.cambridgesatchel.com.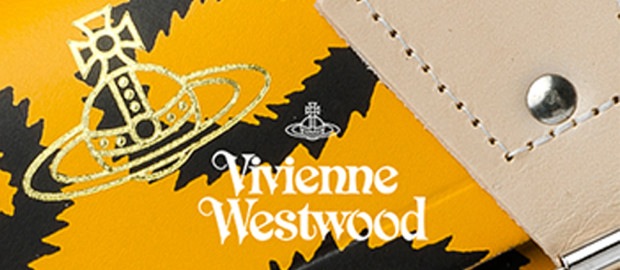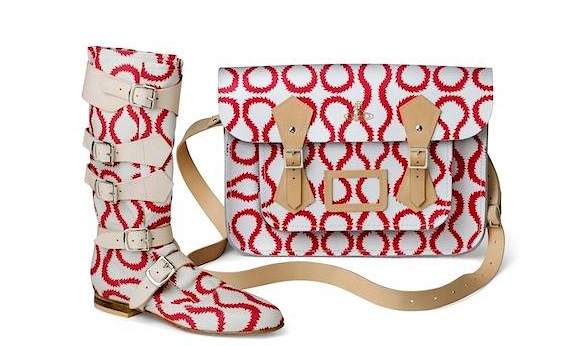 Queen Marie
x