Kosovo Brides
Apologies to anyone who has already seen this collection on other Scottish blogs. I didn't realise it had being doing the rounds when I orginally wrote it last week. I generally try and avoid duplicating content which has appeared on other blogs where possible, however in this instance I'll make an exception as it seems a shame to waste it.
Everyone needs a bit of silliness in their wardrobe. It might be something brightly printed, some garish colours, perhaps a muppet top, colourful or fun fake fur or, erm, clothes with faces? I perhaps more than most can get behind sartorial silliness. And so, apparently, does Isolated Heroes. Isolated Heroes is the luxury unisex street wear brand, ran by Scottish designer Samantha McEwen, who was nominated for Young Designer of the Year at the 2012 Scottish Fashion Awards.
Samantha contacted us to tell us about her new collection for SS14. She explains that her SS14 takes "a magical turn based on traditional Kosovo Brides and 60's sci fi movies. Infusing elements of street wear and dress up the collection is full of mystical digital prints, hand crochet two pieces, metallic biker jackets, faux leather and fluffy feathered fur coats."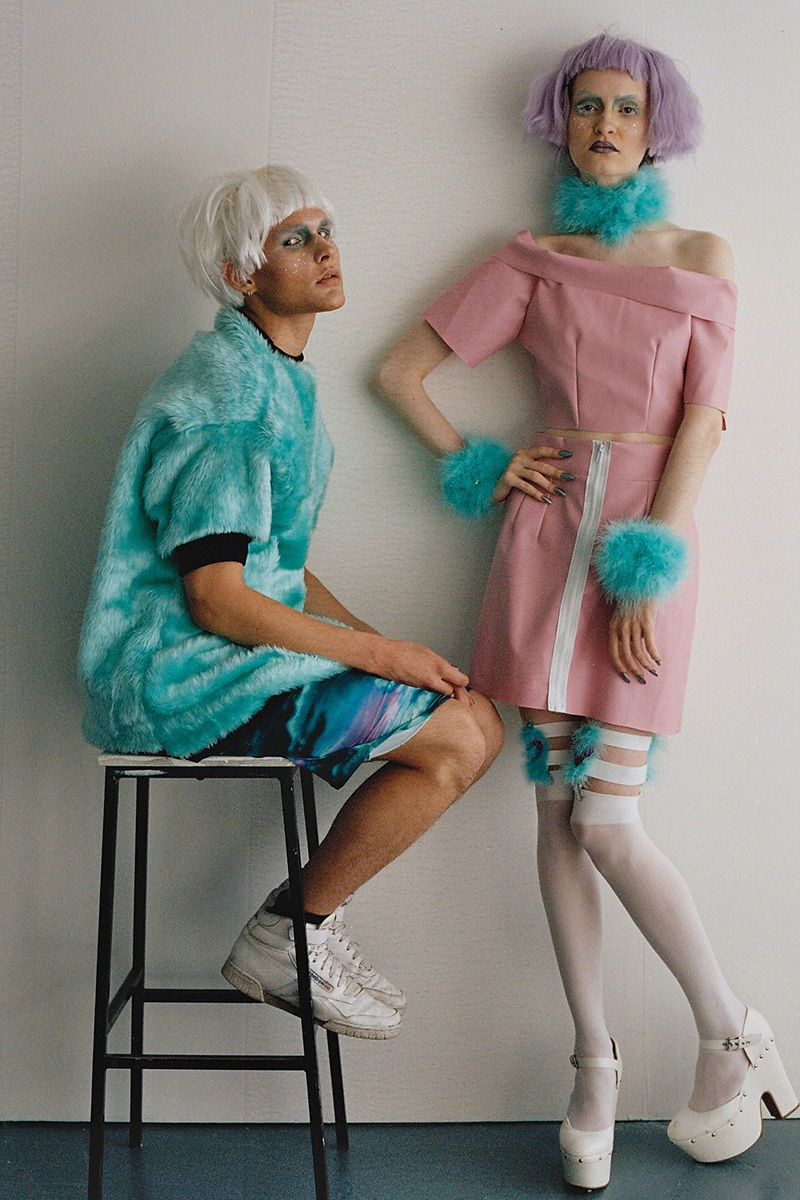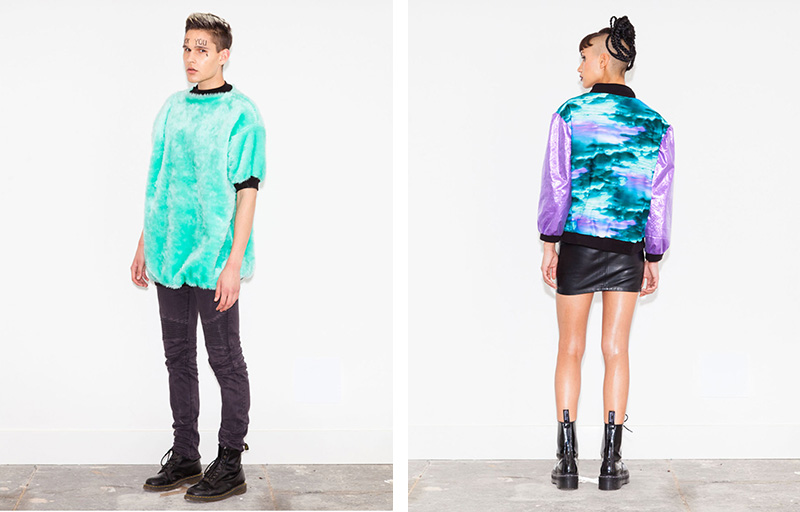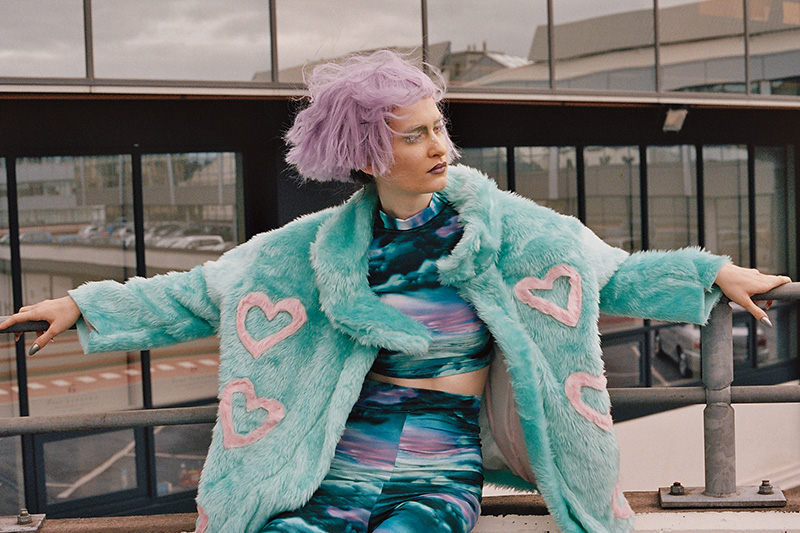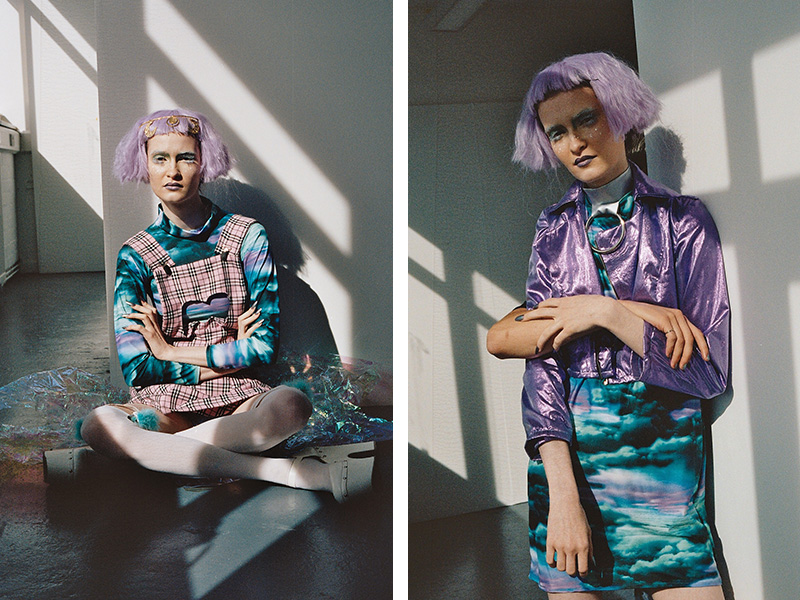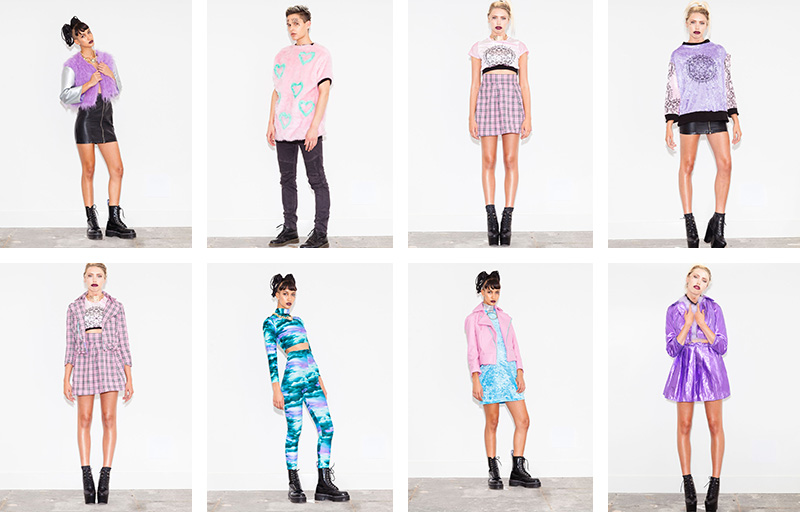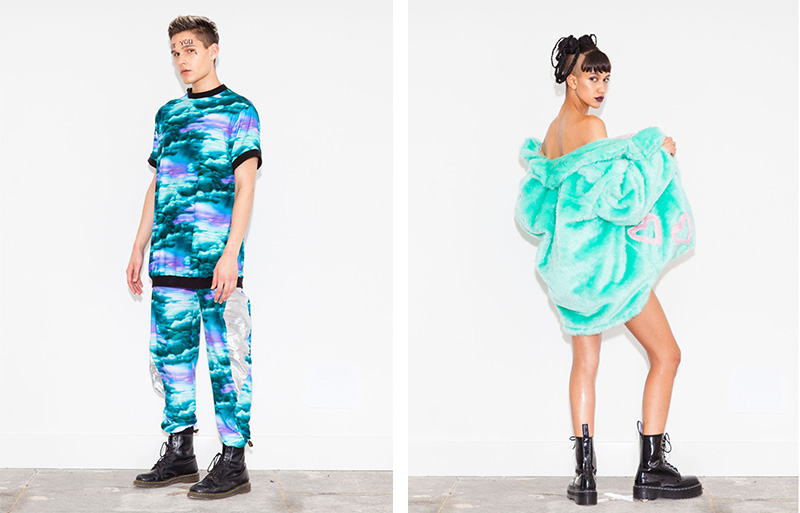 I first featured Samantha's work back in 2011. Her work then was filled with the same colourful visual dialogue as now, but now she's refined the idea and it's come together in a much more cohesive way, without losing any of the fun that made it special in the first place. 
The colours are bright and bold and are pushed to the point of almost being sickeningly sweet, but take the pieces individually, out of this context, and you have a series of garments which work on their own to bring a little life into a wardrobe. Sure, a blue fur coat adorned with hearts might not work for everyone, but you can see how in a more demure setting, it would work as the showcase piece in an outfit.
QMichelle