Blue and Black...
 We may be inching closer to the end of the year and yet the festivals keep on coming.
Sometimes I genuinely feel as though I am suffering from Festival fatigue. Every year of them more and more of them spring up. Music, Food, Fashion, Interiors, Gardens - you name it and you can bet your arse there will be a festival about it. 
But last week I stubled upon a worthy and intriguing one - Scottish Mental Health Arts & Film Festival
The Scottish Mental Health Arts and Film Festival is one of Scotland's most diverse cultural events, covering everything from music, film and visual art to theatre, dance, and literature.  The annual festival will take place in venues across Scotland throughout October 2013, aiming to support the arts and challenge preconceived ideas about mental health.
The older I get and the furthr long the path I go, I realise the essential need for good mental health! so I am delighted to see the emergence of this one.
 One of the films it showed at Dundee Arts Centre last week will be of particulat interest to our own Queen Michelle seing as it features her first great love - Adam Ant.
The film is called The Blue Black Hussar
[youtube http://www.youtube.com/watch?v=lZ2d3TwWVLo] 
"Adam Ant was one of the biggest pop-stars of the 1980s, before a nervous breakdown consigned him to a creatively enervating passage through the mental health system. The result of over a year spent with the eccentric singer, award-winning filmmaker Jack Bond's documentary charts Ant's much vaunted return to the music scene — older and wiser, but still the erudite, charismatic, flamboyant figure of 30 years ago. Largely a fly-on-the-wall, Bond's camera is nevertheless a revealing window into Ant's life: his overactive mind and his effervescent personality. Careering from London to Paris on a recruiting drive for his comeback bid, meeting a host of colourful supporting characters, and showing off material for his new album, THE BLUE BLACK HUSSAR is a hugely enjoyable tribute to a true musical icon. 
Jack Bond's decision to make this documentary was based on their friendship, which gives an intimate, authentic dimension to the film. Although we get the strong sense that Adam is 'playing up' in the role as dandified, opinionated rocker seeking to shock and appall, the film reveals intimate moments showing sensitive intelligence. Shopping for bric-a-brac in French backstreet vintage shops, cigar-smoke filled conversations about motorbikes and tipsy chats about past lovers with Bond give insight into Adam's obsessions, personal interests and hobbies revealing a genuinely charming and funny character.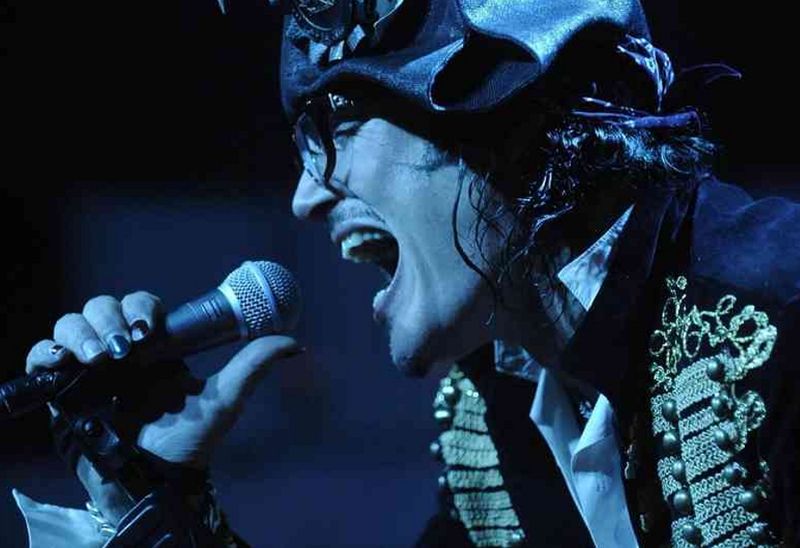 x