the seagull and the hare...
Those are not two creatures you would normally think of together.
But then, most of us dont have the imagination of the talented artist Gladys Paulus
She is a felt artist based in Somerset, England who is inspired by the alchemy of the feltmaking process. Her work explores the transformational and theatrical qualities of felt and is quite simply beyond breathtaking!
To call them them headresses or masks is to do them a huge disservice, they are transormative pieces of art.
Pieces of art which Queen Michelle and I would happily wear in a heartbeat, even if all we were doing was sitting on a couch trying to drink a cup of tea....
She says -
 "I made my first piece of felt in 2005 and fell in love with the simple, humble materials and the physicality of the feltmaking process. By adding water, heat, soap and friction, loose wool fibres become a versatile fabric which is then sculpted into tactile forms. Feltmaking taught me to be patient and flexible, as the fibres can behave in unpredictable ways. By experiencing and observing the process time and time again, one can learn to work with the fibres, rather than against them.
 Generally, I look to the natural world for inspiration. The patterns, fractals and systems of nature fascinate me. I choose to work with wool because of its low impact, sustainable nature and being able to buy my raw materials from local smallholders and farmers. I increasingly use local and rare wool breeds and I am experimenting with growing and dyeing with plants.
 The majority of my current work deals with a direct transformation of the human form. My headdresses and adornments turn ordinary acts and places into disquieting scenes and have the surreal air of a fairy tale. Playing on a childlike sense of fear and wonder, this work is informed by folk tales, children's stories and the visual imagery of my childhood in a culturally mixed family. It also points towards questions of human integration, identity, and the knots we tie ourselves in whilst dealing with a world that can seem bewildering or simply foreign. My family history of migration through the generations, and my own emigration to the UK lies at the heart of this."
I say -
"Quite simply, this is folkloric felt that makes my heart sing"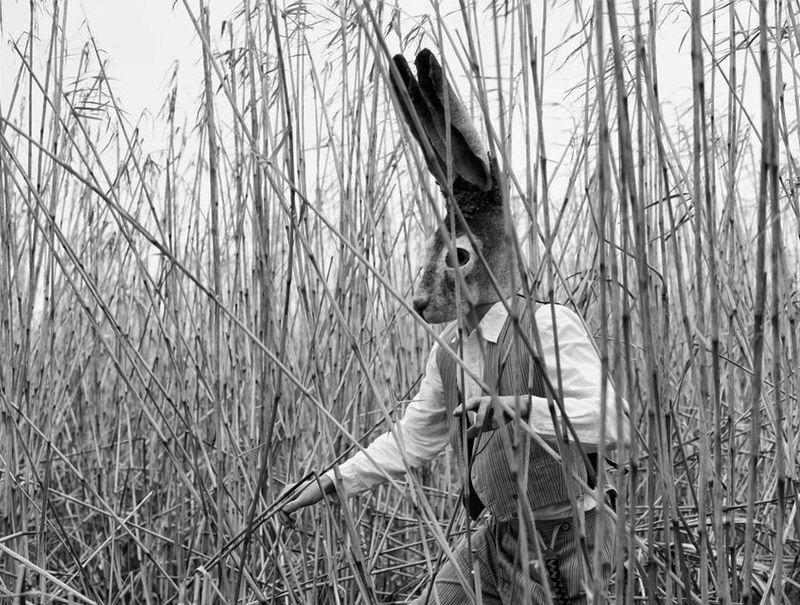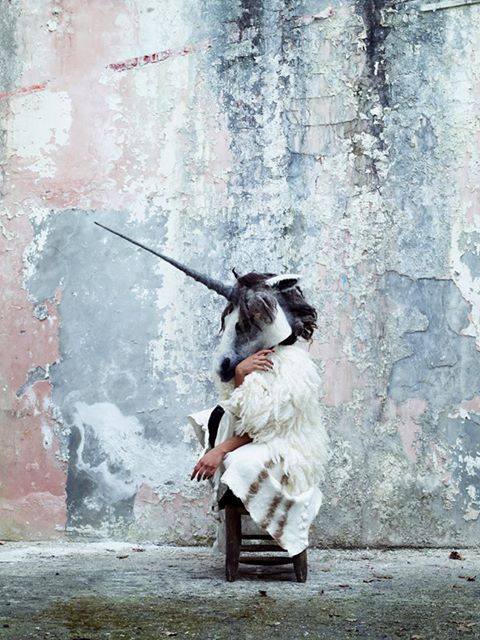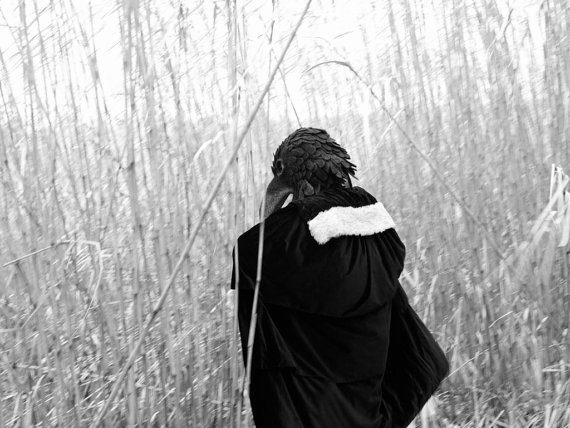 Her etsy store has been closed while she has been on holiday but is due to open again in September.
I for one can hardly wait....
Queen Marie
x