high and dry...

 Every so often, while prowling around etsy, you come across someones store that truly warms the cockles of your heart. Americana Dry Goods is one of those!
Honouring those workers from the mills to the mines of America, Americana Dry Goods is a small batch dry goods company that focuses on artisan crafted American made goods.
 As the son of a Southern American textile worker, Founder Shaun Garcia has deep roots in small, southern mill villages. Shaun's father, uncles and great-grandfather worked in the mills. Growing up in a small mill village instilled in Shaun the importance of the American worker.
 Americana Dry Goods are crafted only a handful at a time. Each item is constructed from American materials made in factories that employ the American worker, and the backbone and spirit of America. Leather goods are made of Horween Leather from Chicago, Illinois or other domestic tanneries. Selvage canvas, denim, and chambray come from Cone Denim of Greensboro, North Carolina. All the hardware we use is sourced from Weaver's Leather out of Mt Hope, Ohio.
The store also offers pieces of Americana that have been carefully "picked" from all over the nation by Shaun himself. When he is not handcrafting goods, he is out on the road "picking." He focuses on items that represent the American worker. From the work clothes they wore to the weekend gear of the family camper. His goal is to bring back the life of the American Worker and offer goods that are American made.
 Shaun also focuses on honoring America's heritage as the Chef de Cuisine of Soby's New South Cuisine in downtown Greenville, SC. In 2010, he took his commitment to heirloom ingredients to the next level by establishing Soby's Farm at Dark Hollow, an ambitious project that raises produce from the Slow Foods Ark of Taste list for use in the restaurant. The Ark of Taste, a collection of food items in danger of extinction, promotes and protects the vibrant flavors of American ingredients, and by growing these items for Soby's, Shaun is assuring that the restaurant will be able to offer dishes that honor culinary history.
But what have capitvated me most of all are his mailbags!
Handcrafted by Shaun at home using  the highest quality Horween leather and materials, these are bags built to last, even coming with a lifetime guarantee. Shaun himself says "These bags are made to be passed down, generation to generation. It's like a black leather jacket, they're timeless in style."
There are approximately 23 copper rivets added to each mailbag. All are hand set, hand cut and pounded down by Shaun himself, using an old railroad tie as an anvil. This is how the original USPS mailbags were made, which inspired the entire look of his bags. Shaun, "If you want to make the bag last, you use these rivets." 
Horween Leather Postal Mailbag (Messager Bag)  £297.52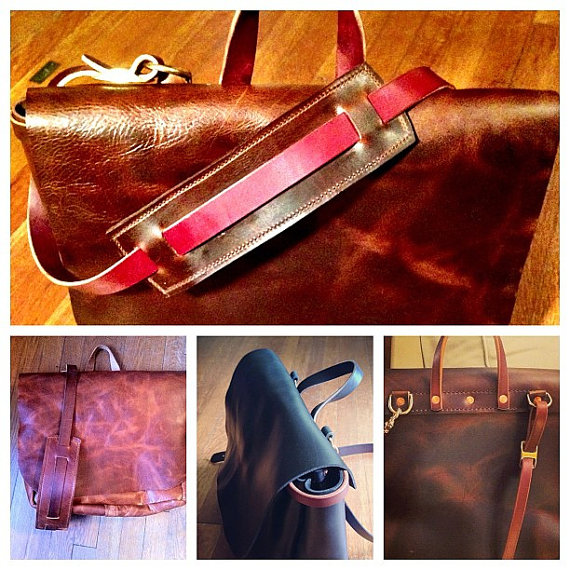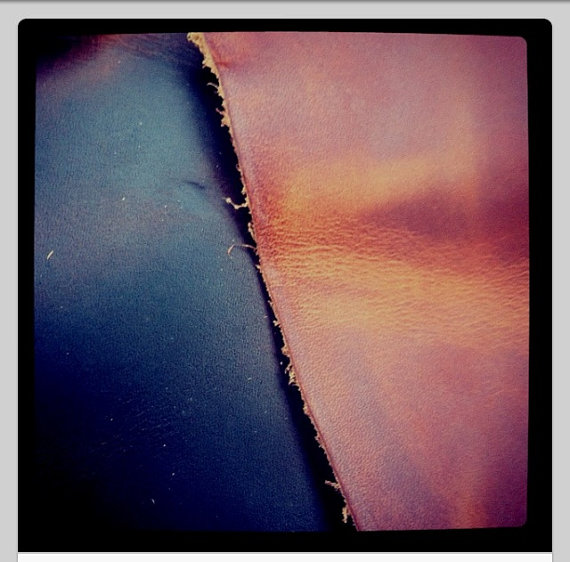 Each mailbag is made to order and takes around two weeks to complete.
Which is no time at all to wait for something as truly wonderful as this... 
Queen Marie
x