Nuns Are Us
In view of all the recent nun chat Queen Marie has been having lately, I thought I would share with you and her these looks from Aganovich, which are very austere and ecclesiastical in nature.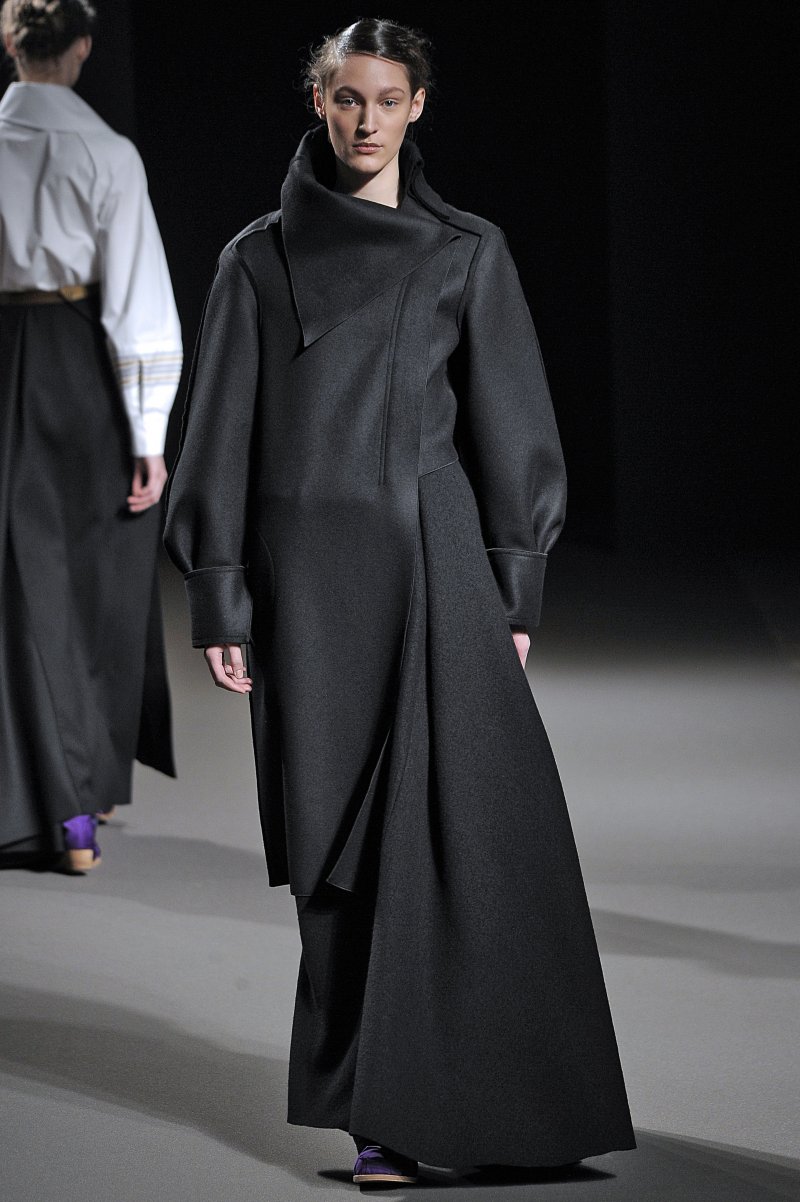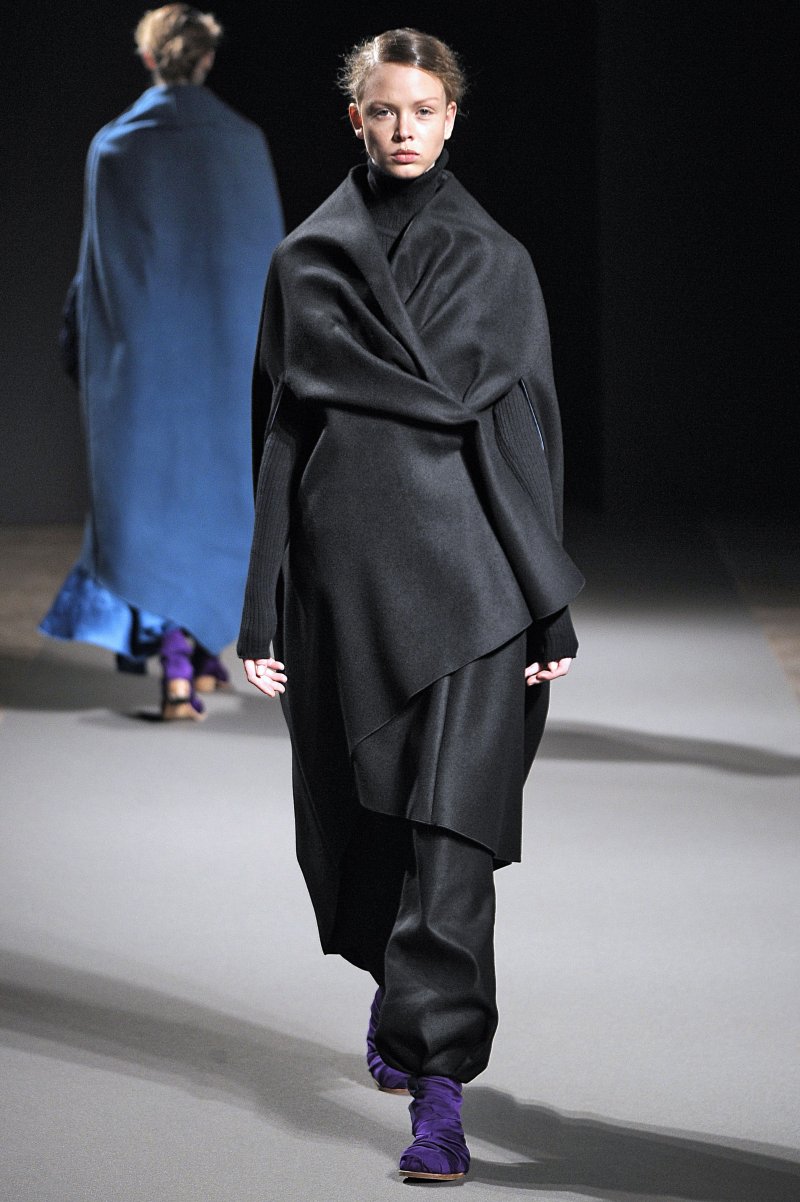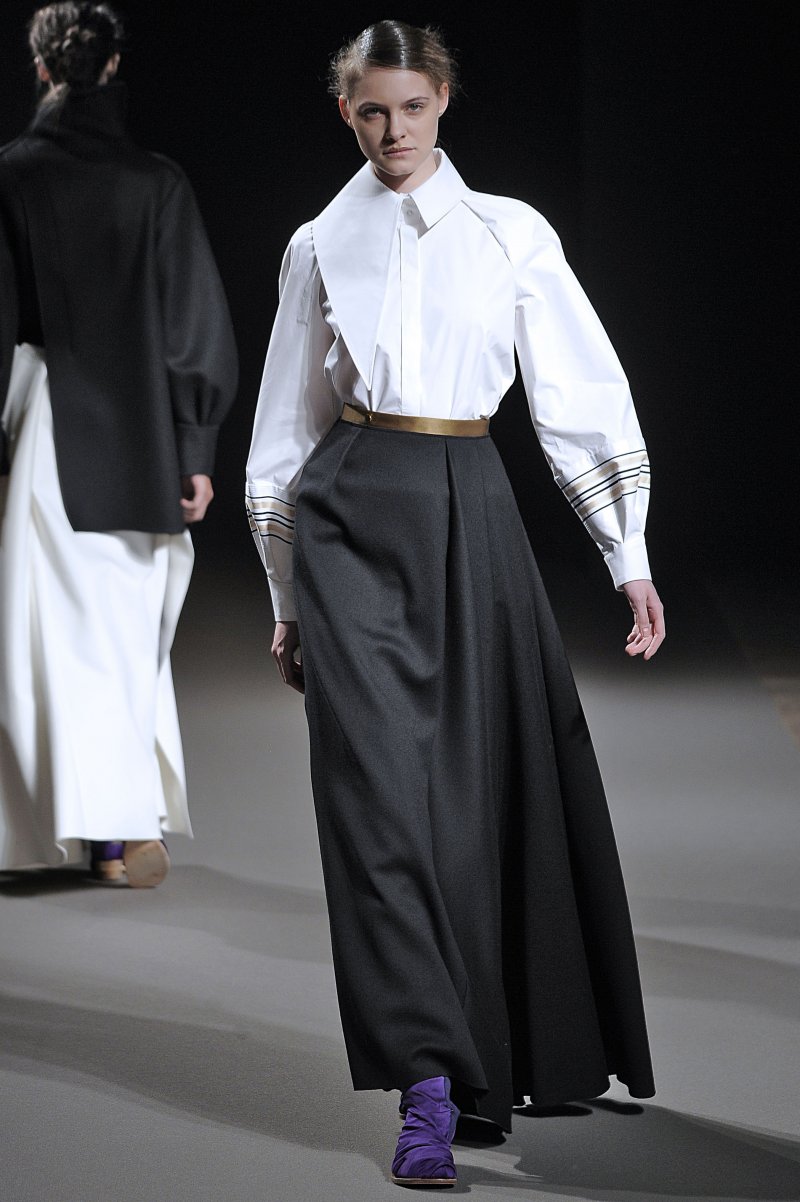 Aganovich is a London based womenswear label designed by Nana Aganovich. She is a BA graduate of the Dansk Designskol and an MA graduate of Central Saint Martins. Taylor has contributed to international literary and fashion magazines including Purple, Dune and Ryuko.
Nana works closely with Brooke Taylor, a former writer, who provides the label it's conceptual narrative. The story of how the pair met is as intriguing as the clothes themselves. Apparently, they met in 2002 and Brooke would tell Nana wonderful stories of international conspiracy and feminine intrigue to impress her. In his stories to Nana he created a character, a femme fatale, called Sisi Bogdanovich. I guess his attempts to impress Nana must have worked, because now Brooke's stories form the heart of her inspiration.
I'm not sure if the central character in the story which inspired this collection was a nun, but the results certainly has plenty of intrigue. Maybe the story was Nuns with Guns!
These garments are stunning, but own nun inspiration would end up more like this -