cutting the cup...
The handle fell off one of my favourite china cups last week.
Bah!
But being the sentimental hoarder that I am, I didn't throw it out, I'm  just using it as a little posey vase now.
I wish I was as clever as English artist Abigail MaryRose Clark  who has perfected the perilous process of transforming porcelain cups into the most amazing tea cup bracelets...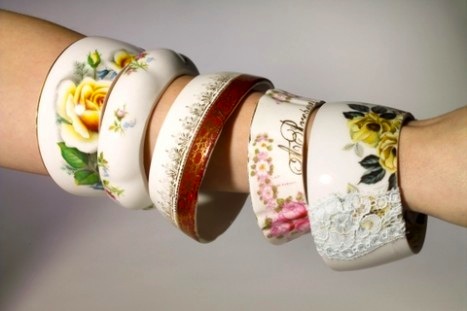 Her etsy store StayGoldMaryRose is the original maker of repurposed vintage teacup bracelets. Individually handmade and lovingly finished to the highest standard, Abigail has been saving teacups since 2004. 
Essential for any vintage teacup fan these charming bangles have been lovingly adapted by Abigail MaryRose Clark into wearable bracelets since 2004.
Luckily for treasured tea sets everywhere,the china used in Abigail's work is sourced from the UK's biggest china manufacturers as seconds and damaged items.

Abigail explains saying -"I believe strongly in preserving, upcycling, and reusing beautiful objects that have outlived their previous lives or intended use,"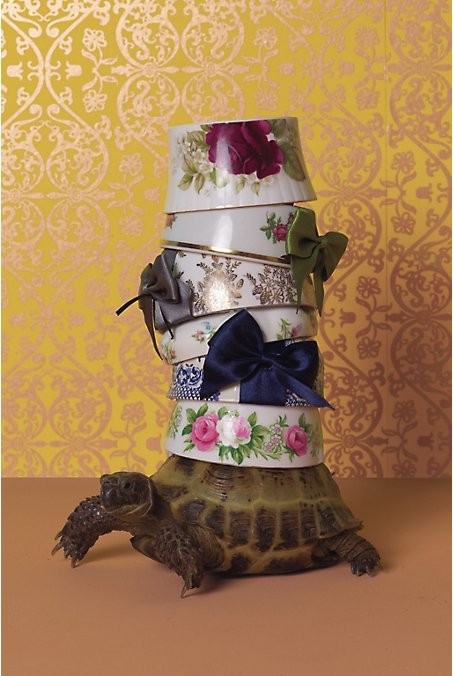 My favourites are these willow pattern blue and green ones but to be honest I cannot take my eyes of these red sandals!!!
How glorious are these. Anyone got any ideas of where they are from???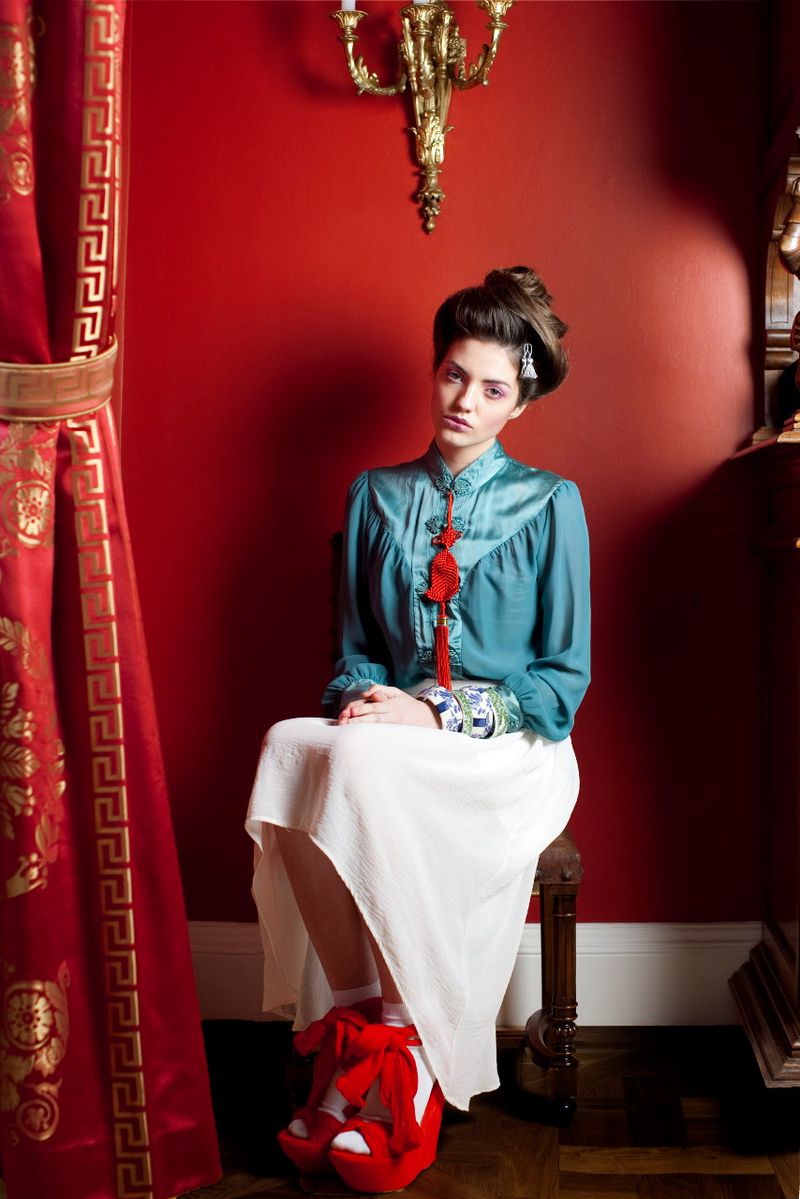 *no teacups have been harmed in the making of this post*
Queen Marie
x