Reptilian
Back in 2011, I featured the work of Klara Kalicz, a Budapest based fashion and costume designer, who graduated from Moholy-Nagy University of Art and Design. She has also spent one semester at London College of Fashion. Through the years she worked as a costume designer and stylist for numerous short films, theatre projects and commercials. 
Her latest collection, takes us back to her original reptilian inspiration, with dinosaur-like protrudances rising from the spine and smattered across dresses.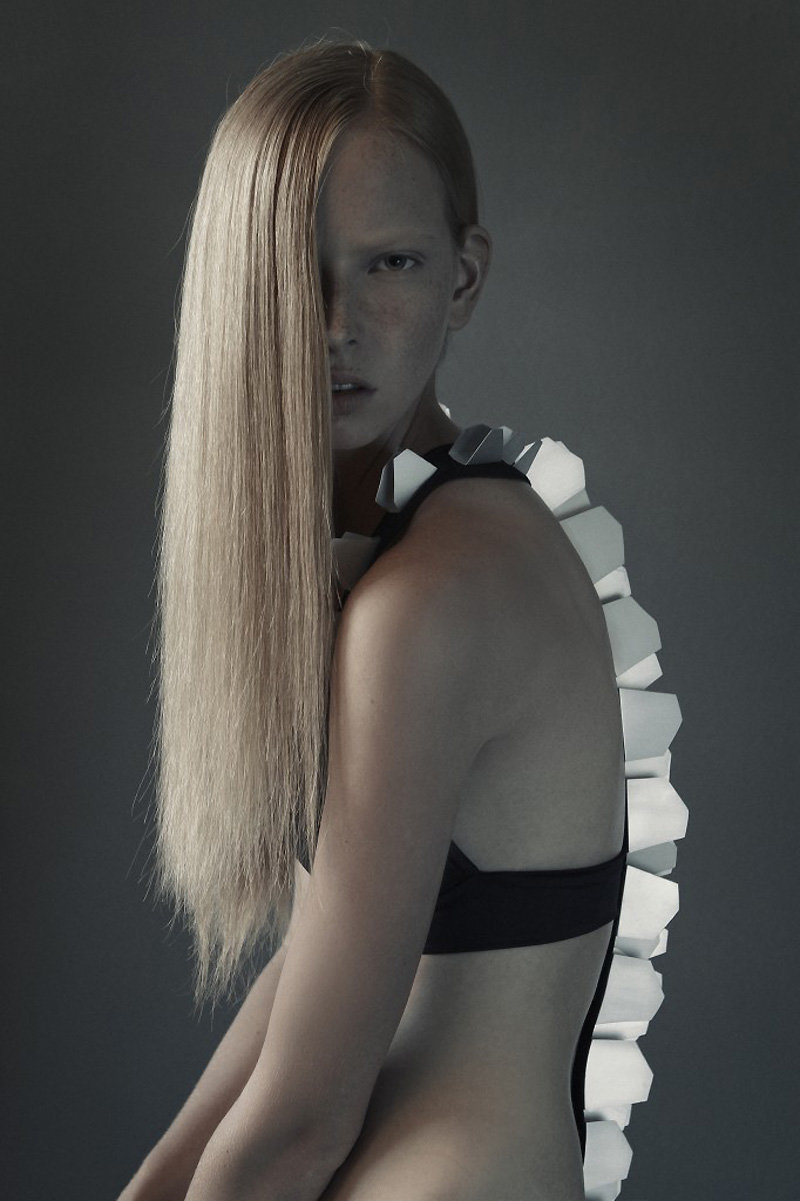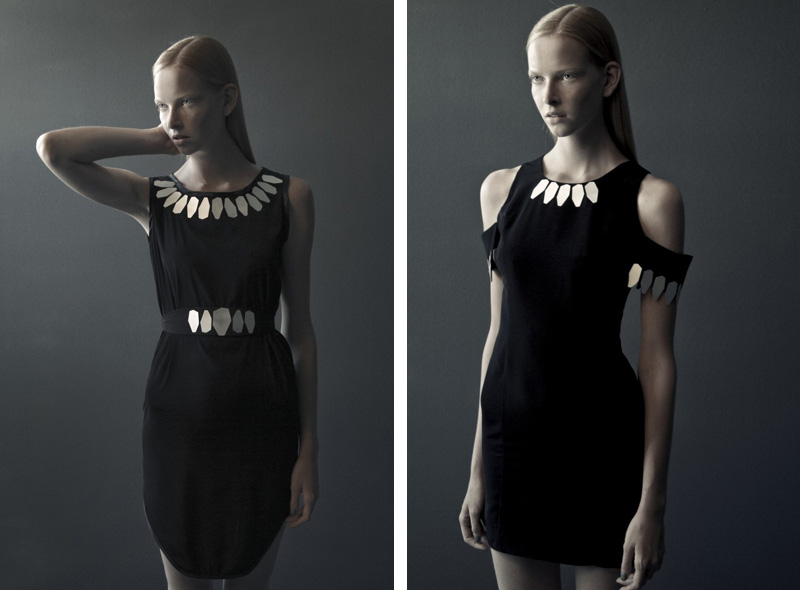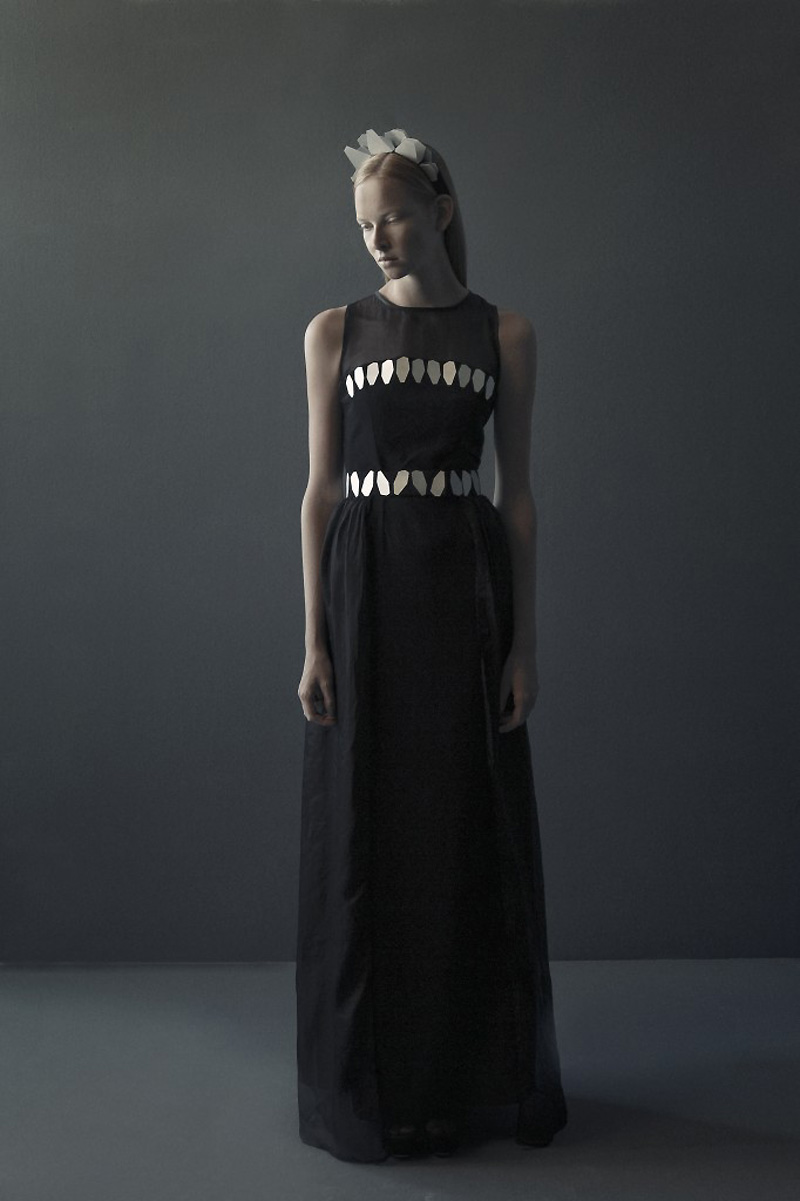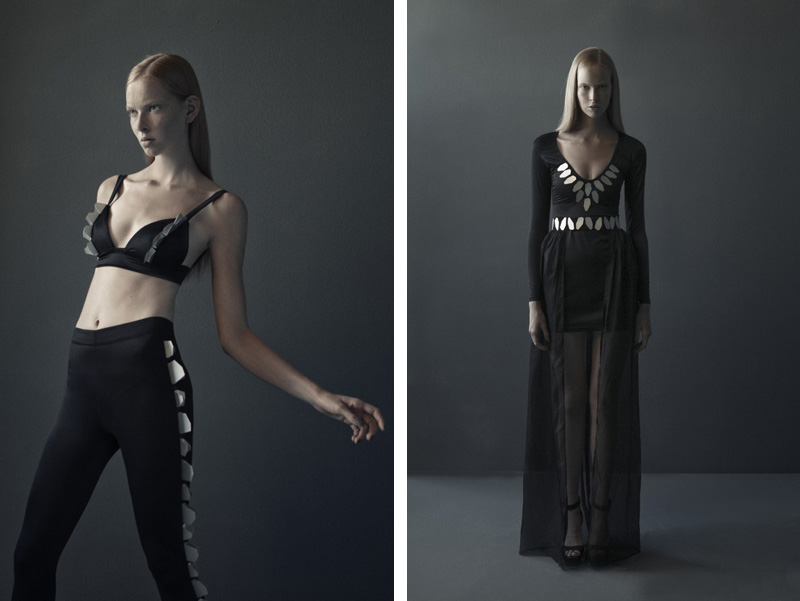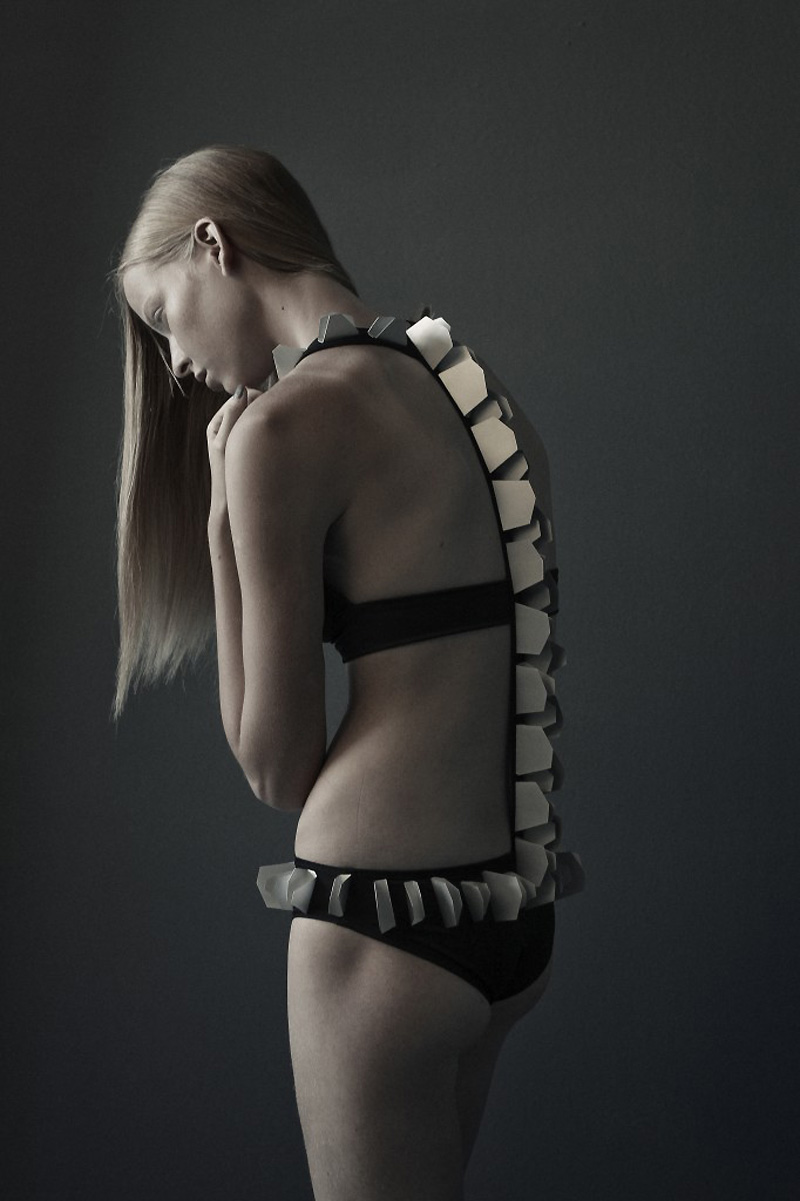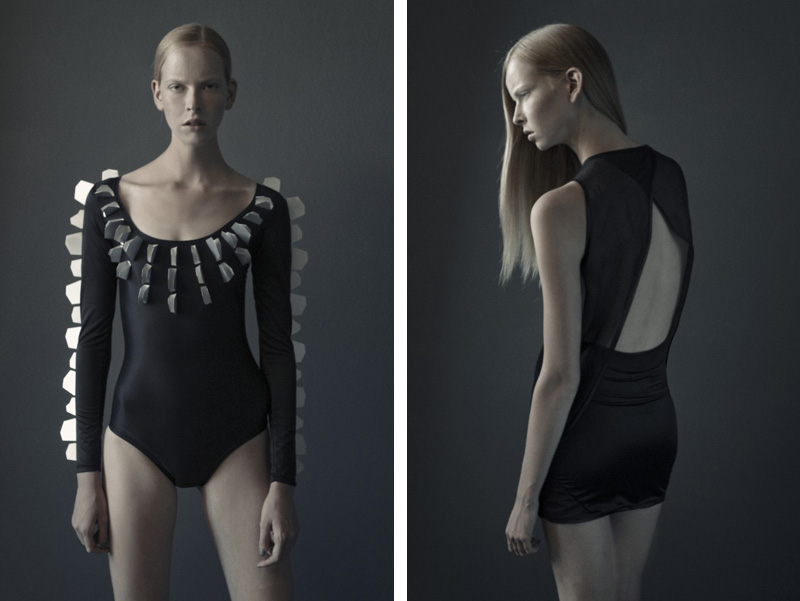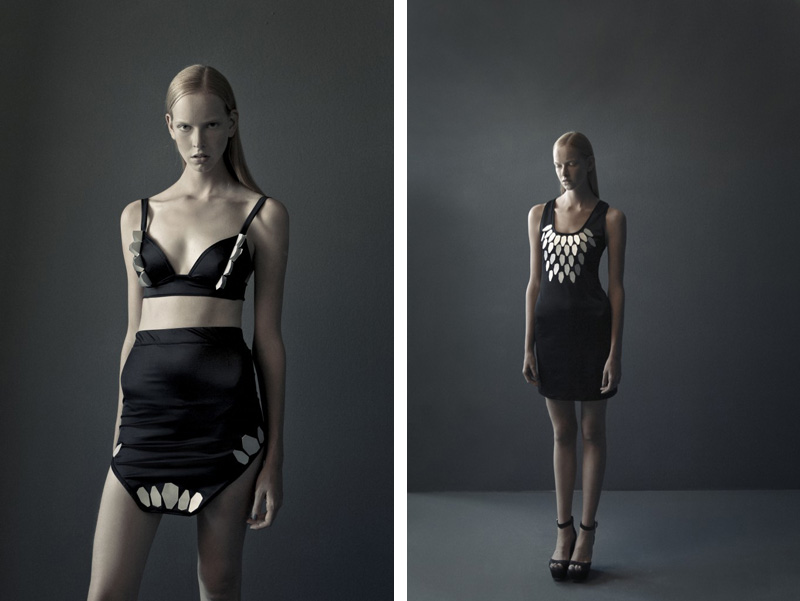 I ask Klara to tell me a bit about her inspirations, "my inspiration as always are instincts, what we have deep inside. animal instincts inside us are tabu in society, we have to supress them. Actually I think my animal part is coming out when I designing. My avant-garde dresses are my scary monsters."
Previously, Klara's work was more conceptuial, for editorial purposes, but her new collection features RTW pieces. She explains, "The many kinds of dresses in this collections reflects how women change during their life. Sometimes wild, sometimes easy or reserved. Our personality is so diverse and complicated. Never ending possibilities to explore".
The metal embellishments that appear on the dresses are inspired by reptiles and their protective armour. They created from water cut 0.5 mm wide aluminium.
Queen Michelle