lift and separate...
*Warning*
Readers with a sensitive disposition should look away now
So YSL Menswear 2014 !
There's no delicate way to put this
Next season it's all about the meat and two veg for Hedi...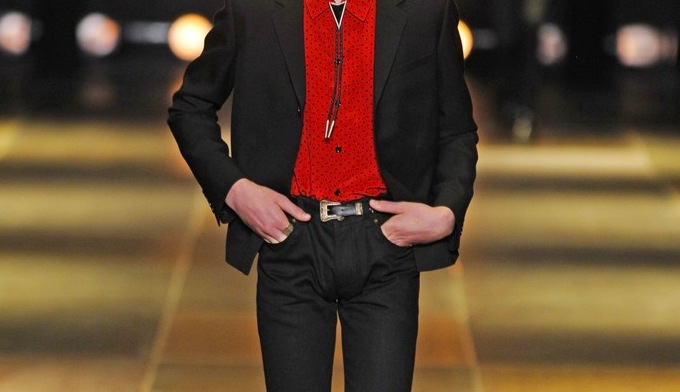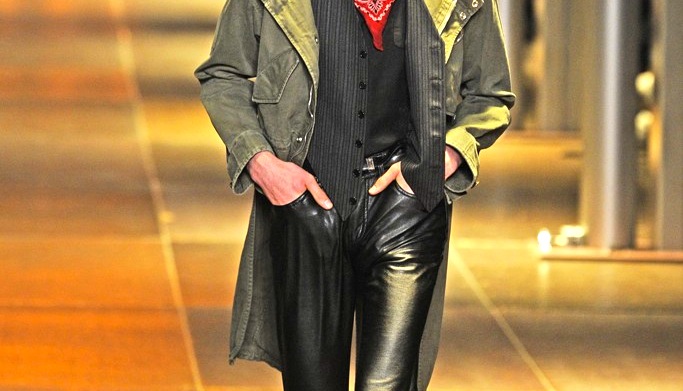 The menswear shows these last couple of weeks have provided me with catwalk as comedy. They have cheered me right up and given me a good giggle.
Over at YSL, starry eyed young men with limited points of reference and wallets considerably larger than their little 27 inch waists, sat enthralled in the Temple of Tight Fit  and watched  a panoply of pubescent wraiths attempt to strut their stuff down the catwalk.
All of which was made  more difficult, due  to the fact  that their genetalia had been deftly lifted and separated by trousers hoisted to heights that would make even Simon Cowell's eyes water.
In bum freezer jackets and with toes squished and squashed in winkle pickers, their little faces and concave  chicken chests were pinched and hunched as they tried  their very best to look menacing and  rock and roll.
Bless.
Most of the reviews focussed on the view that it was a collection inspired by Teddy boys but I just kept thinking about a young Marc Almond.
That's when I wasn't thinking about a younger David Bowie or David Sylvian and those cheekbones you could cut cheese on.
But most of all, it came across to me a paean to the  glorious Joe Strummer.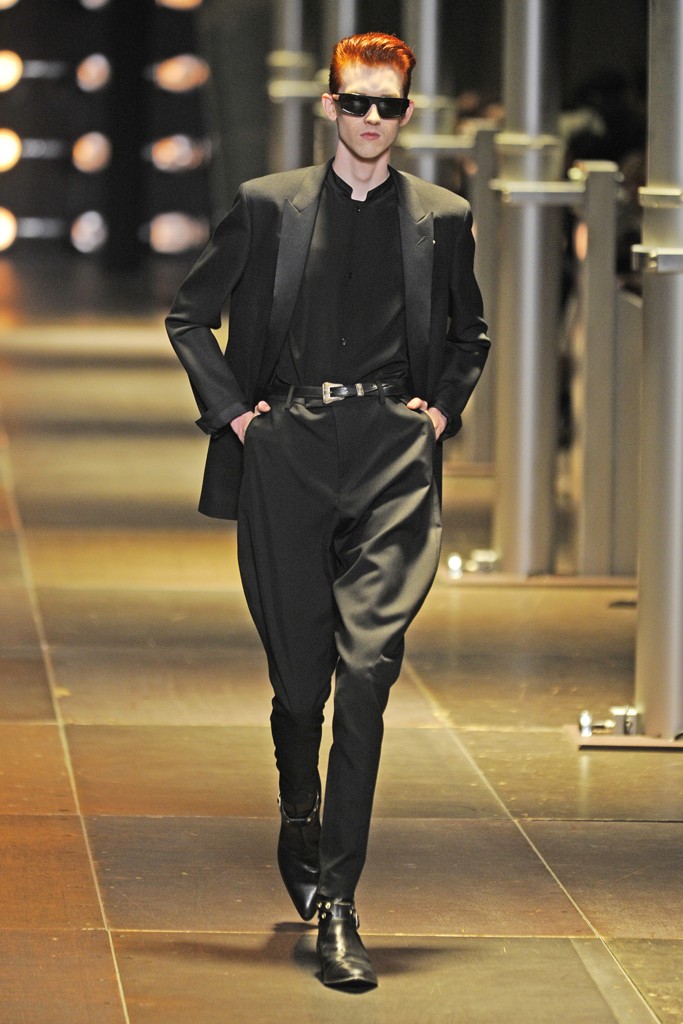 Now if you will excuse me, I'm just going to order some fish suppers and get them sent over to YSL pronto.
Queen Marie