From Chaos To Tweedy Goodness
When I get an email about a designer who is hugely inspired by punk for her latest handbag collection, I'm going to have to see that. That's exactly what happened when I was alerted to the amazing work of Scots designer Catherine Aitken.
Catherine works primarly in one of the Kingdom's favourite fabrics, tweed, for her delicious range of handbags, which she has combined with her love of punk, which all served to piqued my intrigue, as a former punk myself.
Catherine explains that the Met's recent From Chaos to Couture exhibition reminded her of everything that she loved so much about punk culture and being a teenager. She pays particular attention to the women of that time, and really wanted a way to pay tribute to them and a movement that been such a big part of her teen years in her latest designs, the Riot collection.
The bags themselves are made up of patchwork of various tweeds, with studded leather and kilt pin details.
The Siouxie after the wonderful Siouxie Sioux.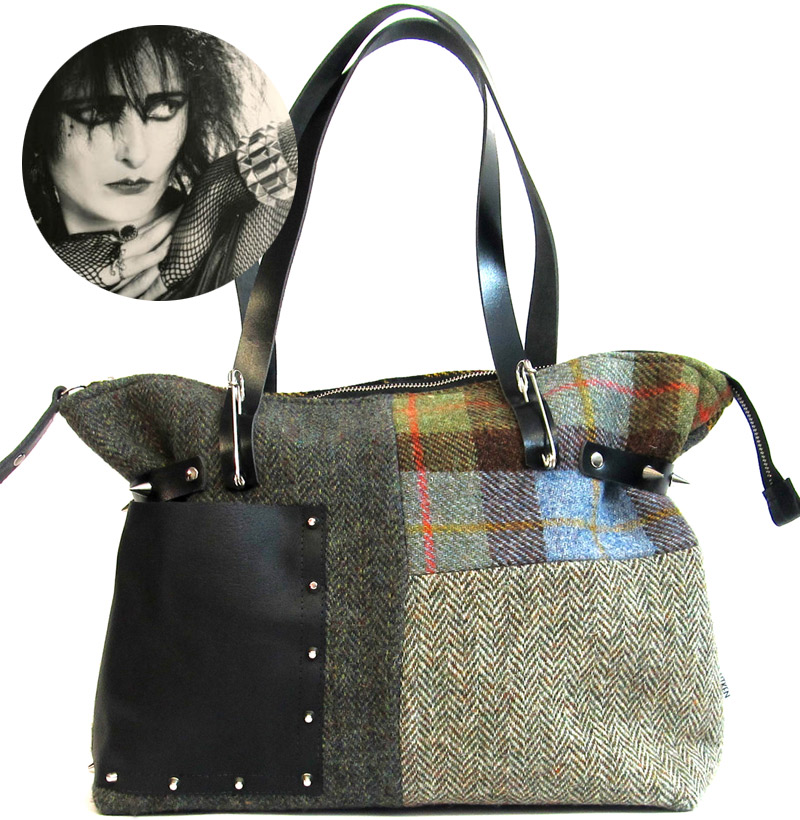 The Debbie - everyone's favourite pop punk princess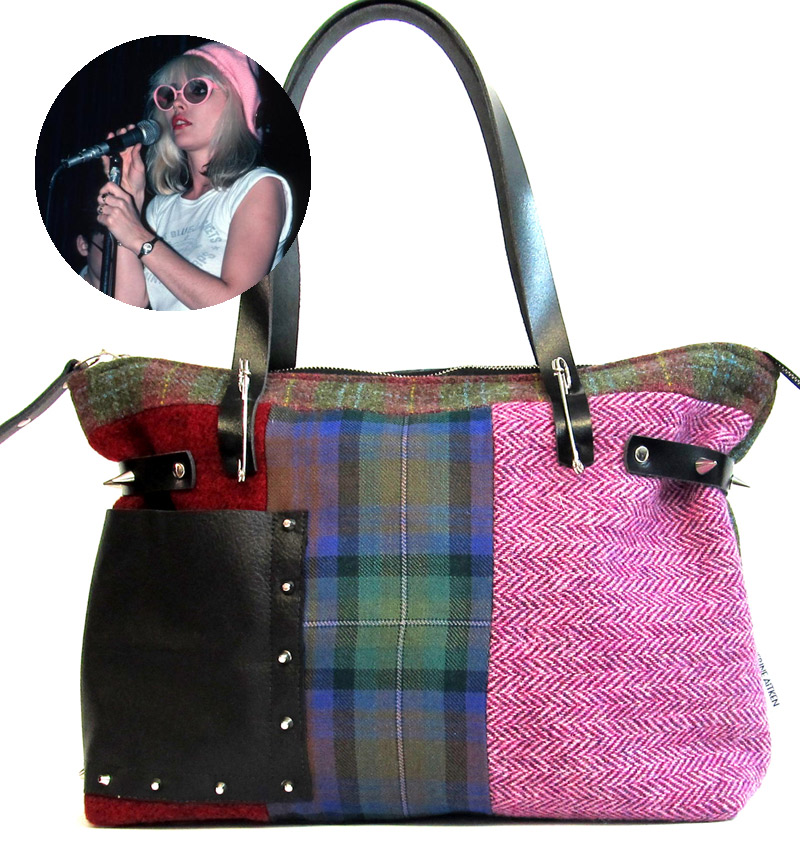 The Patti, after the legendary Patti Smith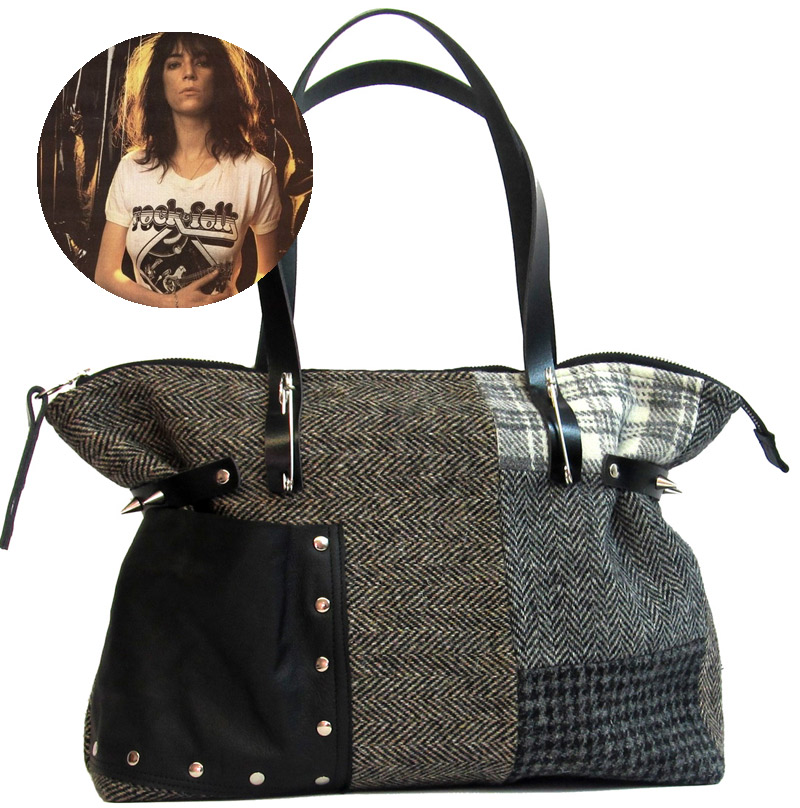 The Poly, named after, I think, Poly Styrene from X-Ray Specs.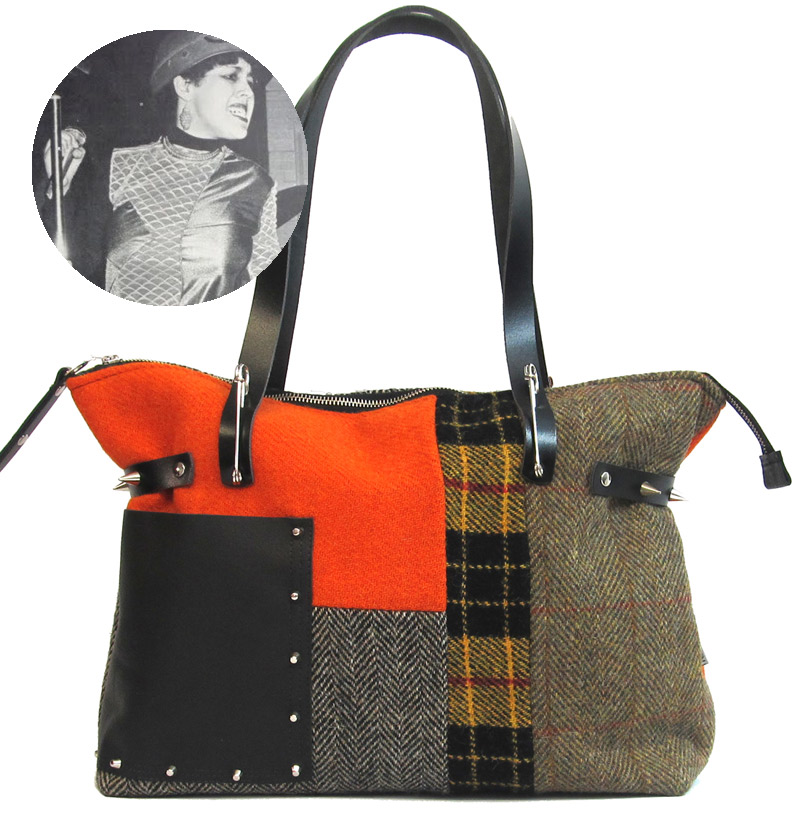 And finally The Joan, after gorgeous Joan Jett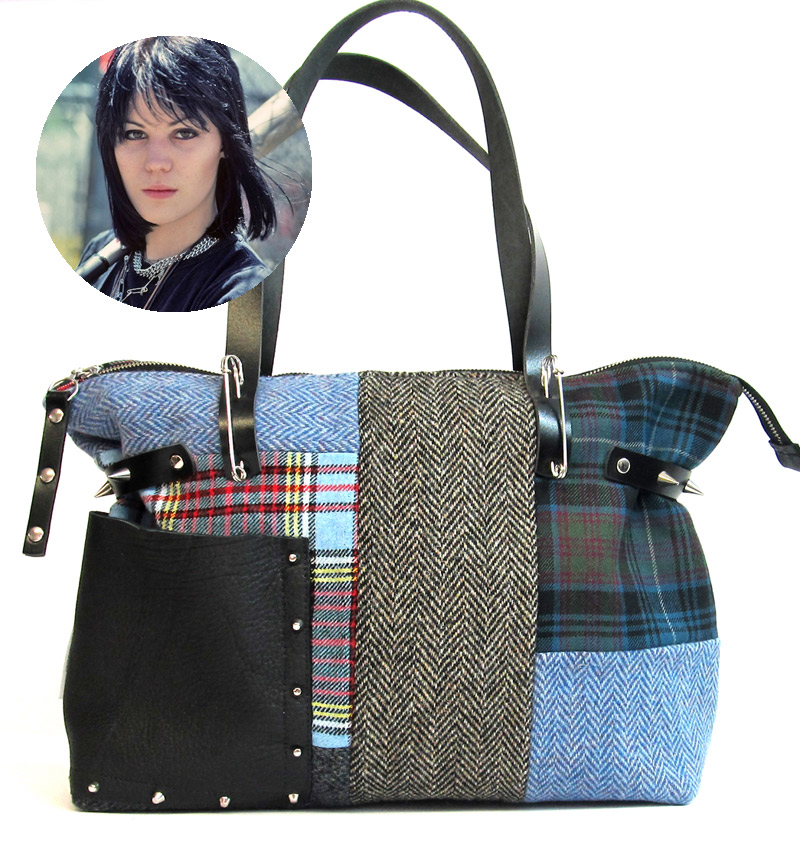 Catherine's background is actually in film and television, where she had a career producing feature films and television drama.  She first designed and produced handbags to promote a film she was financing at the Cannes Film Festival. 
Three years ago she gave up film production to concentrate on her own label. True to her background, Catherine's inspirations come from the cinema screen with the designs of Edith Head, actresses like Katherine Hepburn and Doris Day inspiring her own collections, along with Lauren Bacall in films like To Have and Have Not and even Margaret Rutherford in her somewhat eccentric tweedy combinations in films such as Murder at the Gallop.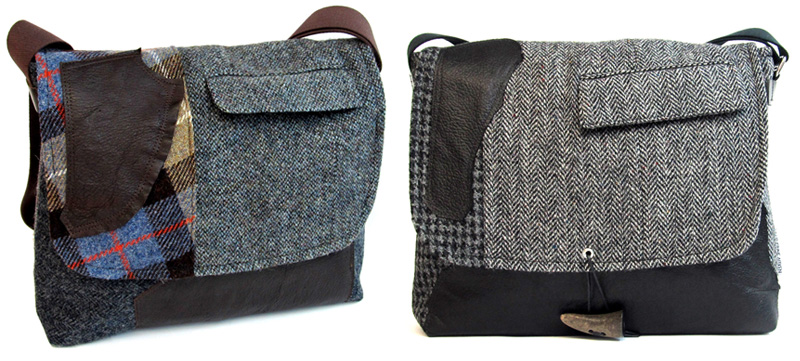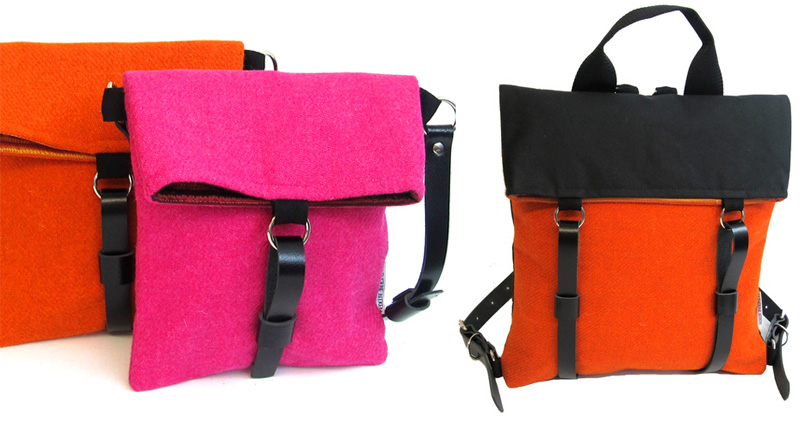 The leather used in her designs is Scottish deerskin and the waxed cotton comes from Halley Stevenson in Dundee - this is in keeping with her desire to use as much locally produced materials as possible.
The Riot Collection will be available from Monday 8th July.
Queen Michelle