Pop Of Povova
Yes, I'm still fascinated and enthralled by white and my version of the minimalist silhouette. It's showing now signs of letting up any time soon, as I prepare to photograph yet another all white ensemble at the weekend. I wore a white broderie anglaise skirt and shirt combo the other day, and Prince B said I looked like Alice in Wonderland, which I was super chuffed about. It's not every day you get compared to a fairy take character. That's the wonder of white - it's a blank canvas upon which to project lots of interpretations.
When an email about Evgenia Popova popped into the Kingdom inbox earlier in the week, I was given yet more minimalist inspiration.  
Evgenia is a young womenswear designer, born and raised in Bulgaria, who learned the art of tailoring and pattern construction at her grandmother's design studio. Initially however, Evgenia studied for a degree in Economics. Thankfully, she eventually made the decision to follow what she saw as her true calling and enrolled on a Foundation course at Barcelona's Escuela Superior de Disegno Y Moda. After graduating, she was offered a place on the degree course in Fashion Design at London College of Fashion. As a testament to her talents, she was strongly advised to concentrate on building her own label rather othan continuing with her studies, which is what she's been doing for the last several years.
This is her first collection and is inspired by her love of uniforms, simplicity of form and her admiration for Japanese design. Her starting point was the simple shirt silhouette, which she has interpreted in a variety of garments and in a combination of delicate cotton fabrics, playing with layering and graphic print detailing.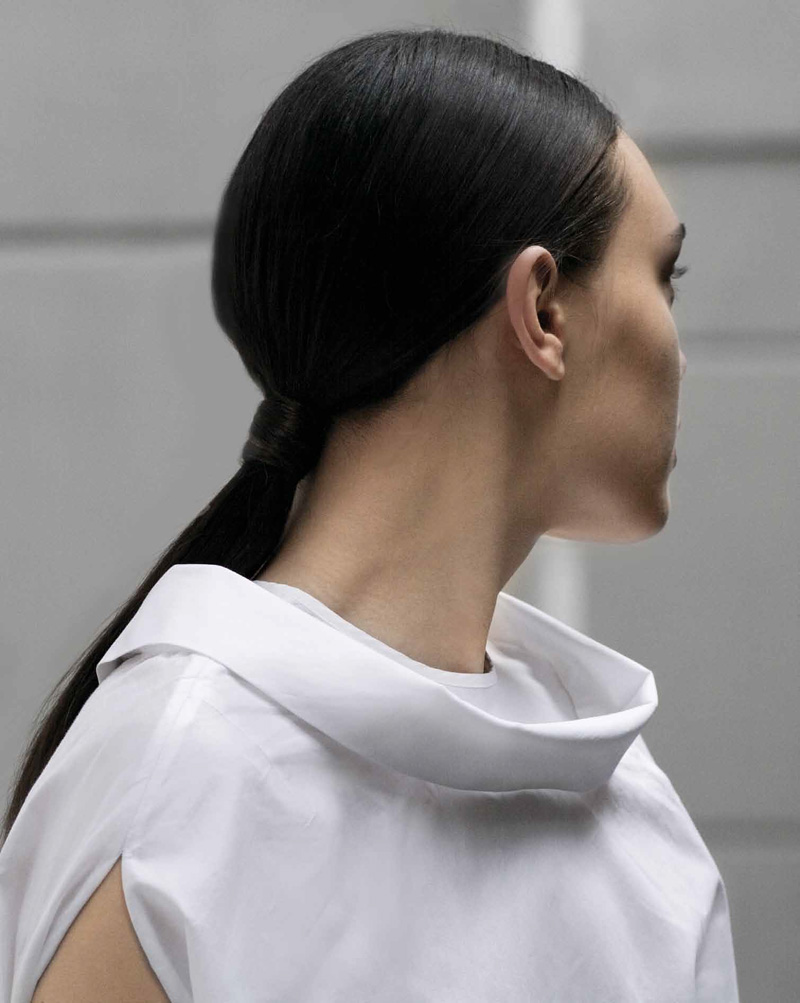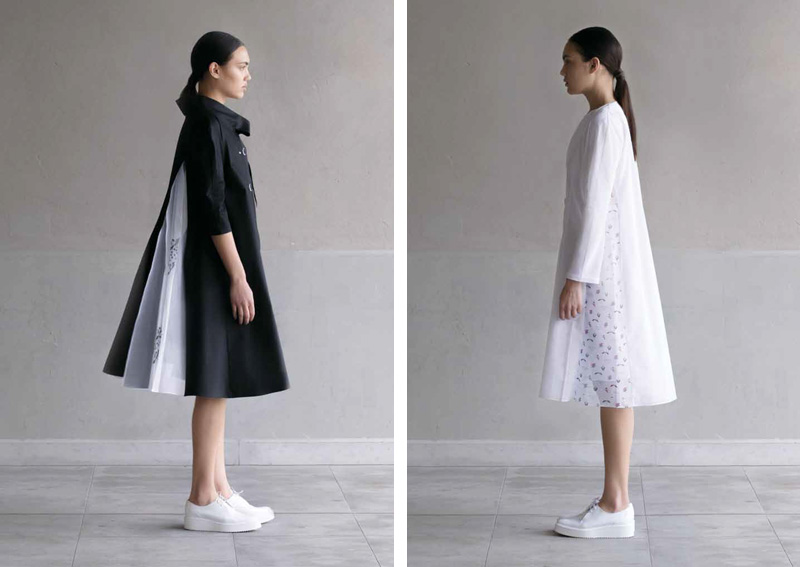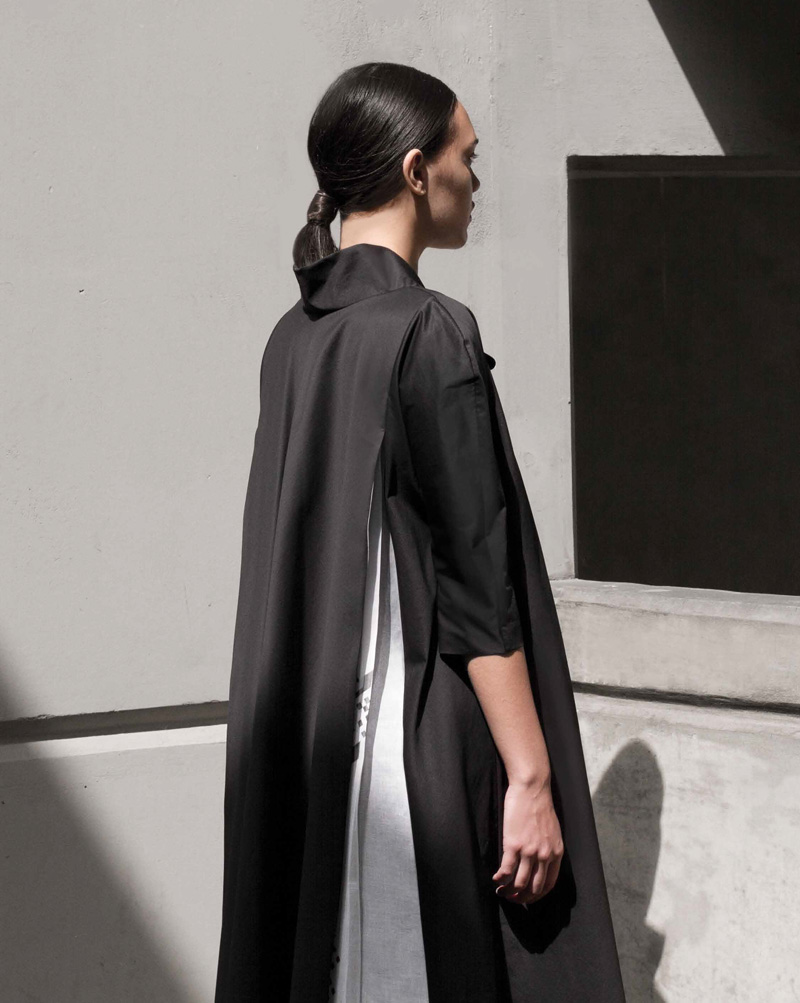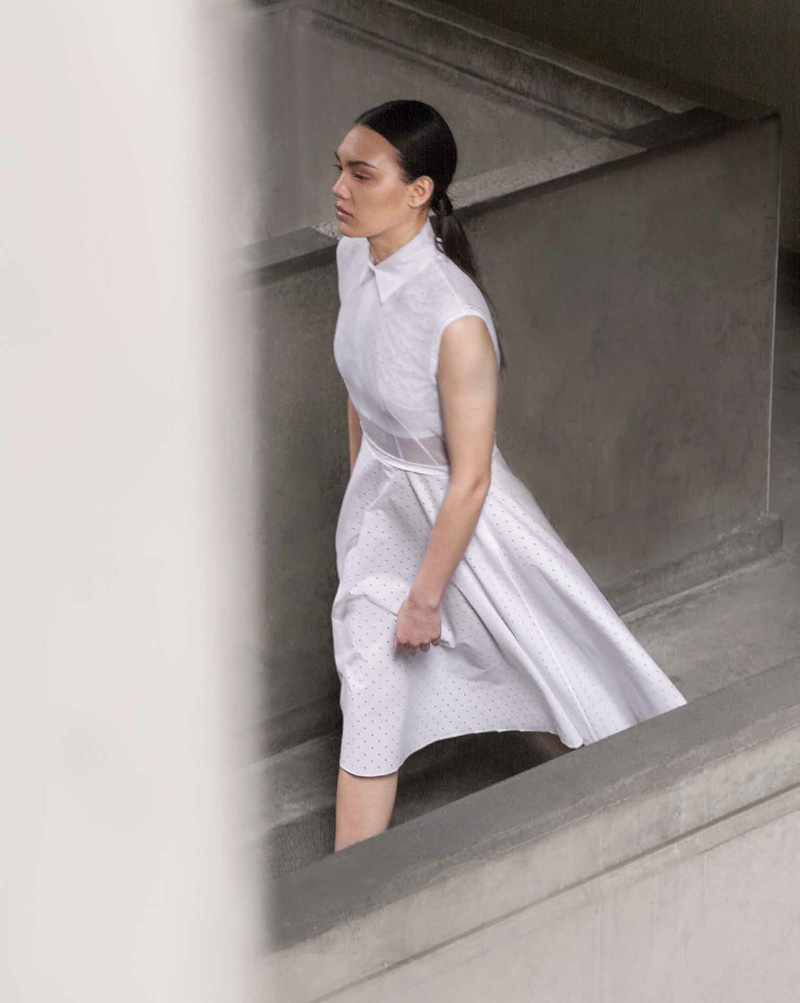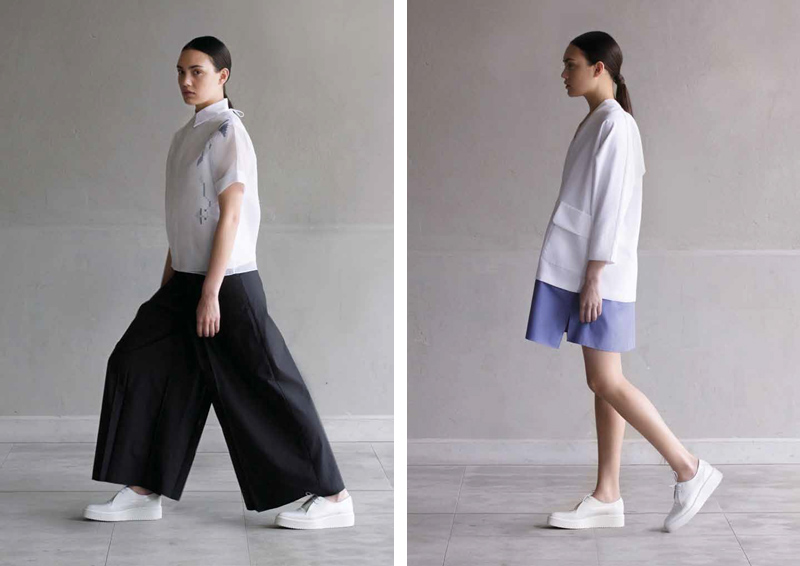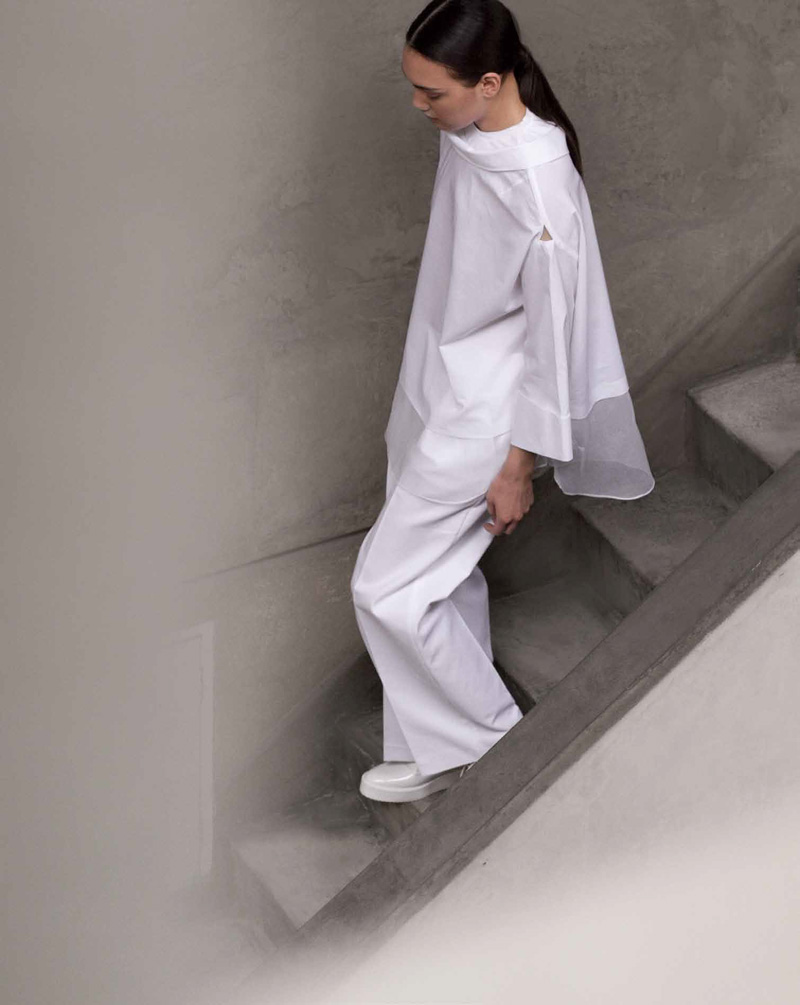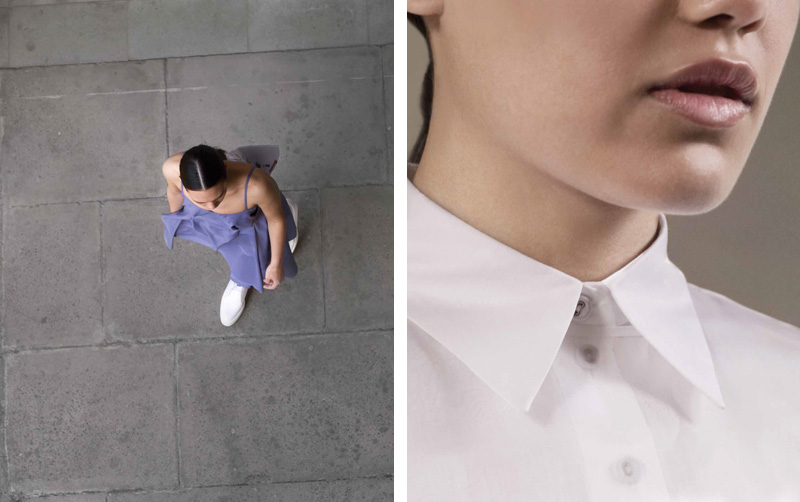 I love the little hints of broderie anglaise and the slightly medical feel to some of the shapes, yet she never lets it get too austere, which structured white can easily become. I love austere, but for some people it can be considered much too abrasive.
I'm very much looking forward to further collection from this young talent.
Queen Michelle