dancing on silk...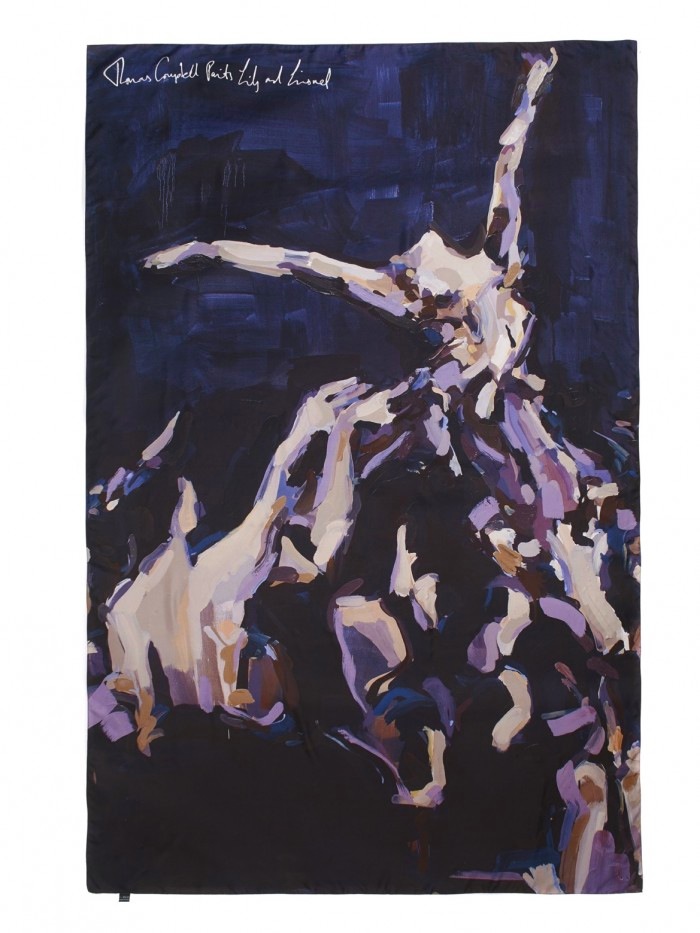 It's a rare day indeed when I can write a post which combines some of Queen Michelle's and my own favourite things. 
Today is such a day. I'm writing about Ballet and Scarves! 
Thanks to another very special collaboration, that of the young British artist Thomas Campbell and luxury scarf House Lily and Lionel .
Under the guidance of Creative Director Alice Stone, this British design duo has created a collection of limited edition wearable art inspired by Tom's work with English National Ballet.
Tom spent 18 months behind the scenes to create a body of work inspired by the dancers, Tom captured the world famous ballet on canvas.
Lily and Lionel have recreated four of these iconic works into oversized (1.5m x 2m), hand-spun silk scarves crafted in Lake Como; the movement depicted in the artwork captured in the rich, rippling silk. to convey the grand scale of Thomas's work.
A Central Saint Martin's graduate, Thomas Campbell is renowned for his large-scale paintings that hover between abstraction and figuration. 
A unique label personally drawn by Thomas Campbell will feature on the first 20 scarves sold, allowing the wearer to own their very own pieces of highly coveted art. These limited-edition scarves will be available exclusively from Harrods and Lily and Lionel online, 
The two works above were from his graduate show, both of which convey his love of dance. While below shows two more of the stunning scarves...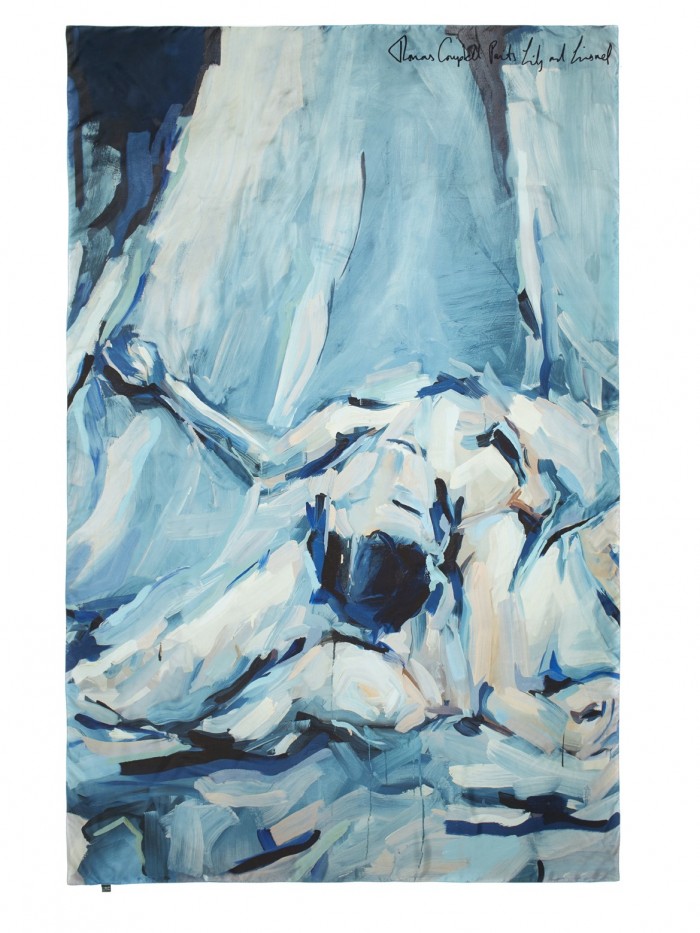 Queen Michelle would dance for joy to wear one of these...
Queen Marie
x