woouf woouf...
 Sofa Hunting!
 It's not a job for the faint hearted.
This is one task that positively can't be undertaken online. There is no substitute for actually plonking your arse on a chair to see if it works for you. The most comfortable looking ones are often the most uncomfortable to sit in.
Grande Empresse Gillian has been on the hunt for several months now. After she endured biblical floods in her flat not one but 5 times, her insurance company have finally settled. Happily on Saturday she finally found the couch of her dreams.
 Later that night, I was online when I did too!
Behold The Mini Moog Sofa...
"This product is manufactured and distributed by Woouf! under license from Moog Music Inc."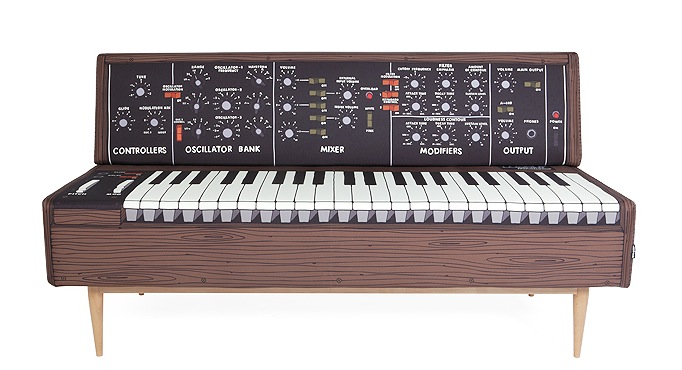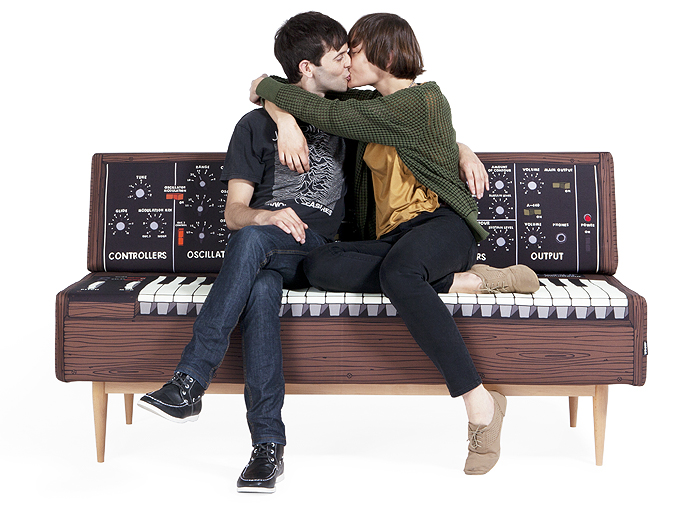 Is that not the most wonderful thing you ever did see?
It also comes as a beanbag
Mini Moog Beanbag €199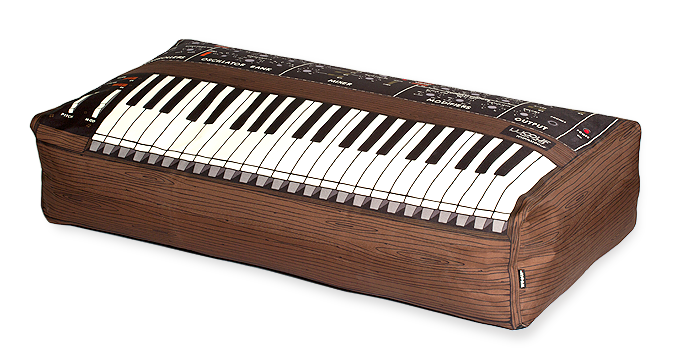 These and a host of other genius items are brought to you by those clever people at Woouf. a young multi disciplinary design studio from Barcelona who were only formed in 2008. To say they just make bean bags and cushions is like saying that  Cristobal Balenciaga made frocks.
 "The basic concept of our first bean bags collection comes from the idea of inverting the dimensions of some of the objects that are part of our universe in relation with the spectactors and reinterpretate them.We want to surprise and provoke a reaction with our products. We want the first one to be an exclamation: Woouf!"
Woufall €135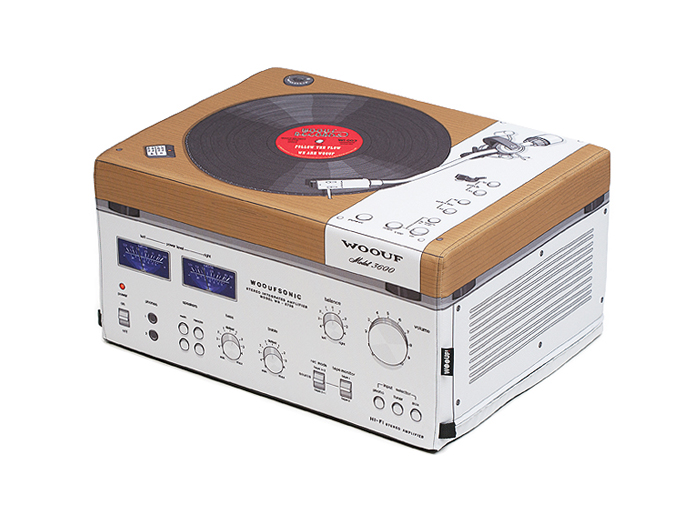 I want them all...
Queen Marie