All The Pretty Tulle
With all my recent excursions into the realms of structured white, I was very excited to find an absolute corker of a dress on ASOS, designed by CSM graduate designer Molly Goddard. Molly's graduate collection was a stonker, to put it mildy, with her tulle overlays in bright pink and white sitting atop large crochet styled dresses and full skirts. During her studies, Molly worked at both John Galliano & Meadham Kirchhoff so her creative provenance, as it were, is already impressive for this 24 year old.

She has created 4 dresses for ASOS, the first stockist of this young graduate. 
The dress is a little bit of tulle heaven and whilst the sensible part of me is a bit horrified at the thought of spending £140 on what is essentially a bit of net curtain, the non-sensible part of me just thinking "all the pretty tulle!". That said, there is a beautiful embroidered slip dress underneath, which I'm hoping is detachable as I'd like the choice to layer it over anything I want for maximum styling opportunities.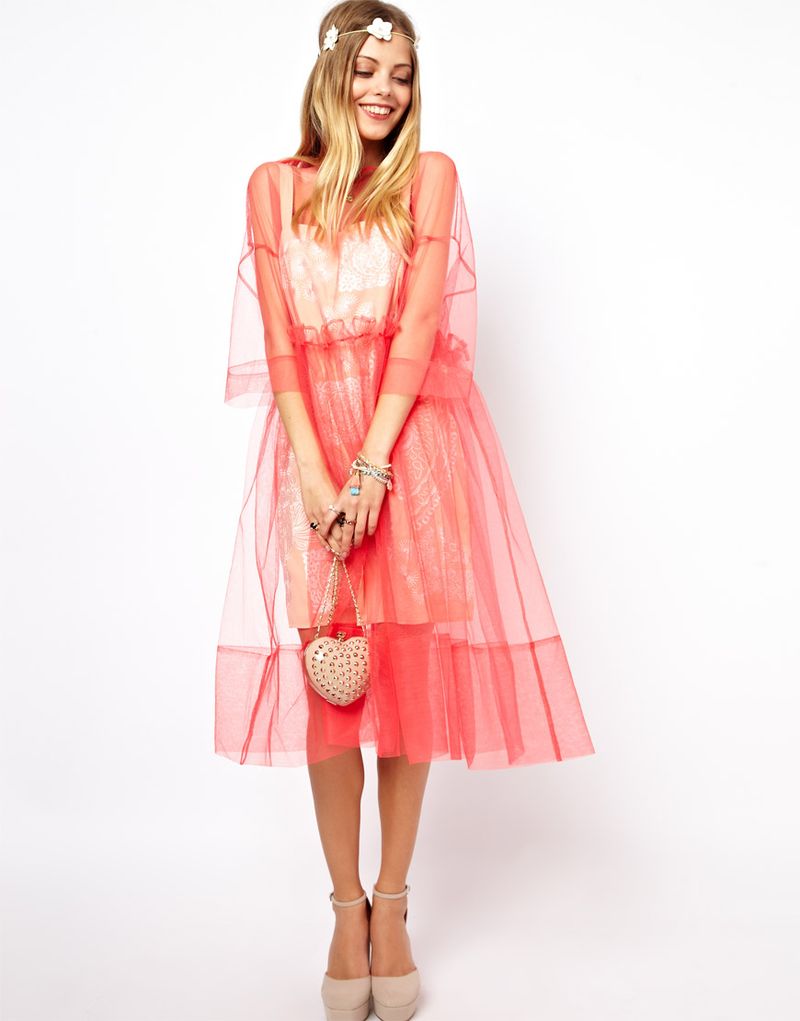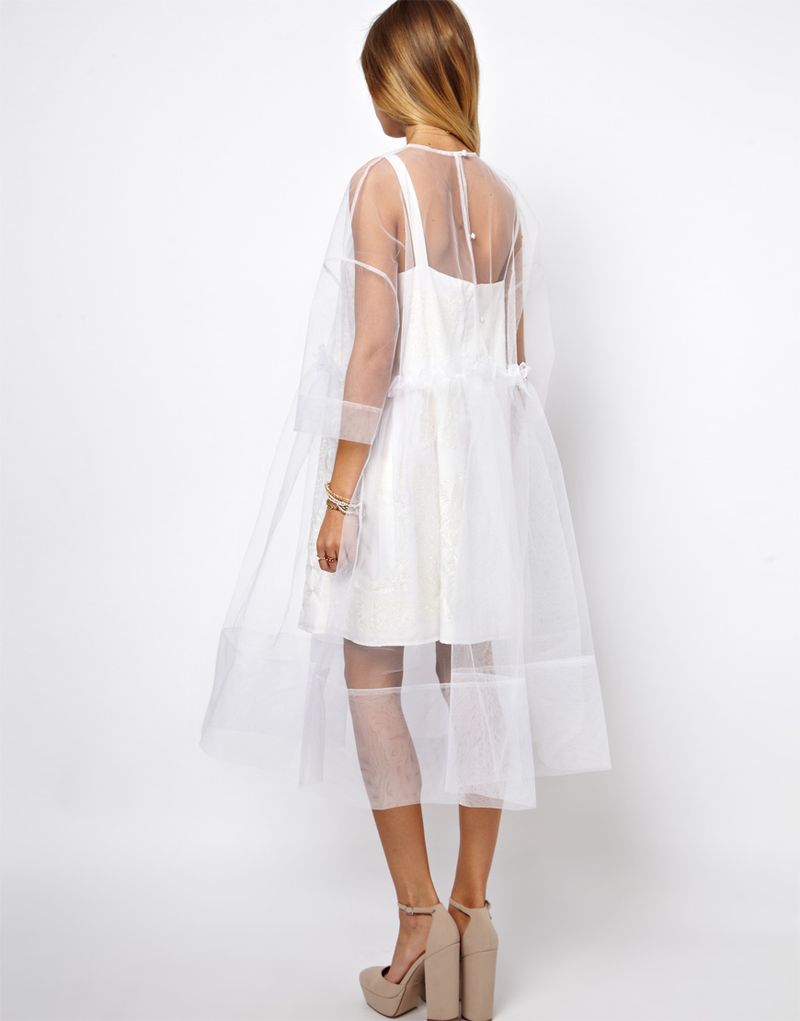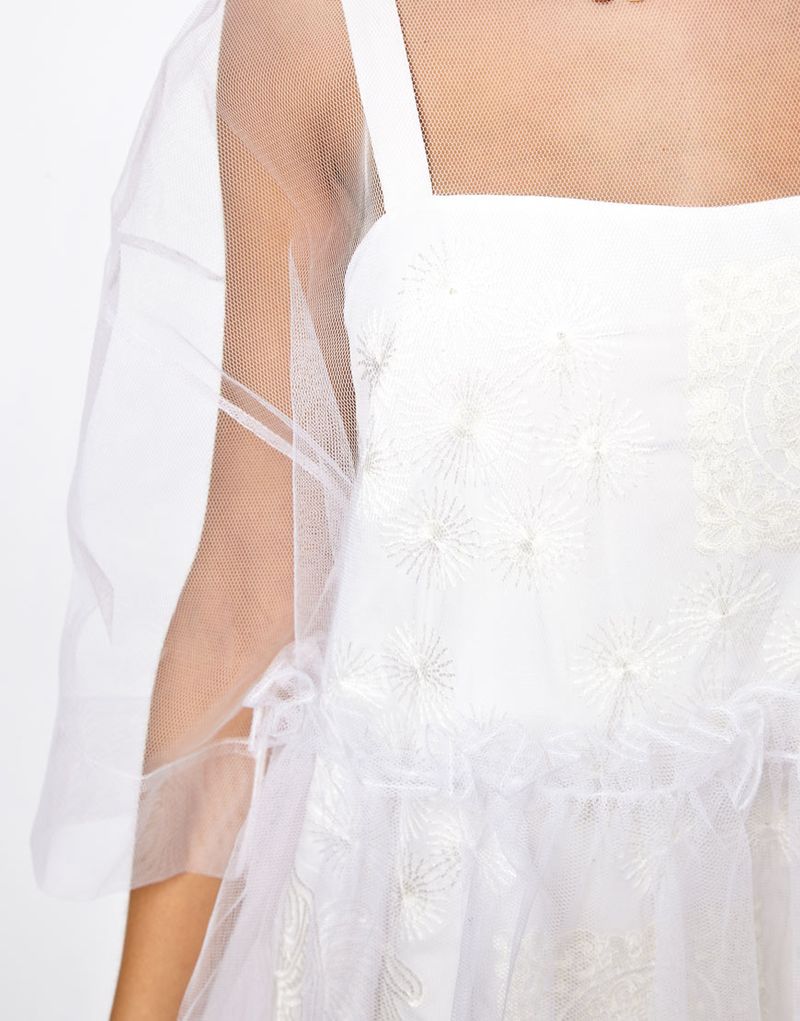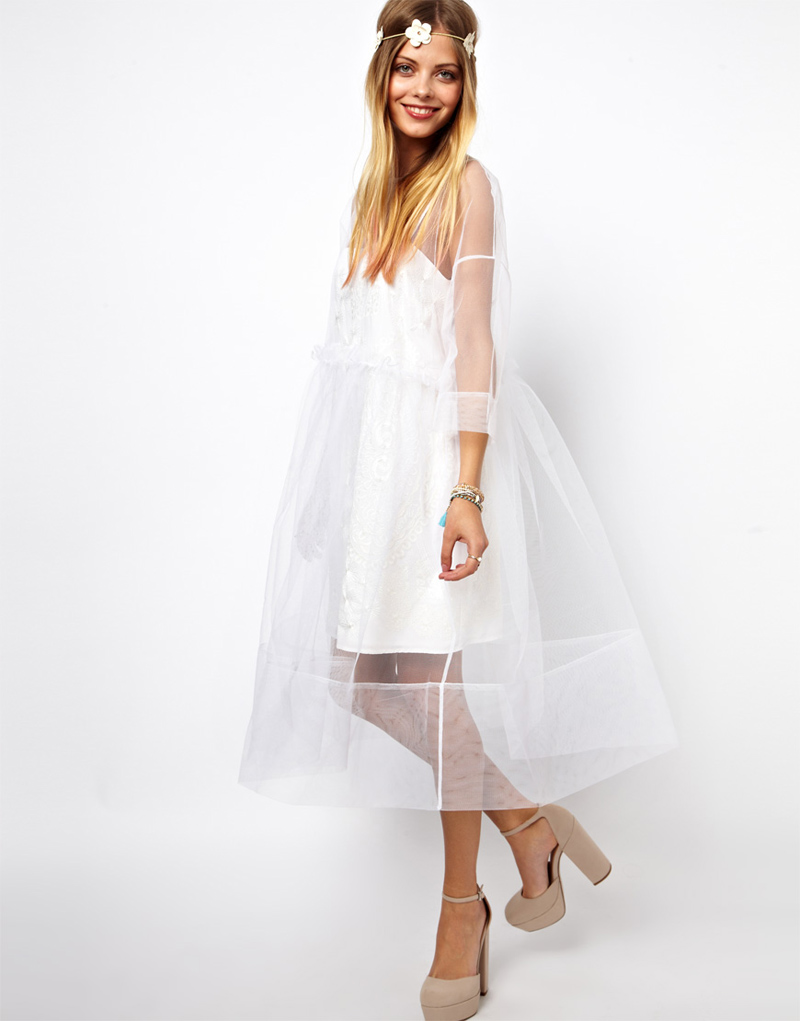 If I do buy one, I'll be sure to photograph it in it's tulle glory. I think I might have just talked myself into it...
Queen Michelle