Superstructures
As much as I'm into white at the moment, I know it's just a passing phase and will end as abruptly as it began. It won't end entirely, I'll still explore it, now I've introduced it into my warbrobe, but just not as vociferously as I am currently.
But even though there is white in abundance, at the back of my head I want to pair it with strappy black things. I haven't yet, but it's an idea which is bubbling away quietly in the recesses of my brain.
High on my wishlist is a Hopeless Lingerie pentagram harness, which would be amazing worn with demure white things, but also on my wishlist is something Chromat, possibly a strapped swimsuit. I can't swim, so swimsuits just serve as bodysuits or leotards for ballet for me.
A label I've featured here a few times, each season Chromat's structured pieces grow more complex and challenging. They aren't exactly for everyday wear, but their swimsuits do bridge that gap effectively.
For AW13 they continue to explore the grid system and even introduce some holographic material into the mix.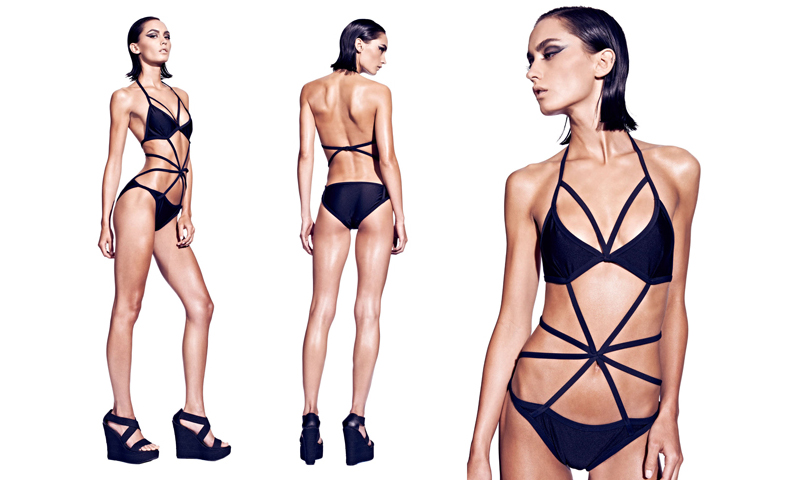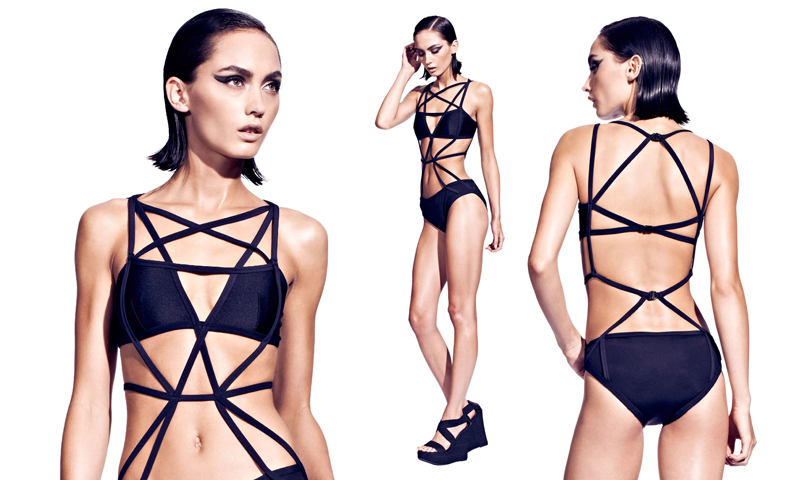 Imagine these swimsuits under a semi sheer, buttoned all the way up white shirt - sexy but in a less obvious way. I imagine the Hopeless Lingerie harness in the same way. I just need to organise myself to save up my pennies.
Queen Michelle